Super easy Slow Cooker Chili Verde. Now if you are in need of an idea for dinner, this is the one that you are looking for. This dish is super easy and comes together quick as a wink! Then if you like, you can add some refried beans or even some rice.
I hope that you get a chance to try this super easy slow cooker chili Verde recipe. Super easy slow cooker Chili Verde is loaded with flavor and it is easy enough that a younger child or a college student could put this together. Even someone that does not do a lot of cooking.
So we had a wonderful weekend. My son took us to the Cheesecake Factory. It was a late Christmas present for his siblings. Since we were having babies and my other son lives away, it took us awhile to get together.
It was the perfect day however, because we ended up going to dinner on my birthday. It was a lot of fun. Even my sister showed up. We did have to wait for about 1 1/2 hours, but it was well worth the wait. We had so much food, that they almost had to roll us all out of the restaurant.
Then my cute little grand daughter that is almost 2 years old came over and gave my son a big hug and the two of them had the cutest smiles ever. It is so nice when family can love each other and do nice things for each other.
And it is nice to get the family together when I am not the one doing the cooking, once in awhile. However when you have a super easy and delicious recipe like Super easy slow cooker Chili Verde, I do not mind doing the cooking. Mostly because you get time to enjoy loved ones instead of slaving over a hot stove.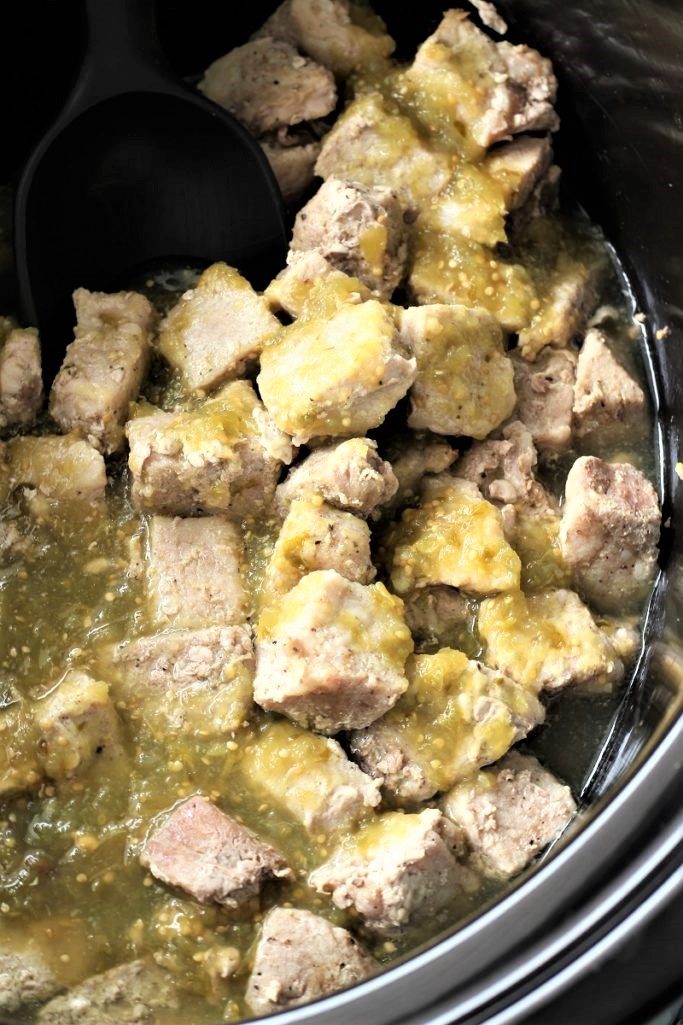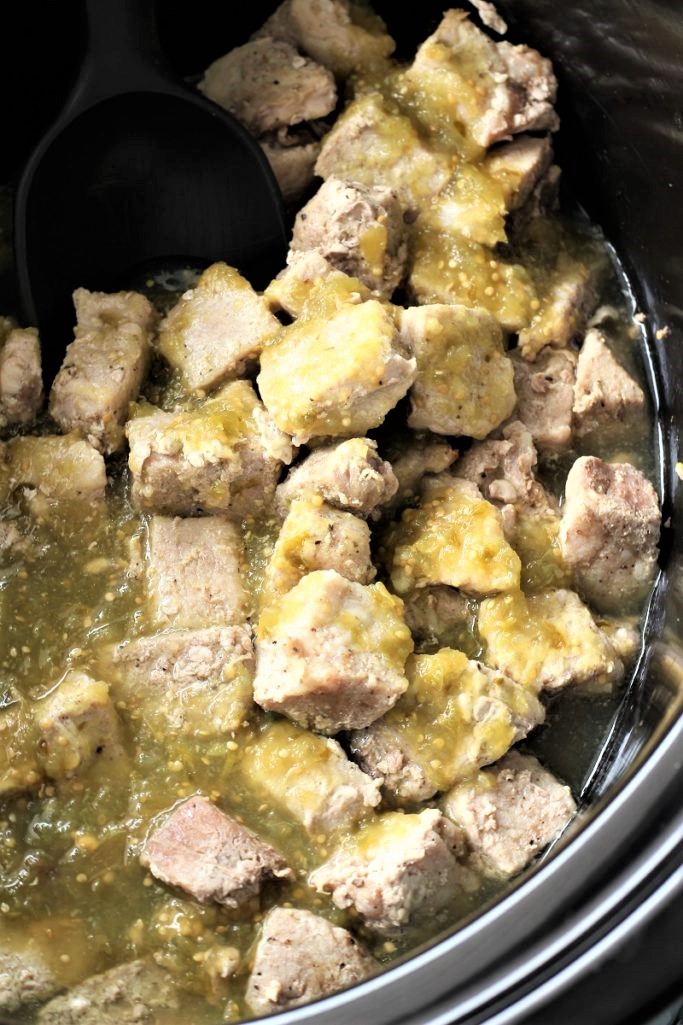 Another nice thing that I enjoyed today was that the weather was warm. I did see a robin out the window and I know that spring is on its way. Tonight the temperature was 50 degrees Fahrenheit. Wow, maybe we won't have 6 more weeks of winter.
But, whatever will be, will be, and we will enjoy it. It do wish sometimes that we could have a snow day and that way I could feel like sitting around and enjoy a day of watching TV. A day to be lazy and do nothing.
Ha ha, sometimes it feels like I do that anyway. However today I went and helped my daughter. She has the new baby. We did laundry and then some more laundry and then a little more laundry. I think that maybe it might be easier if she only had seven outfits for each child.
What do you all think? What did you do when you were raising children. I know growing up on a farm, we had school clothes, then we had work clothes and even Sunday clothes. It am pretty sure that I had too many clothes too because I can remember having a few clothes on the floor sometimes.
Now that I have grown up, (I think) I like to put my clothes away right while they are in my hands! That way I do not have to think about them until I put them in the laundry. Now my son, I just have to shut the door on his bedroom.
Sometimes he does surprise me and make his bed and have all of his clothes off of the floor. I just think a person feels better when their clothes are put away and their bed is made. I think I remember telling you how when I was a little girl, I would look at the ceiling.
I would tell myself, look at how clutter free the ceiling is. I always wished that I could have walked on the ceiling. And I still wonder why we have to have mail, because I feel that half of the mess on the counter comes from the mail box.
I know, I need to be grateful for the mail because that way I know that I have an electric bill, I am so grateful that I have one because I sure do enjoy having electricity, the same with even a Dr bill or a car payment.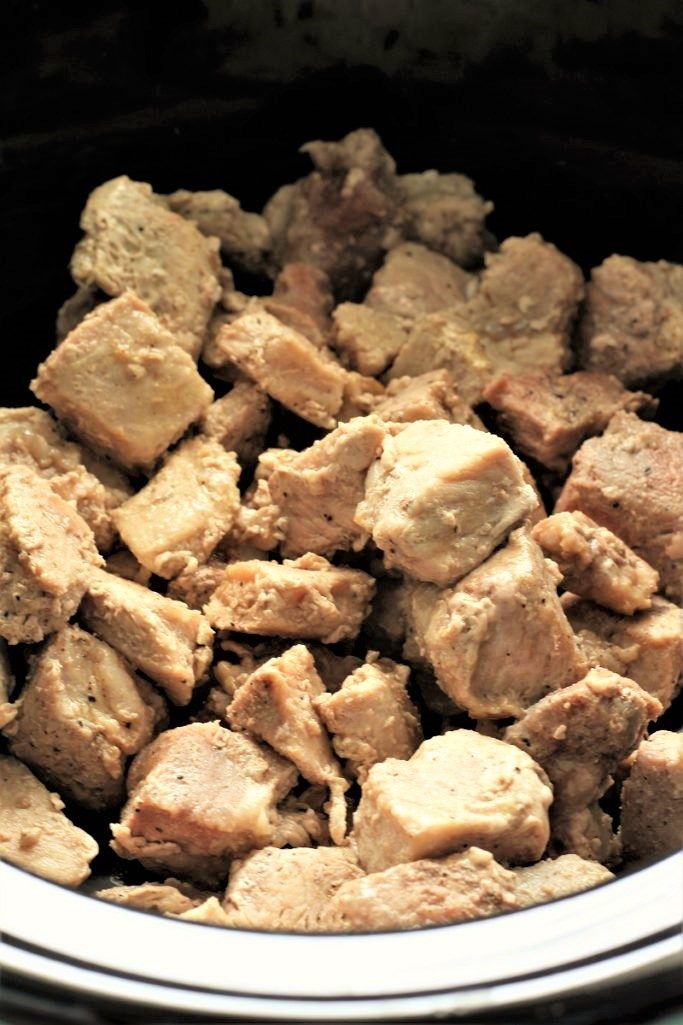 That just means that I do not have to walk the next time that I want to take a little drive or even go the grocery store to get an item or two to eat, or so that I can make something for the blog. I need to be more grateful for the mail that comes to my house.
Even if it does cause a little clutter once in awhile.
I really hope that you get a chance to make super easy chili Verde slow cooker and if you do, will you please leave me a comment and let me know what you think about it? Maybe you have some great ideas that I could use to make it even better.
Tips and tricks:
1- Use some black beans or kidney beans along with some rice.
2- Use a soft flour shell and roll up the meat and the other ingredients.
3- If you like, you can make these into a pan of burritos!


Yield: 6 people
Super Easy Slow Cooker Chili Verde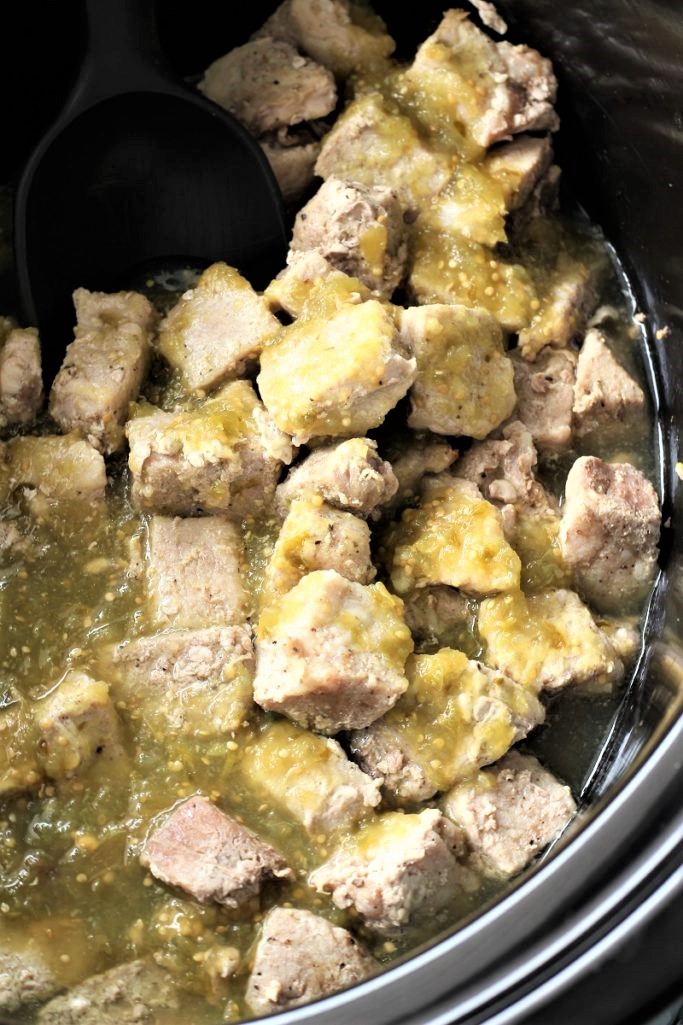 Prep Time 10 minutes

Cook Time 5 hours

Total Time 5 hours 10 minutes
Ingredients
1 1/2 pounds pork tenderloin, cubed
2 Tablespoons oil
3/4 teaspoon salt
1/2 teaspoon pepper
1 medium clove garlic
1/2 cup chicken broth
1 (12 ounce) jar Chili Verde Salsa
Instructions
Heat the oil in a large frying pan, add the pork and brown the meat.
Place the cubed meat into the crock pot and season with salt, pepper and garlic.
Add chicken broth and cook on high for 3 - 4 hours.
Drain the excess liquid form the crock pot and add the salsa.
Continue to cook on high for 1 more hour.
Serve with refried beans and or rice, or in soft flour shells or corn shells.