Pineapple pork chops are an excellent main dish. The pineapple is such a treat on the top. It brings these pork chops to life. Add just a small amount of ginger and you will be amazed at how the sauce blends together to make these one of the best pork chops that you will ever eat!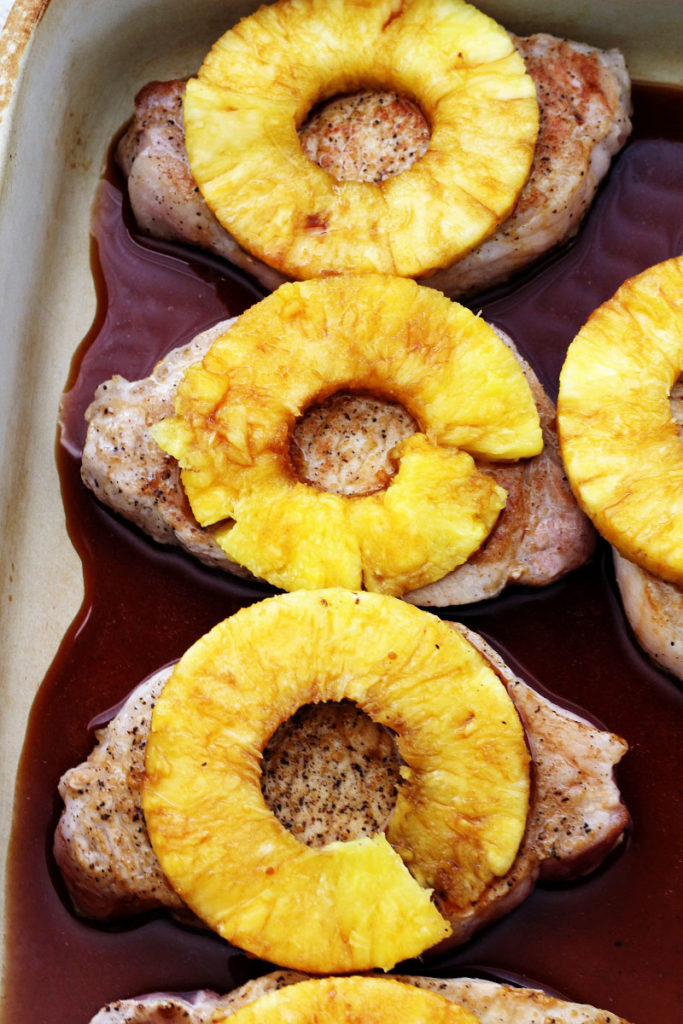 So I just got back from a trip to Hawaii. My husband had never been and I was eight when I went to visit my aunt and uncle, so I really couldn't remember much about the beautiful place.
We decided to celebrate our 30th anniversary there. That was a good choice. We got to see and do some really amazing things. One of my favorites was the Polynesian Cultural Center. I loved learning about different countries and seeing the different dances and the way they all have such different traditions.
I must say that I also loved snorkeling and seeing the different kinds of fish in the ocean. We also saw some spinner dolphins, and they were very fun and cute. The water is so beautiful and warm.
When I came back, it started to get cold here and I just couldn't believe that we are settling into fall or winter or whatever the season is. It is changing every day! When I left, it was in the 90's and yesterday was in the 60's. That's crazy.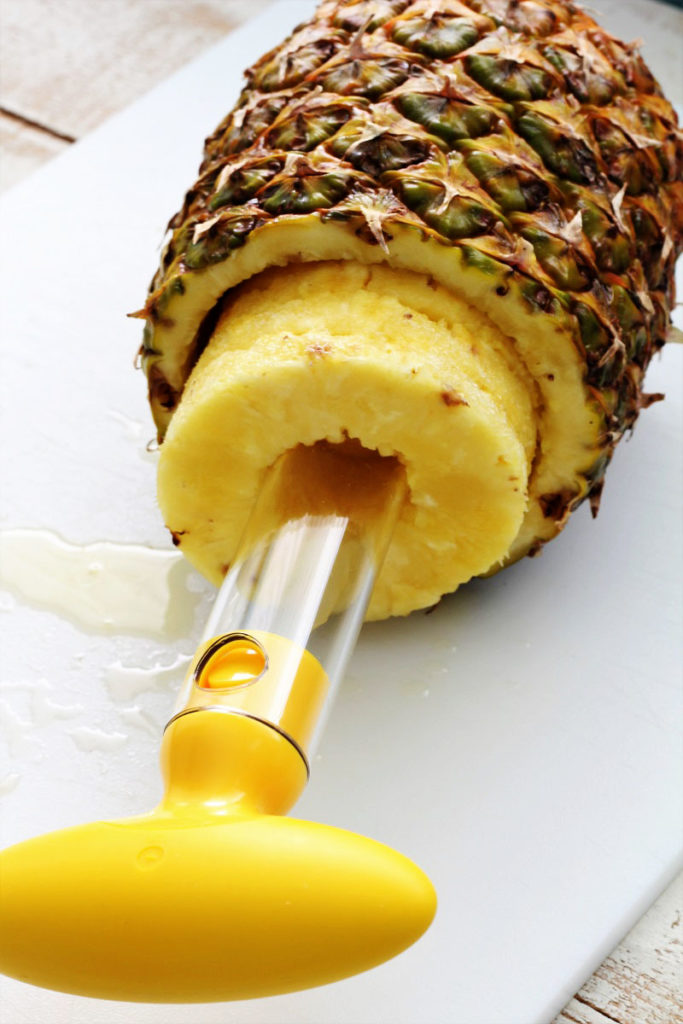 When I went to the grocery store, I saw this cool pineapple slicer and just knew that I had to have one. You cut off the top of the pineapple, line the tool up with the core and twist it until all the pineapple is cut. Pull it out and cut one side of the pineapple and you will have pineapple slices.
Now that is cool. I know I use to buy fresh pineapple and it would go bad on the counter because nobody wanted to cut it. This is so simple. What a great tool!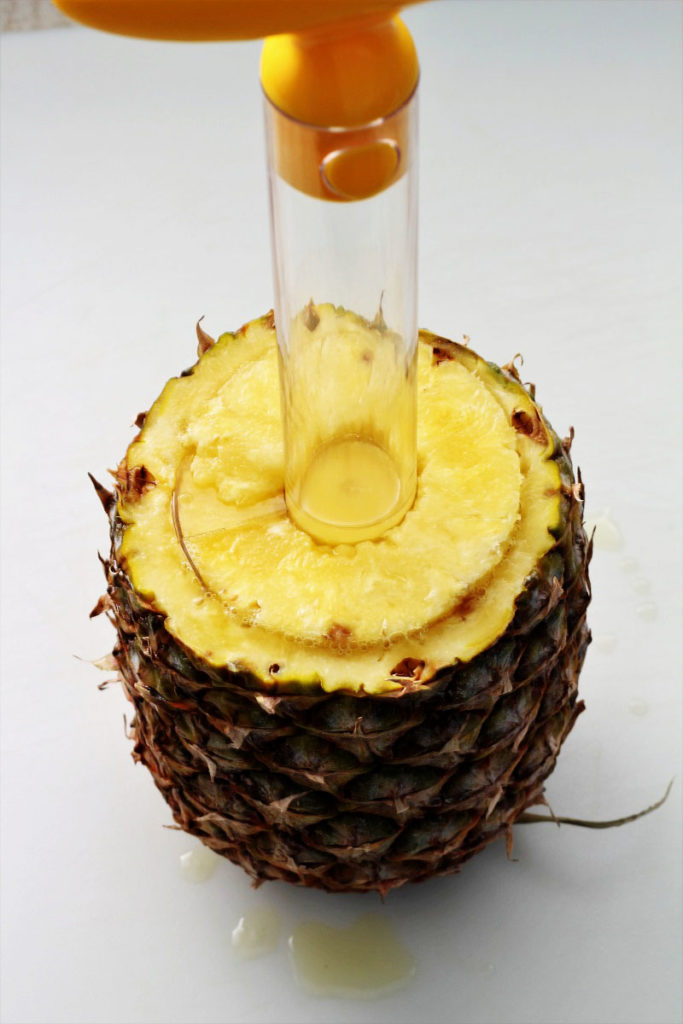 And so I know that we will be eating a lot more pineapple now that it is so easy to prepare. If your family likes pineapple like we do, you just might want to check into getting a pineapple slicer, I found mine at the grocery store. The brand on mine is Pro Fresh. But I am sure there are other kinds out there. Enjoy your pineapple pork chops!


Yield: 5 people
Pineapple Pork Chops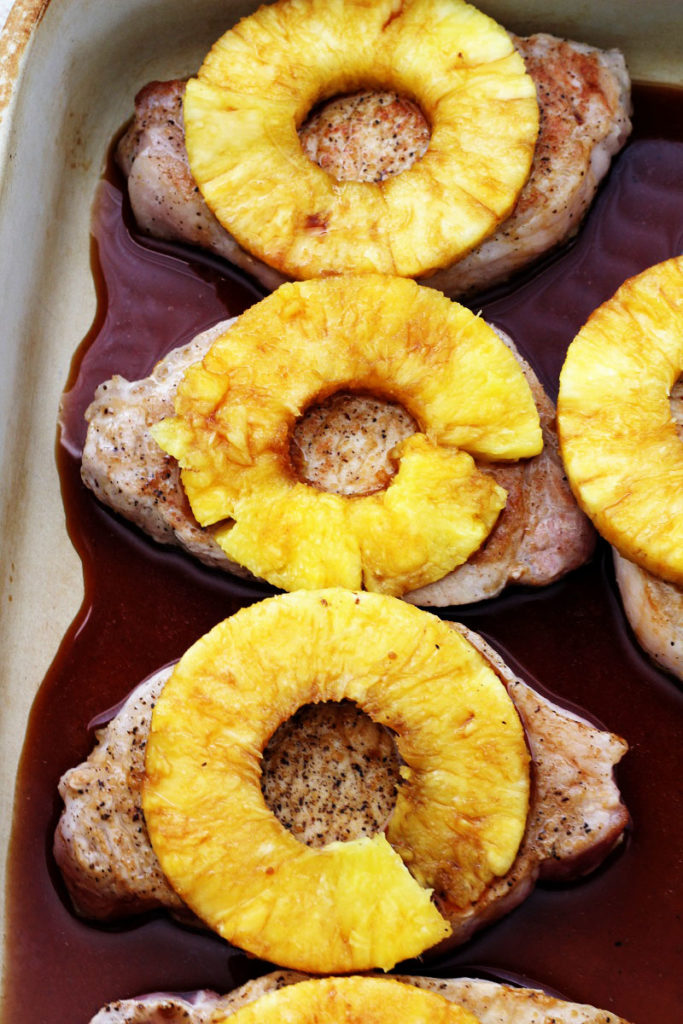 Prep Time 10 minutes

Cook Time 30 minutes

Total Time 40 minutes
Ingredients
4 - 5 boneless pork chops, (3 - 4 ounces)
1 - 2 Tbsp olive oil
1/4 tsp salt
1/8 tsp pepper
1 (8 ounce) can pineapple slices, drained (I used fresh)
1/4 cup soy sauce
1/4 tsp garlic powder
2 Tbsp rice vinegar
1 Tbsp water
2 Tbsp brown sugar
1 Tbsp honey
1/8 tsp ginger
Instructions
In a medium skillet, place olive oil. Add pork chops and evenly sprinkle with salt and pepper. Sear on both sides only until they are lightly browned, about 1 1/2 minutes on each side. Remove the pork chops and place in a baking dish.
Place a slice of pineapple on each pork chop.
In a separate bowl, mix soy sauce, garlic powder, vinegar, water, brown sugar, honey, and ginger.
When it is well blended pour the sauce over the pork chops. Bake at 350 degrees for 25 - 30 minutes or until the chops reach 160 degrees when tested with a meat thermometer. No higher.