Shrimp Avocado Salad is fantastic! I thought that before the fresh corn was all gone for the year, I just had to get this salad on the blog! I love serving and eating it. You can boil your corn, or you can even put it on the grill! If you do not have the luxury of fresh corn, you can use a can that is drained. I went to make a tuna sandwich for my son the other day and I accidentally opened a can of shrimp. It was 5:45 a.m. and I am pretty sure that my eyes weren't open yet! I thought to myself, that's okay I know just how to use it.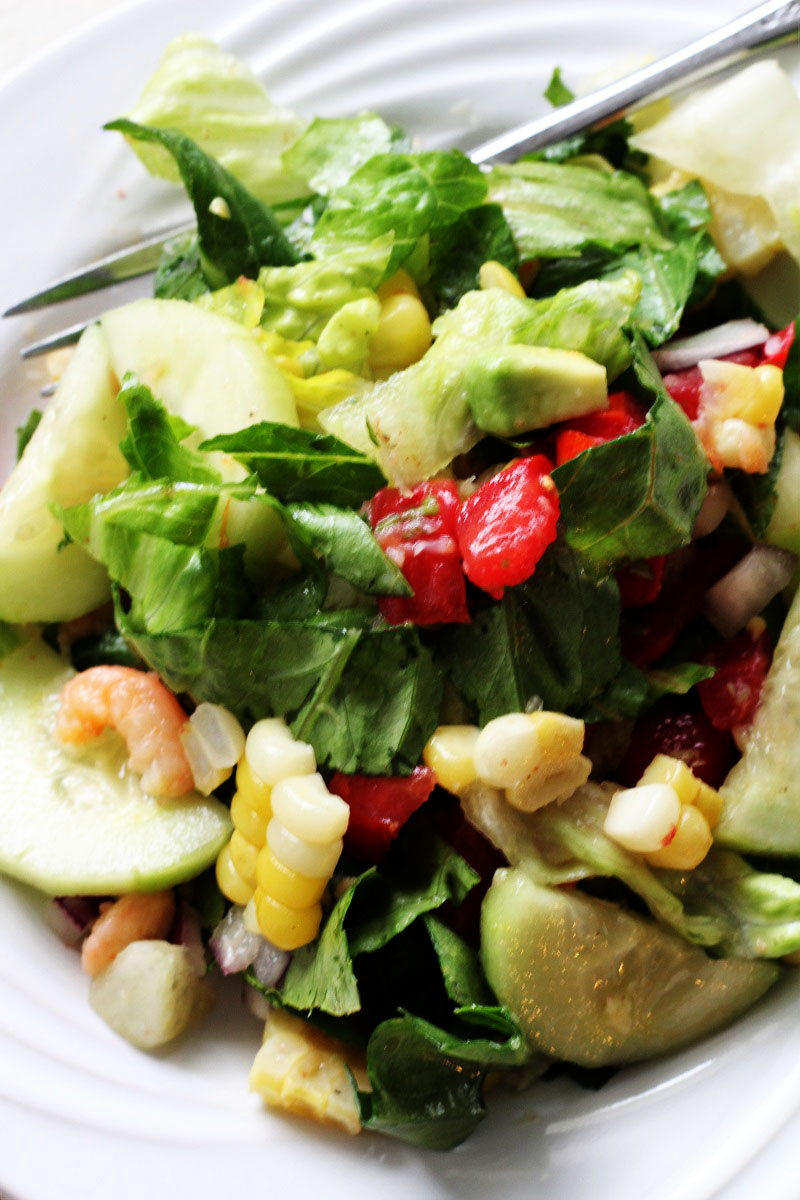 Also, since we have snow in the mountains, I know that the corn will soon be gone. This has been a strange year. We had a very hot summer and we are missing Fall. I couldn't believe my eyes, when I saw snow in the mountains!! Yes, this afternoon, I said what, it is 47 degrees, I bet that there is snow up there in the mountains. Sure enough, there was. My son had to tell me, that it was 87 degrees in Hawaii. I think his body will go into shock when he gets home.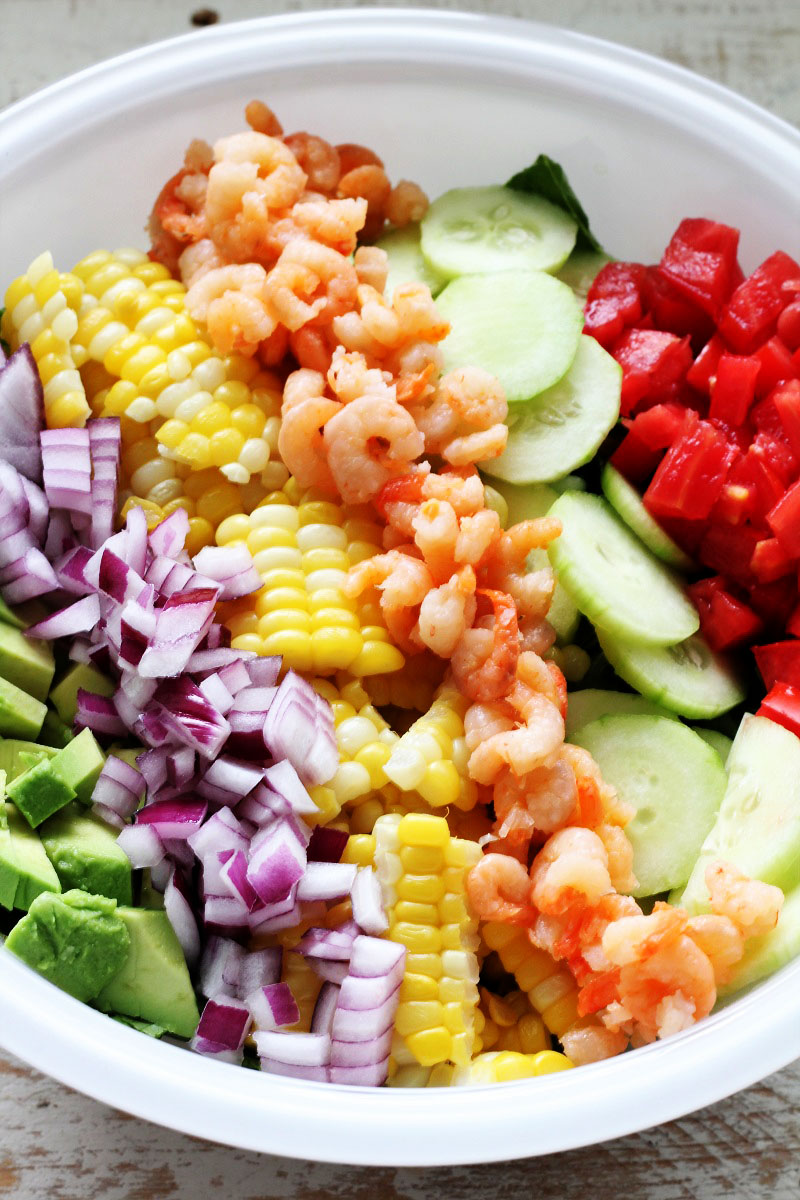 My son and his wife took a vacation, and left their sweet little one year old with us. What a fun time it was, but I sure do know why you have your children when you are young. I couldn't seem to get much done besides watch him. I did make dinner a couple of times and I felt like that was a big accomplishment. He isn't walking yet, but he sure can motor around on those knees. He is a very good little baby and he was really good at playing most of the time by himself. Also you could set your clock to him. He would go to bed at 8:00 pm and wake about 7:30 am, then he would take a nap at 10:00 am and again at 2:00 pm. You lay him down and very seldom did he even cry. The first night he had a bad cold and so he did wake up a few times. We put a vaporizer in his room with some stuff to help him breathe and the pharmacist told us to give him some Mucinex for babies to help his little nose. It was great because it helped and he slept through the night. Then mom and dad picked him up today and I keep looking for him. I miss the cute little guy even if they do turn your life upside down temporarily. They sure are worth it! Love those sweet little ones. Feeling very blessed to be his grandma!
Well whatever the case, we are blessed that we have a furnace and a nice roof over our head. So, we will enjoy whatever the weather gives us. It makes it more exciting when the weather changes every day, right! Before the corn is gone, make yourself some delicious shrimp avocado salad and enjoy every last bite.

Shrimp Avocado Salad
Ingredients
1 head romaine lettuce, (4 - 5 cups)
2 large Roma tomatoes, chopped
¼ cup red onion, chopped
1 chopped cucumber
2 avocados peeled, pitted and cubed
1 cup corn kernels, (2 fresh ears of corn, cooked and cut off cobs, or 1 can corn drained)
1 can mini shrimp, drained
Dressing:
3 Tablespoons olive oil
Juice of ½ lemon (about 3 Tablespoons)
¼ cup cilantro, chopped
½ teaspoon salt
⅛ teaspoon black pepper
Instructions
Wash, and dry, romaine lettuce.
Place lettuce in a large bowl.
Add tomatoes, onion, cucumber, avocado, corn, and shrimp.
Dressing:
In a small bowl, whisk together oil, lemon juice, cilantro, salt and pepper.
Place dressing over salad and toss lightly.
Serve immediately.