Pumpkin roll with Nutella is a combination of a couple of my very favorite flavors together. My daughter asked me to make a pumpkin roll and I thought, do you know how much work they are? So I was very surprised at how fast I was able to put this one together.
Then I thought to myself, what could make this pumpkin roll just a little more special, and before I knew it, I was spreading Nutella on the roll. So now we have pumpkin roll with Nutella. I am so happy with the way it turned out. The taste is amazing.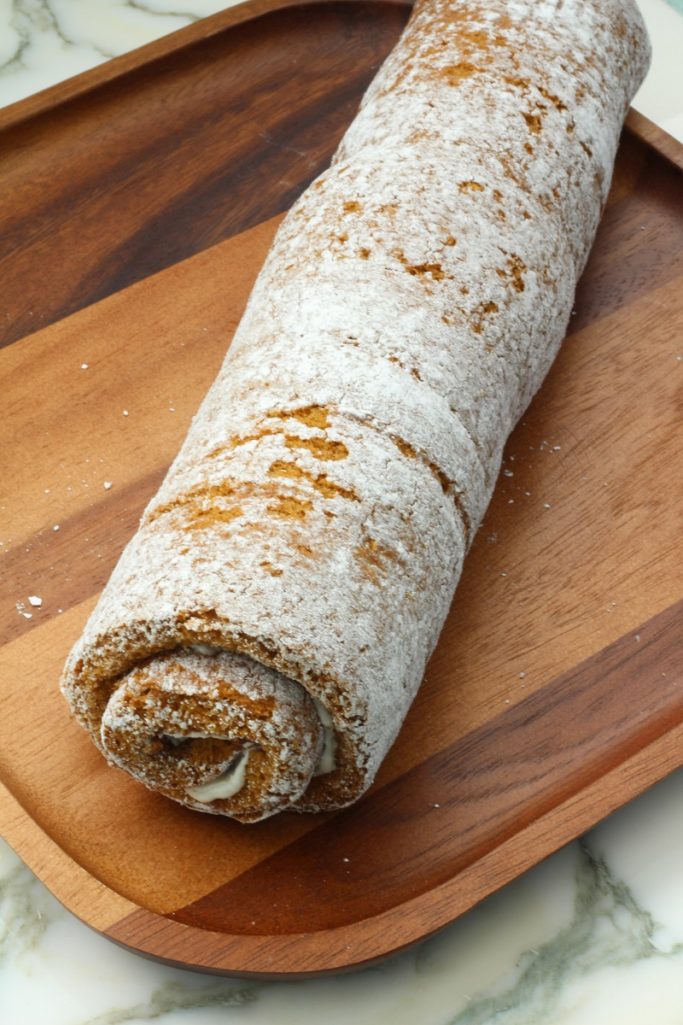 We have a little group of friends that gets together weekly and we talk about things like how we can improve our lives. We focus on how we can live a more Christlike life, or how we can be better at serving others. Tonight it will be at our home and we will be having French dip submarine sandwiches, and then for dessert, pumpkin roll with Nutella.
Fall is here, and I know that before we know it, Thanksgiving and Christmas will be here. So since we do not do a lot for Halloween, (my husband is not big on dressing up), we could just do a little get together before we all get too busy.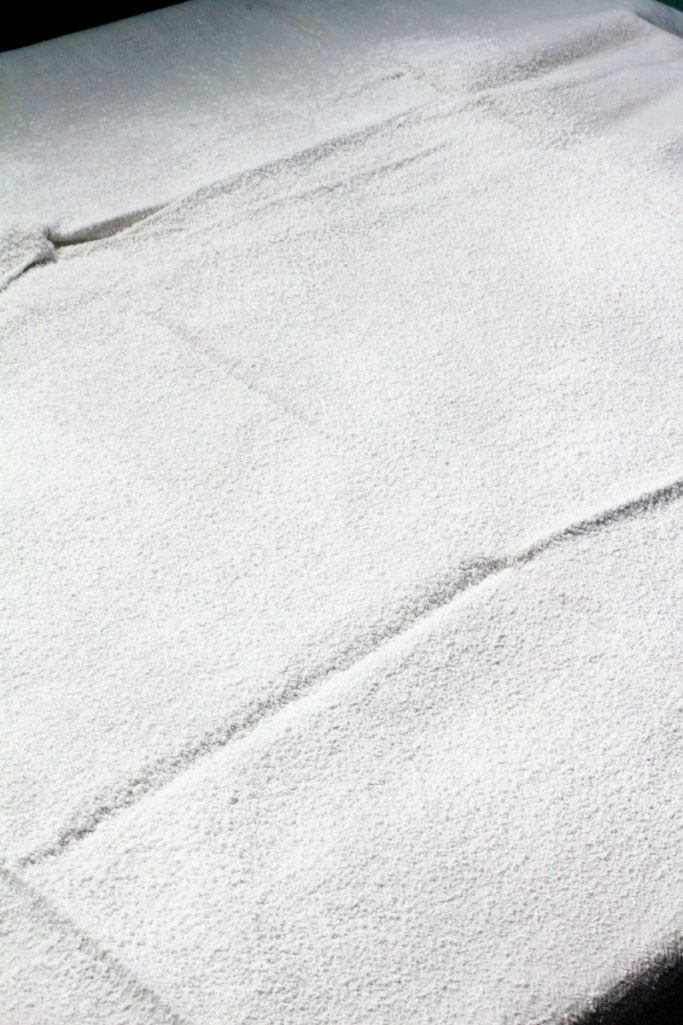 I am not quite sure what to do for Christmas this year. My kids are older and I really do not like the idea of just giving money. I would like to come up with some ideas for serving others and I know that if you look, you can find a lot of different thing to do.
However, Thanksgiving is first and I must focus on that since it is my year to have the kids home. The men always have a football game in the morning, but this year, I think that the men should stay home and cook and that the women should have pedicures and manicures! Yep, I really like that idea.
I can not complain, my husband is very good at helping in the kitchen. I can count on one hand the times that I have cooked the turkey. He is very good at cleaning the bird and getting it in the oven and even carving it. He is very particular; I would have that bird sawed to pieces.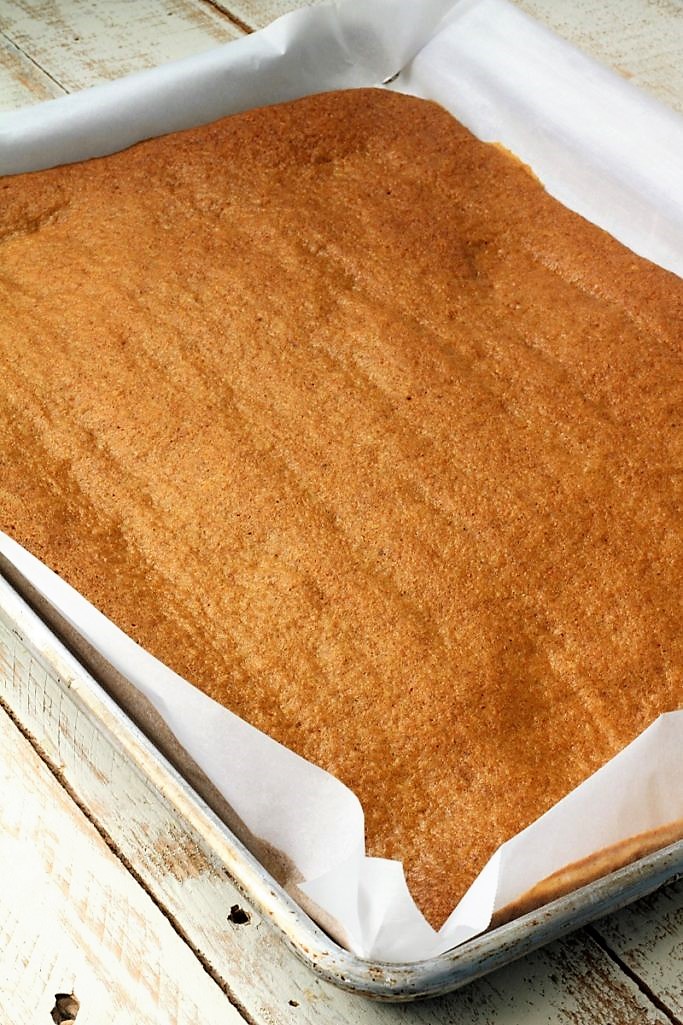 I know that presentation is a big deal, but sometimes I am so hungry that I just say get it on the table. Yes, I am working on my patience, but when it comes to eating, I do have a problem with that. Anyway, I just enjoy the family getting together and I do plan on making as many things as possible the day before so that we can have some fun games and family time.
I am so excited for tonight, to let everyone eat the pumpkin roll with Nutella. I hope that you get a chance to make it and that you enjoy it as much as I did. I did have to try it to make sure that I didn't have to come up with a different dessert. 😉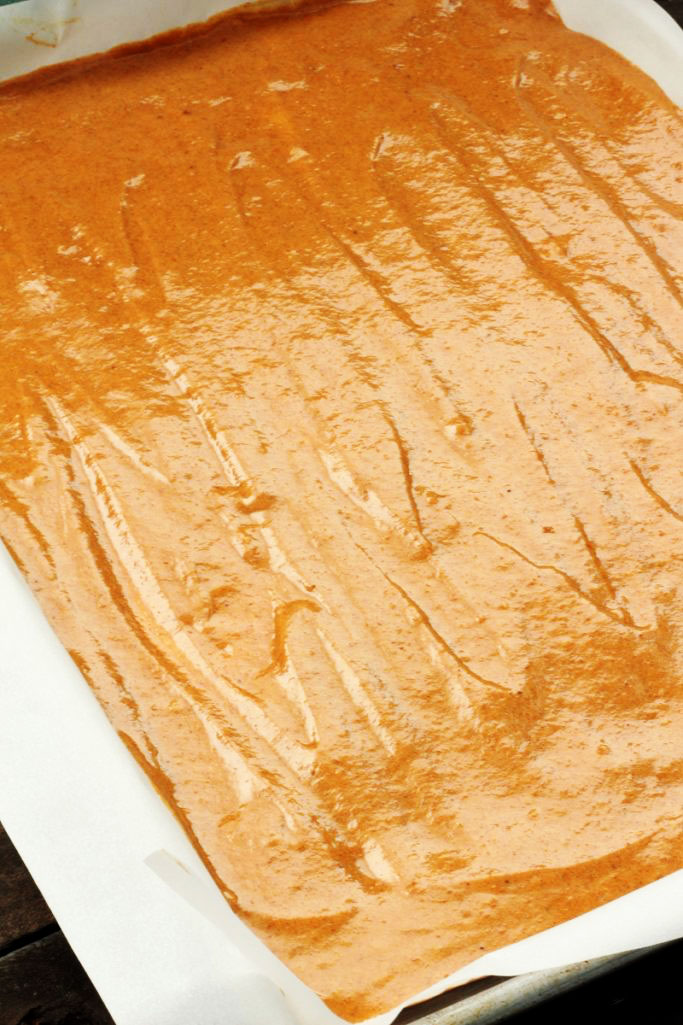 Tips and Tricks:
1- Most people grease and flour their pan so that the roll will fall out of the pan more easily. I used parchment paper and it worked wonderfully.
2- I let the pumpkin roll cool for about 40 minutes, you do not want it to be warm, as the Nutella and the cream cheese will all melt out.
3- Sprinkle the dish towel very generously so that the pumpkin roll does not stick to it, sprinkle in the shape of the pan.
4- If you do not care for Nutella, leave it out!


Yield: 12 people
Pumpkin Roll With Nutella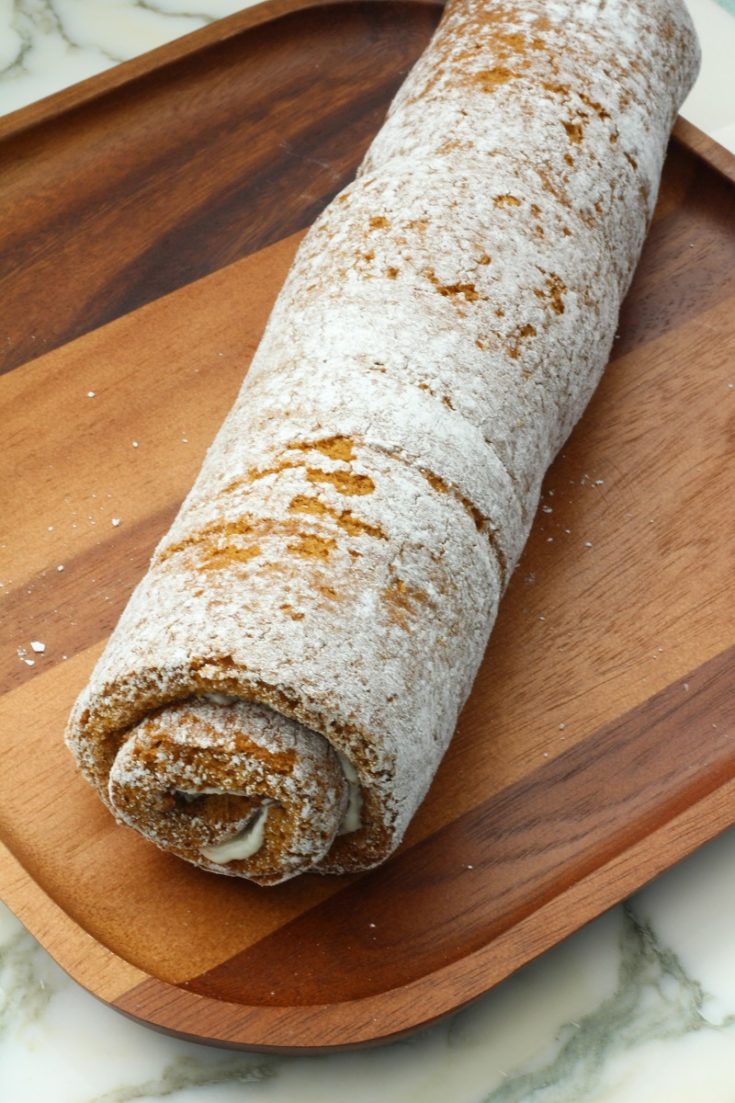 Prep Time 20 minutes

Cook Time 15 minutes

Total Time 35 minutes
Ingredients
3 eggs
1 cup sugar
2/3 cup pumpkin (not pumpkin pie filling)
2 teaspoons cinnamon
1 teaspoon ginger
1/2 teaspoon nutmeg
1/2 teaspoon salt
1 teaspoon lemon juice
3/4 cup flour
1 teaspoon baking powder
Nutella to spread on the pumpkin roll before adding the cream cheese filling (about 1/4 cup).
Filling:
2 (3 ounce) packages of cream cheese (softened)
2 Tablespoons butter
1 cup powder sugar
1 teaspoon vanilla
Instructions
In a medium mixing bowl, place the eggs, sugar, pumpkin, cinnamon, ginger, nutmeg, salt, lemon juice, baking powder, and flour.
Pour into a greased and floured cookie sheet or jelly roll pan. (About 10 1/2" x 15 1/2" with sides).
You can also use parchment paper or wax paper.
Bake at 350 degrees for 15 minutes.
Take a dish towel and sprinkle it with powdered sugar.
When the cake is done, place it on the dish towel.
Roll the towel with the cake in it and allow it to cool.
While it is cooling, make the filling.
After the cake is cooled, spread Nutella on the pumpkin roll.
Filling:
Place the cream cheese, butter, powdered sugar and vanilla into a bowl and mix well with a hand mixer, for about 2 - 3 minutes.
Spread the mixture on top of the Nutella and then roll the pumpkin roll back up .
Store in the refrigerator in an air tight container.