Easy Frosted Pumpkin Cookies are a most delicious cookie and I know that you will love eating them. The most exciting part is how fast they work up. Six simple ingredients and you are set to go! My sister had a birthday and I made her some and both her and my daughter asked me where the chocolate chips were??? I didn't think that they needed them since they have this yummy frosting on the top, but you could add some mini chocolate chips if you would like! I'm sure that they would be mighty tasty.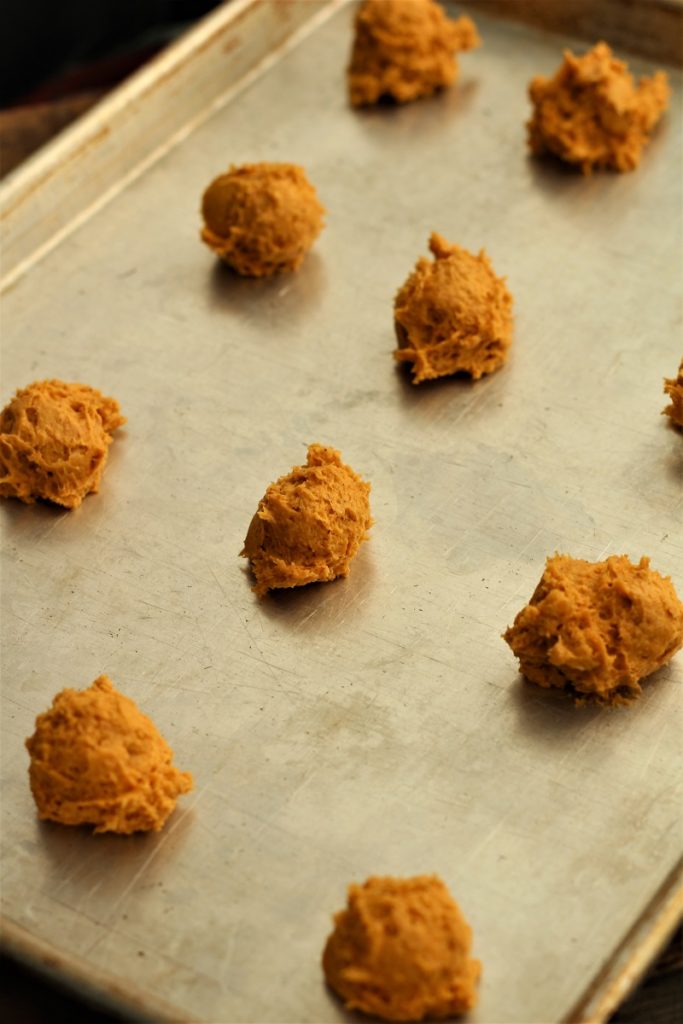 Also, I had to laugh when my sister told me that her cookies were the best birthday cake ever. Ha ha. I know that she isn't big on chocolate cake and even though she likes white cake, she likes a little cake with her frosting. I too like frosting, and I like about any cake, with a lot of frosting. I'm glad that she enjoyed these Easy Frosted Pumpkin Cookies!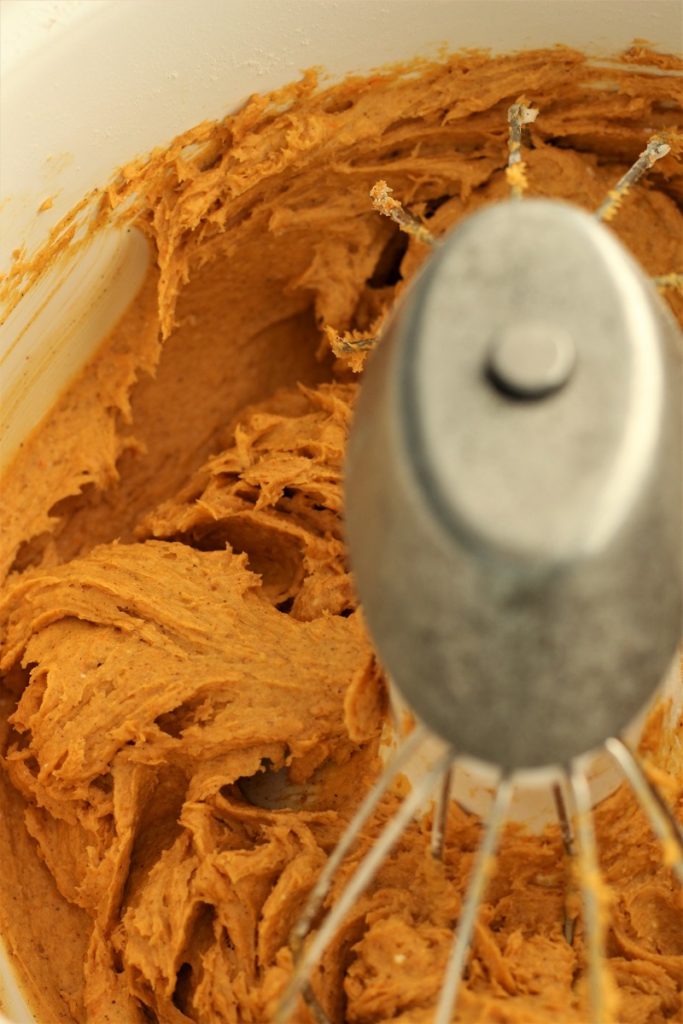 Well it is a new year and I decided that it is time to do a little cleaning. I got some of the outsides of my cupboards cleaned yesterday. I was thinking about painting the cupboards and then after washing them, and how much work that was, I decided that I like them the color that they are. i have a lot of cupboards, and I do not think that I could stand having my kitchen torn apart for about 4 months. I am pretty sure that that is how long it would take to do the job right. However, it seems a little crazy that it is more expensive to have someone paint your cupboards than it is to get new cupboards. But after cleaning them yesterday, I can see why. Well, I will just have to think about what to do. I will give it a few weeks thought or months or maybe years, and then I will be back in style if I just wait long enough! Happy spring cleaning you all!!!

Easy Frosted Pumpkin Cookies
Author:
Adapted from Betty Crocker
Prep time:
Cook time:
Total time:
Ingredients
1 box yellow cake mix
2 teaspoons pumpkin pie spice
1 cup canned pumpkin (not pie mix)
¼ cup butter, softened
¼ teaspoon cinnamon
¼ teaspoon vanilla
Frosting:
4 ounces of cream cheese, softened
2 Tablespoons butter, softened
1 or 2 teaspoons milk
2 cups powdered sugar
½ teaspoon vanilla
Instructions
Preheat the oven to 375 degrees.
In a large mixing bowl, place the cake mix, spice, pumpkin, and butter. Stir until blended.
Add cinnamon and vanilla, then mix them in to the mixture.
Using a small cookie scoop or two teaspoons, make 1" balls and drop onto a cookie sheet about 2" apart.
Bake for 10 - 12 minutes until slightly browned on the top.
Let cool on the cookie sheet for about 5 minutes.
Cool completely and frost with a cream cheese frosting.
Frosting:
In a medium mixing bowl, place the cream cheese and butter and mix.
Add powdered sugar and milk and vanilla. Mix for 2 minutes.