Peanut butter cookie cups are a soft peanut butter cookie, surrounding a mini Reese's peanut butter cup.  These delicious cookies never last very long around our home.
They are a favorite of my kids and the grand kids. If you don't hide them, you will come back and there will not be any left!!! I just can't figure out where they go when I am the only one home? Ha ha!!
I like to make these cookies any time of the year, especially around the holidays when you make treats for the neighbors. They do fill the plate rather quickly. I have also used Hershey Kisses if I do not have the peanut butter cups.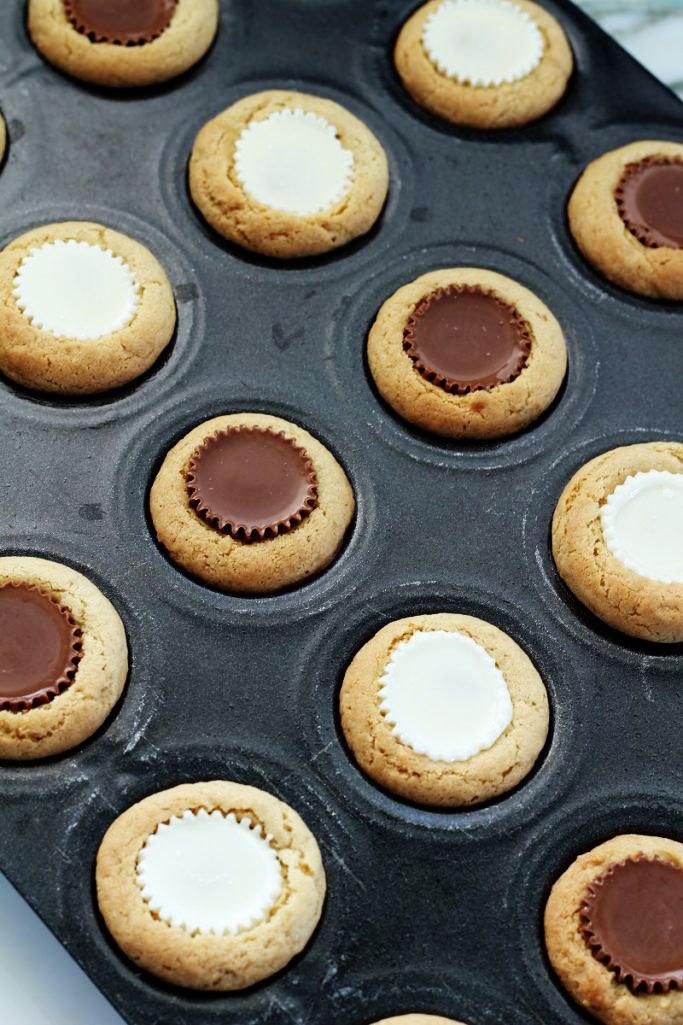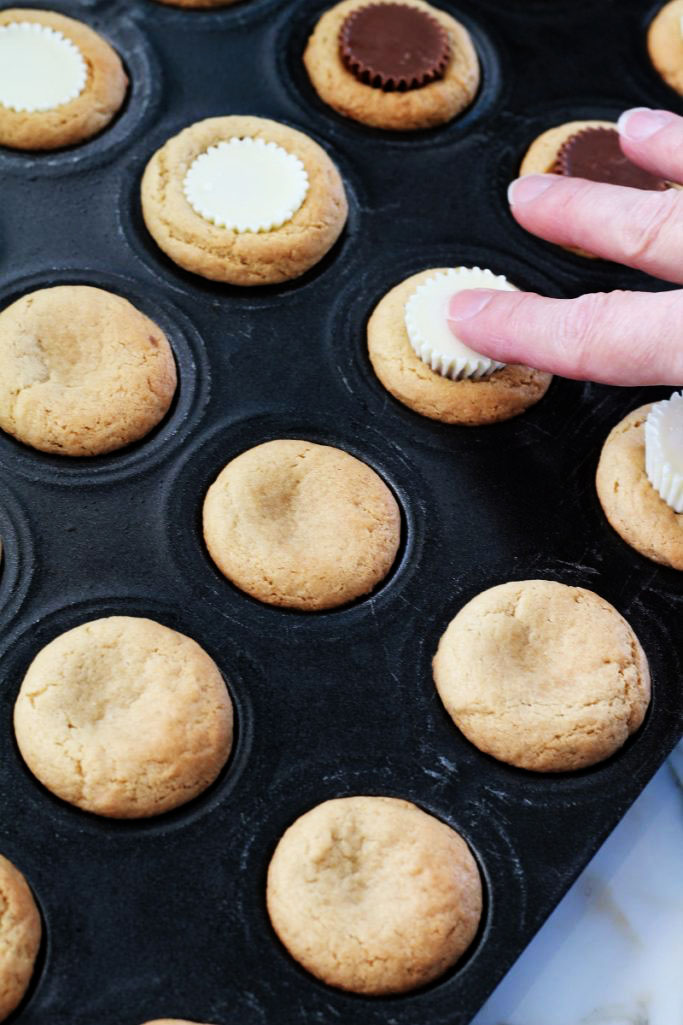 These are similar to peanut blossom cookies, but for some reason, we like the Reese's better than the kisses and they are fun to put into the muffin tins.
I also love to make them for special occasions. They are usually the dessert that disappears first! I use creamy peanut butter, but if you like you can use crunchy. I just love to enjoy the creaminess of these delicious cookies.
Also, I wanted to take some cookies to my neighbor because his mother just passed away, and I thought that these peanut butter cookie cups are just the cookie to cheer him up a bit.
Also, it is snowing today, and so I always love to turn the oven on and warm up the house. I am just like the rest of you who live around Utah and Idaho, we are ready for some nice Spring weather. I do not mind the rain, but I am a little finished with the snow.
We had the biggest snow flakes yesterday, but we were lucky that they didn't last. It does make everyone's grass nice and green. So, if the weather is 40 degrees at your house today, then you too will enjoy making and eating these amazing peanut butter cookie cups!!
Peanut butter cookie cups are really a treat. They are some of my favorite cookies because you all know that I am a big Reese's fan, but if you are not, like I said, you can use chocolate Kiss' or you could use any little candy bar that you like.
Tips and tricks:
1- You may want to try crunchy peanut butter, if you like a little peanut in your cookies.
2- When I do not want to scratch my muffin pan, I use an orange peeler to remove the cookies, as it is nice and soft.
3- Sprinkle some sprinkles on top of the  peanut butter cookie cups with whatever color you like, around whatever holiday you make these for. Like red and green for Christmas.


Yield: 30
Peanut Butter Cookie Cups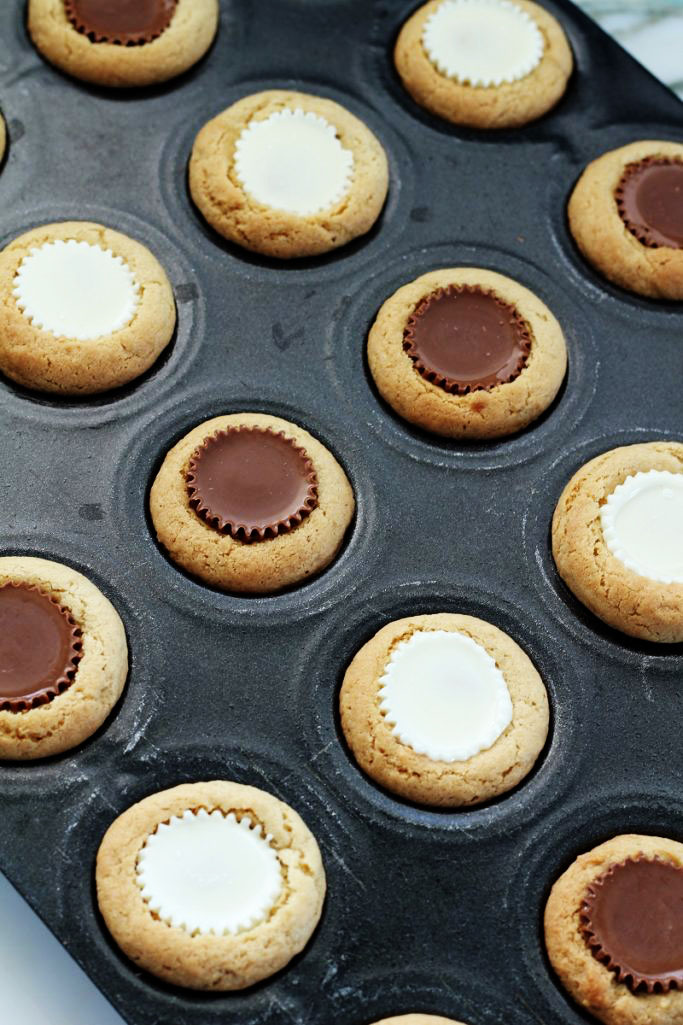 Prep Time 10 minutes

Cook Time 10 minutes

Total Time 20 minutes
Ingredients
1/2 cup butter
1/2 cup peanut butter
1/2 cup sugar
1/2 brown sugar
2 eggs
1 teaspoon vanilla
1 teaspoon soda
1/2 teaspoon salt
1 3/4 cups flour
Reese's miniatures
Instructions
Cream together butter, peanut butter, sugars, eggs, and vanilla.
Then add the flour, soda, and salt and mix well.
Shape into approximately 2" balls.
Place into greased mini muffin tin.
Unwrap 30 Reese's miniatures.
Bake in the oven at 350 degrees for 10 - 12 minutes or until the cookie dough starts to turn golden brown.
After you remove them from the oven, place a Reese's in the middle of each cookie. Press down until the Reese's is even with the top of the cookie.
Remove from the muffin tin after they cool for about 2 minutes.
I use a orange peeler to remove mine.