Owl Cookies are a fun way to celebrate the beginning of the fall season.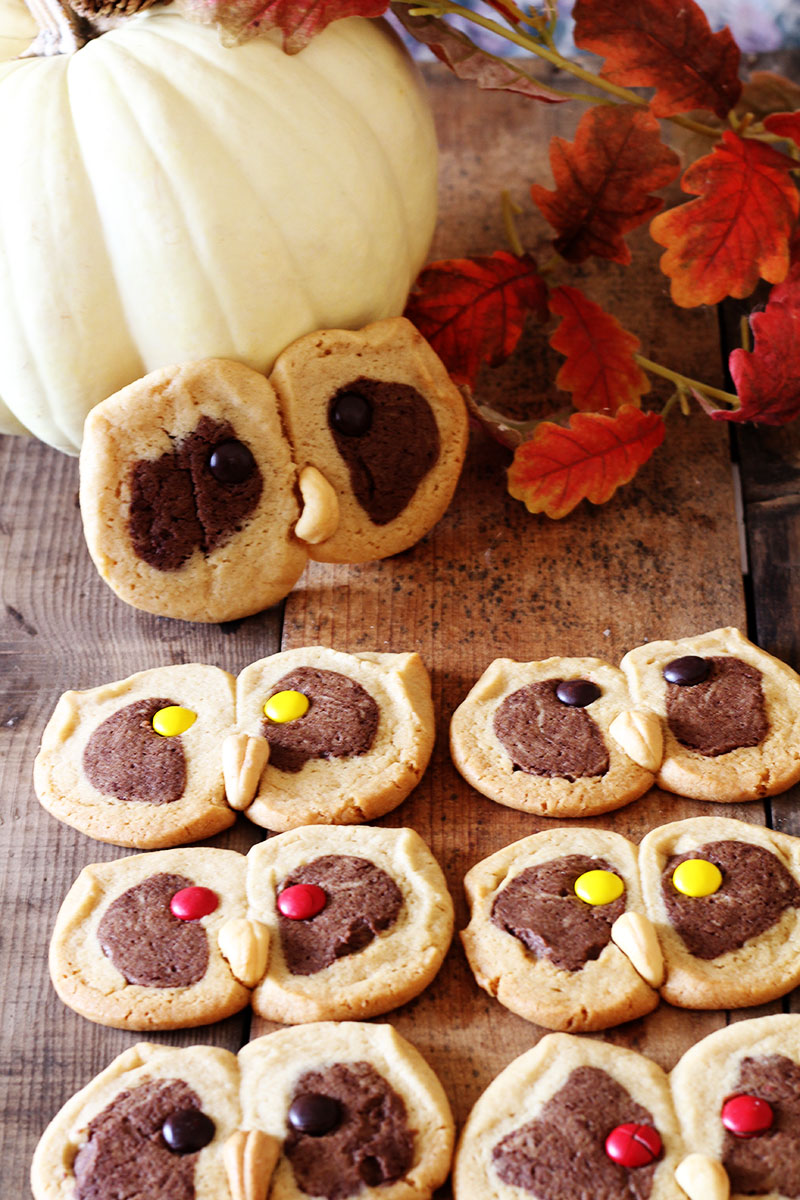 Whooo says that fall isn't just a wonderful time of the year!?!  You can really have fun with these cute little owl cookies.  You can make their eyes any color that you want, we kinda like the yellow, since owls are out at night and their eyes look kind of yellow.
A good friend gave me this recipe 29 years ago when I got married, and we have had fun making these cookies throughout the years.  Now your family can enjoy them either for Thanksgiving, or any time this fall. It is always a great time to celebrate our blessings, and be grateful for what we have.


Yield: 18
Owl Cookies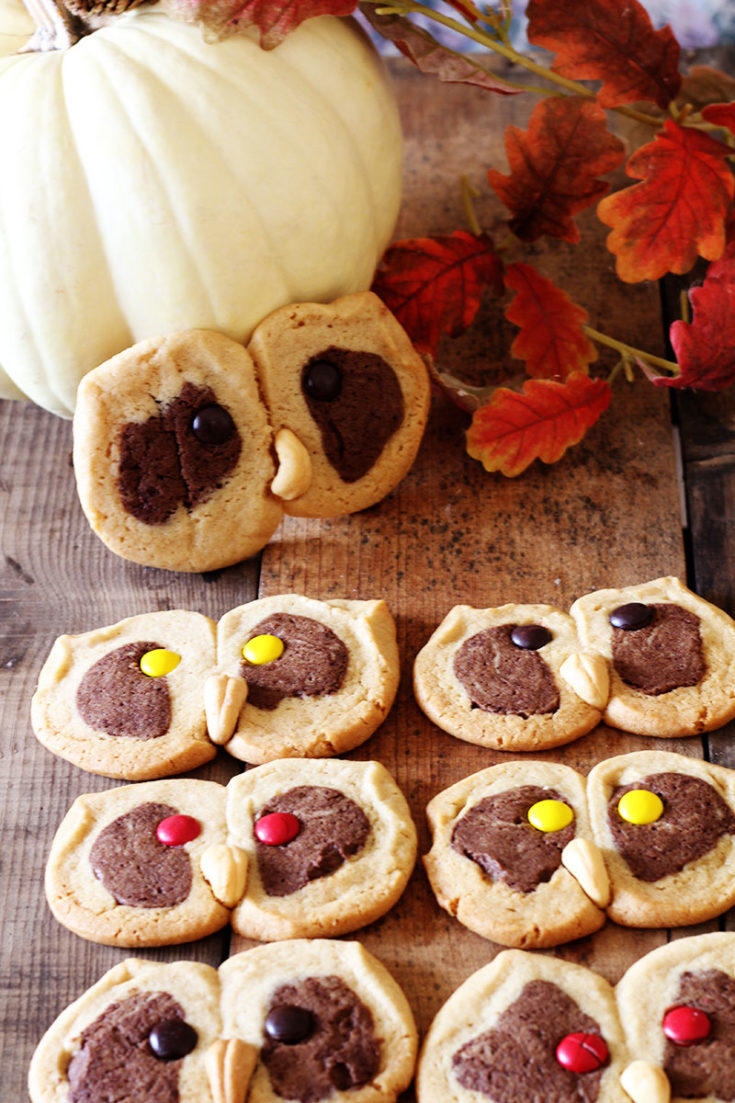 Prep Time 1 hour 30 minutes

Cook Time 10 minutes

Total Time 1 hour 40 minutes
Ingredients
3/4 cup butter
1 cup brown sugar
1 egg
1 tsp. vanilla
2 1/2 Cups flour
2 tsps. baking powder
1 tsp. salt
1 ounce unsweetened chocolate
1/4 tsp. baking soda
chocolate candies for the eyes
cashews for the beaks
Instructions
Cream butter, sugar, egg and vanilla. Mix well until nice and creamy.
Add flour, baking powder and salt. Mix until blended.
Divide the dough into 1/3 and 2/3.
Add chocolate and soda to 1/3 of the dough.
Take the chocolate dough and roll it into a snake like shape about the size of a quarter round.
Chill all dough for 1/2 hour to 1 hour.
Take the light dough and roll it into a rectangle, so that it will cover the chocolate dough.
Chill the dough for another 15 minutes; chill it together as it makes it easier to slice.
Make 2 slices for each owl cookie; about 1/2 inch thick.
Place dough together and pinch the top for ears.
Place chocolate candies in the middle of the dough, and the cashew in the middle of the two cookies for his beak.
Bake at 350 degree oven for 10 minutes.