Moon pie is an amazing dessert that the crust is the shape of the moon and the taste is out of this world. For the topping it has a creamy vanilla pudding, then topped with whipped topping and then do not forget to drizzle chocolate on top!
My kids love Moon Pie, because it tastes just like an eclair! If you are feeling really ambitious you could put a small flour on top of each piece that you cut. I will have to try that next time. I never even thought about it until I was writing this.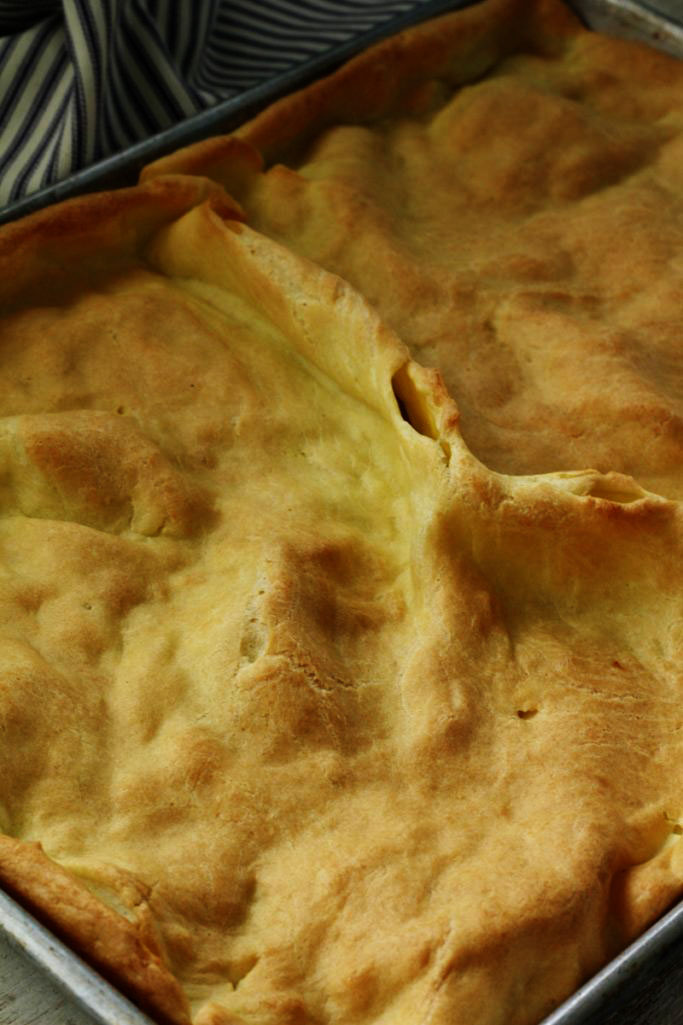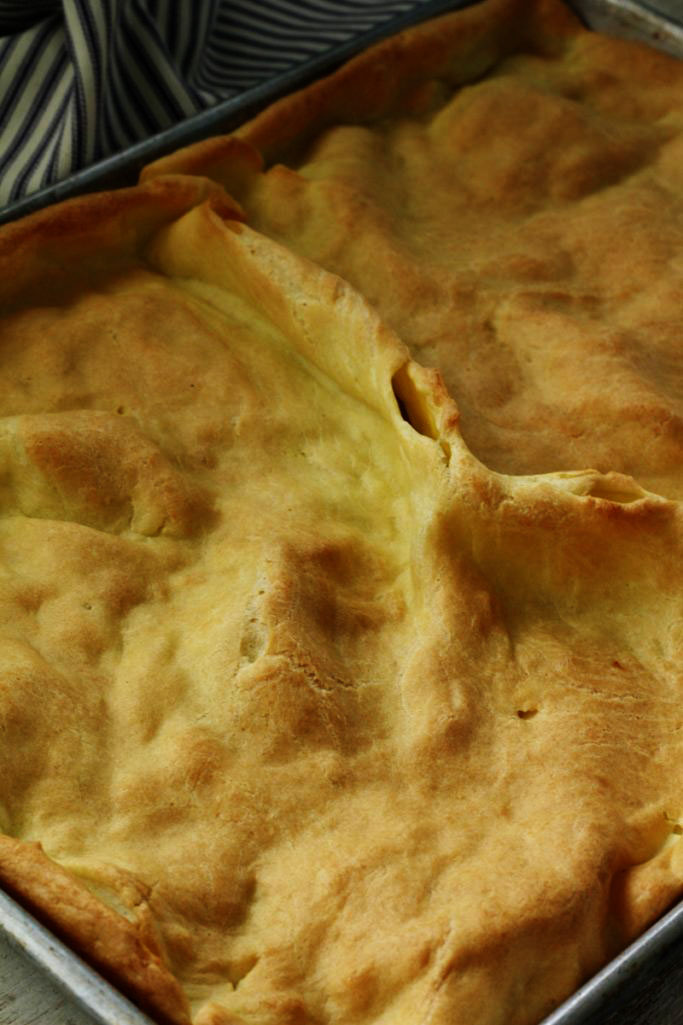 I hope that your Memorial Day was wonderful. We had one that we will never forget. We went for a ride on our Razor. It was such a beautiful drive up through the trees. We were on the mountain top and thinking that we were on top of the world.
We were about two miles from home when my husband shifted out of 4 wheel drive and the Razor made an awful noise. zzzzzz. And then, it would not move; we were stuck.
However we know that we were blessed because about 2 minutes before that, my brother and sister-in-law told us to go past them and that they would eat our dust for awhile. Right after that, was when our Razor broke. They even had a towing strap in their Razor and they towed us back to their house.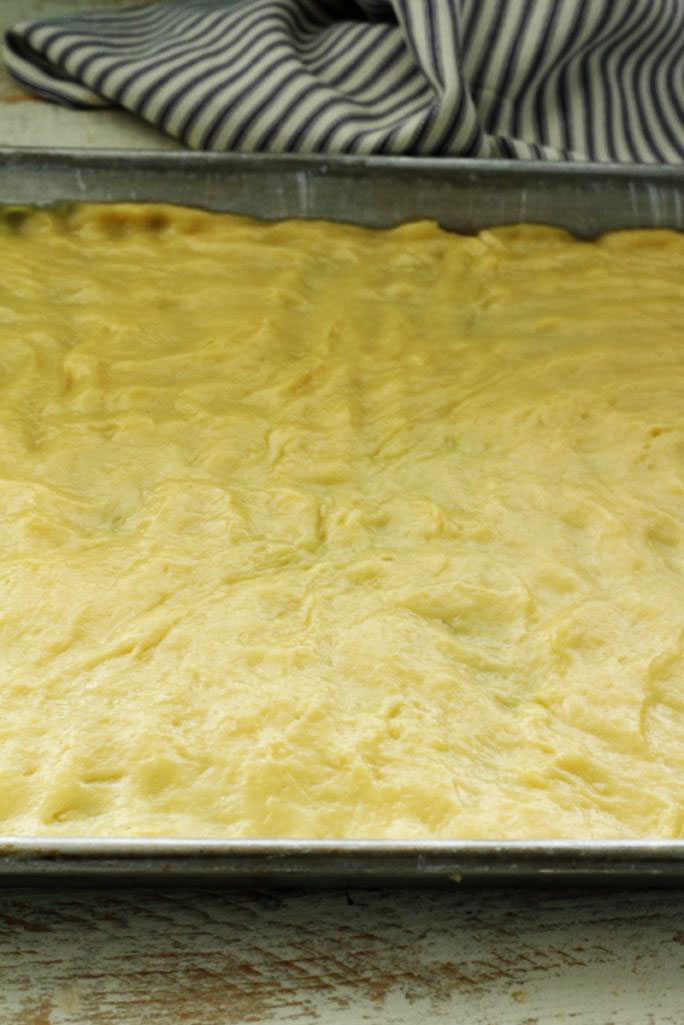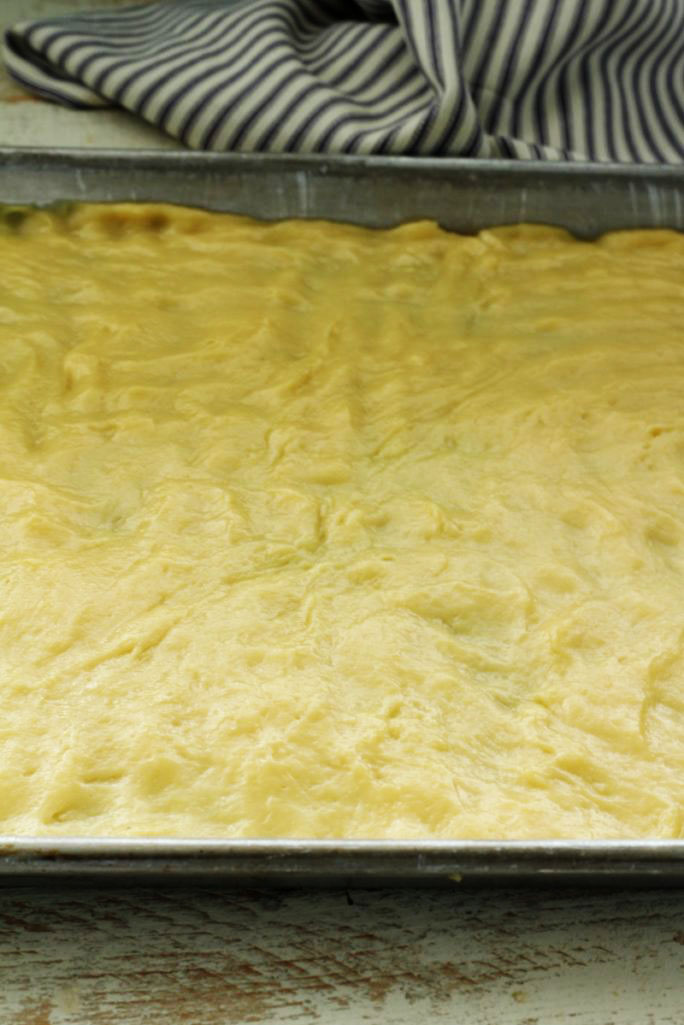 Then that night there was an amazing lightning storm. It was pretty neat other than my married daughter and her husband and 3 kids were sleeping in the tent. It was fine until it started to hail, and then the tent leaked!
So, they came into the house and found a spot on the floor. My son, his wife and their son did fine. Their tent did not leak. Well, I guess those are the things that you remember.
If we never had anything exciting happen, then we wouldn't remember any of our experiences. Anyway, it all worked out in the end and we are home. We use to do this every year, the only problem is that all our families are growing and we have doubled in number.
However, we will just keep enjoying Memorial Day weekend until we are too many in number. So, I hope that you all had a great time and that things went well for you! Have the best week ever!!
P.S. This is not mashed potatoes!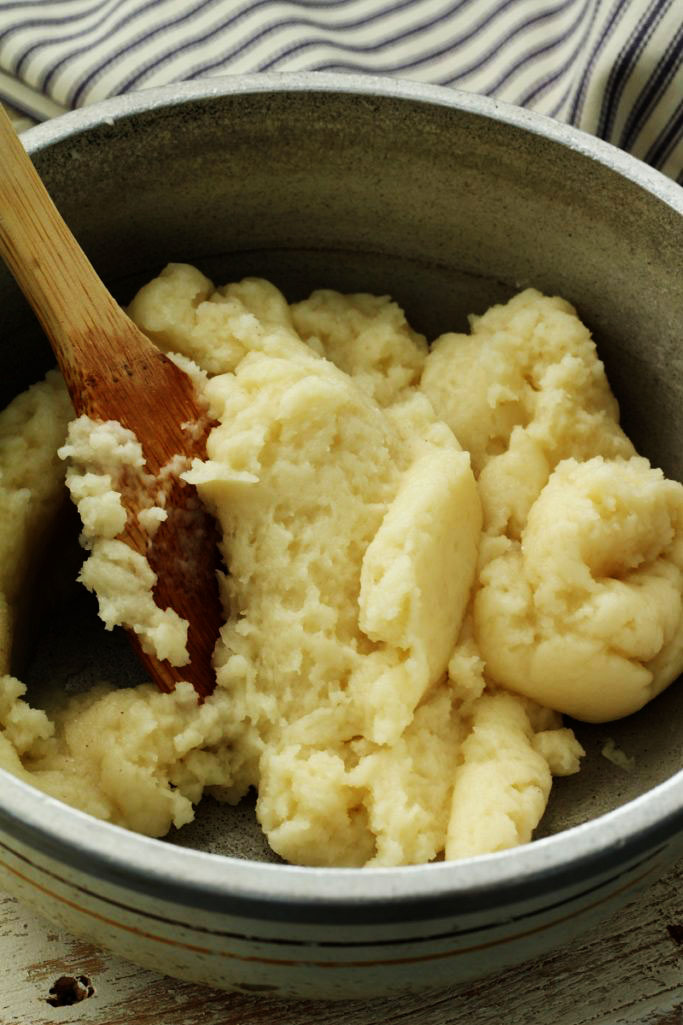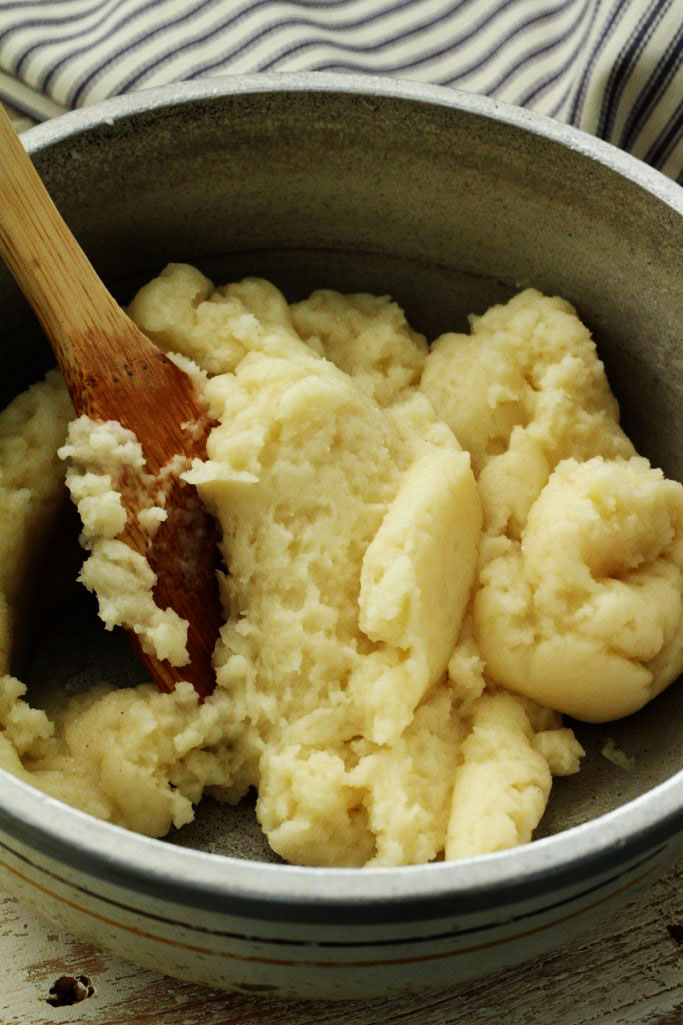 Tips and tricks for Moon Pie:
1- It takes a little effort to stir the dough and so make sure that you can stir, as sometimes my arm gets a little tired, or have someone to help you!
2- For a change in the recipe, use chocolate pudding.
Yield: 20 people
Moon Pie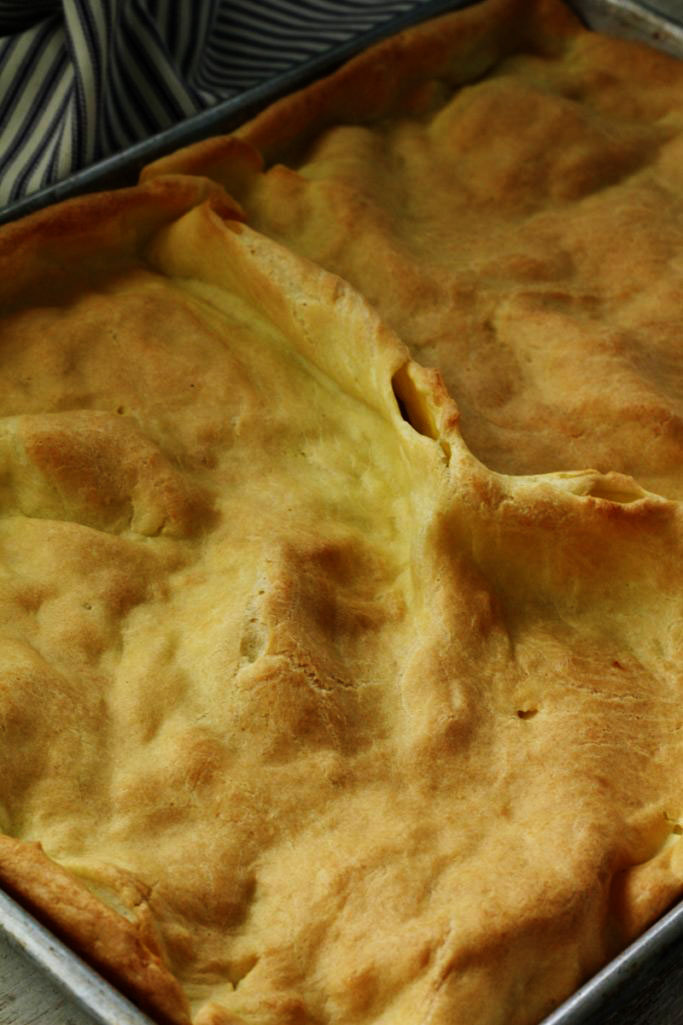 Prep Time 20 minutes

Cook Time 25 minutes

Total Time 45 minutes
Ingredients
1 cup water
1/2 cup butter
1 cup all-purpose flour
1/4 teaspoon salt
4 eggs
Topping:
2 (3.4 ounce) packages vanilla pudding
3 cups milk
1 (8 ounce) package cream cheese (softened)
1 (8 ounce) carton Whipped topping (softened)
Hershey's Syrup (chocolate)
Instructions
In a medium sized pan, place 1 cup water and bring to a boil.
Then place the butter into the boiling water and stir until it is melted.
On medium heat, add 1 cup flour and stir until it is all blended together.
Remove from the heat and add salt, and the eggs, one at a time.
Stir each egg until it is well blended.
Spray a regular sized cookie sheet, with cooking spray.
Spread the dough evenly onto the cookie sheet. (I grease my hands and press lightly with my hands).
Place into a oven @375 degrees.
Bake for 25 - 30 minutes or until it is golden brown.
Remove from the oven and press down with a turner or a spatula.
Let cool.
Topping:
Beat 8 ounce softened cream cheese.
In a separate bowl, add the milk and the packages of pudding. Stir until smooth.
Add to the cream cheese.
When it is well blended, spread evenly over the cooled crust.
Then spread the Whip topping over the pudding mixture.
Drizzle with chocolate syrup.
Refrigerate.