This Key Lime Pie Smoothie is the perfect drink for those Key Lime Pie lovers in your life. I am Amy's sister and I absolutely love Key Lime anything. I was probably more excited about this Key Lime Pie Smoothie than she was, but I did get her to try it before I remembered that it had banana in it and she is allergic to bananas.
Fortunately she tasted the banana right away and only had a little bit. I love bananas and feel fortunate that I can eat them. Anyway, thank you for letting me share this recipe with you, Amy. Hopefully, some of those Key Lime Pie lovers will love it at much as I do!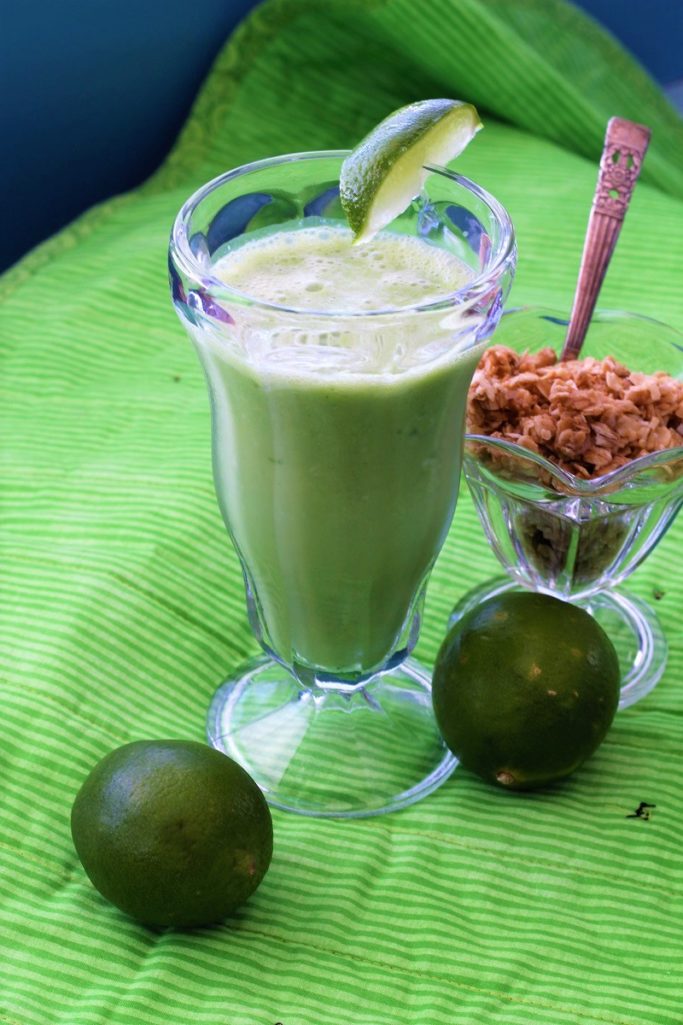 What Ingredients Do I Need For Key Lime Pie Smoothie?
Baby spinach or kale leaves
Frozen extra ripe banana
Key Lime Juice
Key Lime Greek Yogurt
Vanilla almond milk or other milk
1/2 to 1 cup ice
Whipped topping
How Do I Make Key Lime Pie Smoothie?
Combine all ingredients in a high-speed blender.
Blend until smooth.
Garnish with whipped topping and enjoy.
The Spinach and banana are nice additions to this smoothie. I always like to get some fruit and vegetables in my smoothies because I feel like that they make the smoothie a little bit more nutritious. I also really like the vanilla almond milk in this, although it is perfectly fine to use any milk product that you regularly use.
Key limes always remind me of Florida. Several years ago, I spent December and January working at the software development site of the company that I worked for, testing software in preparation for tax season.
Is a Key Lime the Same as a Lime?
Key limes are smaller and contain more seeds than the standard Persian limes.

Key limes have a thin, yellowish, leathery skin, while Persian limes have a thick, vividly green skin.

Key limes are actually known for packing much more of an acidic punch than Persian limes.
This site was in Florida, even though I was working and living in Southern California at the time. I had never been to Florida, other than a few layovers at airports, so it was fun to be able to go somewhere that was new to me.
We worked long hours, but on the weekends we really enjoyed the climate and sights that were there. My mother and aunt came and spent a few days with me while I was there working.
In addition to the regular tourist attractions, we went to some of the beautiful gardens there and enjoyed some early morning beach walks looking for shells and sand dollars. My mom was widowed at the age of 56, and had not traveled much during her life.
She had planned to travel with my dad after they retired, but life seldom turns out how we plan. My mom took the hand that she was dealt, in strife, and had such a positive attitude. She still had 5 children at home when my dad was involved in the hit and run accident that took his life.
I am so happy to have memories such as this trip that I was able to share with loved ones. This is the first time that I tasted Key Lime Pie and I was hooked immediately.
More Delicious Beverages For You:
Yield: 2
Key Lime Pie Smoothie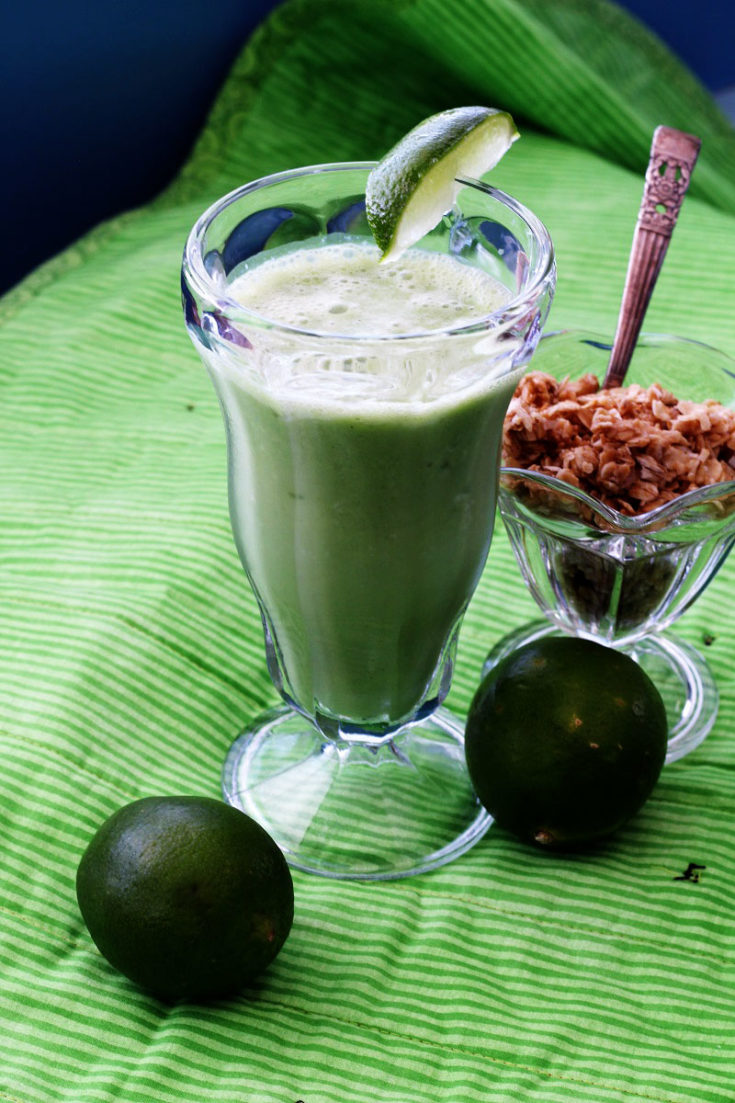 Key lime pie smoothie is a healthy way to start your day. You can add cream for the full effect or you can leave it off. Banana, spinach, and lime. Perfect.

Prep Time 5 minutes

Total Time 5 minutes
Ingredients
1 cup fresh baby spinach or kale leaves
1 frozen extra ripe banana
2 Tablespoons Key Lime Juice
1 (5.3 ounce) container Key Lime Greek Yogurt
1 cup unsweetened vanilla almond milk or other milk
1/2 to 1 cup ice
Whipped topping
Instructions
Combine all ingredients in a high-speed blender.
Blend until smooth.
Garnish with whipped topping and enjoy.
Nutrition Information
Yield
2
Serving Size
1
Amount Per Serving Calories 230Total Fat 5gSaturated Fat 3gTrans Fat 0gUnsaturated Fat 2gCholesterol 13mgSodium 119mgCarbohydrates 36gFiber 4gSugar 18gProtein 13g