Green breakfast smoothie is one awesome way to start your day. It is loaded with real food which is good for you! I have been trying to eat a little better since I know that spring is here.
Now that I am older, I have found out that I can no longer just eat whatever I want and get away with it. All those Cadbury eggs are starting to catch up to me. So I am trying to be just a little pickier than I use to be.
Plus, I don't know what is going on with my bones, but when a storm is coming they tell me!! Oh if I could have the body of a 20 or 30 year old again, with my knowledge of what is really important in life, I am pretty sure that I could for sure conquer the world. Now if I could just help my 18 year old figure that out. 🙂 He probably listens just like I use to.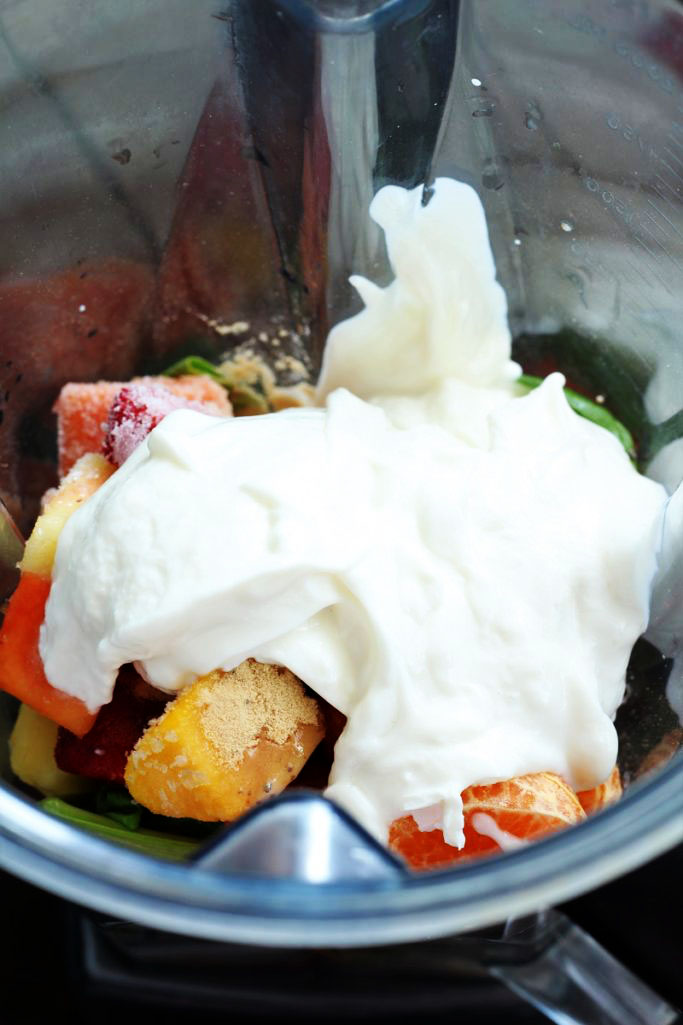 And so, if we can eat real food most of the time and enjoy a treat now and then, I am pretty sure that we will be a lot better off. A little spinach, some frozen fruit and an orange, I just used a little cutie because that is what I had.
Blend then until they are all mixed together and enjoy. I just love a good smoothie in the morning. My husband likes it thin and runny and I like it thick and creamy. So most of the time, we do not share our smoothies. I blend mine and then he adds stuff to the blender to make his just like he likes it.
Also, I can't eat bananas  and so he usually adds one after I pour a glass of smoothie out for me. Once in awhile I can get my son to drink a smoothie, but most of the time he tells me "no thanks". Also, I get some Collagen powder off of Amazon and add it to my smoothies because it is suppose to be so healthy for us. What do you like to add to your smoothies?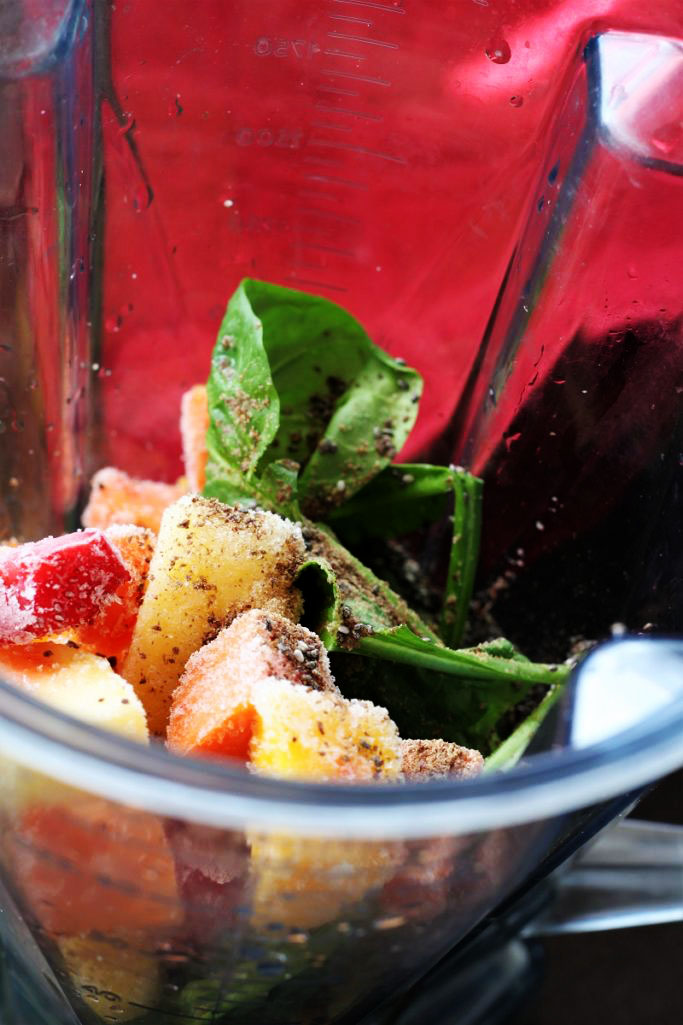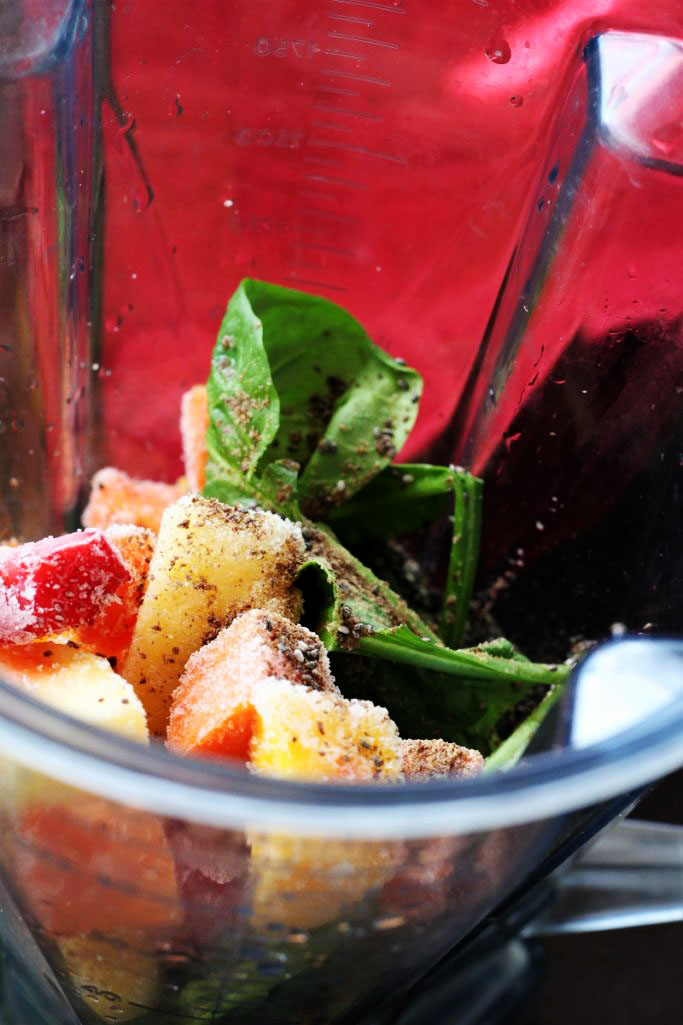 That is one of the joys of smoothies, you can not go too wrong with most of the fruits and greens that you put in them. One time I added lemon juice and almond milk and I am pretty sure that I won't be doing that again.
This would be a great way to start out your Easter morning. That way you can have more candy; first, because you won't be too full and second, because there aren't too many calories in a green breakfast smoothie, right? Enjoy!!!


Yield: 2 1/2 cups
Green Breakfast Smoothie
Prep Time 5 minutes

Total Time 5 minutes
Ingredients
1 cup spinach
1 1/2 cups mixed frozen fruit
1/4 cup raspberries
1 cutie orange, peeled
1 Tablespoon chia seeds
1/2 cup yogurt (plain or vanilla)
1 cup cold water or almond milk, or enough to make it smooth
1 scoop collagen powder
Instructions
In a heavy duty blender, add spinach, frozen fruit, raspberries, orange, chia seeds, yogurt and liquid, and then blend.
When the smoothie is almost mixed, turn off the blender and add the collagen powder.
Makes about 2 1/2 cups.
Enjoy.