Healthy dole whips are a great way to start the day. I love the taste of this healthy drink; it seems almost like you are breaking the rules. Such a delicious breakfast, or if you are just needing a pick me up in the afternoon, healthy dole whips are what you are looking for.
You could use any kind of milk, I just like the flavor of the pineapple and the coconut milk together. Then, I topped it off with a squirt of Coconut Reddi-Wip flavor, and for a splash of color, I added a maraschino cherry!
You have got to try healthy dole whips, and the great thing about them is that your kids will think that you are spoiling them. They won't even know that you are really giving them something that is good for them. Healthy dole whips could be for any special occasion.
I bought a little hand held devise that cores the pineapple and cuts it all at the same time. I bought it at the grocery store, and it is one of the best tools that I have bought in a long time. It sure helps me so that I do not waste my pineapples when I buy them.
It use to be that when I would buy a pineapple, I would never cut it. Why; I think that it was because they are so juicy and a little messy. Now all the mess ends up in the bottom of the pineapple. I cut off the top and put my little fruit corer slicer cutting kitchen tool in the middle of the pineapple and in about 3 minutes my pineapple is cut, peeled and sliced.
My tool is plastic, but I have seen them on amazon for fairly inexpensive. If you want to eat a little healthier, then I recommend getting one as it sure makes cutting a pineapple a lot easier. I am pretty sure that you will be glad that you bought one, if you do.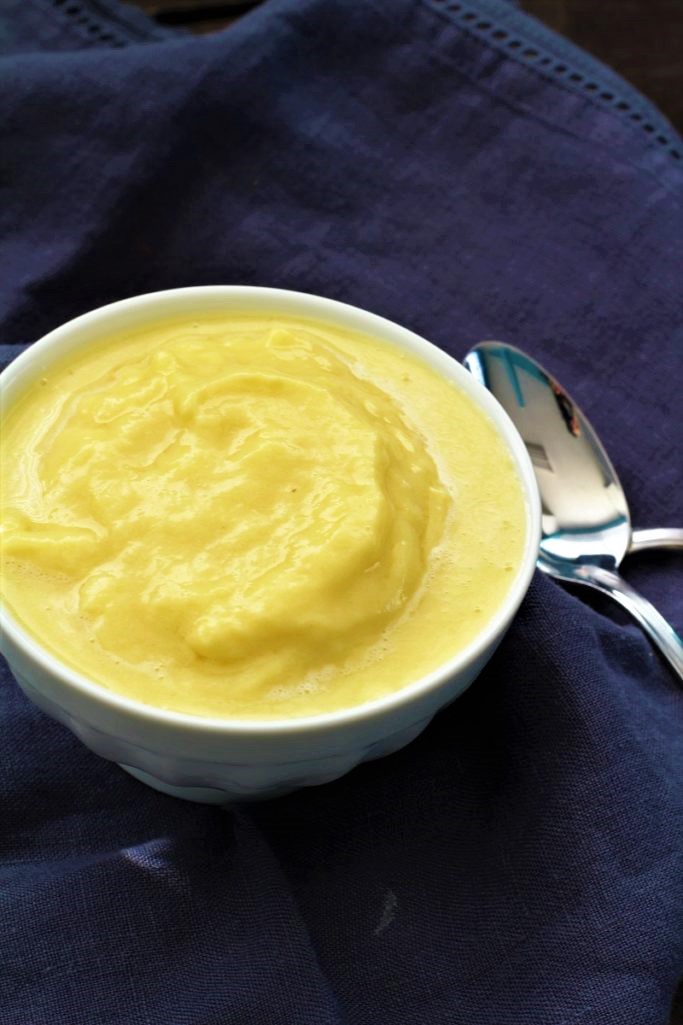 So, my friend invited me to go to the play the other night. I thought to myself, sure I love plays. The thing about me is that I always like to find movies and plays that are feel good, and that have singing and dancing. So she said the name of the play is "Wait Until Dark".
I decided to look it up on You Tube. Well, I watched about 5 minutes and quickly turned it off. Let me tell you, I thought that it was pretty scary for being filmed in 1967. Some of us were pretty young back them and some of you weren't even born.
The play turned out pretty good, but let me tell you, you should not hold hands with my husband because I thought he was going to break my hand. After about the tenth time of him squeezing my hand, I finely said "Uncle", and no more holding hands for the rest of the show.
There was one part where they jumped out and I must have been thinking that my husband was going to break my hand, because I didn't even jump. Now that isn't like me, usually, I jump and scream. I did pretty well if I do say so myself.
Well maybe I can watch the real show with Audrey Hepburn on Halloween. That is about as scary as I like!!! I do not like the scary parts of Halloween; I have been scared a few times, and that is not my idea of fun. I like the cute little pumpkins and ghosts.
So for Halloween morning, make your family healthy dole whips, that way, they will have some healthy food in the morning and you will feel good about what they are having for breakfast.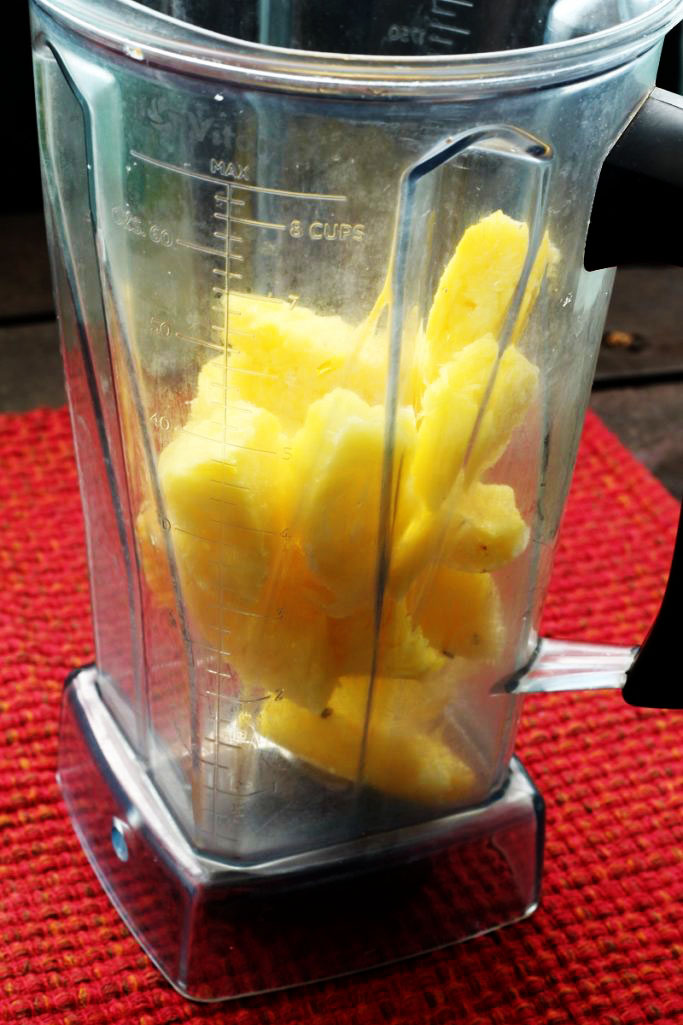 Tips and Tricks:
1- If you do not have a fresh pineapple, you can buy some frozen pineapple in the frozen foods section at the store.
2- I use about 1 1/2 – 2 cups frozen pineapple.
3- Eat immediately, as it does melt quickly.
4- Store any leftovers in the freezer.


Yield: 2 cups
Healthy Dole Whip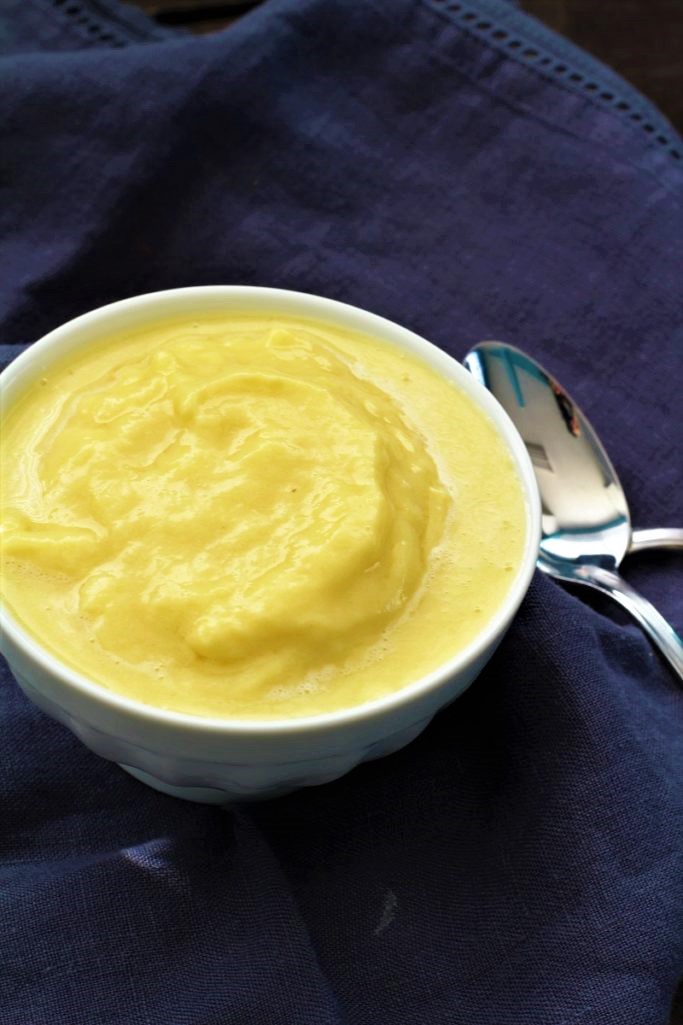 Ingredients
1 fresh pineapple
1 - 1 1/2 cups almond or coconut milk
Instructions
Core and peel the pineapple.
Cut into 1" slices and cut each slice into fourths.
Place the pineapple pieces into a freezer bag or bowl.
Put into the freezer until frozen, I usually freeze mine for about 24 hours.
Place the frozen pineapple into a heavy duty blender.
Add milk, starting with one cup.
Add more milk if needed to make the Dole whip the right consistency.
Dump into a bowl or a glass.
Garnish with Reddi-Wip and maraschino cherry if desired.
Eat immediately.