Healthier no bake chocolate cookies are the perfect snack if you are trying to eat healthier. Sometimes you just need a little something. I love the taste that the coconut sugar gives this, along with the coconut milk and organic coconut.
These healthier no bake chocolate cookies are definitely not as sweet as the regular no bake cookie and that is what I love about them. My husband thoroughly enjoyed them, as did I.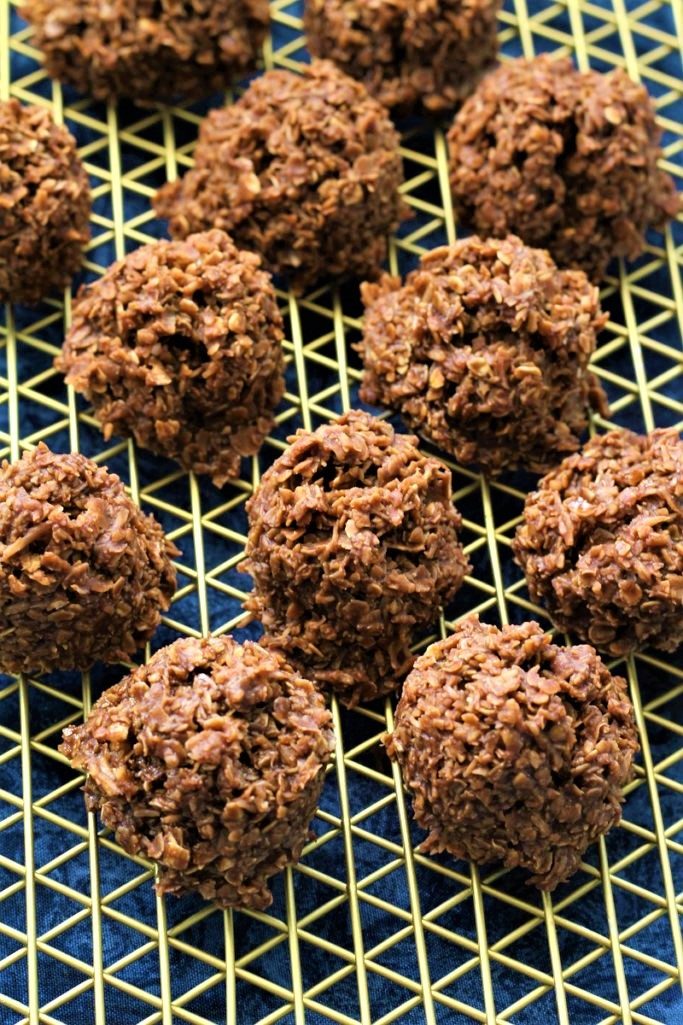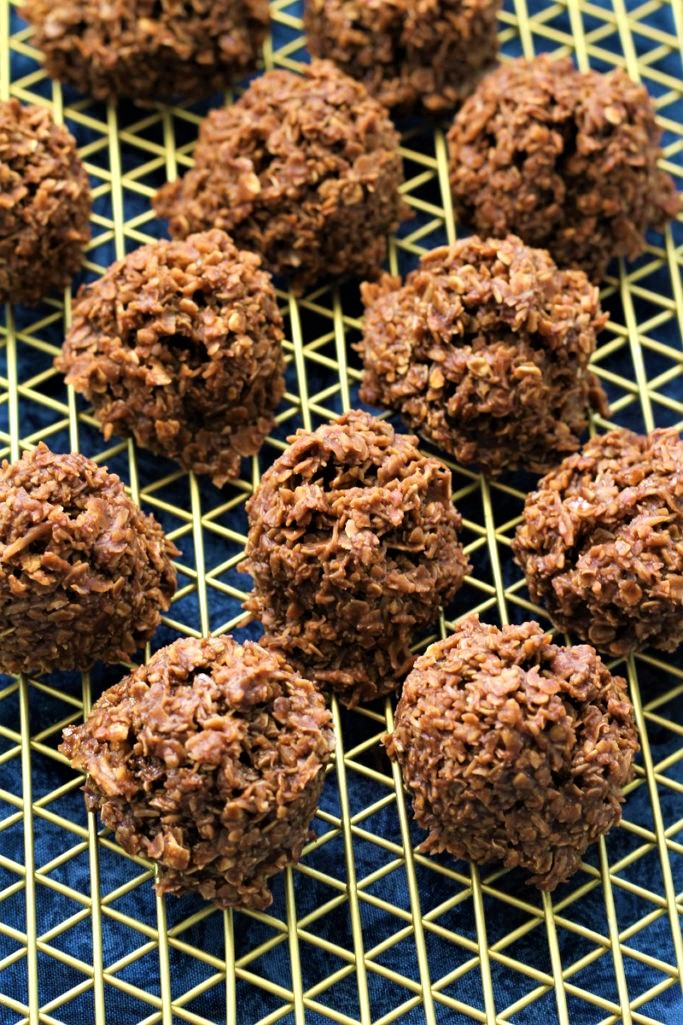 I told my granddaughter "if you take a bite of one, you need to eat the whole thing"! I was tasting a little piece of one that had dropped off the side of one and my granddaughter told me, "grandma if you take a taste of one you need to eat the whole thing". Ha ha!
I laughed and said, I can't eat another one until I get a picture. My grandson asked me if I forgot the sugar and then he decided that he really liked them and that they were sweet enough.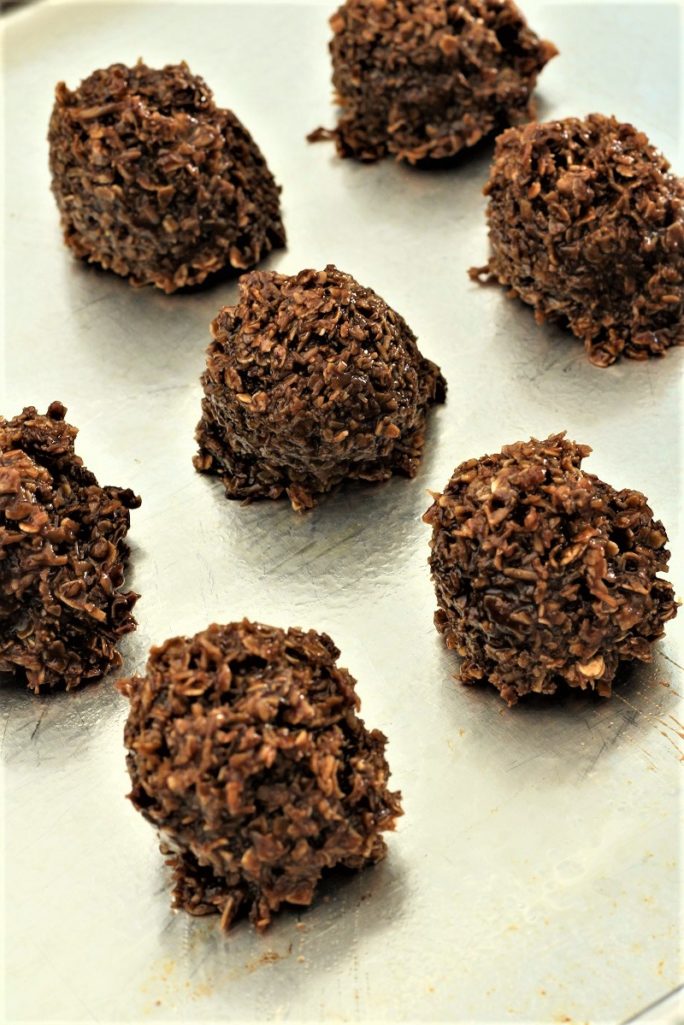 My son-in-law makes no bakes all the time and he is the one that I must ask how he likes these healthier no bake chocolate cookies? However, I don't know because I can't get him to eat his broccoli very well!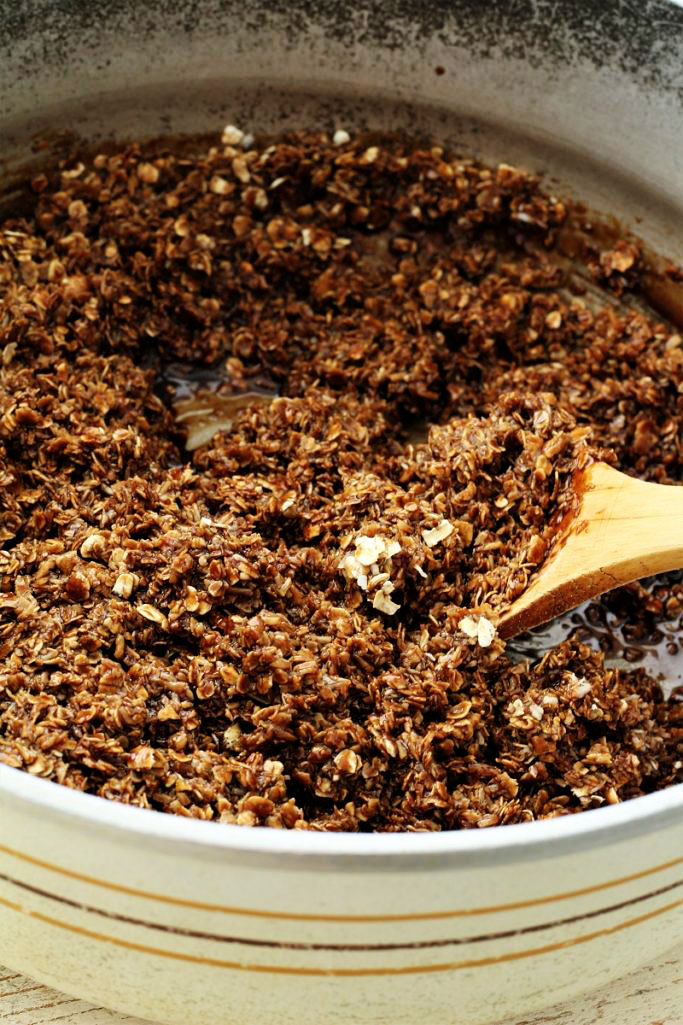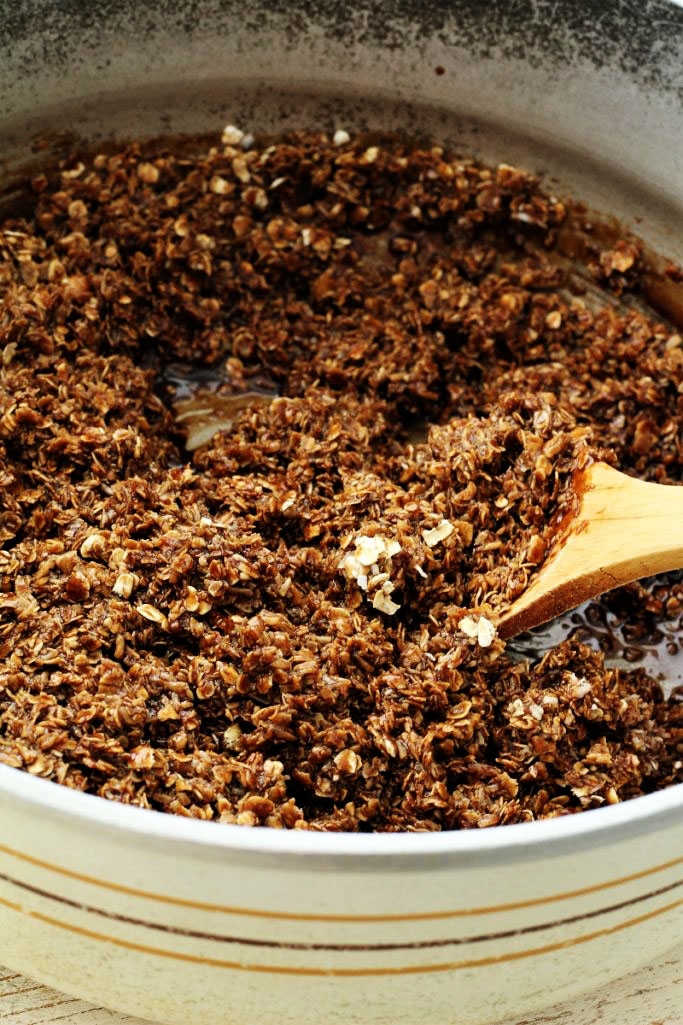 The picture below has coconut sugar in it and so you can see that it is a darker color. I want you to know that I will for sure be making these healthier no bake chocolate cookies again. It is always fun to figure out a recipe that tastes great and is better for you than regular sugar.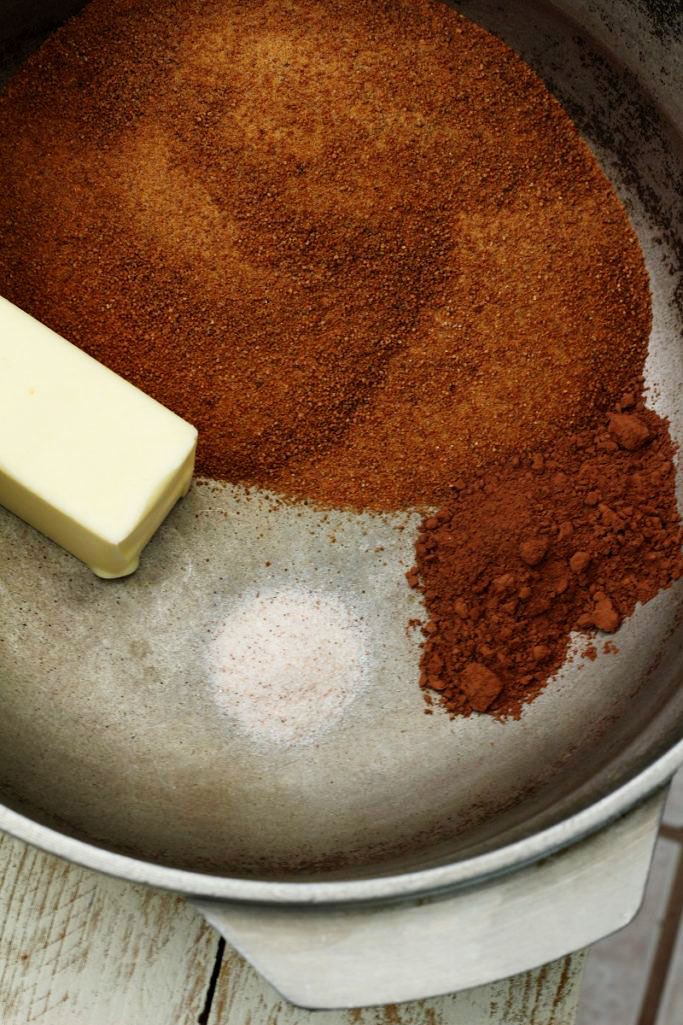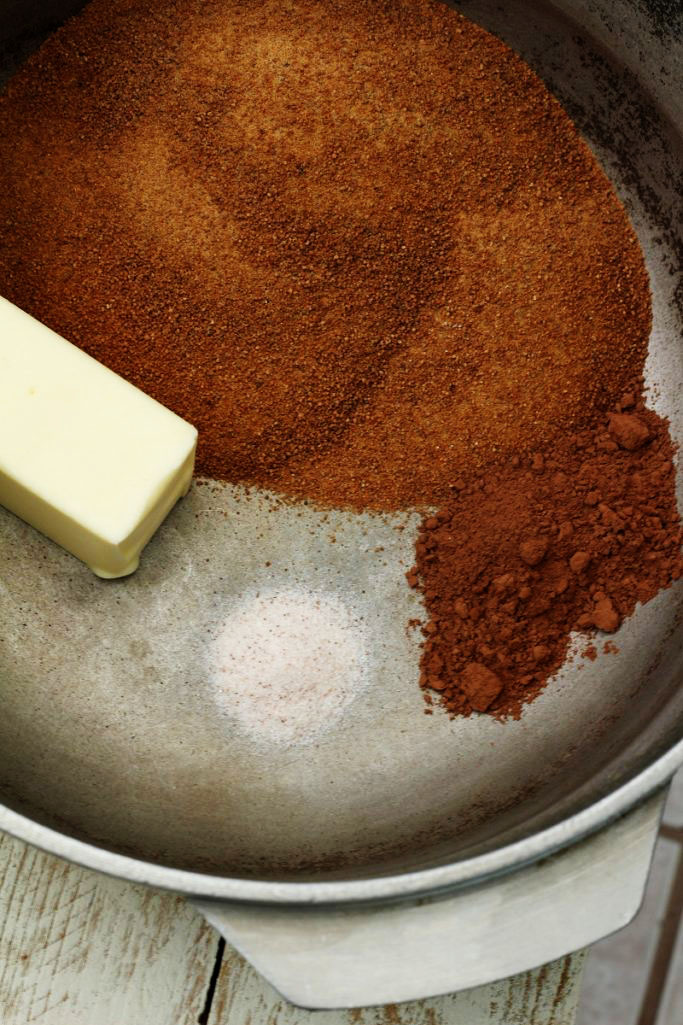 I hope that your Mother's Day was wonderful. Sometimes I know that women feel bad or guilty, in fact they don't even like Mother's Day. Sometimes I feel the same way, but sometimes you just have to tell yourself that you are doing the best that you know how.
We do not do ourselves any favors by comparing ourselves to others. We do not have the same genes or the same parents some of the time and sometimes when we have the same parents, our kids can turn out so differently. I heard something that I really liked today. It went like this.
A man had a son, and the son got into an car accident and almost died. The man saw one of his friends and was telling the friend what had happened when the friend said "oh do you know what happened to me"? The man went away feeling like the friend didn't even care that his son had almost died.
A month later he was telling a different friend and this friend asked "what did you do when you saw him for the first time after the accident and how did you feel"? The man said that he couldn't believe the difference in the way he felt. He was on cloud nine that the friend had truly cared about him and how he felt.
I know that sometimes I am in another world when people are talking to me. This was a great reminder to care about others and to really listen and just ask them "how did, or are you feeling"?  Have a wonderful day!


Yield: 24
Healthier No Bake Chocolate Cookies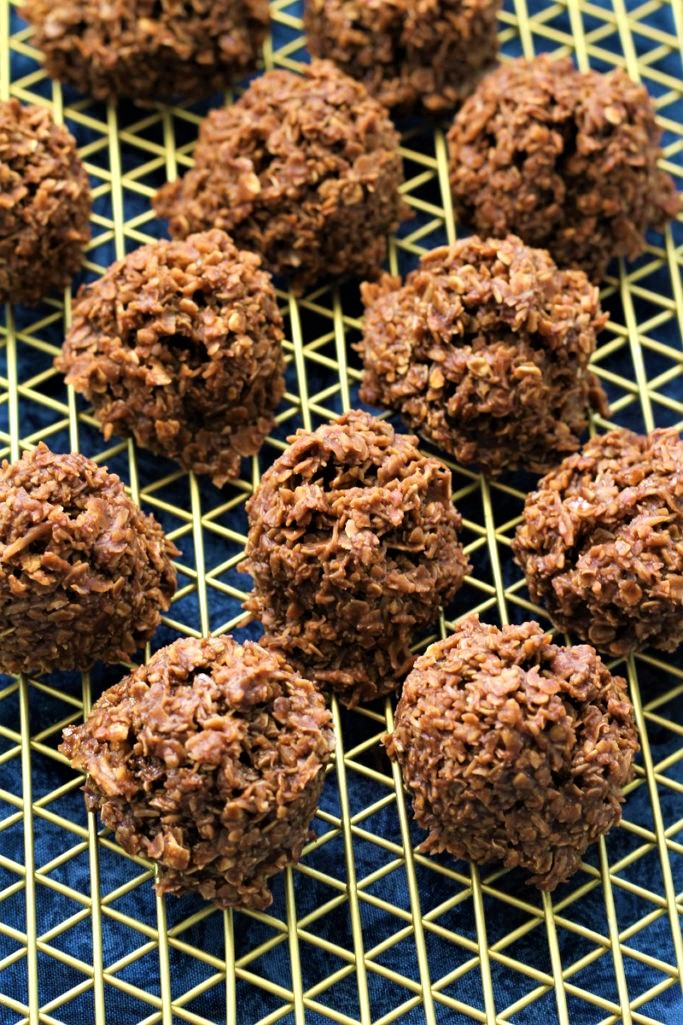 Prep Time 5 minutes

Cook Time 2 minutes

Total Time 7 minutes
Ingredients
2 cups coconut sugar*
1/2 cup coconut milk*
1/2 cup butter
3 Tablespoons cocoa powder
1/2 teaspoon salt, (I use real salt)
3 cups quick-cooking rolled oats
1 teaspoon vanilla
1 cup organic coconut
1/2 cups nuts, (optional)
Instructions
Place the sugar, milk, butter, cocoa, and salt in a large saucepan and bring to a boil. Boil for about 1 1/2 minutes.
Remove the pan from the heat and add the rolled oats, vanilla, coconut, and nuts. Stir until completely mixed together.
Spray a cookie sheet or use a piece of wax paper, and then with a cookie scoop or two spoons, make 2" cookie balls.
Allow to cool and enjoy.
Store in an airtight container.
* You can use regular sugar and regular milk if you like.