French silk pie is to die for! This pie is so much better than the pies that you get at the store. You are going to love it!! It is a little work, but worth ever calorie. The creamy chocolate is mmm, so good, rich and silky, in the decadent chocolate crust and topped with smooth whipped cream. You will only need one piece, but you might have to share it fast so that you aren't temped to have another. I'm pretty sure that finding someone to share this french silk pie with you is not going to be a problem!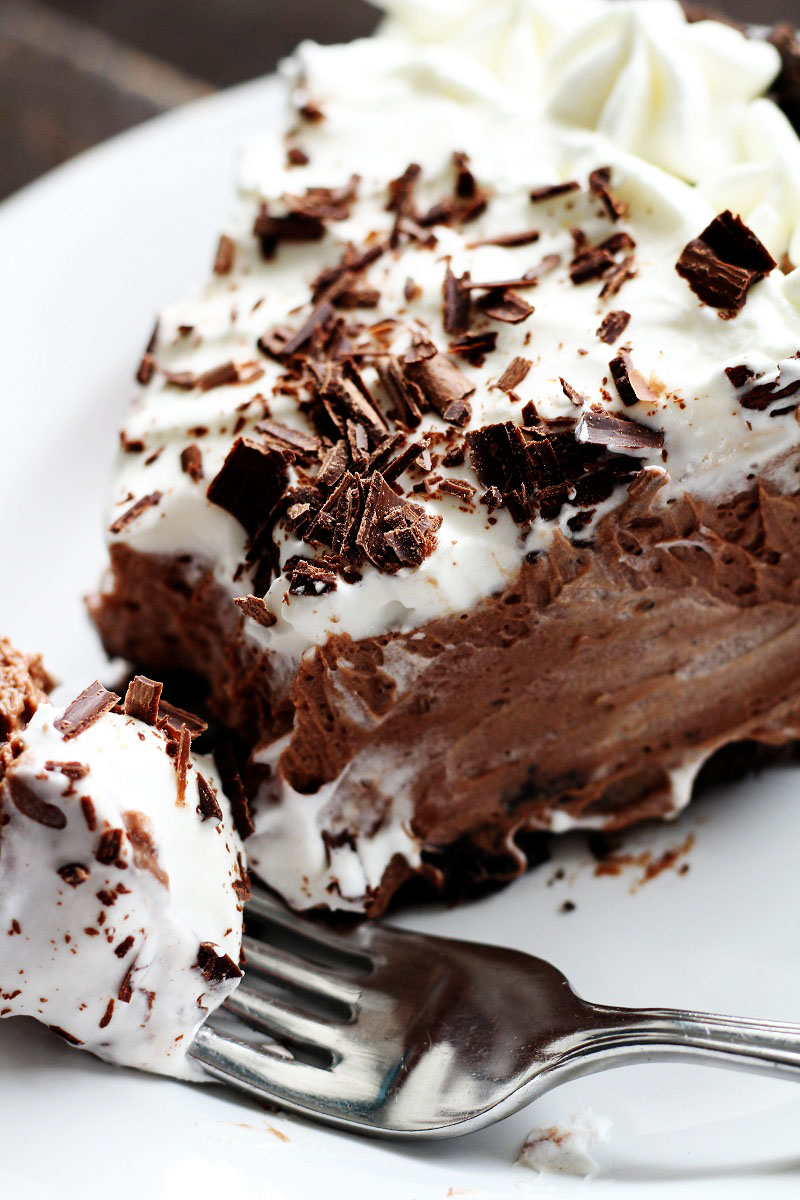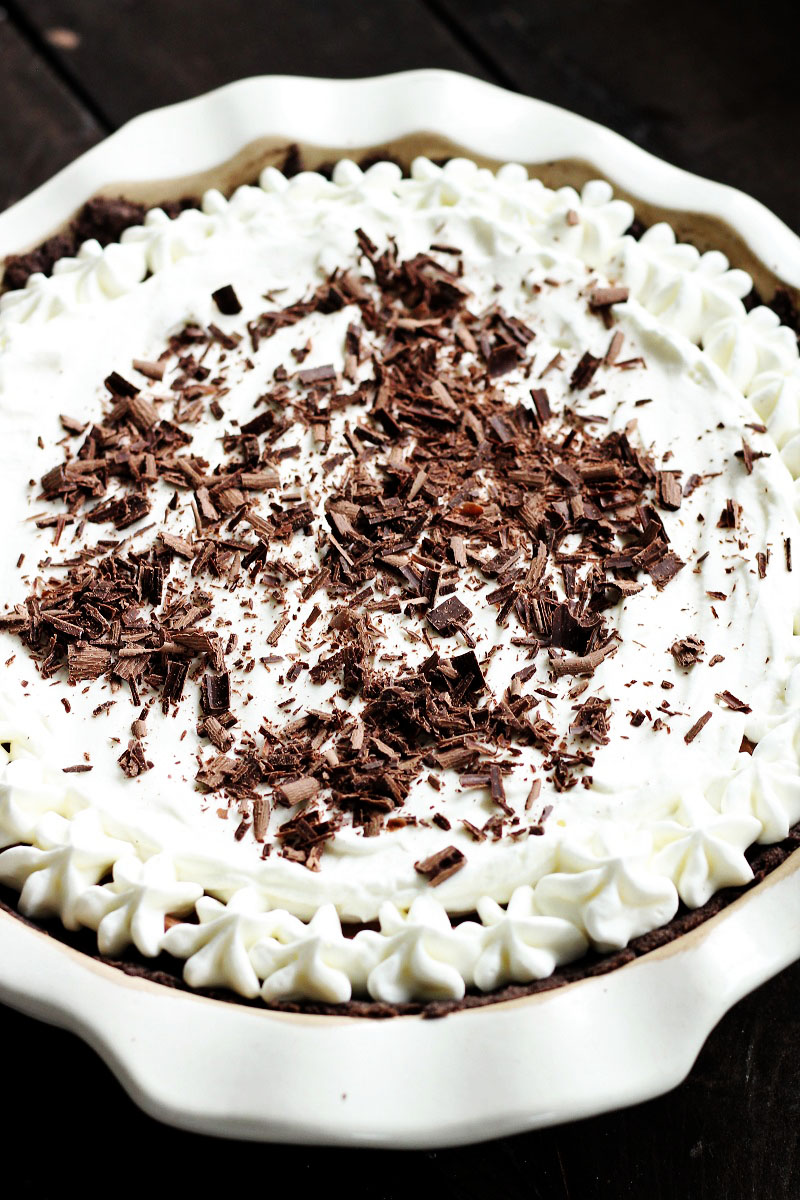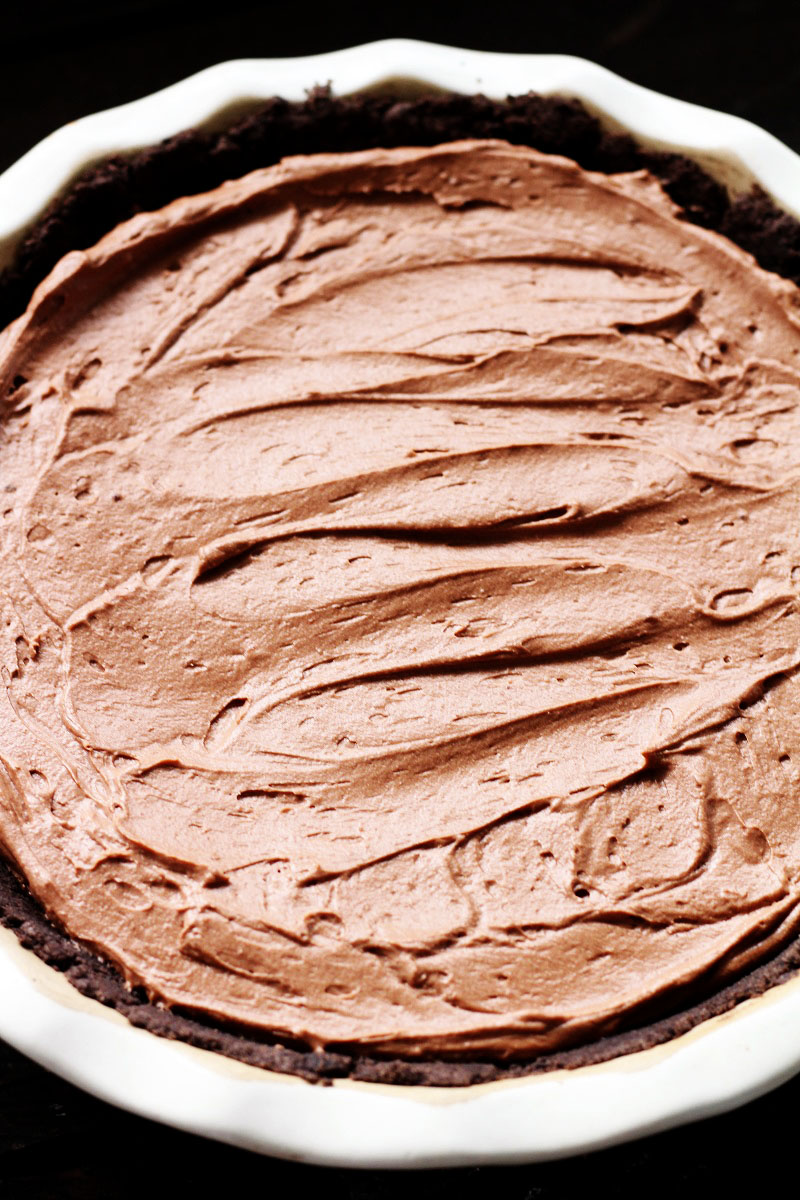 French Silk Pie
Prep time:
Cook time:
Total time:
Ingredients
3 eggs
1 Tablespoon water
⅔ cup sugar
4 ounces bittersweet chocolate, melted
½ cup butter, at room temperature
1 cup whipping cream
3 Tablespoons powdered sugar
½ teaspoon vanilla
1 (9") chocolate pie crust
Garnish:
1 cup whipping cream (whipped with 3 Tablespoons powdered sugar and ½ teaspoon vanilla added)
chocolate slivers
Instructions
Place the eggs, sugar, and 1 Tablespoon of water in the top of a double broiler.
Mix for 3 - 5 minutes until the eggs are a light yellow in color.
Place the top broiler pan over the bottom broiler pan that has water in it.
Cook for 6 - 8 minutes or until the mixture is nice and thick, stirring the whole time.
Remove from the heat and add the chocolate.
Set top broiler pan back into the bottom broiler pan and cook for 2 more minutes stirring constantly.
Cool in the refrigerator until it is completely cooled.
Then add butter and beat until nice and smooth.
Whip the 1 cup of cream, when stiff peeks form, add the 3 tablespoons of powdered sugar and vanilla.
Add to the chocolate mixture.
Stir it all together and place into the pie crust.
Garnish
Whip the other cup of cream and add powdered sugar and vanilla. (or you could make all the cream at the same time and save half for garnishing).
Using a potato peeler shave slivers off of a chocolate bar for the garnish.