Easy microwave granola bars are the best. They can be whipped up and ready to eat in about 35 minutes. I had a friend tell me the other day that she is allergic to rice. To tell you the truth, I have never heard of anyone that has been allergic to rice and so I told her that I would give her this easy microwave granola bars recipe so that she could make her own granola bars. I know that there are also a lot of people allergic to gluten, and so if you make sure that your oats are gluten free you could also use this recipe as gluten free.
I also made this recipe so that my family could have some snacks to put into their lunches. When it comes around to 10:30, it is time for a snack, and these easy microwave granola bars are the perfect snack. Add M & M's because they are just plain fun in most cookies, bars and granola mixes. They add a little color and they add just enough chocolate that you can really enjoy these granola bars.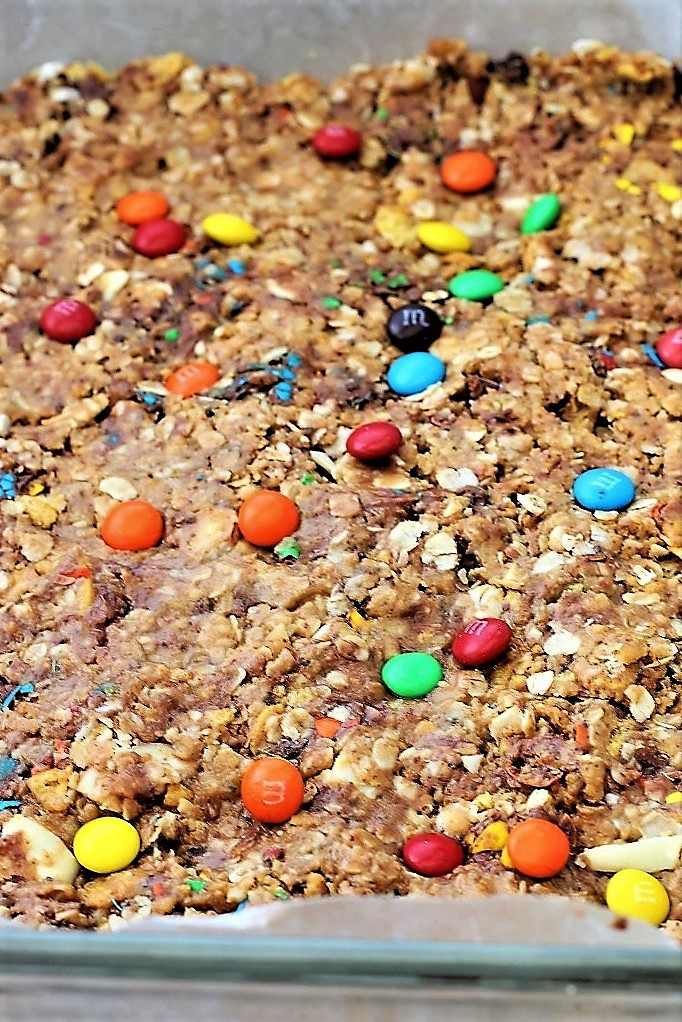 The other day was my son-in-law's birthday and we went to the park. I watched my cute little granddaughter playing with her cousin in the water fountain; they were having a great time! Pretty soon my granddaughter was wet from head to toe and she could have cared less.
I thought, isn't it funny how we adults are so worried about how our hair and make up looks. Maybe we need to get in the water fountain and just have a great time playing in the water. And who really cares if we are wet from head to toe. Maybe we all wouldn't be so stressed if we played just a little bit more and worried a little bit less about what everyone else was thinking or wasn't thinking.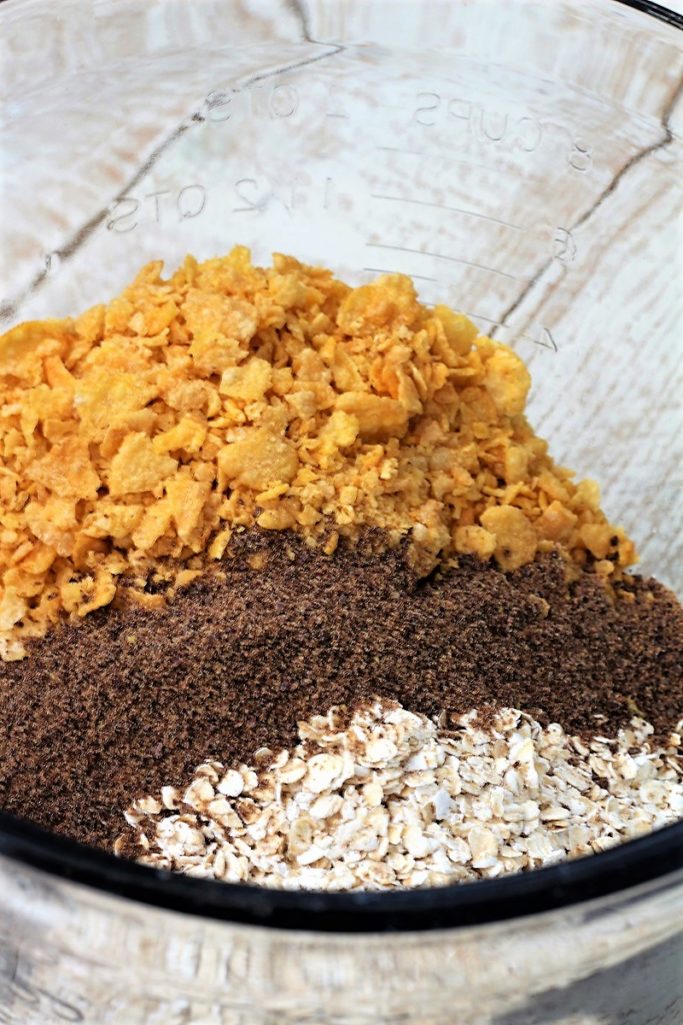 Anyway, I hope that you try these easy microwave granola bars and that you enjoy them. The peanut butter does melt the m & m's, but they taste fantastic even if they aren't the most beautiful thing, ever. Maybe they could be called interesting looking granola bars that are yummy to eat! I hope that you enjoy them as much as we do. Enjoy!


Yield: 9 bars
Easy Microwave Granola Bars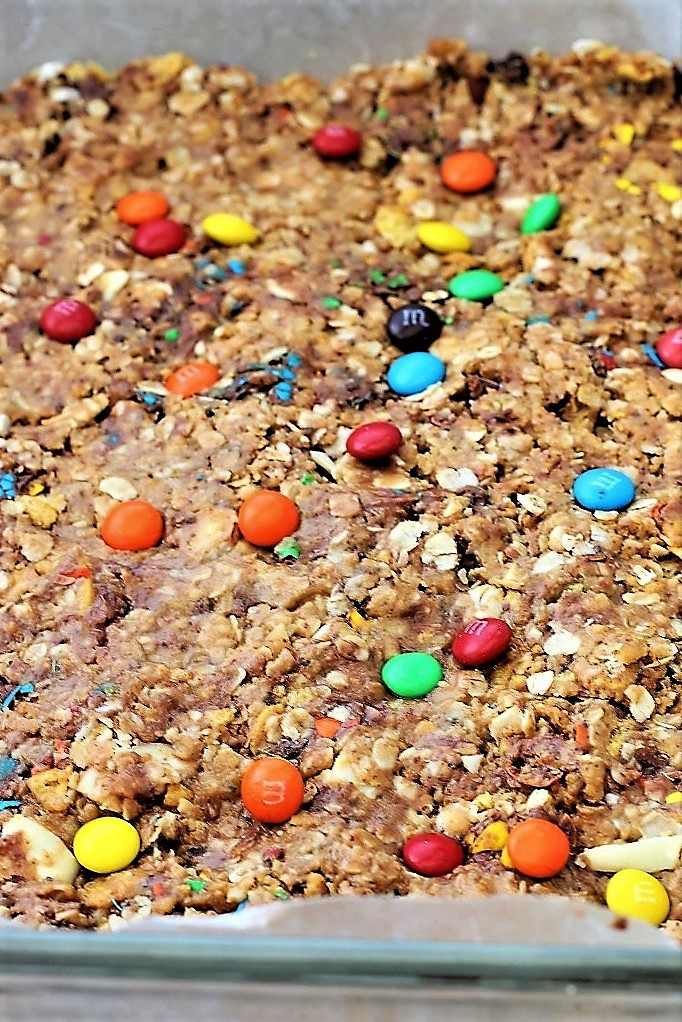 Prep Time 5 minutes

Cook Time 2 minutes

Total Time 7 minutes
Ingredients
1 3/4 cup quick oats
1/4 cup flax seed
1 1/2 cups cornflakes (crushed)
1/2 cup honey
1 cup creamy peanut butter
1/4 cup brown sugar
1/2 tsp vanilla
mini M & M's
Instructions
Line a 9" X 9" baking pan with parchment paper; I cut a slit down each corner so that it will lay flat against the pan. Leave the parchment paper a little taller that the pan, as this makes it easier to lift out when the granola bars are done.
In a large mixing bowl, combine the oats, flax seeds, and crushed cornflakes,
In another bowl which is microwave safe, combine the honey, peanut butter, and brown sugar.
Place in the microwave for 1 minute on power level 6.
Take out and stir.
Place in the microwave for 1 more minute and then remove and stir until well combined.
Add the vanilla, mix well and coat the cereal mixture.
If you like, you can add M & M's at this point.
When well blended, pat into your baking pan. Make them nice and even.
Let cool completely, leave on the counter or refrigerate until cool.
Lift the parchment paper out and cut into bars.
Store in an airtight container so they don't dry out.