Easy ham and cheese pasta is such a delicious, easy meal! So if you are looking for an easy recipe for your son or daughter to practice on, this is it. Also I think that you will love making easy ham and cheese pasta because it can come together in less than 10 minutes.
It does make a lot, so if you are having a college student make it or a newly wed couple, they might want to half the recipe. I have never frozen left overs, but it just might work. Also if you like smaller noodles, go ahead and use them.
We just love the rigatoni and how it all tastes together. I know that I just did a ham recipe, but I had a larger ham in the freezer and so I decided that I would go ahead and use it up. I made healthy egg muffins, and then I made potato and ham soup.
Then I went ahead and made this easy ham and cheese pasta. I made it for my daughter who just had a baby because I know how much her family loves ham and pasta. However, when I made it for her, I used canned Alfredo.
And I must admit when I made it for my family at home, I made the gluten free Alfredo. I love making my own Alfredo because I just love the way it tastes. It was a treat. Then I took my husband out to eat for his birthday.
I think that I liked having easy ham and cheese pasta better. 🙂  That is okay, now I can have leftovers today, if there is any left. My son had it for lunch and for dinner. I was happy to have so many options for the ham.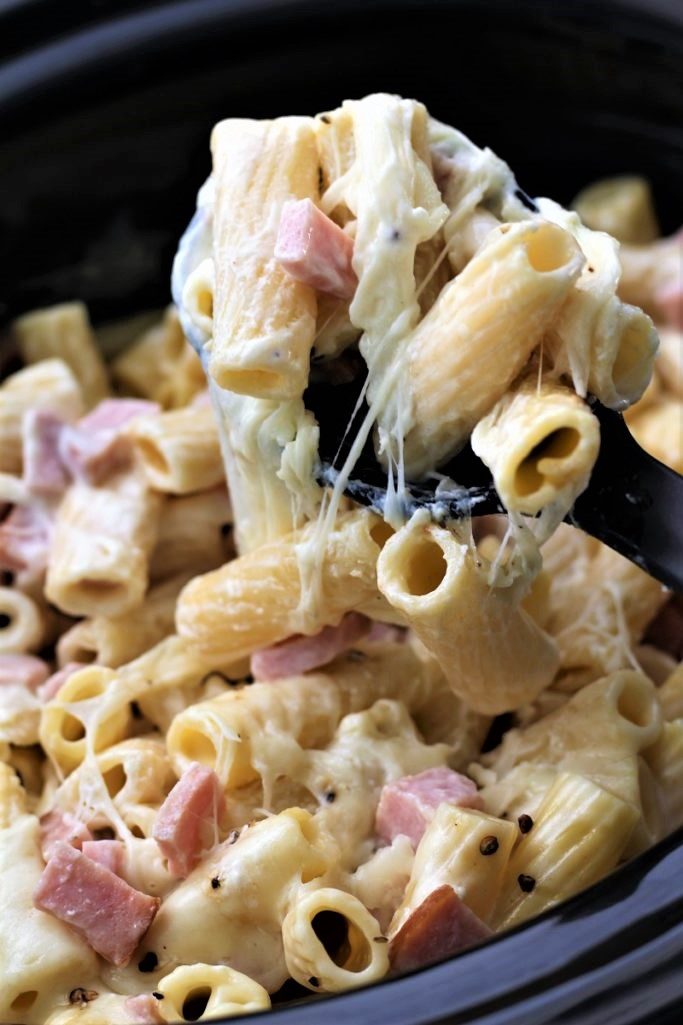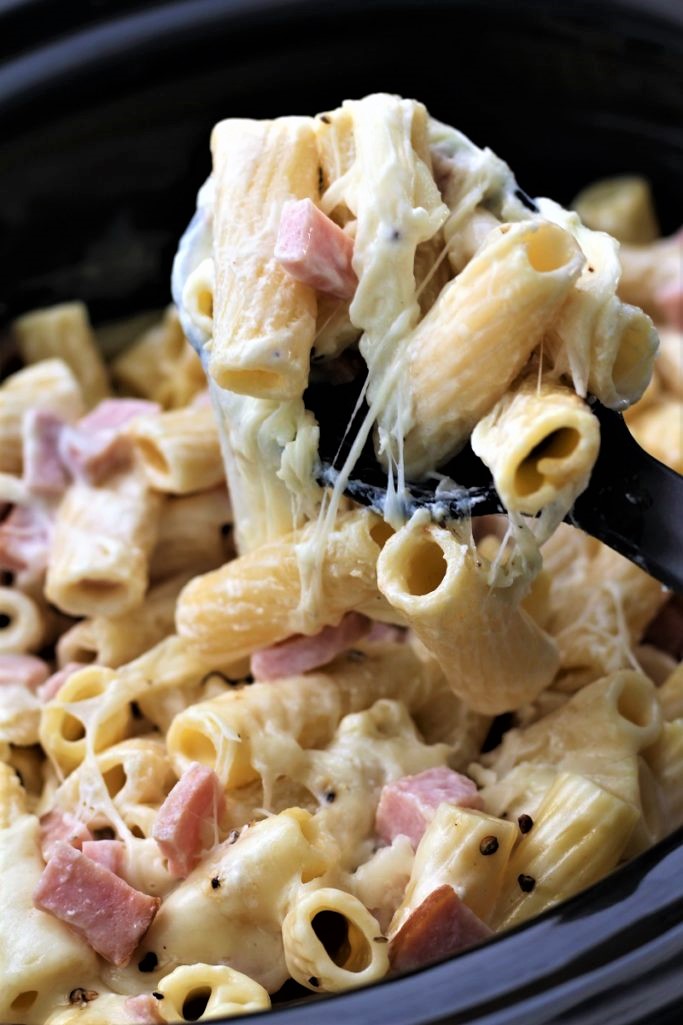 And if you have it, why not use it. One other thing that I did, was cube some of the ham and then I put it in the freezer, so in a week or two I will make the healthy egg muffins for breakfast again. Wow, that was a lot of ideas for such an awesome ham.
Also, I just added the broccoli at the very end. I decided that I wanted a little color to this dish and so I steamed some broccoli florets in the micro wave and then I placed them on top. I did stir them in a little later, but you can decide if you want to add the broccoli or not.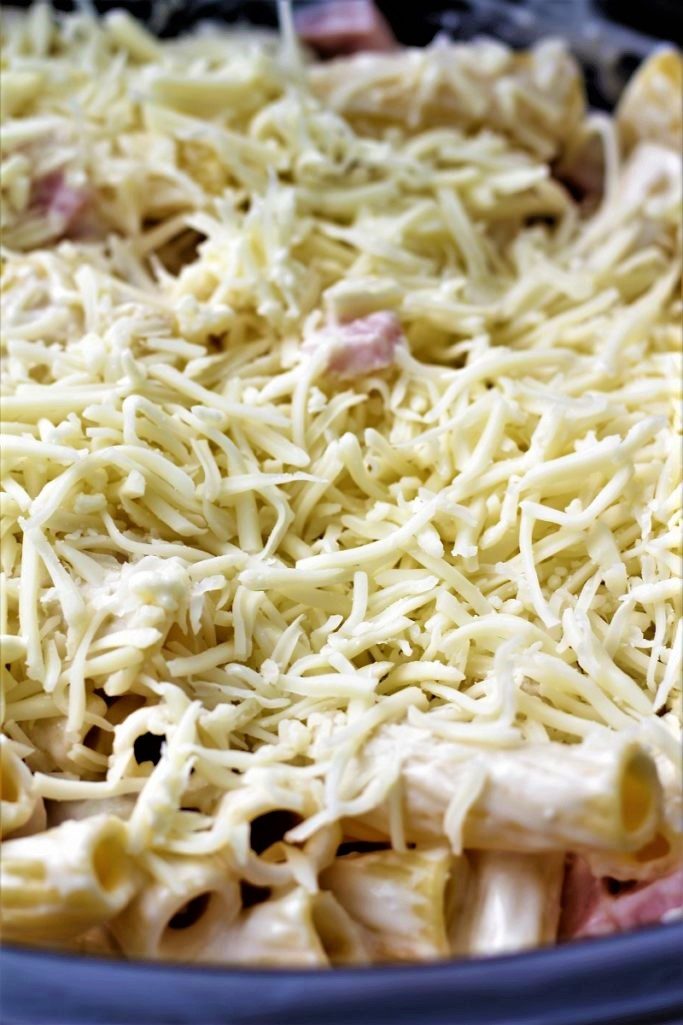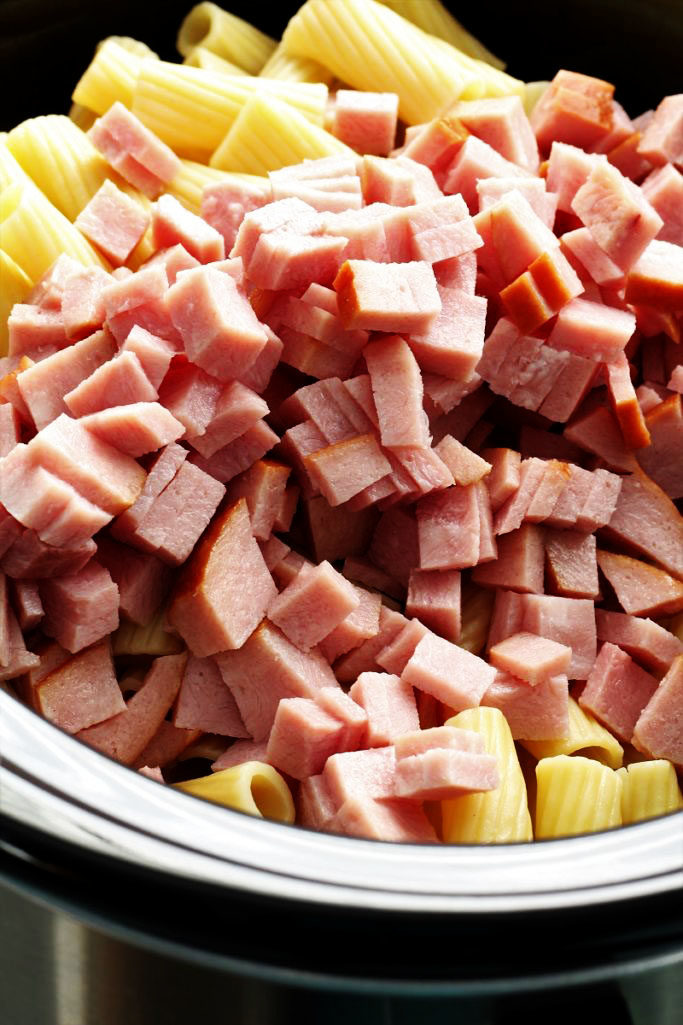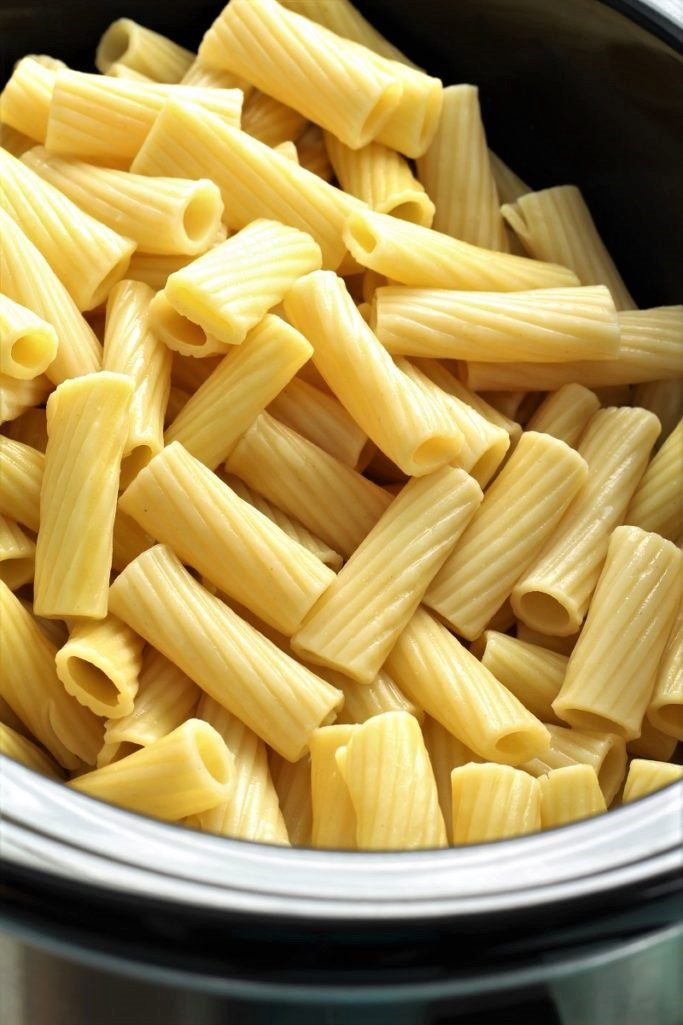 Tips and trick:
1- You may want to use gluten free noodles and the gluten free recipe for Alfredo.
2- It would be delicious if you used asparagus as well.
3- If you do not have ham, substitute chicken.


Yield: 8 people
Easy Ham and Cheese Pasta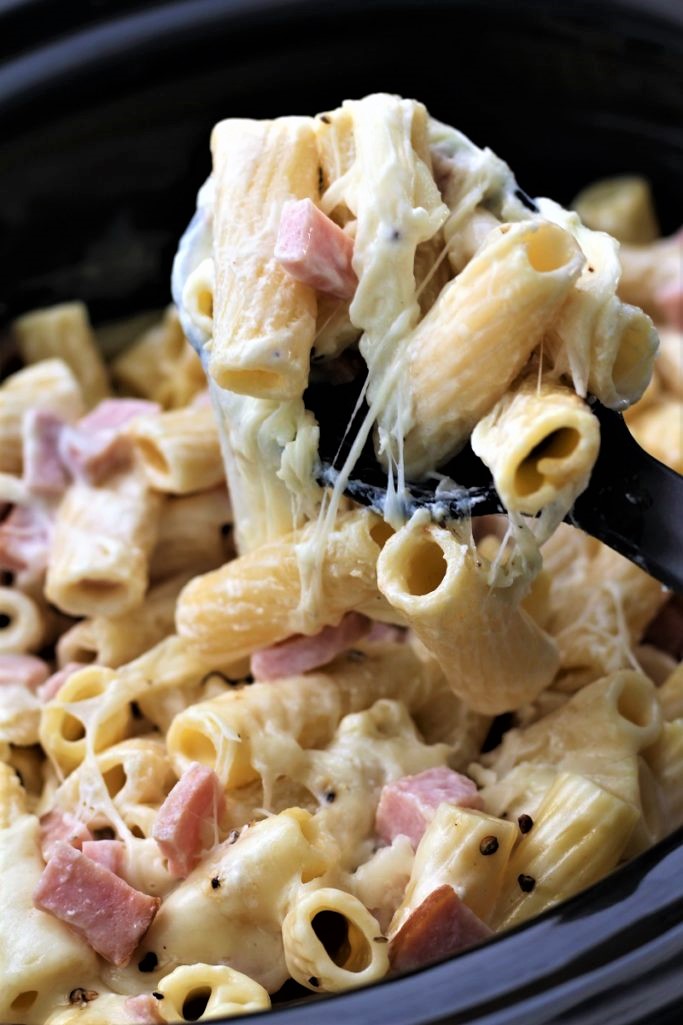 Prep Time 10 minutes

Cook Time 2 hours

Total Time 2 hours 10 minutes
Ingredients
1 (16 ounce) box rigatoni pasta, cooked according to package directions
2 cups diced, cubed ham
2 cups of half-and-half
1 (16 ounce) jar Alfredo sauce or gluten free version (instructions shown below)
2 cups shredded mozzarella cheese
1 cup cooked broccoli flowerettes (optional)
Gluten Free Alfredo Sauce: (instead of jar of Alfredo sauce)
8 ounces of cream cheese
3/4 cup grated parmesan cheese
1/2 cup butter
1/2 cup milk (may need a little more)
Instructions
Cook the pasta according to package directions.
Cube ham, or use any ham you like.
Place the pasta, ham, Alfredo sauce, half-and-half and cheese in the crock pot.
Add the broccoli about 30 minutes before serving.
If you are using the gluten free Alfredo sauce add it the same time as the jar of sauce.
Cook on low for 2 - 3 hours.