Easy cheeseburger pasta is cheesy and delicious. It is one of our family favorites. It is one of my favorites because it works up so fast; my family's because they just love the way it tastes. It comes together in about 30 minutes.
Cook your pasta, and cook your hamburger, and that is about the hardest part of this recipe! Also, sometimes we like to add some dill pickles to the top. It just seems to finish off the easy cheeseburger pasta.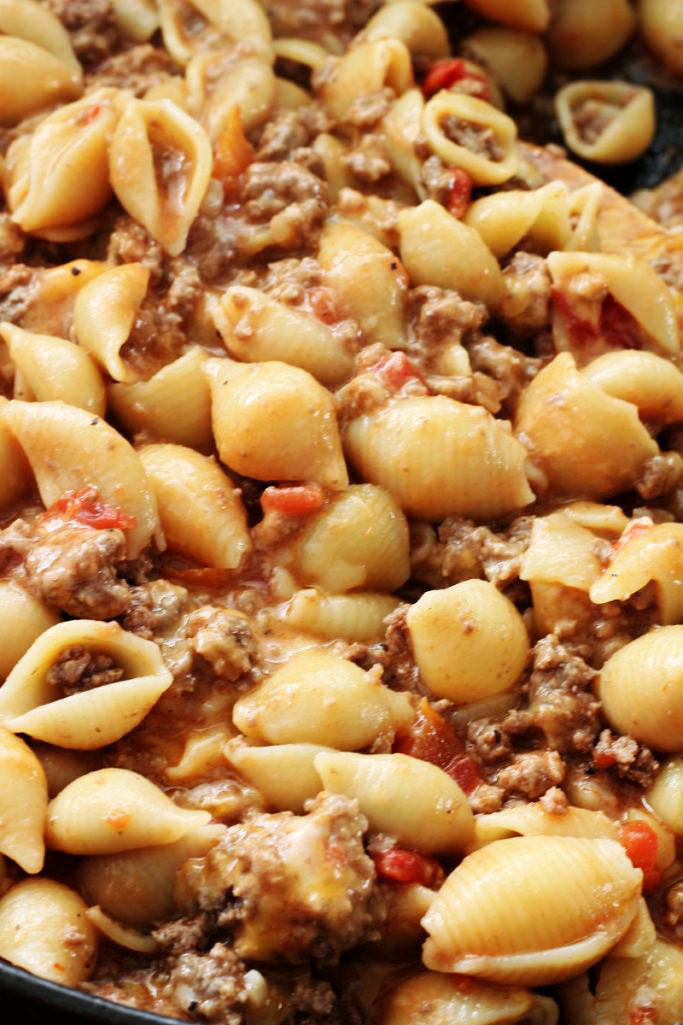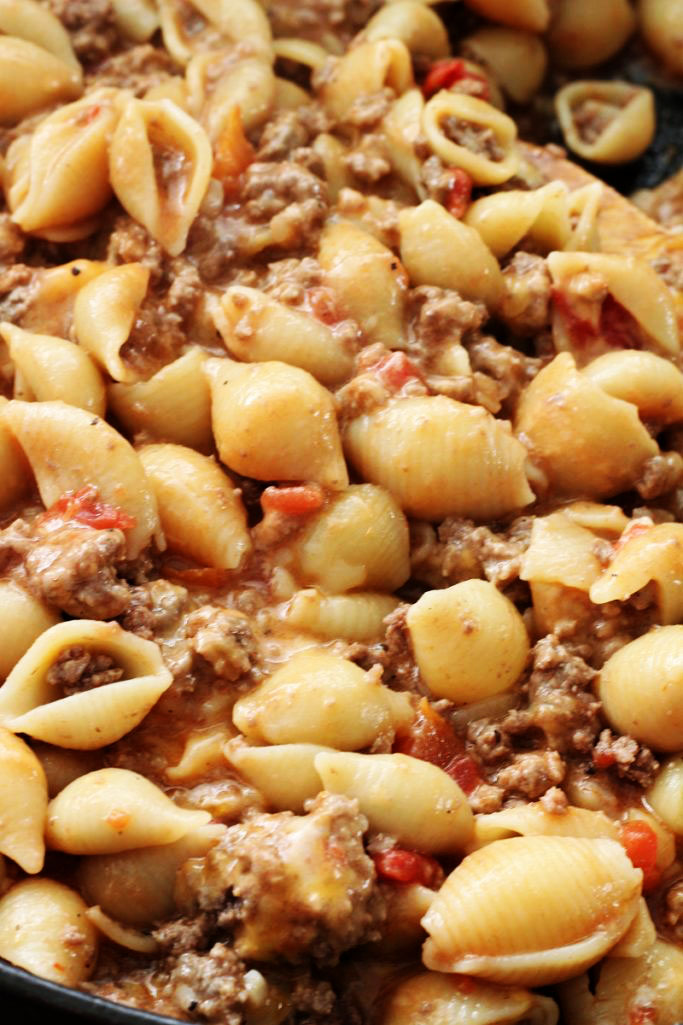 Sometimes don't you just get into a rut, and you do not know what to have for dinner? I have those nights. Yes, and sometimes you just cannot think of what to fix until the last minute and then it is almost too late.
Instead of going to a fast food restaurant, just mix up a batch of easy cheeseburger pasta. I know that your family will be glad that you did!
My cute little granddaughter just had her first birthday, and I just don't know where the time went. One thing about her is that she has learned to stand her ground. It is kinda funny how they learn at such a young age to stand up for themselves.
If anyone takes anything away from her, she lets them know that she is not going to put up with it. She will let out a squeal and warn you that you better watch out. Ha ha.
I am the youngest in my family and so I am always happy when the youngest stands up for their self. Someone has to watch out for the little guys. And I don't know about your families, but it seems to be that the little guys grow up and turn into the bigger guys.
My youngest is for sure the biggest in our family. My two oldest kids are the smaller of the five of them. Good thing that they are all pretty nice or they might have to deal with me, and I am not the toughest, but I too learned to stand my ground.
That is what happens when you have four older brothers. You learn to get tough. And for the last twenty years, I have tried to learn to be not so tough and a lot nicer. (I hope). However, sometimes the feisty in me just comes out.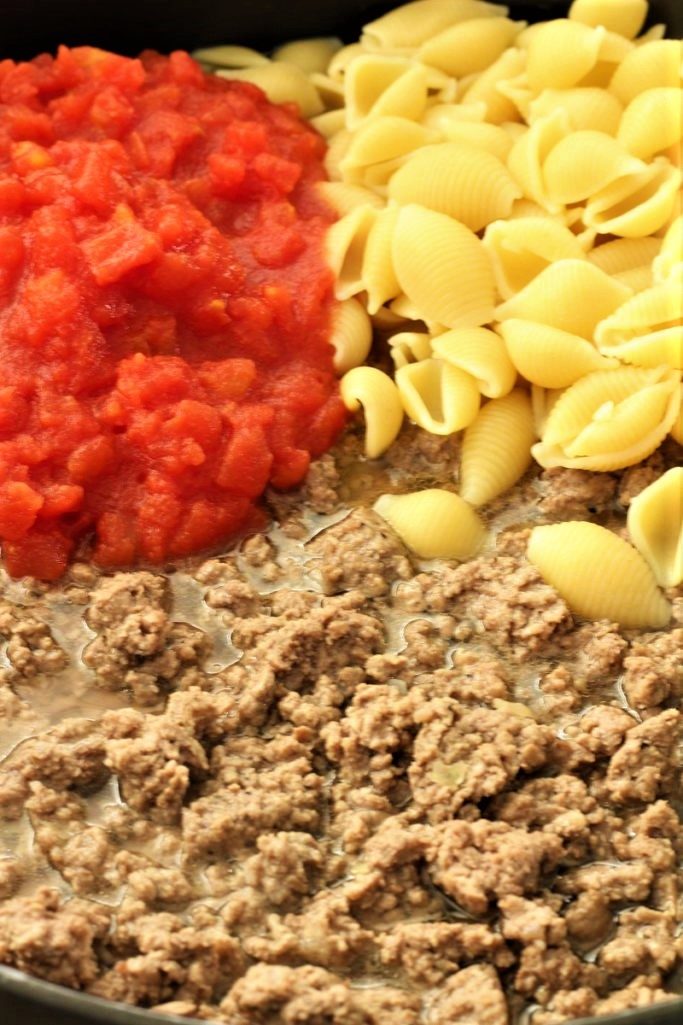 Anyway, we had a fun birthday party and my granddaughter got a little bit spoiled. It is just amazing how fast they grow up. Now it is time to get ready for my daughter's birthday and who in the world knows what to get a 21 year old.
Since she lives on her own, maybe I will just get her some groceries. If you have any ideas, I am open for suggestions. She loves cars, and since she just got a new one, I am off the hook as far as a car goes. Ha ha. That is funny.
I wouldn't get my kids a car even if I could afford it. Maybe I will get her a gas card. And of course, I will have to make her favorite dinner!! Enjoy making this easy cheeseburger pasta.
Tips and tricks:
1- You can use any cheese that you like, just remember that different types of cheese give you different flavors.
2- Some people even like to add just a little extra catsup on the top, but that is up to you and your preference.
3- Remember, anything that you put on a cheese burger, can be added to this yummy recipe.
Yield: 6 people
Easy Cheeseburger Pasta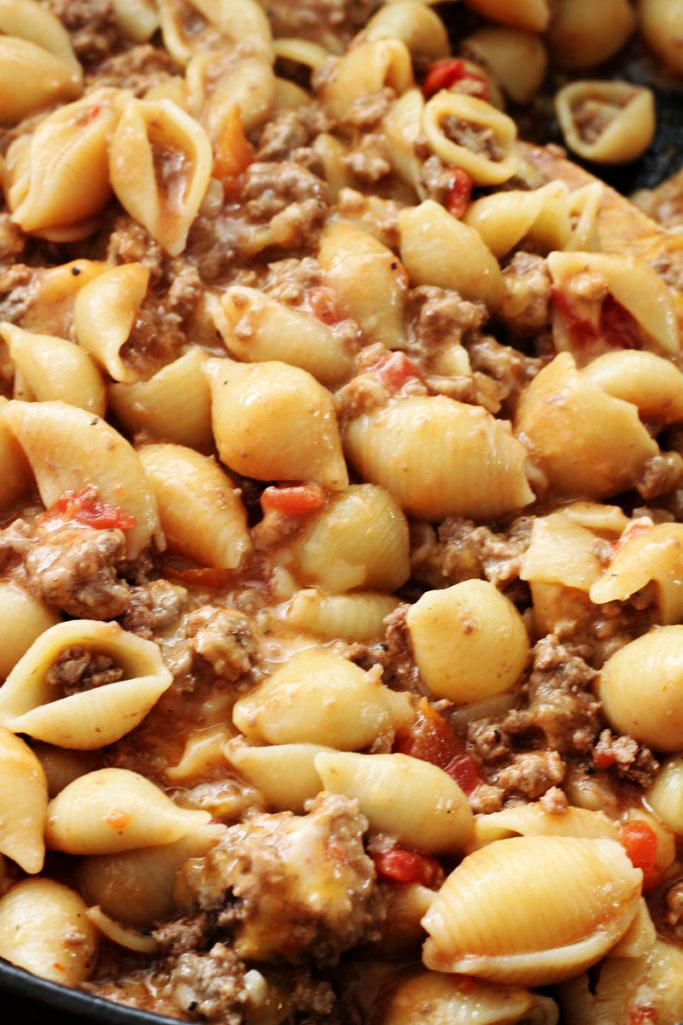 Ingredients
1 pound ground beef, cooked
salt and pepper
1/2 onion, chopped fine or 1 Tablespoon dried onion
1 small garlic clove, minced
8 ounces of medium shell pasta
1 (14.5 ounce) can diced tomatoes
2 cups chicken or beef broth
1/2 cup ketchup
1 teaspoon prepared mustard
1 cup cheese (cheddar or I like Colby)
dill pickles for garnish
Instructions
In a large skillet, cook the hamburger, and sprinkle it with about a 1/4 teaspoon pepper and 1/2 teaspoon salt.
Add the onion and garlic to the hamburger while it is cooking.
While the hamburger is cooking, cook the pasta according to package directions.
When the hamburger is cooked, add the pasta, broth and diced tomatoes.
Let simmer for 10 minutes.
Then stir in the ketchup, mustard and the cheese.
Gently stir until the cheese is melted.
Garnish with dill pickles as desired.
Nutrition Information
Yield
6
Serving Size
1
Amount Per Serving
Calories

483
Total Fat

26g
Saturated Fat

11g
Trans Fat

1g
Unsaturated Fat

12g
Cholesterol

130mg
Sodium

707mg
Carbohydrates

21g
Fiber

2g
Sugar

6g
Protein

39g
This data was provided and calculated by Nutritionix