Easy green smoothie bowl is a great way to an awesome day. This smoothie has proteins, greens and even some delicious berries with just the right amount of coconut.  I hope that you will try making one today.
If you are like me, I know that I ate way too many treats for Mother's Day and now it is time to get myself into better shape. So for breakfast I am starting with this delicious easy green smoothie bowl!
It doesn't have to be just for breakfast! You may want to try it for lunch, or even if you are not very hungry, it would be great for a light dinner.
A couple of things that are nice about this easy green smoothie bowl is that you do not have to make it exactly like I did, you might want to add flax seeds instead of chia seeds or if you do not care for sunflower seeds, just go ahead and leave them out.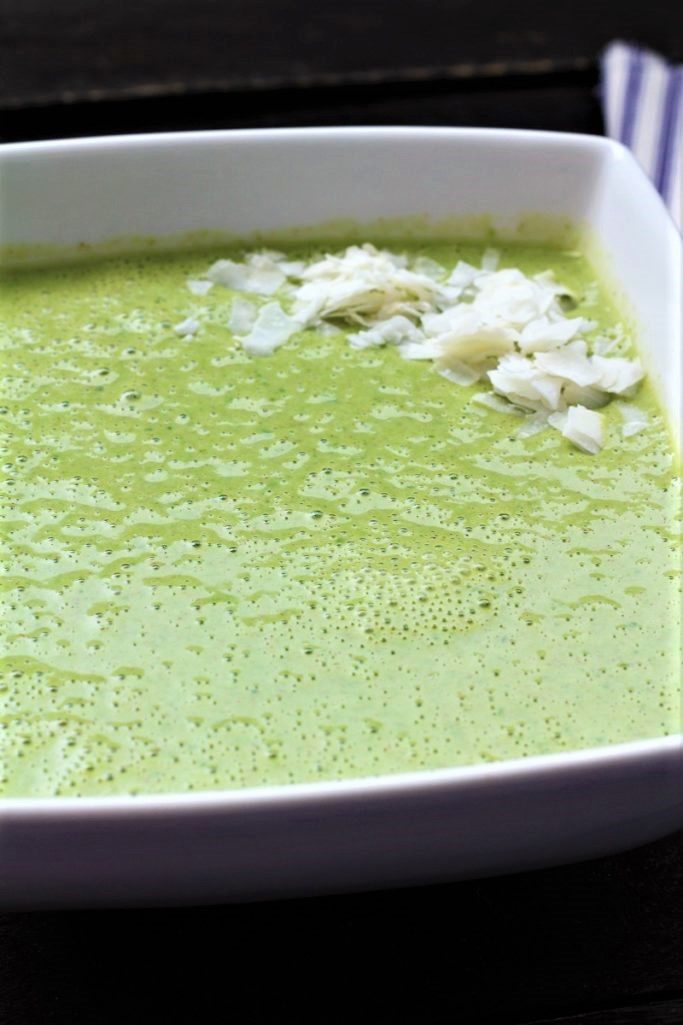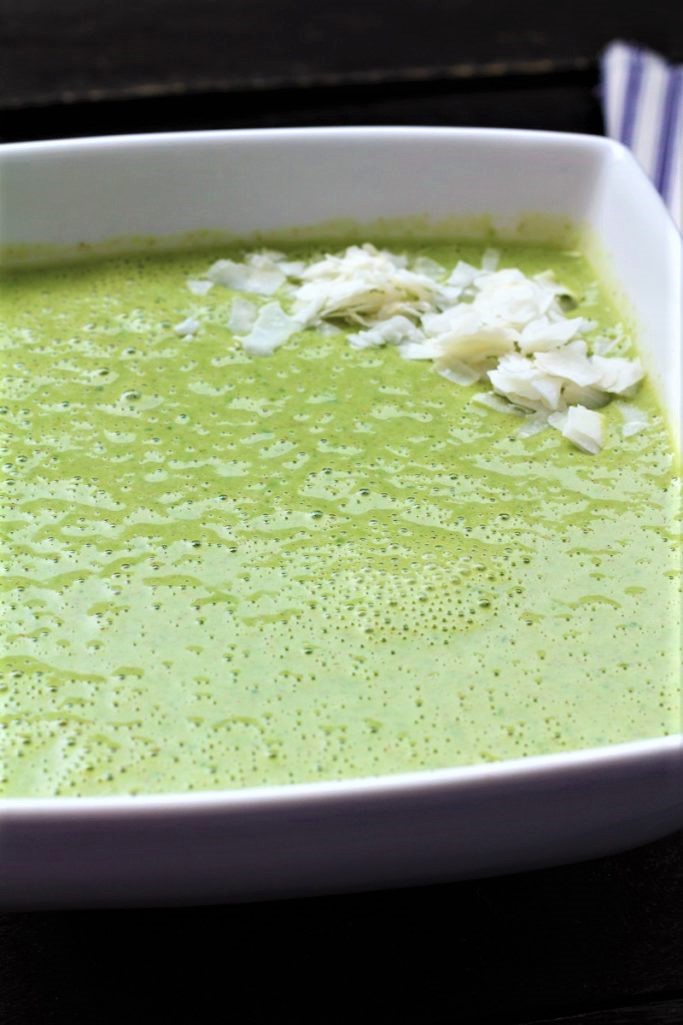 What is a Smoothie Bowl?
A smoothie bowl starts with a thick blend of whole foods, such as frozen fruits, veggies and other healthful mix-ins (e.g. avocado, oats or yogurt). Compared to the smoothies that you are used to sipping with a straw, the base of a smoothie bowl has a slightly thicker, almost ice-cream like consistency.
What can you add to smoothie bowls to make them healthier?
Here are some ingredients that will help you create nutritious, filling smoothie bowls:
Dark, leafy greens. Spinach and kale are great staples for smoothies.
Cruciferous veggies, such as broccoli, broccoli sprouts, cauliflower, brussel sprouts, green cabbage, and red cabbage.
Nuts, nut butters and seeds.
Greek yogurt and milk/ milk alternatives.
Berries.
How can you sweeten your smoothie bowls without sugar?
Use raw natural sweeteners. Add naturally sweet fruits to any smoothie that tastes bitter or a bit too "green." My favorite naturally sweet fruits are bananas, apples, mangoes, and pears.
How do you thicken smoothie Bowls?
I used almond butter, just because I feel that it is a little healthier than peanut butter, but go ahead and use whatever you have. You just need to pick a Thickening Protein (about 2 tablespoons per serving). You could choose from: tofu or any nut butter.
Do you have to use high fat yogurt in smoothie Bowls?
No, you do not, you can use whatever kind of yogurt that you have. Yogurt is rich in calcium, protein and friendly bacteria that keep your gut healthy. While nonfat yogurt is a better source of calcium and saves you calories, the full fat varieties may be better at keeping you full and helping you maintain a healthy weight. Knowing the differences between the two types of yogurt may help you decide which one makes the better fit for you.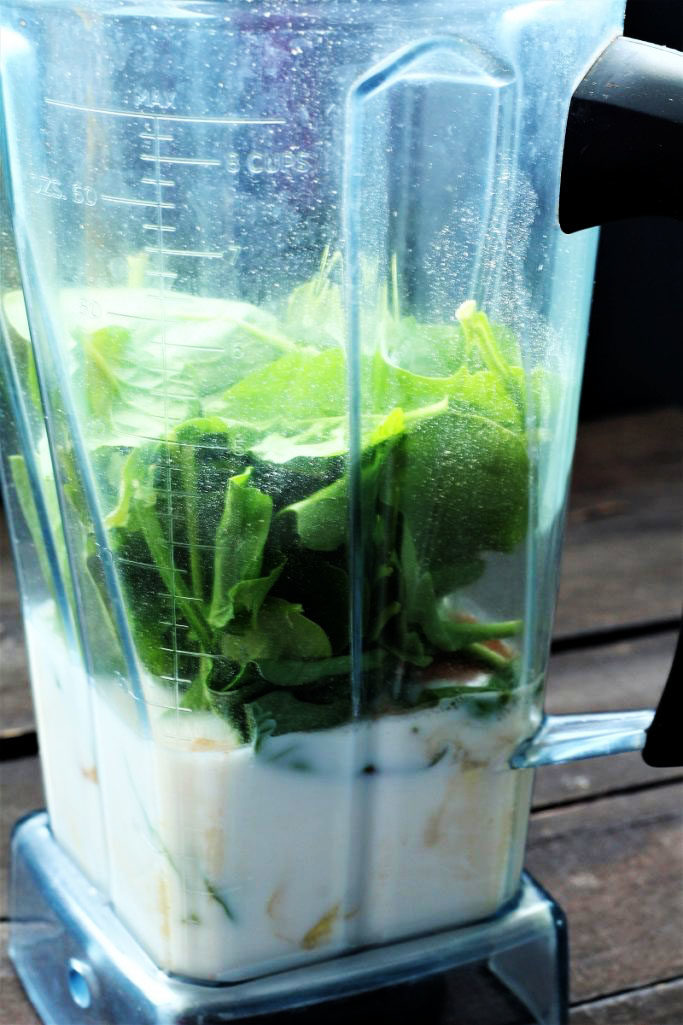 Enjoy your easy green smoothie bowl!
And when you are in the mood for a Smoothie instead of a Smoothie bowl try one of these:
And I don't know if Healthy Dole Whips could be considered Smoothies, but this recipe is pretty healthy and it sure is delicious!
Healthy Dole Whips


Yield: 2 people
Easy Green Smoothie Bowl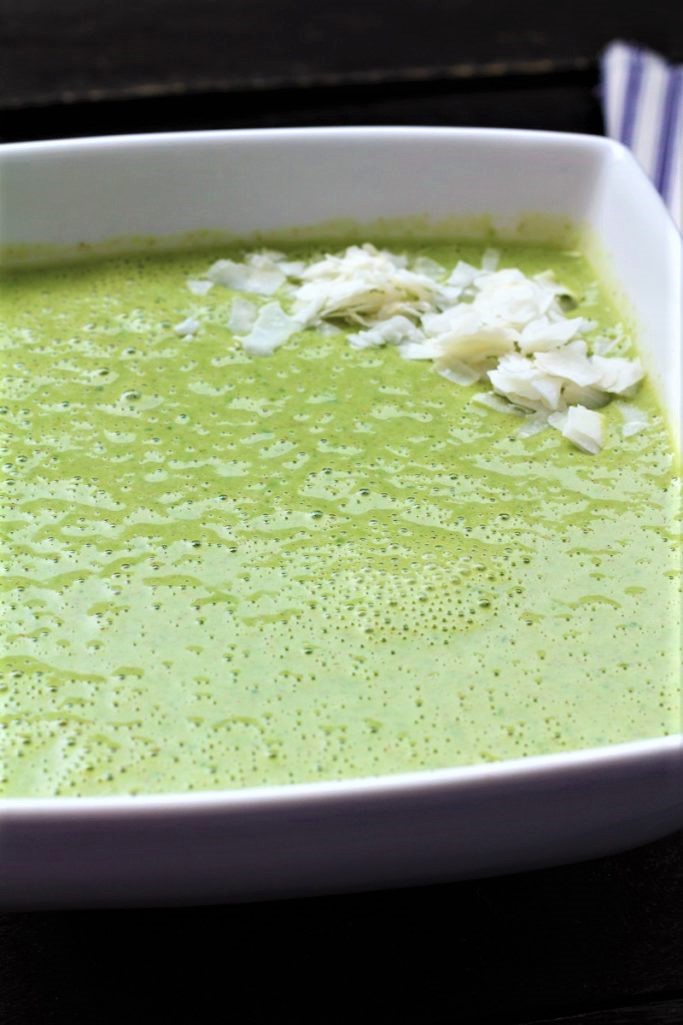 Prep Time 5 minutes

Total Time 5 minutes
Ingredients
1 cup almond or coconut milk
1 medium banana, peeled
1/4 cup almond butter
1/2 teaspoon vanilla
3 Tablespoons Collagen powder
3 - 4 hands full of spinach (about 2 cups)
1/2 cup regular, plain yogurt
Garnish:
sunflower seeds, chia seeds, blueberries, raspberries, and coconut flakes.
Instructions
In the blender, add one cup of coconut milk or almond milk.
Then add a medium banana, 1/4 cup almond butter or any nut butter, 1/2 teaspoon vanilla, 3 tablespoons Collagen powder, 2 cups spinach and 1/2 cup plain yogurt.
Mix in a high speed blender.
Pour the mixture into two bowls.
Garnish the smoothie with coconut flakes, chia seeds, blueberries or blackberries, raspberries or strawberries.
This recipe was shared at the following link party: