Easy Crock Pot Lasagna was the perfect dish for today. It was 100 degrees! Wow, and tomorrow is suppose to be 70. I was grateful for the inspiration to make this for dinner as not to heat the house up! I love lasagna and my family does too. I hope that there will be some leftovers, but there usually aren't. I hope that my cute kids do not starve while I am gone. However, last time I went away for a few days, I made food for them and when I got back, it was all still in the freezer. Who does that? I think that we live too close to McDonald's. I keep telling them that I do not want them to die before me, and to stop eating at fast food places. But I guess some food will keep you alive longer than no food. Ha ha.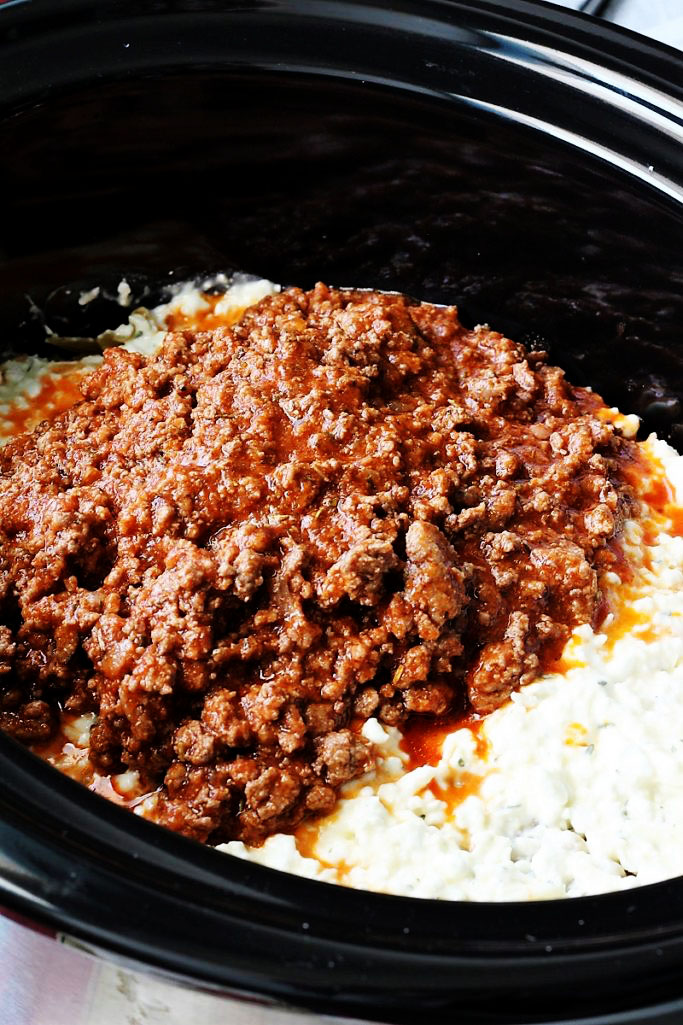 I always enjoy making an easy dish that my family will eat, and easy crock pot lasagna is one of those dinners. I don't see why you couldn't add a little more cheese if you wanted. I like white and yellow cheese in my lasagna so that is an option as well. And if there are other Italian spices that you like, you can add them as well. Another thing is, this would be a great recipe to help your kids learn how to cook. And I think that they will really enjoy putting it together and then coming back and having it all cooked. Just like magic!
Well, I must tell you that we have a new addition to the family. My son decided that he wanted a puppy. He is part German Shepard, and Dutch, and he is the funniest little guy to watch. I have to laugh when he is trying to bite his tail or when he tumbles down a few stairs because he is looking everywhere except where he is going. He cried the first few days, it is kinda mean to take them away from their mom and siblings. We also have an older dog and she is not really enjoying him because she is 13 years old and she does not want to run, jump or play. I think that she is starting to like him a little better and she is even starting to show signs of being a little protective. The part that I like the best is when the little pup does just exactly what our old dog is doing! I know that they will be good friends in a few weeks and that she will love him just as much as he loves her.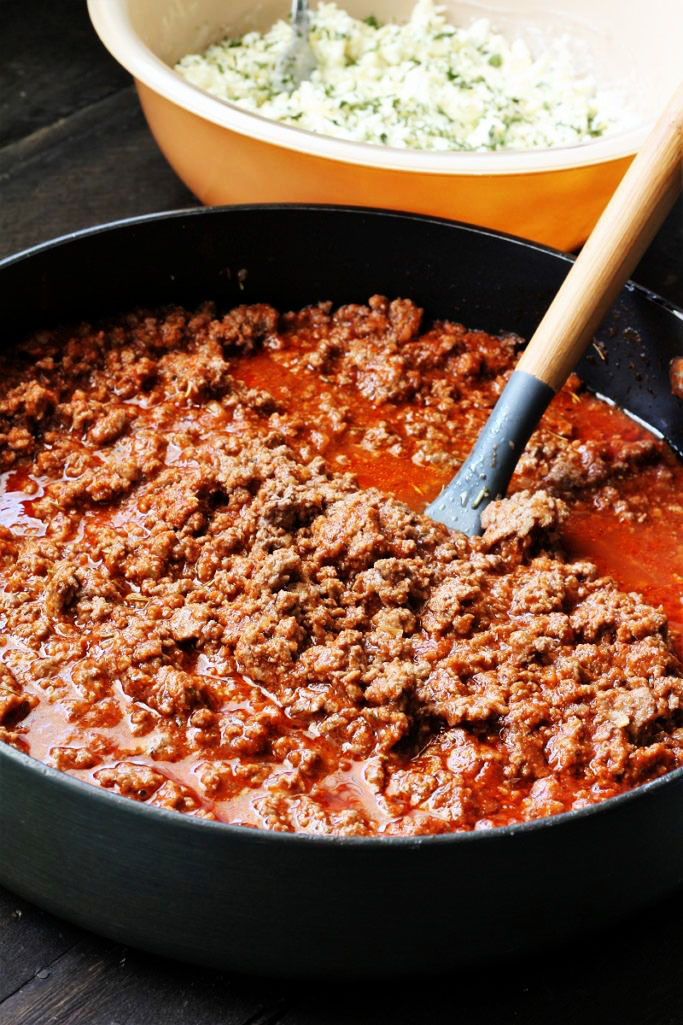 So, if today is a hot and crazy day for you, I invite you to try making this easy crock pot lasagna. Your family will thank you for it and you will be so impressed at how easy it is to make. Let me know how it goes and tell me what your family thinks. Enjoy!

Easy Crock Pot Lasagna
Prep time:
Cook time:
Total time:
Ingredients
1 pound ground beef or turkey
1 Tablespoon onion, dried
1 clove garlic, minced
½ teaspoon salt
¼ teaspoon pepper
1 teaspoon whole or ground rosemary
1 (24 ounce) can spaghetti sauce
½ cup water
1 (16 ounce) container cottage cheese
2 cups mozzarella cheese
⅛ cup Parmesan cheese, grated
1 egg
2 Tablespoons dried of fresh parsley
6 uncooked lasagna noodles
Instructions
In a large skillet, brown the beef or turkey with the onion.
Add the garlic, stir and cook for 1 - 2 more minutes.
Remove any excess grease.
Add rosemary, salt and pepper.
Add in the spaghetti sauce and water.
Simmer for 5 minutes.
In a separate bowl, mix the cottage cheese, 1½ cups mozzarella, parmesan, egg and the parsley together.
Place 1 cup meat and spaghetti sauce mixture into the bottom of a 4 - 6 quart crock pot.
Place three of the noodles and half of the cottage cheese mixture on top of the sauce mixture.
Add 2 more cups of the meat mixture.
Top with the remaining noodles (if they do not fit, you can break them so that they do. (I put any extra pieces around the edges).
Add the rest of the cheese mixture and the rest of the meat mixture.
Cook on low for 4 - 5 hours or until the noodles are soft. Do not cook on high or it will not work!!!
When it is done, Sprinkle the remaining ½ cup mozzarella cheese on top.
Put the lid back on and let sit for 10 minutes.
Do not overcook.
Enjoy.