Crock pot Catalina Chicken is so fast and easy to put together, you won't believe it. And your family will be so impressed that you just might feel guilty?
I love the recipes that you can put on and forget about them and when it comes time for dinner, you are all ready to go! And I am always happy when my family likes it! That is always a bonus.
I think that this would be a great recipe for newlyweds or a college student as well. And after the day that I had, I was so grateful that I had this Crock Pot Catalina Chicken on to cook for dinner.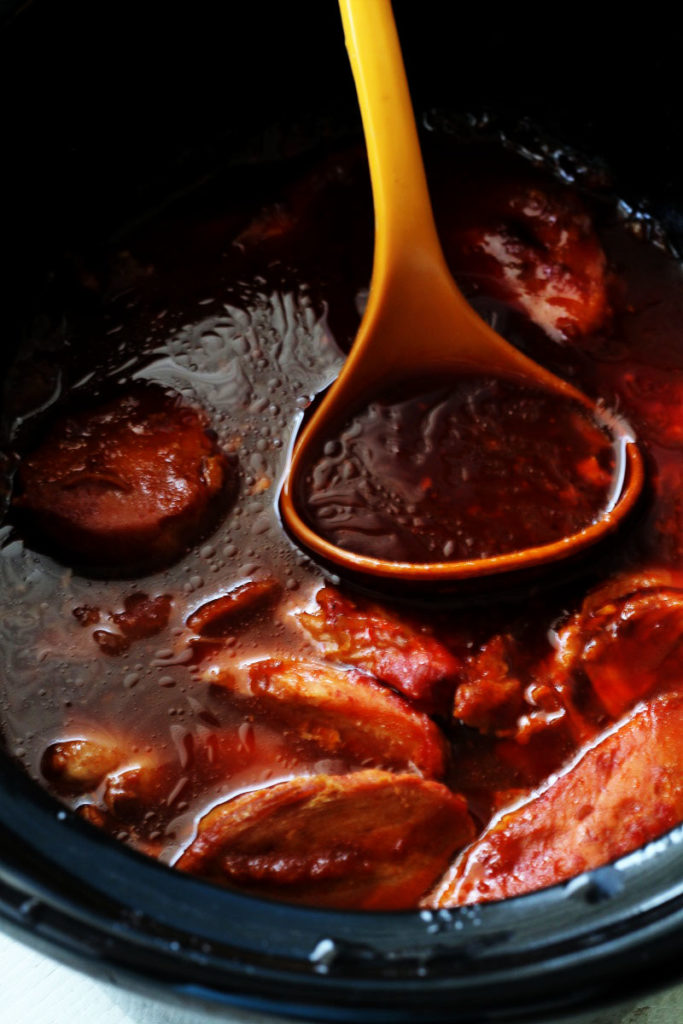 My day went kinda like this; get up, get some breakfast on and get a few things done. Then I went and picked up my daughter, where she was having the mechanic look at her car.  My husband took her back to get the car and on her way home the service man was behind her and bumped into the back of the car. I guess there wasn't anything but a scratch.
Then my husband was going to get my van inspected and the check engine light came on. So now we need to see what that is all about.
Then I did get to watch my cute little grandson. I cooked for a minute and then I played with my grandson. He is just a little guy, but he is growing way too fast.
Then my husband called and my other grandson had passed out at school. Not just once, but twice. He hit his head and he had a nice goose egg. OUCH! So we watched his little sister while mom took brother to the Dr.
Then I had an appointment. Finally I came up and ate some yummy dinner and here I am.
While my grandson was at the Dr., they weren't sure why he passed out and so they will need to do more tests. Wouldn't it be nice if you could just go to the Dr. and they could hook you up to the computer and the computer would tell you just what is wrong with you and then it could tell you just what you needed to take to make you perfectly healthy.
I don't think that the Doctors would like that though, because you wouldn't have to go back as often and then they couldn't make as much money. Now there is an idea for someone. Start working on that computer, would you, and I am pretty sure that you will be able to retire a lot sooner.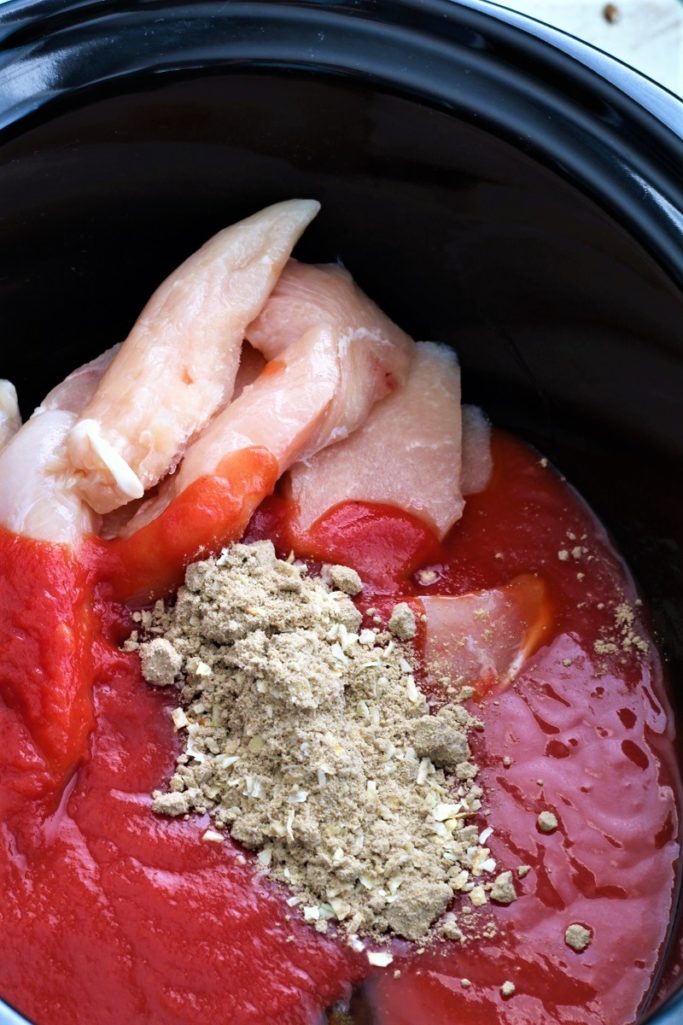 And even though this has been an eventful day, I must say that I have nothing to complain about. I am so sorry for all the people in Texas. There are so many that have lost so much and even everything. I can't even imagine all that they are going through and all that they have been through. My heart goes out to them.
I hope that we are all remembering them in our prayers, and that their needs will be met and that they will get the things that they all need soon. It is so crazy to think about how much water they have received in the last few days.
It is a great reminder to count our blessings and then find a way to help others who are less fortunate. I'm sure that some of those people in Texas would be so grateful for a meal like this Crock Pot Catalina Chicken. God bless Texas!
Tips and tricks:
1- You could also use chicken tenders, but they will cook faster so make sure that you check them after about 2 hours.
2- You could also use peach jam in place of the apricot.
3- I think that you could also eat this over noodles.


Yield: 4 people
Crock Pot Catalina Chicken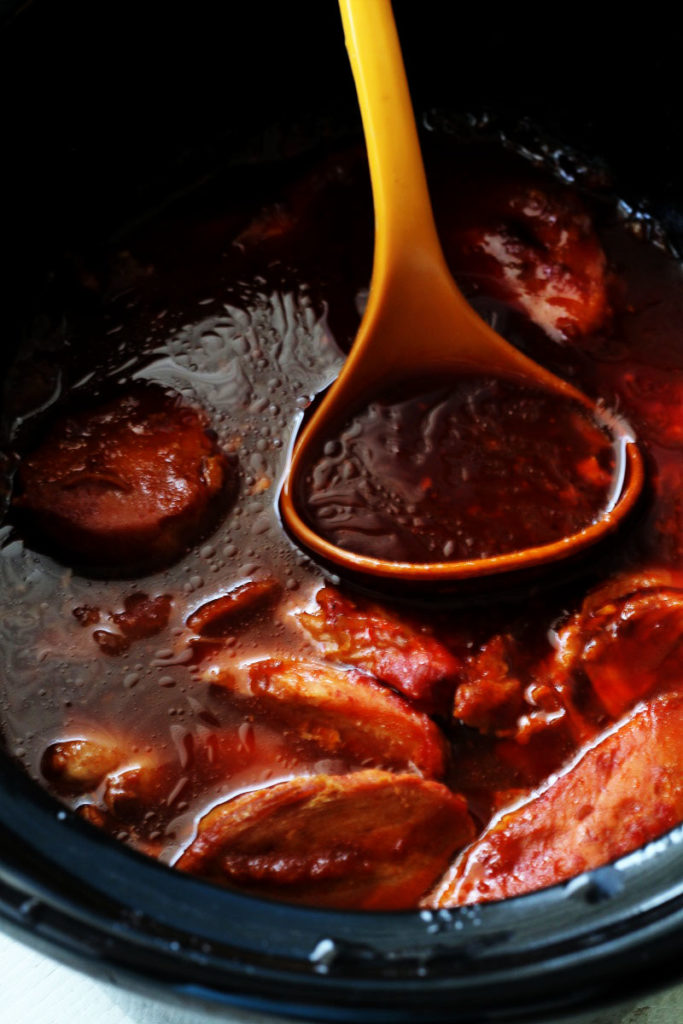 Prep Time 5 minutes

Cook Time 4 hours

Total Time 4 hours 5 minutes
Ingredients
4 - 6 Chicken breasts
1 (8 ounce) bottle Catalina Dressing
1 cup Apricot Jam
1 (8 ounce) can tomato paste or sauce
1 packet onion soup mix, dry
Instructions
In a crock pot, place chicken, dressing, jam, tomato paste, and onion soup mix.
Cook on low for 3-4 hours, depending on your crock pot.
Serve over white or brown rice.