Easy cold strawberry soup is such a treat for any occasion. You can serve it with a meal or if you don't feel like eating a lot, this is just what you are looking for. My friend just got back from a cruise and said how much she enjoyed the cold soups. So I said to myself I can enjoy good cruise food while being at home. You can too. I know it is a lot more fun when someone else fixes it for you, but this is so simple; I know that you can do it. Get some fresh strawberries before they are gone. Get the blender out and you will be so amazed at how good this easy cold strawberry soup tastes and how quickly it works up. Yes, it does take a little time to chill, but so worth the wait!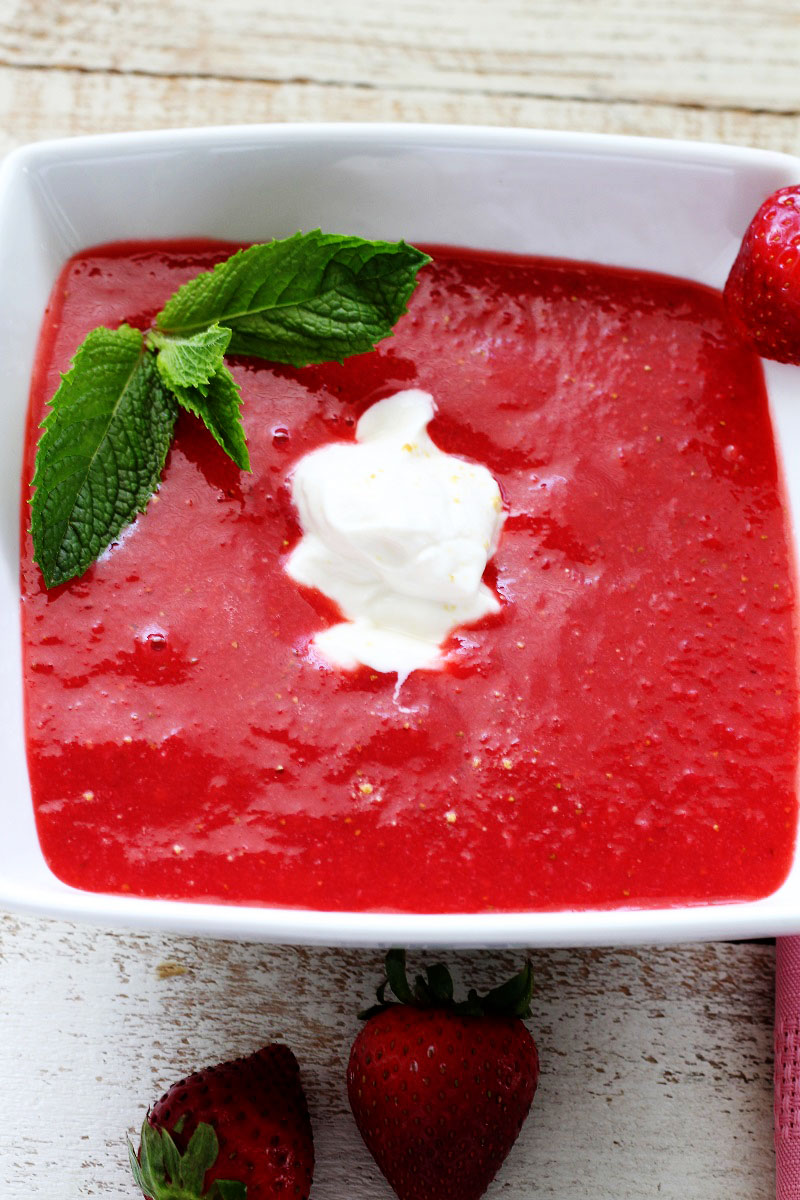 I hope that you enjoyed the Fourth of July and that the fire works in your neighborhood are starting to settle down. I am pretty sure I am behind on my sleep.I love this time of year when we can all reflect on the many sacrifices that those who have gone before us made for us! May we always appreciate what we have and how blessed we are. Pray for the families of those who are serving in the military, as it is always hard to have a love one away from home. Bless all that are doing so!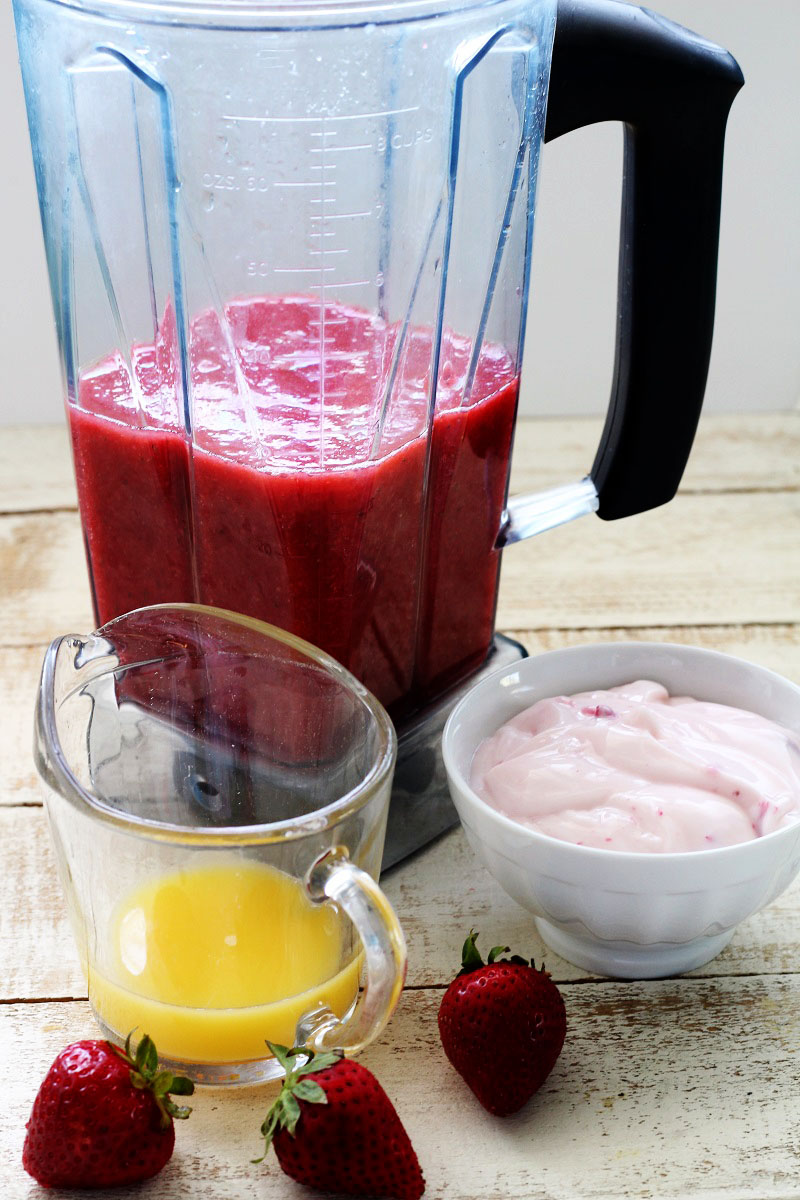 One more reminder is that you check your freezer door when getting in the freezer. I was pretty lucky yesterday, my grandson went to get a pop-cycle, and when he oped the door a carton of ice cream fell out onto our garage floor. We saved most everything that was in there, but the ice cream. I am fortunate and have two freezers. That one was my smaller freezer and it needs defrosted every so often. It was past time and so now, it looks so nice and clean. So just be careful and I am pretty sure that I did the same thing last summer. I guess I need to get one of those alarms that make noise after it has been opened a certain amount of time. I think that it would be well worth the investment. The only problem is I only remember when it happens again. Enjoy your summer!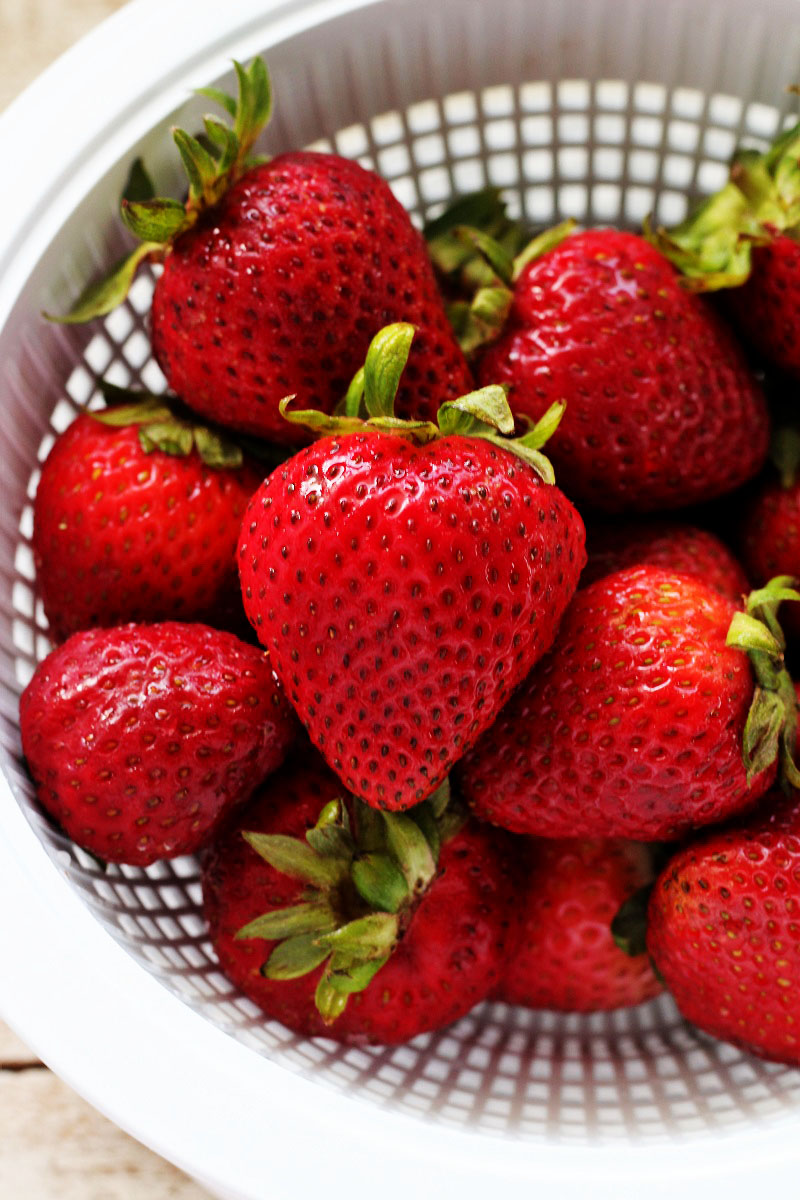 It has been so hot here the past week, this easy strawberry soup is the perfect dish for these scorching summer days. If you want to cool down a bit, this soup is for you!

Easy Cold Strawberry Soup
Ingredients
4 cups fresh ripe strawberries, washed, stems removed and halved
1 cup vanilla or strawberry yogurt
¼ cup orange juice
¼ tsp vanilla
½ Tbsp sugar (optional)
sprinkle of ground ginger (optional)
fresh mint (optional)
Instructions
Place the strawberries that have been hulled and halved into a blender.
Add yogurt, orange juice, vanilla, (and sugar if desired). (If your blender is smaller, mix only as many strawberries as your blender will handle at a time).
Blend until rich and creamy.
Place in the refrigerator for about two hours to chill.
Serve in individual bowls and add a small amount of yogurt or whipping cream for garnishing.
Top with mint leaves.