Easy Cinnamon Cruffins are a winner in my book. When my friend, Norine from Norine's Nest, posted this recipe, I knew that I had to try them. I bought some pumpkin cruffins where I used to live and they were over $6 each. The pumpkin one that I bought was so good, so I will have to work on figuring that recipe out.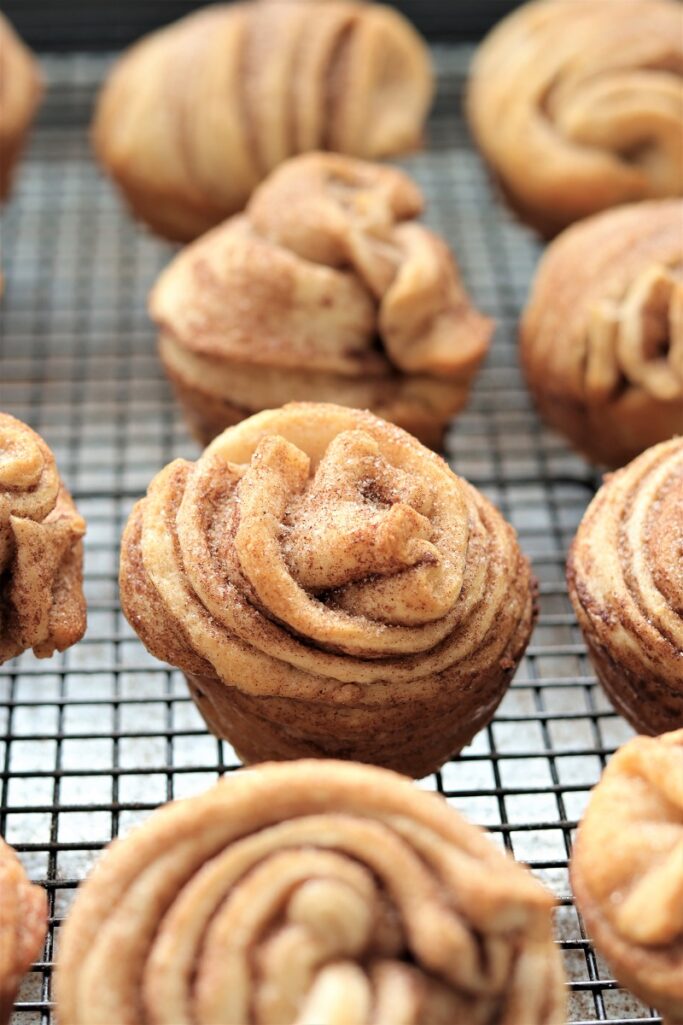 What Ingredients Do I Need For Easy Cinnamon Cruffins?
Here's a list of ingredients you'll need to make these Cruffins (scroll down for the full recipe):
Crescent sheets are the easiest. You need 3 containers, as each one makes 4 cruffins.
Butter
Sugar
Cinnamon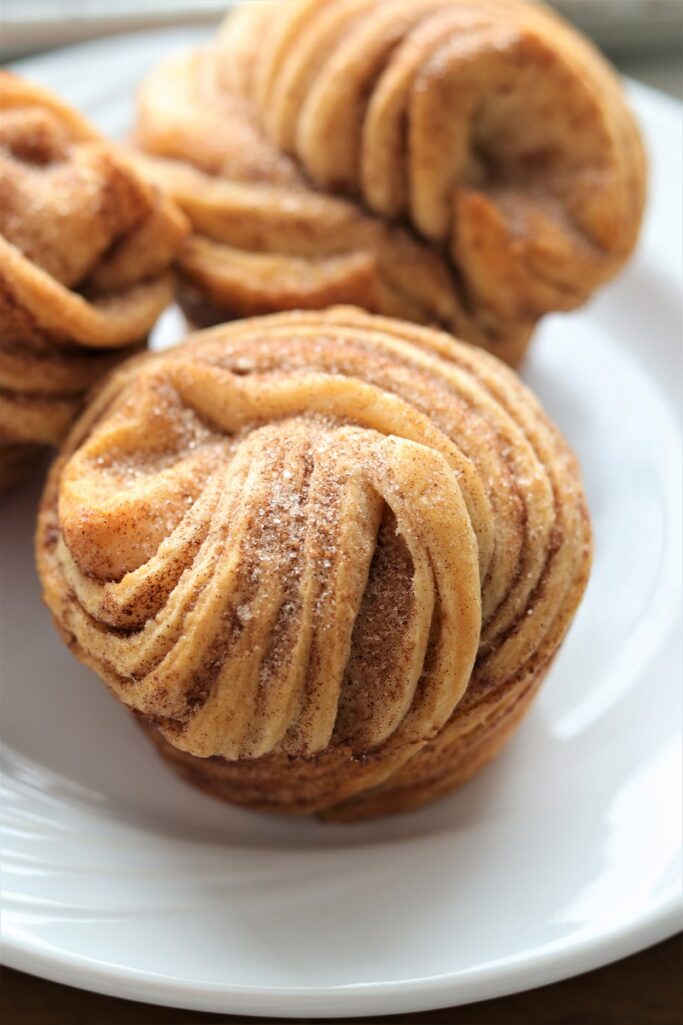 How Do I Make Easy Cinnamon Cruffins?
Here's the simple steps you'll follow to make these Cruffins (scroll down for the full recipe):
Pop open the container of crescent sheets.
Roll them out flat.
Put very soft butter on each sheet.
Sprinkle with cinnamon and sugar.
Roll the dough up the long way.
Cut it down the middle, the long way and then cut it in half making four pieces of dough.
Roll it up your finger.
Place the dough into a prepared muffin pan.
Bake the dough.
Sprinkle with more cinnamon and sugar when the dough comes out of the oven.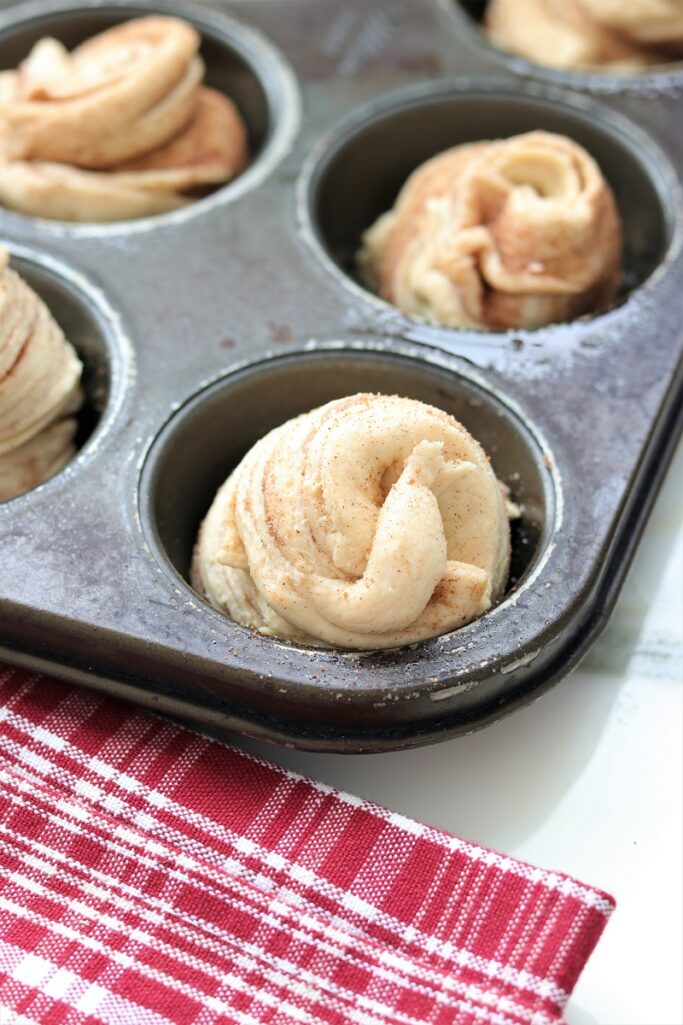 A Cruffin is a hybrid of a croissant and a muffin.

It is a dough that would be used to make a croissant, but that is rolled up on itself and placed on a muffin tray to be baked.
Can I Make my own Dough to Make Cruffins?
Yes, you can make your own dough to make Cruffins.
However, I highly recommend using Crescent sheets, as they are so simple and taste delicious!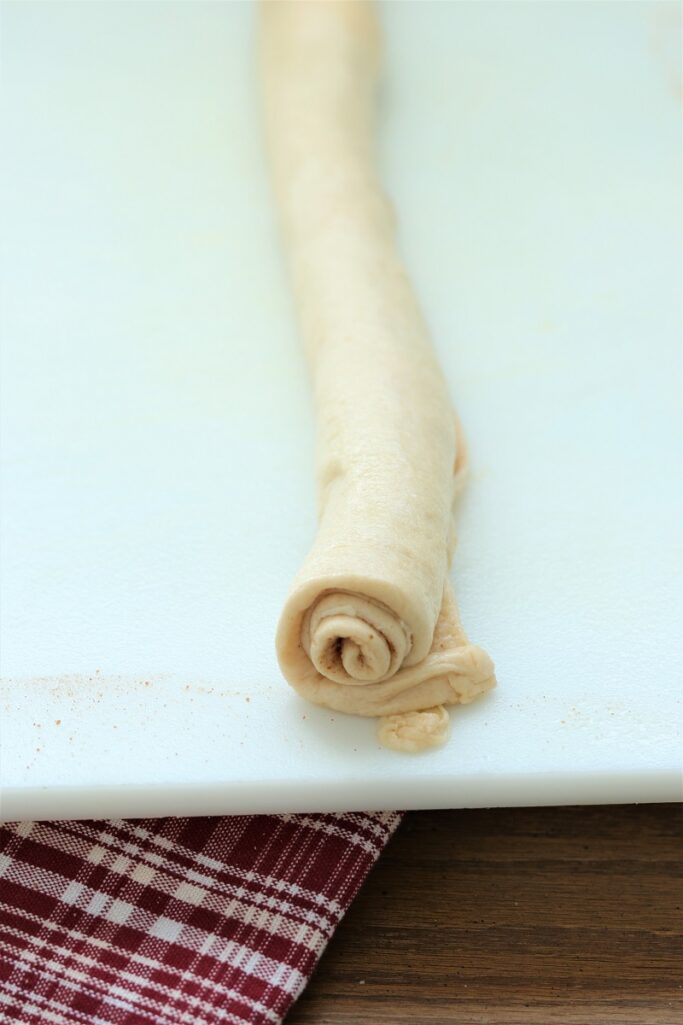 They're best stored in an airtight container at room temperature.

The Cruffins can then be enjoyed for up to 3 days.

If you'd like them to last longer you can also freeze them for up to 2 months.

Pop the frozen ones in the oven at 400°F for about 5 minutes before serving.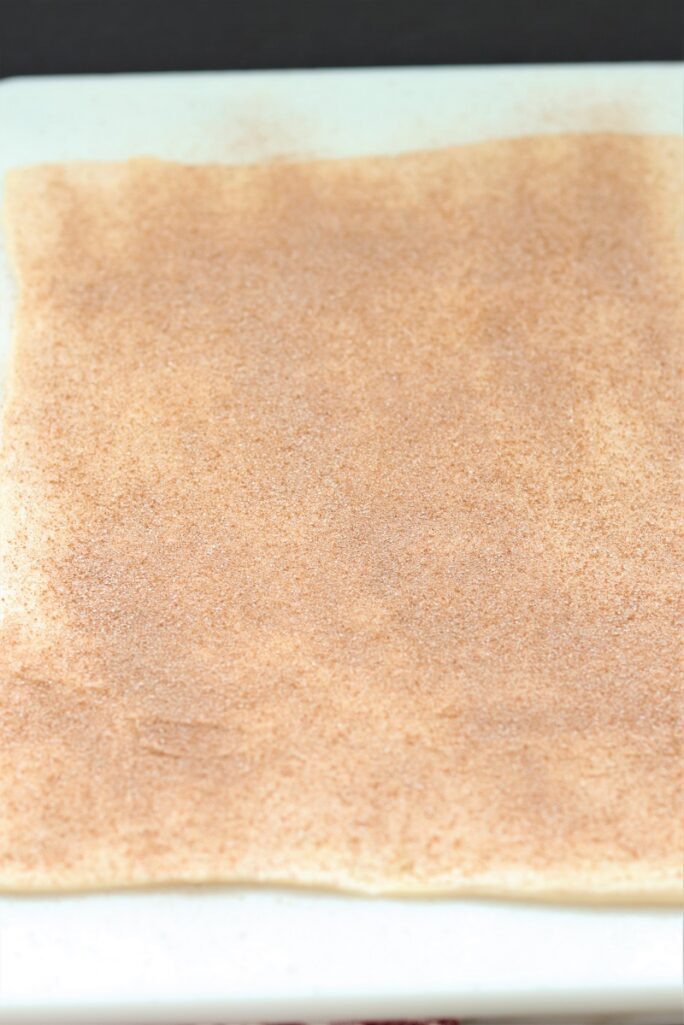 Some Really Good Delicious Quick Bread Recipes:
Yield: 12 people
Easy Cinnamon Cruffins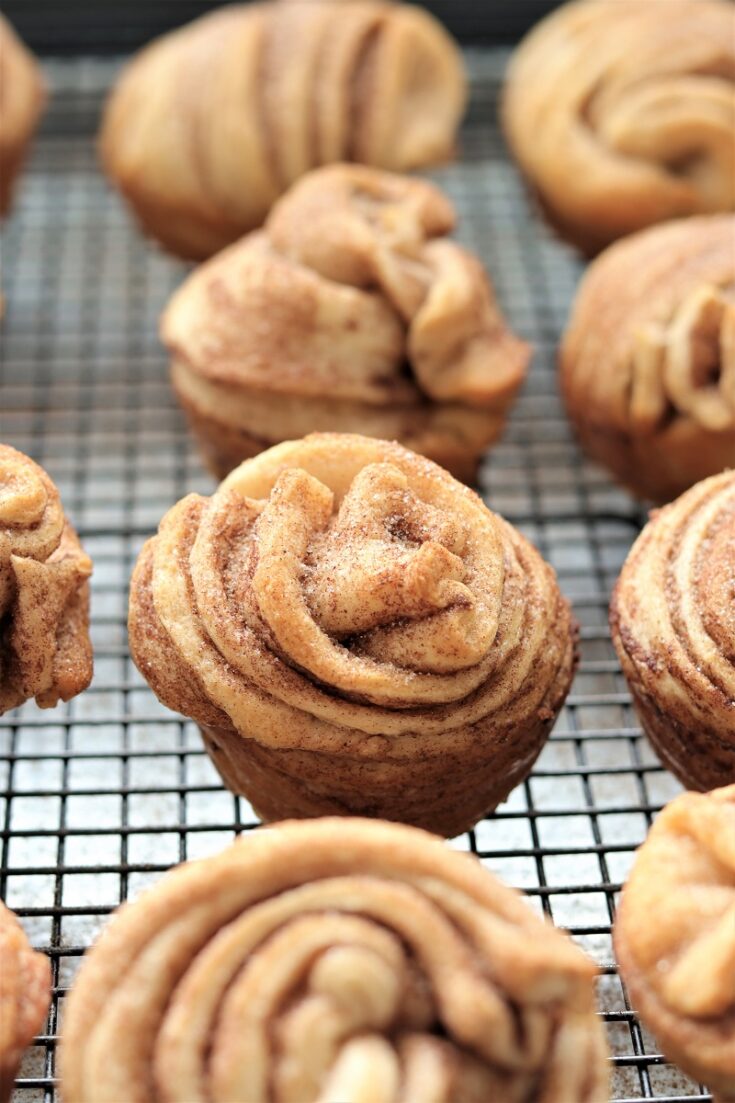 Easy cinnamon Cruffins are a wonderful breakfast or even a special treat for a special occasion. Made with crescent dough, and so good.
Ingredients
3 (8 ounce) tubes refrigerated crescent rolls sheets
6 Tablespoons butter, softened and divided
1 cup granulated sugar
1 Tablespoon ground cinnamon
Instructions
Preheat oven to 350 degrees.
Prepare a standard muffin pan by spraying with cooking spray.
On a lightly floured work surface, rollout each tube of dough to a 12" x 16" rectangle. If you use the regular crescents make sure that you pinch the seams together.
Brush 3 Tablespoons of softened butter evenly over each sheet of dough.
In a small bowl, stir together sugar and cinnamon.
Using 1/4 cup of the cinnamon sugar mixture, sprinkle it on each of your dough sheets.
With the back of a spoon, or with your hand, press the sugar mixture into the dough, and then tightly roll it up into a log. If your dough ends are not even, pat them toward the center of the cruffin to even them out.
Next cut the log in half, making two shorter logs.
Cut each of the shorter logs in half lengthwise, making four sections.
Then do the same with the other two dough sheets, making 12 sections.
Working one section of dough at a time, layer side facing out, roll the dough up your finger, ever so lightly into a spiral. Carefully remove the spiral from your finger and push into a ball. Tuck the end piece into the top of the muffin and place it into the prepared muffin tin.
Repeat with the remaining pieces.
Bake them for 18-20 minutes, or until golden brown.
Remove from the oven and roll each cruffin in the remaining cinnamon and sugar mixture.
Nutrition Information
Yield
12
Serving Size
1
Amount Per Serving
Calories

125
Total Fat

6g
Saturated Fat

4g
Trans Fat

0g
Unsaturated Fat

2g
Cholesterol

17mg
Sodium

56mg
Carbohydrates

18g
Fiber

0g
Sugar

17g
Protein

0g