Creamy parmesan mushroom chicken with bacon is a dish that both the chicken lovers and the bacon lovers can enjoy!  One nice thing about this dish is that you can cook it all in one skillet. And that makes clean up a whole lot easier.
It is a nice looking dish; one that your family will love. I love the hint of garlic and the mushrooms that really bring out the flavor in creamy parmesan mushroom chicken with bacon.
The bacon gives it a little color and the parsley as well; otherwise it might be too much the same color and I like a little contrast. However, you can leave any of those things out that your family does not care for. I have been trying to get my family to eat more mushrooms, because I know that they are good for you.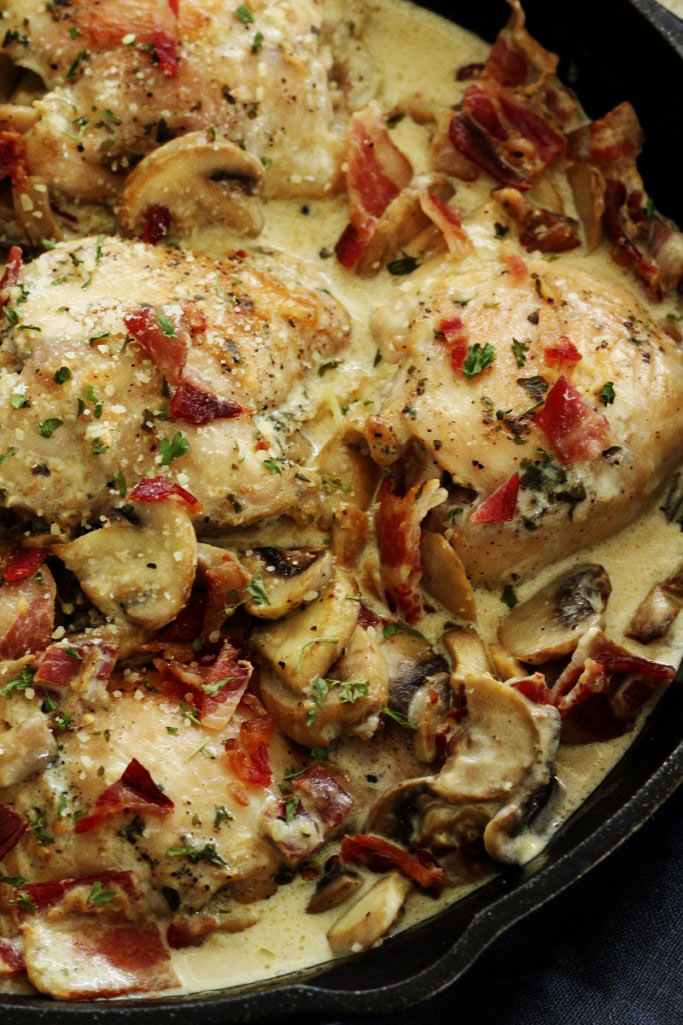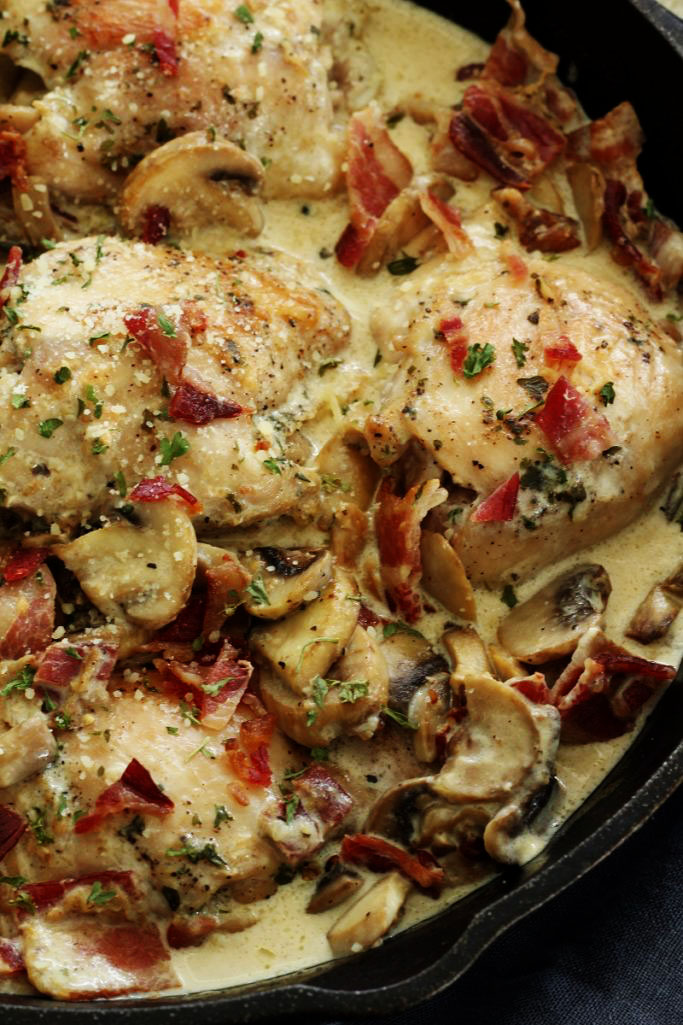 Summer is going so fast. My husband and I decided that we had better use some of our Amusement Park tickets before our grandson went back to school. Last week our granddaughter was sick and so we didn't go to the Amusement Park. Since school starts next week, yesterday was the day.
The only drawback was that my grand kids made grandma sick!:( I went anyway. I have one of those fun summer colds. What do you do for a cold? I have been taking extra vitamins and Echinacea, and I am not sure that it has been helping, but I guess that it really isn't hurting.
I know that I don't have the strongest immune system, but I can usually get away without getting a cold. Not this time. My nose is just like someone turned on the faucet. I know; TMI, but I was really hoping that you can all give me the magic cure. No one has time for a summer cold. I know that this too shall pass, and I will be feeling like a million bucks soon.
We did have fun at the Amusement Park, and there were a lot of people there. We floated the lazy river and then the kids road some rides, and I stayed with the baby while she was asleep. I sat on the bench and the other kids went off and rode some fun rides.
I am always so thankful for benches and shade. If we didn't have shade, we would all melt.  I hope that you are all having a great summer and that this dish, creamy parmesan mushroom chicken with bacon makes your summer easier and less stressful. Enjoy!


Yield: 6 people
Creamy Parmesan Mushroom Chicken With Bacon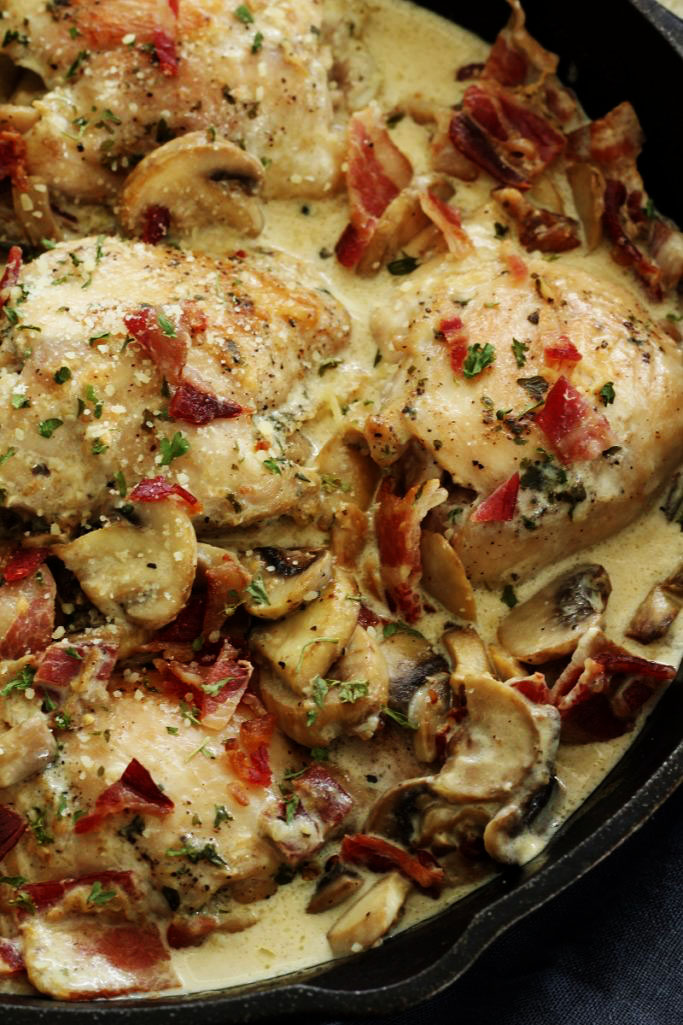 Prep Time 20 minutes

Cook Time 50 minutes

Total Time 1 hour 10 minutes
Ingredients
6 chicken thighs
2 Tablespoons olive oil
1 clove garlic, minced
salt and pepper sprinkled on chicken to taste
Sauce:
1 clove garlic, minced
3/4 cup or 8 ounces bacon, cubed
8 ounces sliced mushrooms
1 cup half and half, or cream
1 teaspoon corn starch if you like your sauce a little thicker, (I didn't use any )
1/3 cup chicken broth
1/2 cup grated Parmesan cheese
dried parsley for garnishing
Instructions
In a medium skillet, add the olive oil.
Add garlic and salt and pepper, then add the chicken
Brown the chicken and cook until cooked through.
Remove the chicken and set it aside.
In the same skillet add the other garlic, then add the bacon and cook until it is turning crispy.
Then add the mushrooms and cook them until they start to soften.
Add the half and half, or the cream, (and add the cornstarch if you like it creamier) broth, and the Parmesan cheese.
Season with salt and pepper.
Add the chicken into the pan, and simmer for 2 - 3 minutes.
Serve over rice or pasta!