One pot Barbecue Beef Pasta is a quick and easy meal. My family really enjoys this one pot barbecue beef pasta, and I enjoy it because you can put it in one pot and be done. What an easy clean up and the great flavor of this one pot barbecue beef pasta can't be beat.
You do not have to use the Garden rotini; you could just use the regular rotini if you want. I personally like the way the Garden rotini looks with a little color, and my family didn't complain, but you can use whatever you have on hand. I was also going to add some corn to the menu, but when I got to the farm where I buy it, they where closed. So we had green beans.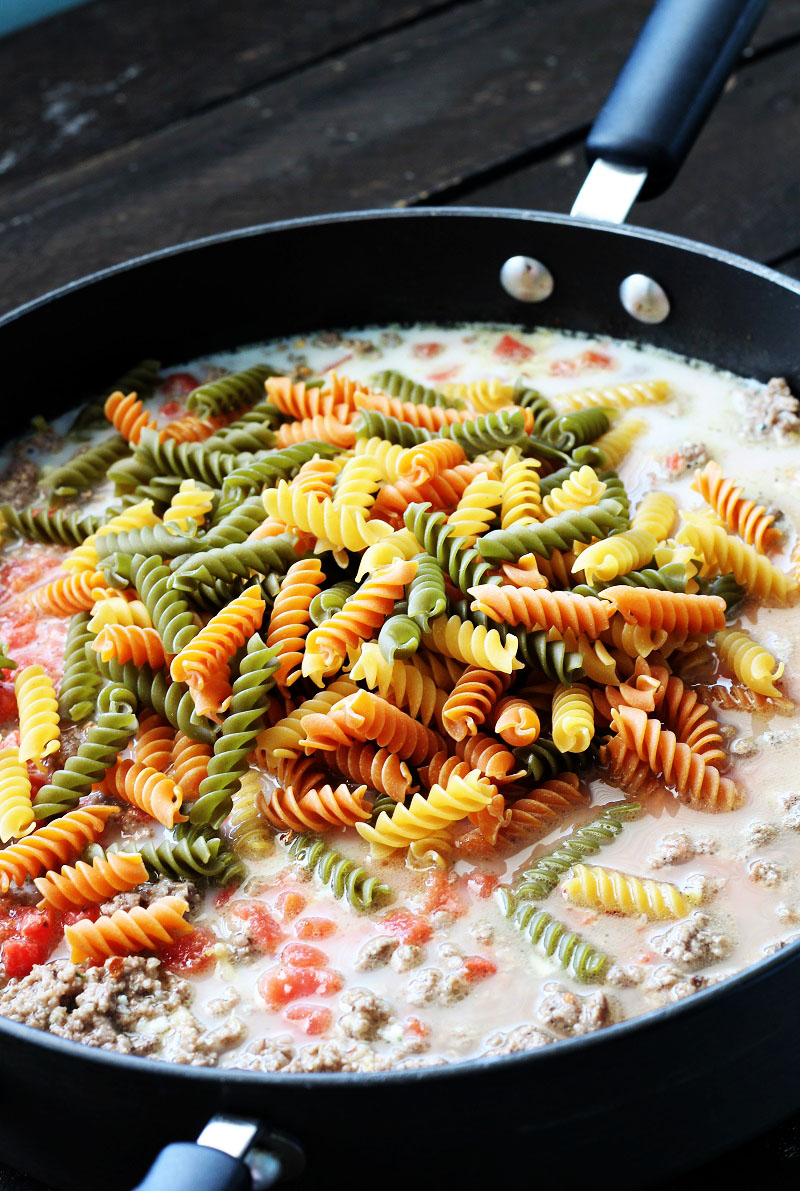 What Ingredients Do I Need For One Pot Barbecue Beef Pasta?
Here's a list of ingredients you'll need to make this Dish (scroll down for the full recipe):
Bacon
Ground beef
Garlic cloves
Dried onion
Beef broth
Diced tomatoes with juice
Milk
Red pepper flakes
Garden Delight Rotini Pasta Noodles
Salt
Pepper
Barbecue sauce
Mushrooms
Cheddar cheese
How Do I Make One Pot Barbecue Beef Pasta?
Here's the simple steps you'll follow to make this Dish (scroll down for the full recipe):
First I cooked the hamburger adding the dried onion while it was cooking.
Then I stuck the bacon in the micro wave.
After the meat was all cooked, I removed the grease and then added the garlic.
Place the beef broth in the pan with the meat, and add the tomatoes, milk, and crushed pepper flakes.
Add the rotini pasta, salt, and pepper.
Place a lid on the pan and let it cook on medium for about 10-15 minutes depending on your stove.
After the pasta is done cooking, add the barbecue sauce, stir and top with cheese.
Canning Your Own Versus Buying Canned Goods:
Sometimes I feel that it is cheaper to buy some food in the store when it goes on sale, than it is to grow your own food and can it.
However I must say that the quality just isn't the same. It is reassuring to know exactly what is in your jars (since you put it in). Although this One Pot Barbecue Beef Pasta recipe calls for canned Tomatoes and Mushrooms, quite often I use tomatoes and mushrooms that I have bottled or canned myself (yes sometimes I actually go to a cannery and can).
Canning is a valuable skill that I am so glad that I learned.
So many times when neighbors or friends have offered me fruit or vegetables that they have grown, I have been so grateful, not only for the produce, but grateful that I could can them and store the food for later. And one of the best rewards that one can have, is the joy of having all your canning jars full and on the shelf.
Now that some of my kids have grown and moved out, I know that I don't use as much as I use to. I do love going downstairs to get something I need rather than to the grocery store.
Green beans are on my mind lately. After working at the cannery where we canned beans, my friend that lives an hour away called me and said "do you want some green beans, I have a couple of buckets full that I picked today?" I told her that I would, and so I guess that I know what I will be doing tomorrow. I just might have to recruit the grand kids to come and snap some beans.
I was really proud of my friend that she would plant them, grow them, pick them, and then give them away. She reminds me of the Little Red Hen. It really is true that what you have on your mind shows up. So you all better be careful what you think about today. I always tell my kids, focus on what you want, not on what you don't want! I think that I tell them that, so that I can remind myself.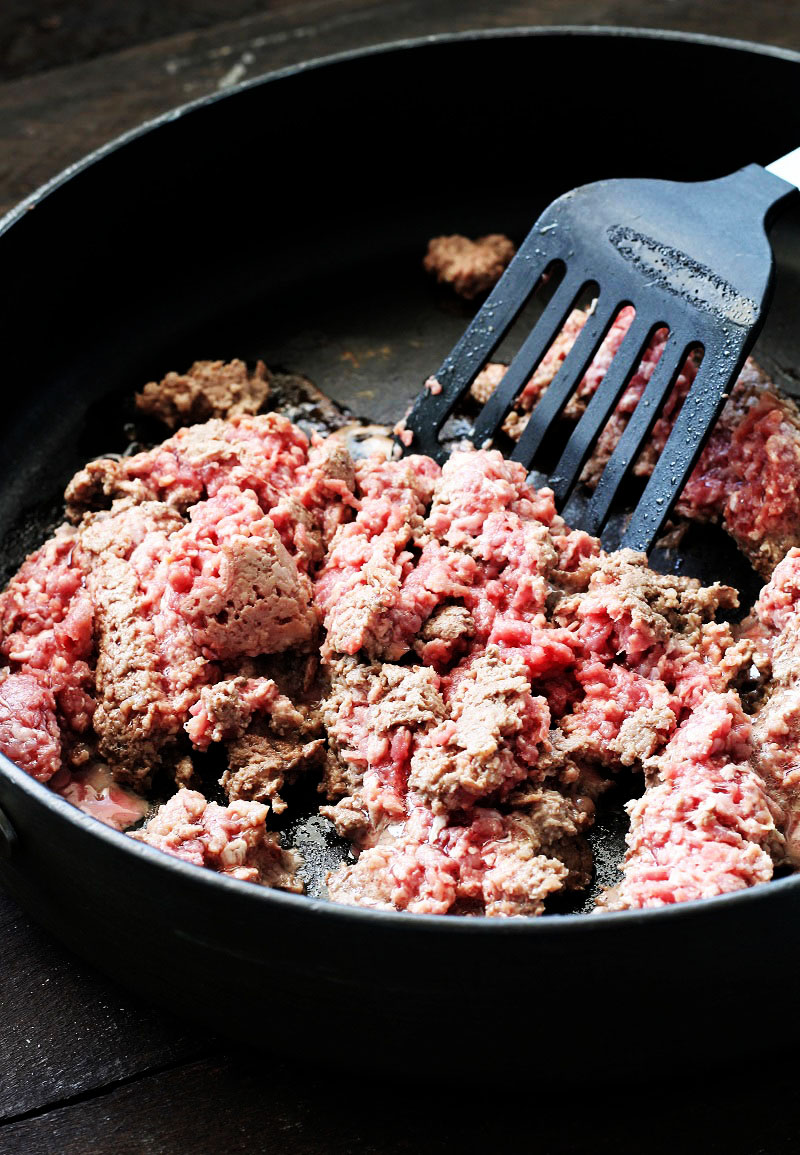 How Do I Not Heat up My House When Canning?
I like to set my dutch oven cooker up in the garage and can out there because otherwise it make the house extra hot.
And so I will let you know how it goes canning beans.
Have Good Basic Canning Supplies:
Water Bath Canner
Pressure Cooker
Canning Rack
Canning Jars with Lids and Rings
Jar Lifter
Wide Mouth Canning Funnel
Also one other thing that I was noticing in my picture here, it is time for a new turner. Some people call them different things, like spatula, pancake turner. What do you call it? Whatever you call it, I have three others in the drawer, but I just don't like them as well. And I am pretty sure that it must have been one of my kids that melted it. I remember my son bought this for me because he broke my other favorite one. You know, there are just things that work well and feel right when you cook.
I laugh when I go to my sister's house, because she has more tools in the garage than she has in the kitchen. She likes the microwave and I don't blame her. If I hadn't had five children, I would use the microwave a lot more. I guess I will just have to find some of my microwave recipes. Great idea and I will be putting one on soon. Thanks for stopping by, and enjoy this one pot barbecue beef pasta; it is amazing!
Other Quick and Easy Recipes:
Here is a link to another delicious One Pot Meal from my Blogging Friend over at Dinner at the Zoo:
Yield: 8 people
One Pot Barbecue Beef Pasta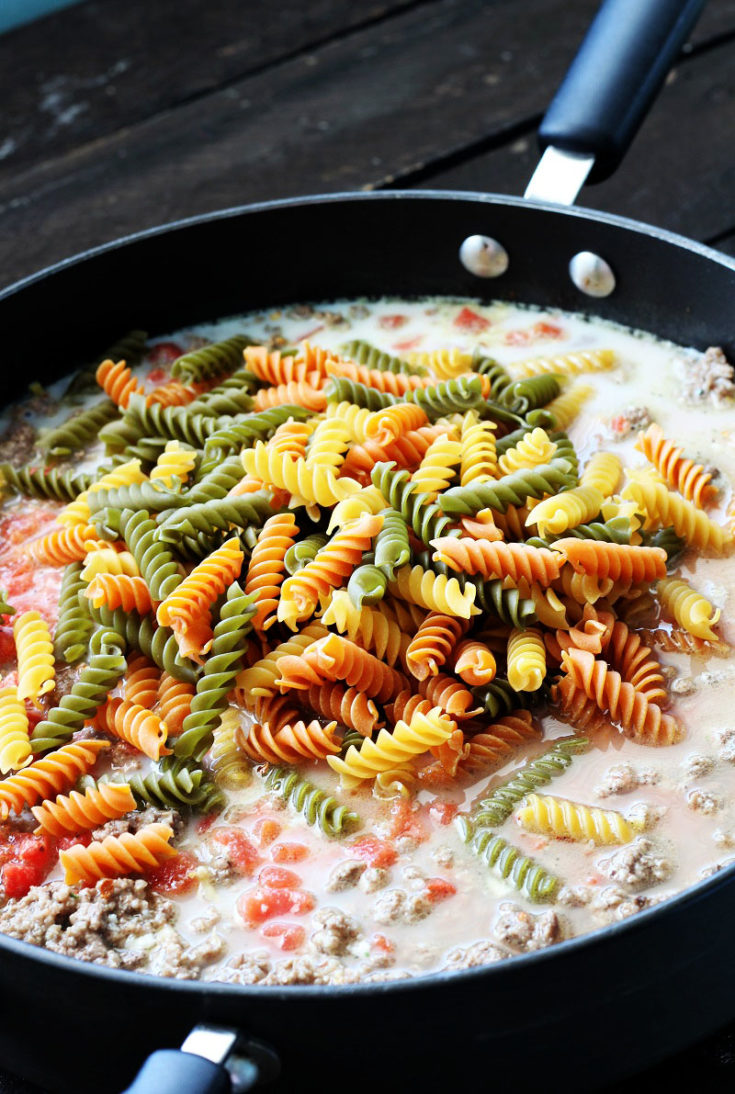 A delicious One Pot Meal of ground beef, bacon, and noodles mixed in a combination of spices to satisfy any appetite.
Ingredients
4-6 slices of bacon (cooked), diced
1 pound of ground beef, cooked
2 cloves garlic, minced
2 Tbsp dried onion
2 cups of beef broth
1 (14.5 ounce) can diced tomatoes with juice
1/2 cup milk
1/4 tsp crushed red pepper flakes
3 cups Garden Delight Rotini Pasta Noodles
1/2 tsp salt or more to taste
1/4 tsp pepper
1/4 cup barbecue sauce
1 (4 ounce) can of mushrooms, drained (optional)
1 cup shredded cheddar cheese
Instructions
In a large pot or cast iron pan, cook ground beef until cooked through.
Remove from pan and cook bacon, or I used precooked bacon. Remove and dice.
Return both meats to the pan and add garlic and onion. Cook for 2 minutes.
Next add beef broth, tomatoes, milk, red pepper flakes, pasta, salt and pepper. Stir until the pasta is mixed in and cover with a lid.
Put heat on medium, cook until pasta is cooked, 10-13 minutes.
Next add the BBQ sauce, and top with cheese.
When the cheese is melted, enjoy!
Nutrition Information
Yield
8
Serving Size
1
Amount Per Serving
Calories

377
Total Fat

19g
Saturated Fat

8g
Trans Fat

1g
Unsaturated Fat

8g
Cholesterol

74mg
Sodium

803mg
Carbohydrates

25g
Fiber

2g
Sugar

8g
Protein

26g
This data was provided and calculated by Nutritionix