This chocolate mock-tini is a fun drink.  Sometimes when the adults are having a drink, it is fun for the the children to be able to have a drink too.  This is a perfect drink for that situation.  Actually I really like this drink myself and I know that you will too.  I like mint and I like chocolate chip.  Mint chocolate chip is one of my favorite flavors of ice cream.  When I was growing up we didn't have near the variety of flavors of ice cream that there are now, but we did have mint chocolate chip. My dad used to always buy Maple Nut ice cream. My siblings and I got a little tired of Maple Nut. Sometimes I wondered if my dad bought that kind so we wouldn't eat it so fast. We always bought a half gallon carton and there were 10 people in our family. By the time you split a half gallon of ice cream into 10, we didn't have large servings. It was funny, when my oldest sister got married, her husband told her that he wanted a bowl of ice cream. She went and dished him a serving like we were used to. When she took it to him, he told her that he wanted a bowl of ice cream – not a dish of ice cream.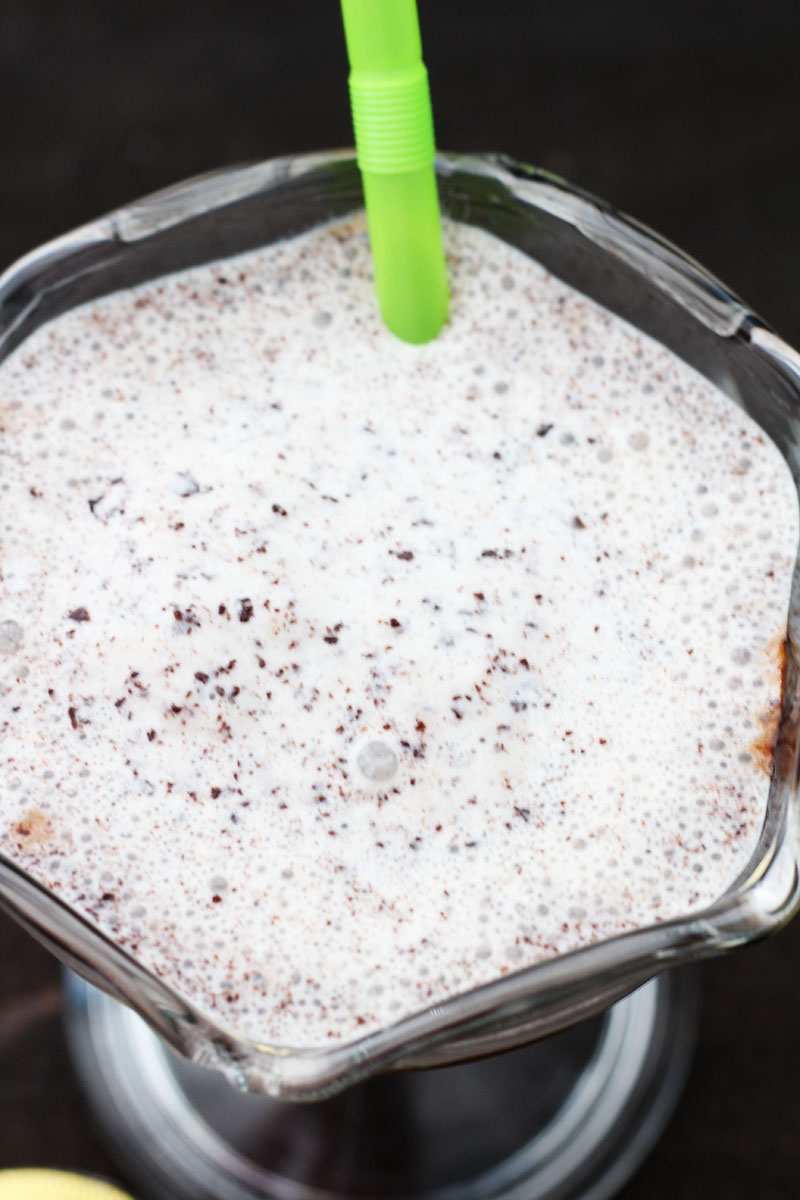 The chocolate syrup coated inside the glass really adds to this drink. It not only makes it look good, but it adds to the flavor too. This actually ended up being kind of like a milkshake instead of a drink.  You can control how thick it is by putting more or less ice in the drink.

Chocolate Mock-tini
Ingredients
Chocolate Syrup
½ cup chocolate milk
1 cup mint chocolate chip ice cream
4 Ice Cubes
Instructions
Coat inside of glass with chocolate syrup.
Blend together chocolate milk, mint chocolate chip ice cream, and 4 ice cubes.
Pour the blend into the chocolate syrup coated glass.