Cheesy Pinwheels are a perfect appetizer and just in time for the Super Bowl!! I can't believe that it is time for the Super Bowl already! I just can't believe how fast the days go.
I always love a good get together and I know that you will be so happy with how these come together so quickly. I think that next time I make cheesy pinwheels, I will add a little diced ham. Yum, I just can't wait to make them again.
You could also put some chicken in them. That would be good too. Maybe even some Swiss cheese and some ham, I know that my husband would be in heaven. What is your favorite combination?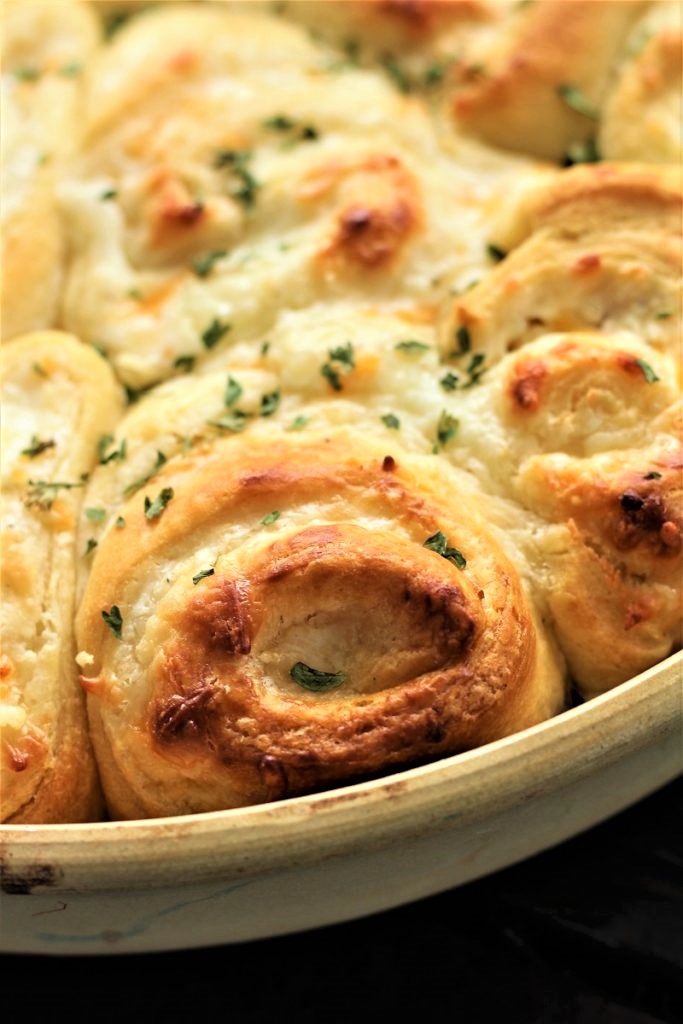 So let me tell you how exciting today was, I went to the grocery store and as I went to check out, there were some beautiful flowers that they had marked down.
So I thought, I will just get some of those gorgeous roses for $1.49; yes that is right, they were a beautiful red, and there was six of them. So then I got thinking who else I could give some of them to?
I thought about my neighbor and when I went, she told me that it was her husbands birthday, he passed away about 7 months ago. I was glad that I had gotten them and taken them to her.
We had a nice visit. She has two cats and they are beautiful. The one is a little grouchy and he doesn't come out very often. His sister, however is a lot friendlier and she comes out and wants you to rub her back and give her all this attention.
I grew up having a few cats, but on the farm, they stayed outside. Anyway, I hope that I was able to make her day. Flowers just seem to do that!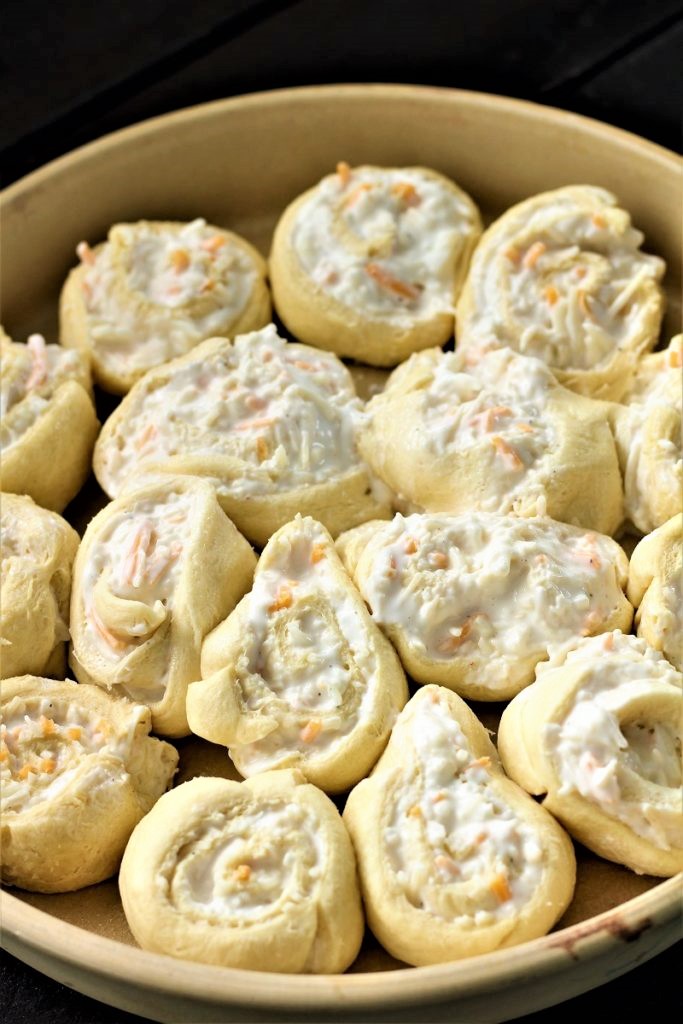 So, are you getting ready for the Super Bowl, and what kind of snacks are you having? Healthy is good. These cheesy pinwheels are kind of not real healthy, but cheese is good for you right!?!
I do think that you will enjoy them and if you like, you can always add some olives, and a nice slice of avocado on the top. That way they will be delicious and nutritious. That reminds me of the other day when I was telling you, next week I will start eating healthier, after the holidays, and after so and so's birthday. Okay, I guess right after the Super Bowl. Enjoy!!


Yield: 16 rolls
Cheesy Pinwheels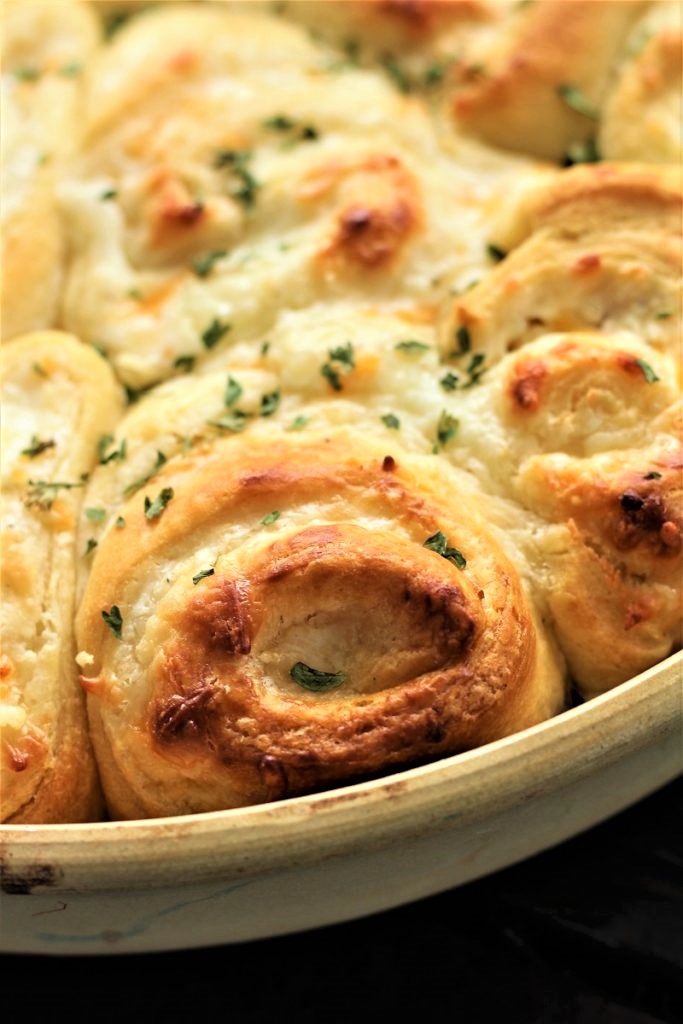 Prep Time 10 minutes

Cook Time 20 minutes

Total Time 30 minutes
Ingredients
1 cup sour cream or plain yogurt
1/3 cup mayonnaise
1/2 teaspoon garlic powder
1/4 teaspoon onion powder
1/4 teaspoons ground pepper
1/3 teaspoon salt
1 cup shredded mozzarella cheese
1/4 cup grated Parmesan
1/4 cup cheddar cheese
2 (8 ounce) tubes of crescent rolls
dried parsley for garnish
Instructions
Preheat the oven to 375 degrees.
In a large bowl, combine sour cream or yogurt, (I used yogurt), mayonnaise, garlic powder, onion powder, salt and pepper. Stir together.
Then add the cheeses.
Roll out the crescents.
Pinch the seams together.
Place half of the cheese mixture onto the crescents and roll them up starting on the short end.
Then cut the roll into eight pieces. (I use dental floss. Wrap it around the roll, then criss cross the floss and it will cut it very nicely).
Place the rolls into a deep pie plate that has been buttered or sprayed with cooking spray.
Bake in a preheated oven for 18 - 22 minutes.
Garnish with dried parsley.
Serve immediately.