California fig banana bread is an amazing treat! I love figs, but I couldn't get some of my kids to eat them until I made this bread! When I found out that they were having a contest, I couldn't wait to make the bread and take some awesome pictures.
It has been a lot of fun. Look at this bread and how delicious and moist it is! The only thing that I didn't do right was to make it for Fathers Day. And no not because my amazing husband's name is Newton! Yes, people use to call him "the Big Fig" back when we were in high school, thinking that they were so funny.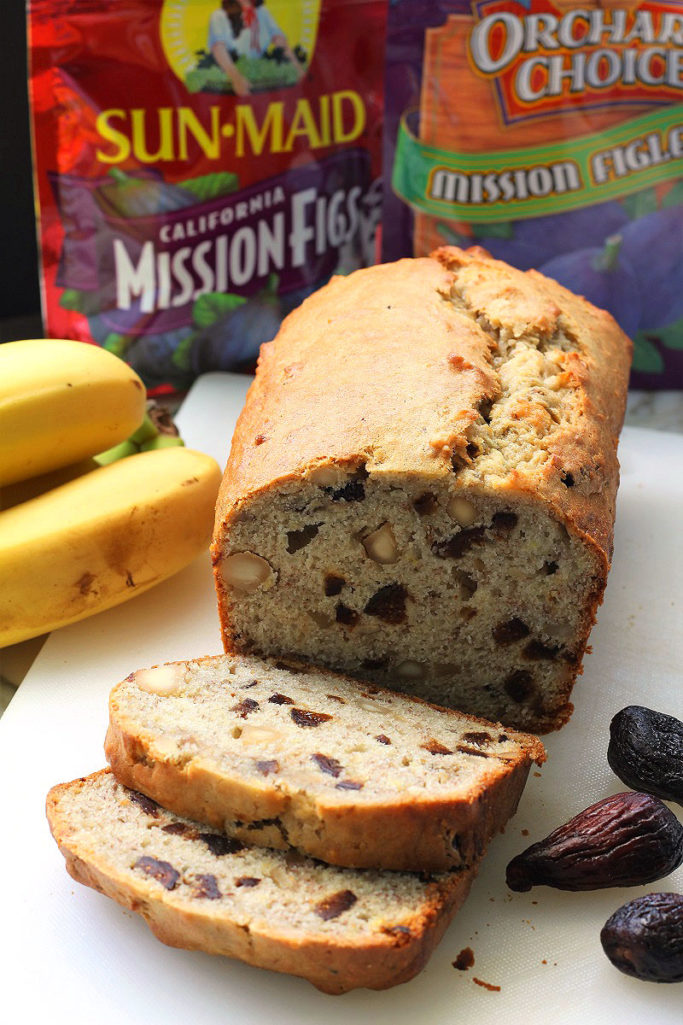 He was adopted and his father's first son. My father-in-law's middle name is Newton and so my husband is named after his father. Anyway to make a long story short, he loves raisins and figs and all kinds of good stuff!
And so when I saw this recipe for California fig banana bread, I knew that it was a must. Oh ya, and he was born in California! So don't you think that this recipe was a MUST!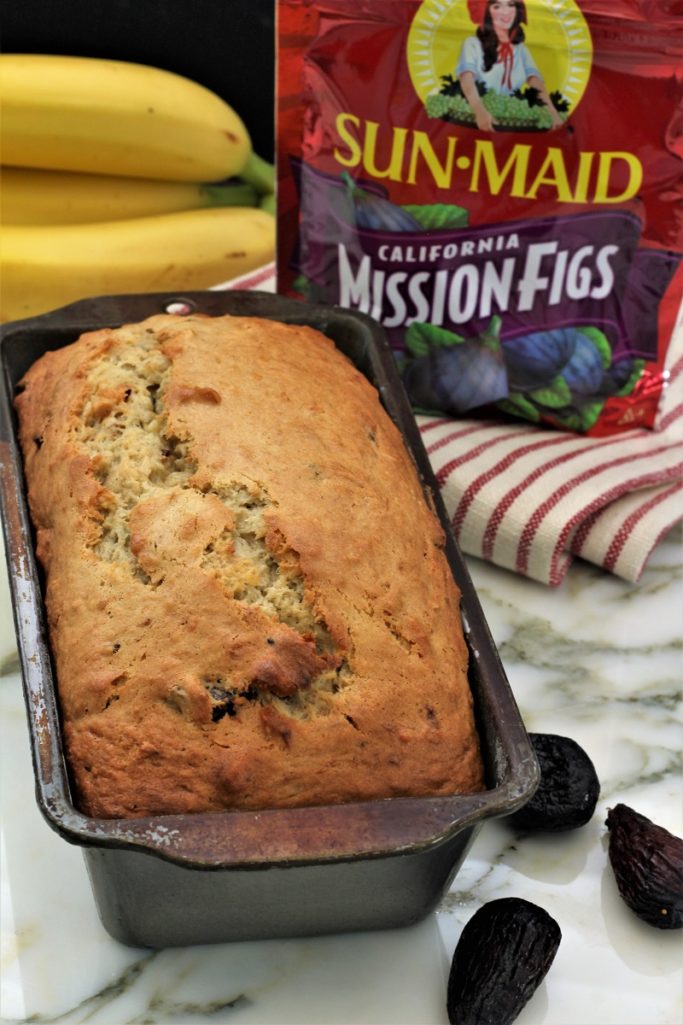 When we went to a a blogging conference a few weeks back, I went to the station that had California Figs. I loved them. I ate the whole bag myself. They are moist and delicious and I an anxious to see what my kids think. I haven't let them eat my masterpiece yet, so I will have to finish writing after dinner.
Well I am back, and it was a hit! Delicious! We all loved it!! I hope that you soon get a chance to try California fig banana bread. You will be glad that you did.
We have some fun holidays coming up, like the Fourth of July, and Labor Day. It is time to be thinking of some fun and yummy food for those get togethers. And if you have a family reunion, California fig banana bread is a must, Aunt Betty will hug you and pinch your cheeks and tell you what an amazing cook you are.:) Enjoy your bread and enjoy your summer.


Yield: 8 people
California Fig Banana Bread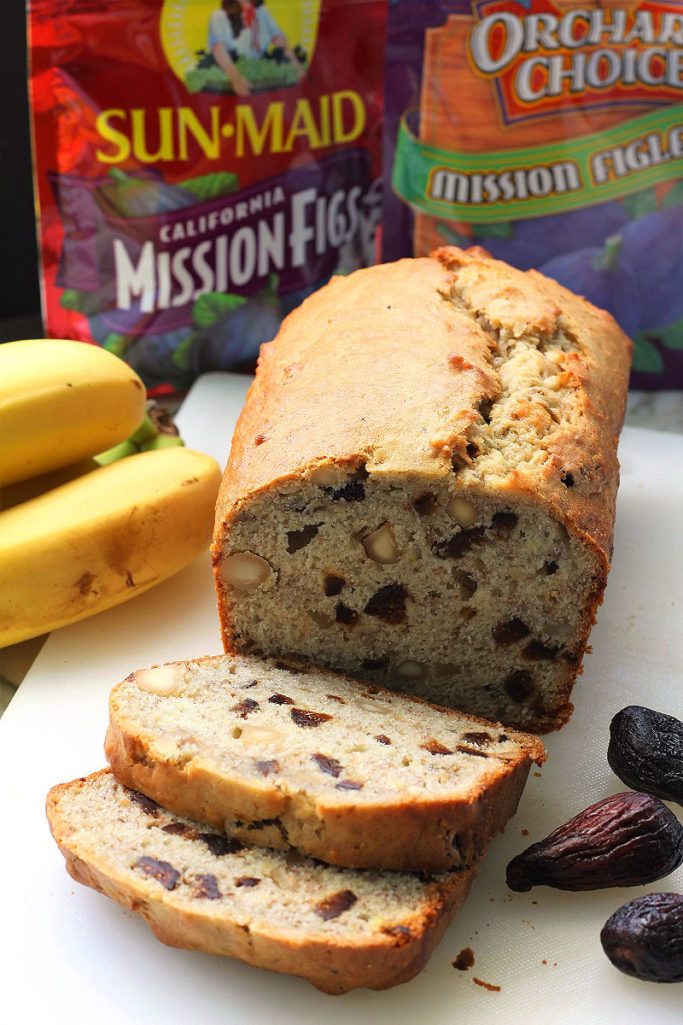 Prep Time 15 minutes

Cook Time 1 hour

Total Time 1 hour 15 minutes
Ingredients
2 cups unbleached all-purpose flour
3/4 cup sugar
3/4 teaspoon baking soda
1/2 teaspoon salt
1 cup (6 ounces) Blue Ribbon Orchard Choice or Sun-Maid California Figs, stems removed and chopped into 1/4" pieces
3 large very ripe bananas, mashed well
6 tablespoons (3/4 Stick) unsalted butter, melted and cooled
2 large eggs
1/4 cup whole or low-fat yogurt
1 teaspoon vanilla extract
3/4 cup chopped macadamia nuts, toasted
Instructions
Adjust oven rack to lower middle position and heat oven to 350 degrees. Grease an 8 1/2" by 4 1/2" inch loaf pan.
Whisk the flour, sugar, baking soda, and salt and figs together in a large bowl.
In a medium bowl, whisk the mashed bananas, melted butter, eggs, yogurt, and vanilla together. Gently fold the banana mixture into the flour mixture with a rubber spatula until just combined (do not over mix).
Fold in the macadamia nuts. The batter will look thick and chunky.
Scrape batter into the prepared pan and smooth the top. Bake until golden brown and toothpick inserted into the center comes out with just a few crumbs attached, about 55 - 60 minutes, rotating the pan halfway through baking.
Let the loaf cool in pan for 10 minutes, then turn out into a wire rack and let cool for 1 hour before serving.