Blueberry jello salad is just a wonderful salad. It takes just a little extra time to make, but it is worth the effort. I like to make this Blueberry jello salad on special occasions just because it is something that you don't have all the time. I love the middle layer because it has cream cheese and jello, mixed with some sugar and it comes out rather creamy. Then we top it off with the last layer of blueberry topping!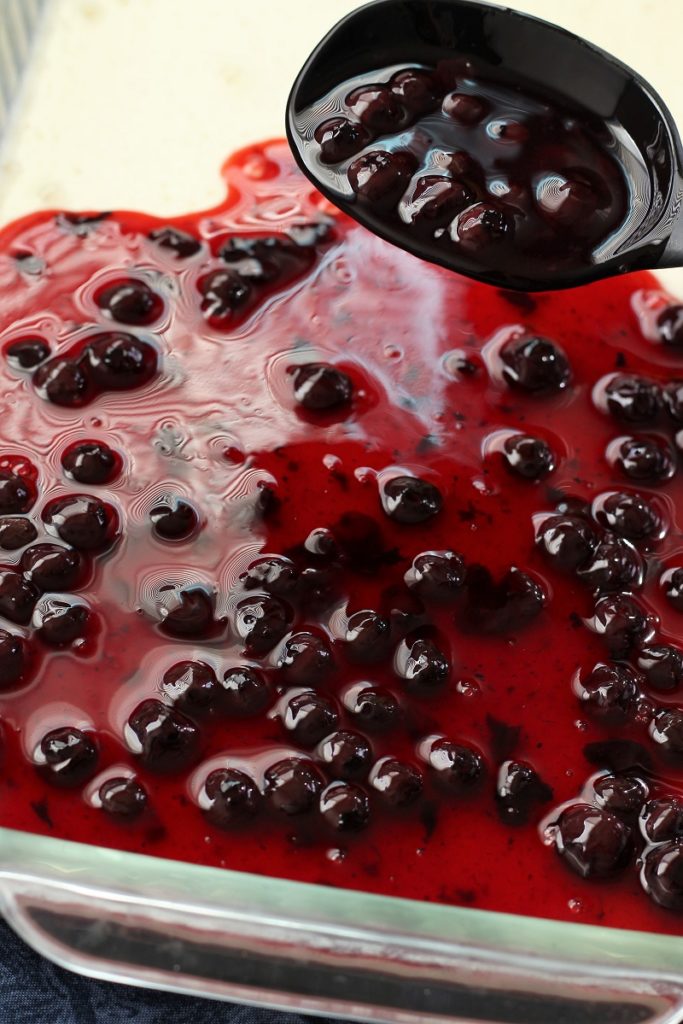 I don't know what in the world is going on with me lately. I guess I have a little too much on my brain. So yesterday I went to the grocery store to pick up a few items. When I got home I remembered that I had forgotten a couple of things that I needed. So then I went back to a different store. That was all good until this morning when I went to use black pepper and I remembered that I had forgotten to get some. The worst thing is when one makes a list and forgets to take the list! And so I hope that you don't have this problem. And when I go, I am going to buy two, one to use and an extra one for storage.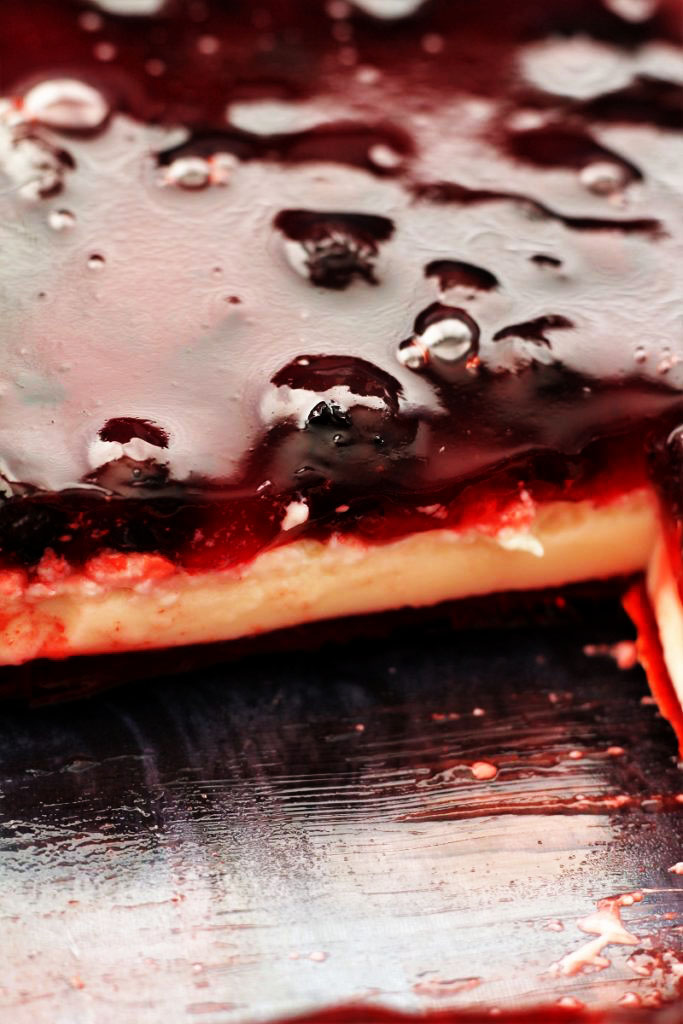 One more thing that I wanted to tell you, is that you can put nuts like pecans in that middle layer of this Blueberry jello salad, if you want. I never do because my children aren't big on pecans. However, I think that it would give it a nice crunch and taste fantastic. So you just might want to put this on your list to make for Christmas, because Christmas is just around the corner. What are some of the salads that you like to make for Christmas dinner? Did your mom make them as well? I will have to post one more salad that we had a lot growing up. It is very tasty and reminds me of my younger years. Looking forward to all the fun holiday times and I hope that you will enjoy the holidays as well!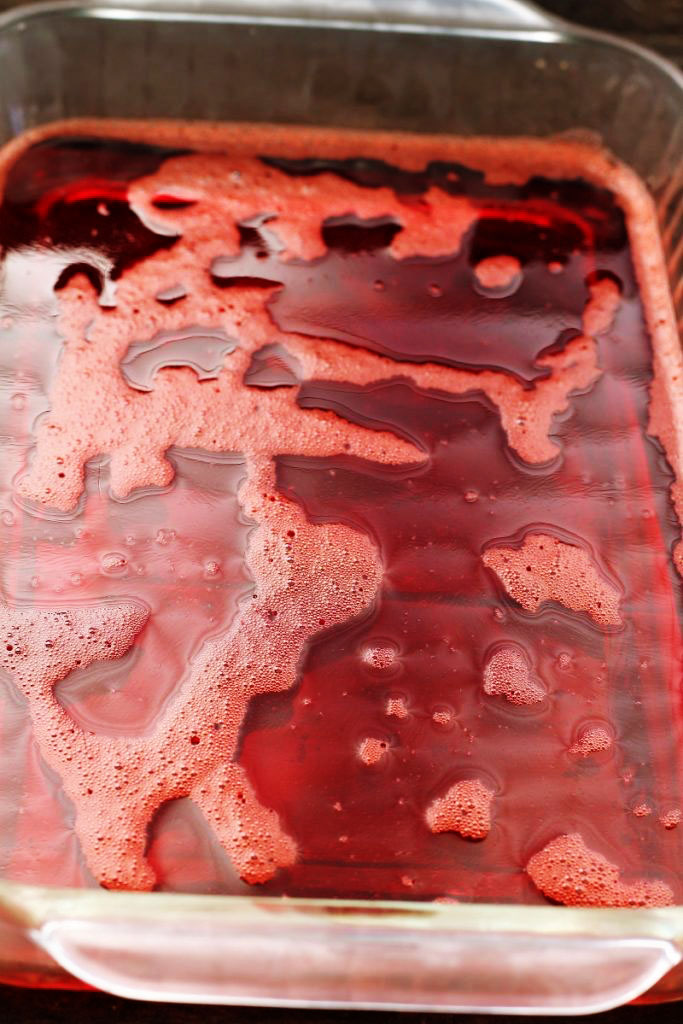 Blueberry Jello Salad
Prep time:
Cook time:
Total time:
Ingredients
1 (3 ounce) package cherry Jello
2 cups boiling water
1 large can (12 ounce) canned milk
1 cup sugar
1 package Knox gelatin
½ cup cold water
1 (8 ounce) package cream cheese softened
2 teaspoons vanilla
1 (3 ounce) package cherry Jello
1 cup hot water
1 can blueberry pie filling
Instructions
Bottom Layer: Mix 1 package of jello in 2 cups of boiling water, stir until jello is dissolved. Pour into a 9" X 13" pan. Chill until set.
Middle Layer: Combine milk and sugar in a saucepan, and bring to a boil.
In a separate bowl, mix Knox and ½ cup cold water. Add this to the milk mixture.
Then add the cream cheese and vanilla.
Cool then pour over the first layer. Set completely.
Top Layer: Dissolve the other package of cherry jello in 1 cup of hot water.
Let cool on the counter for about 8 - 10 minutes.
Then add the pie filling, spread on top of the second layer and refrigerate until set (about 45 minutes).
Cut into squares and enjoy.