Baked chicken parmesan pasta is excellent for those days when you have been so busy! I love the bread crumbs on the top; they go so well with the whole mixture! Also it was so nice to have some leftovers for lunches the next day.
You know that the dishes taste great when 3 people out of 3 people take it for lunch. If you don't have marinara sauce, you could always use spaghetti sauce. It will give it just a little bit of a different flavor, but it will still be good.
I added some spaghetti squash on the side, and we really enjoyed our dinner. Since it has the bread crumbs on top, I don't feel the need to add garlic bread or any other type of bread.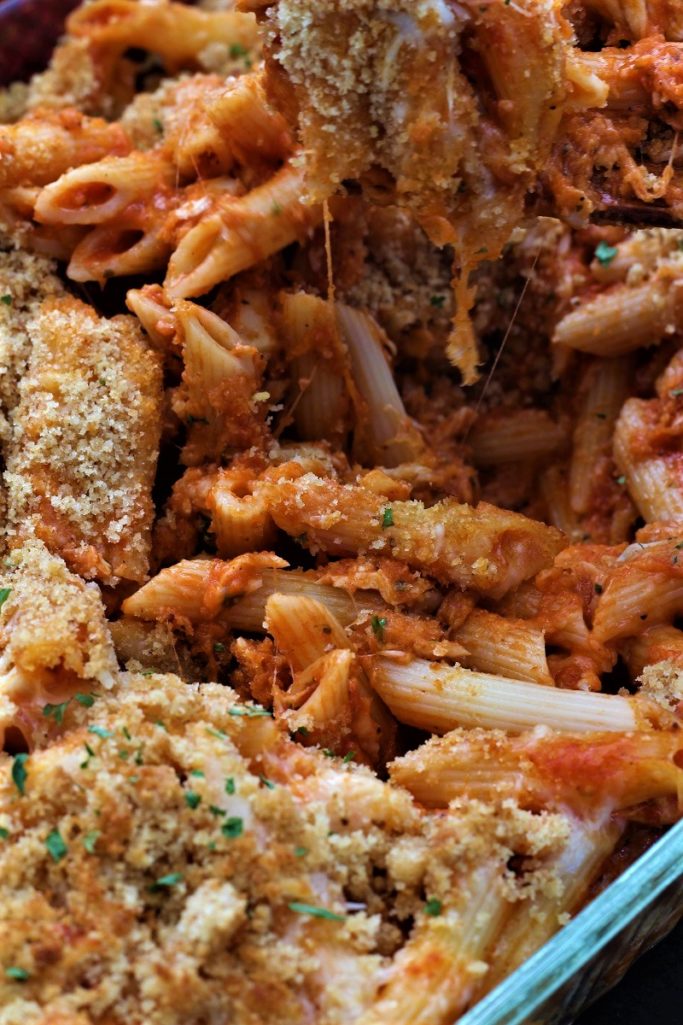 I love the pasta with the mozzarella cheese, and the marinara sauce. And if you are in a really big hurry, you can always grab a rotisserie chicken, letting you get your dinner on the table even faster.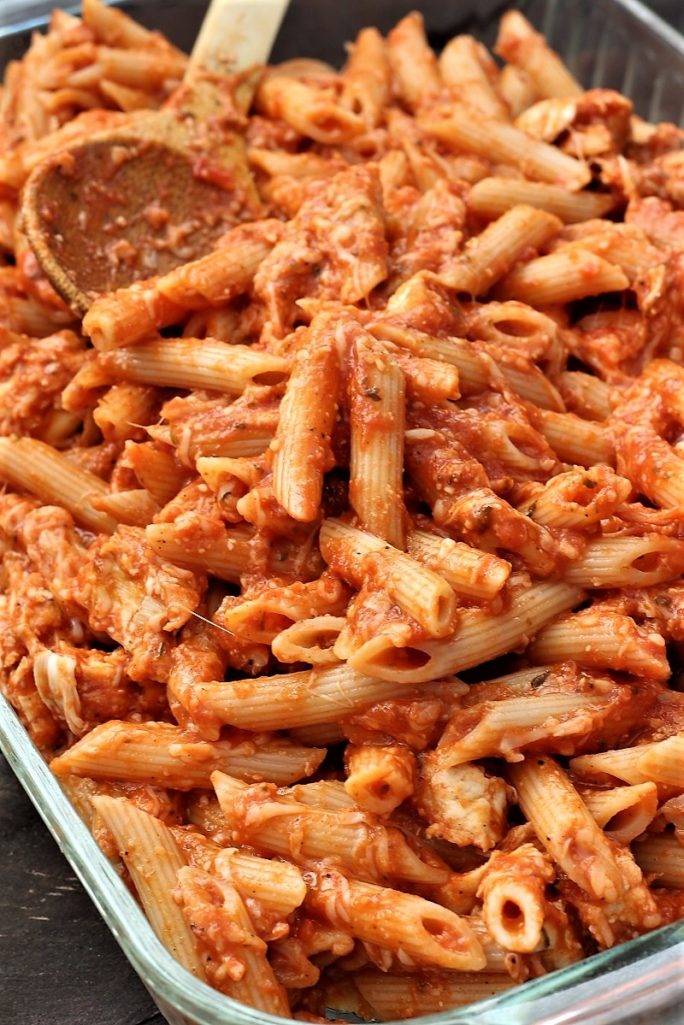 What do you make for Halloween night? I usually make soup. However if you are pressed for time, try this recipe. I guarantee, your family will thank you for it! Also if you wanted to, a nice green salad would go very well with it.
I sure do hope that the weather holds out for a few more days, so that the cute little trick-or-treaters can have a warmer night out. I know that my cute little granddaughter has about wore her costume right out. She puts it on and takes it off about 50 times a day! She is going to be a witch.
I was thinking about dressing up with her, but I am pretty sure this grandma's witch dress is too small. Now too bad I can't use a little magic, and poof about 10 pounds away. They say "never trust a skinny cook". Ha ha!!  So whatever you choose, soup or baked chicken parmesan pasta, have a wonderful Halloween.


Yield: 10 people
Baked Chicken Parmesan Pasta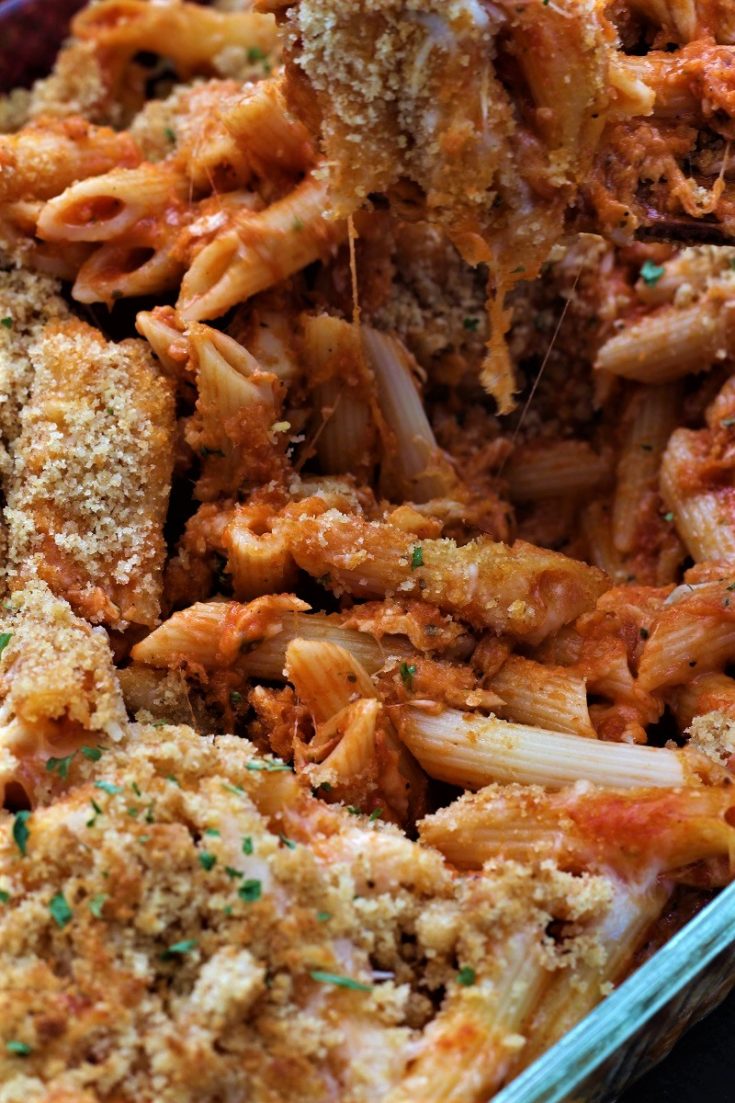 Prep Time 20 minutes

Cook Time 40 minutes

Total Time 1 hour
Ingredients
12 ounces penne pasta
2 cups cooked chicken, cubed or shredded
24 ounces marinara sauce
2 1/2 cups shredded mozzarella cheese, divided
3/4 cup Parmesan cheese
1/2 tsp salt
1/4 tsp pepper
2 tsps butter melted
1 clove garlic (minced)
1 cup bread crumb
Instructions
Preheat oven to 350 degrees.
In a large pot, cook the penne pasta according to package directions. When it is cooked, drain the pasta in a colander. Rinse with warm water.
Place the pasta back into the pot. Add cooked chicken, marinara sauce, 1 cup mozzarella cheese, 1/4 cup parmesan cheese, salt and pepper.
In a medium skillet, add the butter and the garlic. Cook for 2 minutes.
Then add the bread crumbs and stir until mixed.
In a 9" x 13" greased baking dish, add the pasta mixture, make it as level as possible.
Top with the remaining mozzarella cheese, and then the remaining parmesan cheese.
Place the bread crumb mixture on next.
Cover with foil and bake for 30 minutes.
Remove the foil and brown the crumbs for 6 - 8 minutes.