Whole Wheat Bread is a reminder of the good old days when my mother baked bread.  There was nothing like the aroma of bread in our home when we walked in from school.  A piece of warm bread with butter or jam was such a treat.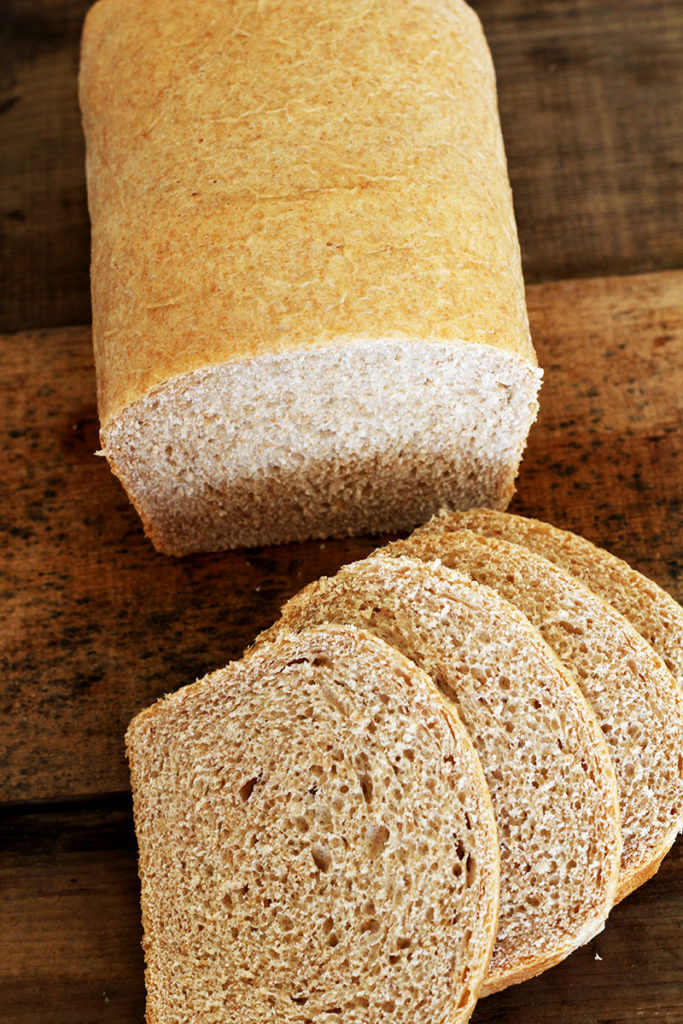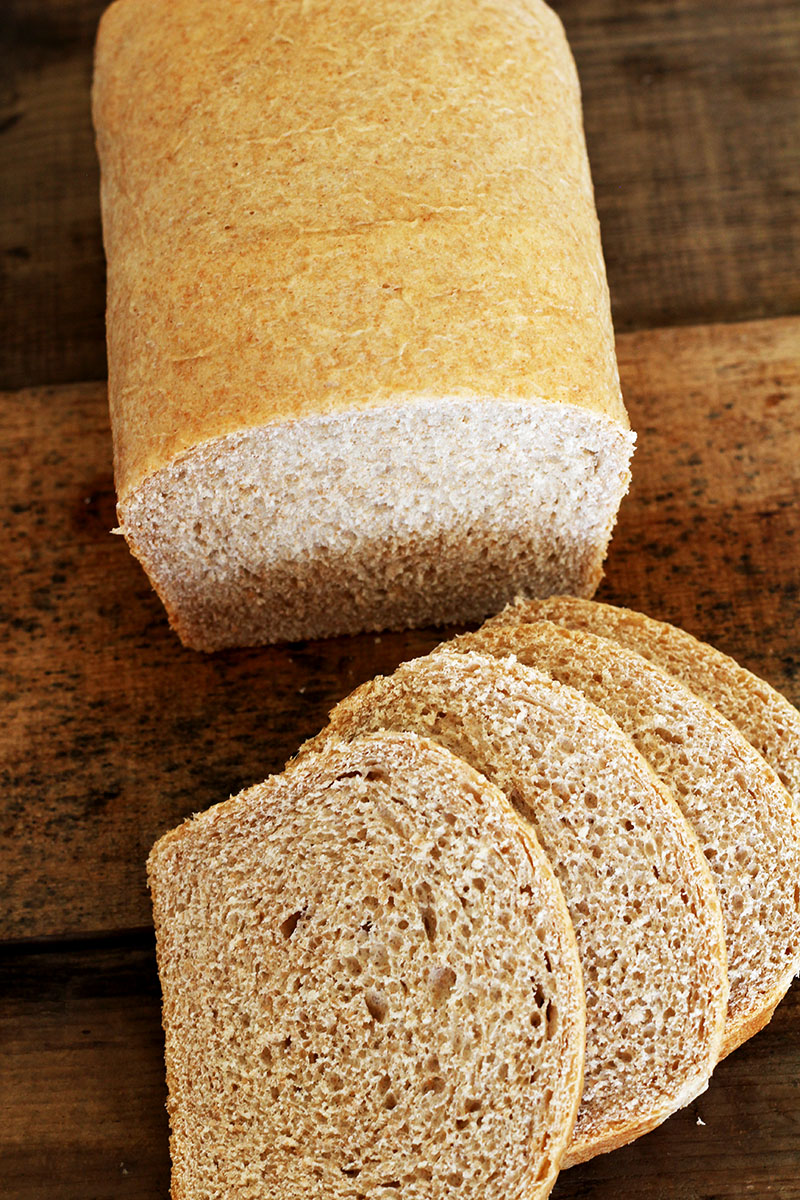 I have been using this recipe for the last 25 years.  It has never failed me.  It makes 5 loaves so you will want to become your neighbors new best friend, or maybe just make half the recipe.  I got the recipe from a good friend that worked in a kitchen store.  She did ceramics in her garage at night and worked during the day for the kitchen store.  It is a Magic Mill recipe and you and your family will love it. Try it with some home made jam.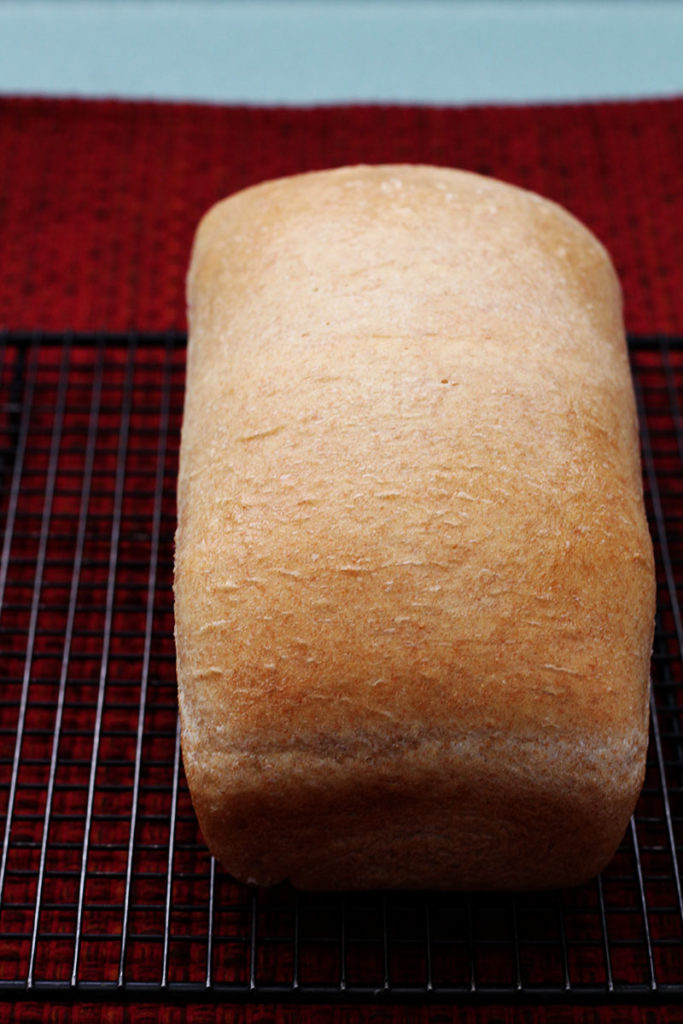 Yield: 4 loaves
Whole Wheat Bread
Prep Time 50 minutes

Cook Time 35 minutes

Total Time 1 hour 25 minutes
Ingredients
5 cups warm water (110 - 120 degrees)
2 Tbsps. yeast
1 tsp. sugar
1/4 cup oil
1/4 cup dough conditioner
3/4 cup honey
1 Tbsp. salt
6 cups white flour
6 cups whole wheat flour
Instructions
In a separate bowl, mix one cup of warm water and the yeast, with 1 tsp sugar. Let yeast rice for about 5 - 10 minutes.
In a Bosch or Kitchen Aid use the dough hook and mix 4 cups warm water, oil, dough conditioner, honey and about 8 cups of flour.
Then add the yeast mixture and the rest of the flour except for one cup.
Add the last cup of flour, a little at a time making sure that your bread is neither too dry or too wet.
When it starts to pull away from the sides of the bowl you know it is just about right.
Mix on medium for 10 minutes.
Put out on a counter top that has been sprayed with cooking spray and cut into 4 equal pieces. Press out flat with your hand and try to get it into the shape of a rectangle.
Roll up and put into a greased bread pan.
Let rise for 30 minutes.
Bake in a preheated 400 degree oven for 10 minutes, and then at 325 degrees for 25 minutes.