I went to get a loaf of cinnamon burst bread for my neighbor a couple of weeks ago and when I got to the store, I found out that it was $7.00 a loaf. I love cinnamon burst bread, but I do not want to pay that much for a loaf of bread. So I told myself that I would learn to make my own.
The cinnamon burst bread turned out wonderful! I was so pleased with it and I got three loaves of bread! We love to eat it with butter or honey and we also love to make french toast out of it; served with maple syrup. We love to make our syrup from scratch. (Made at home) 😉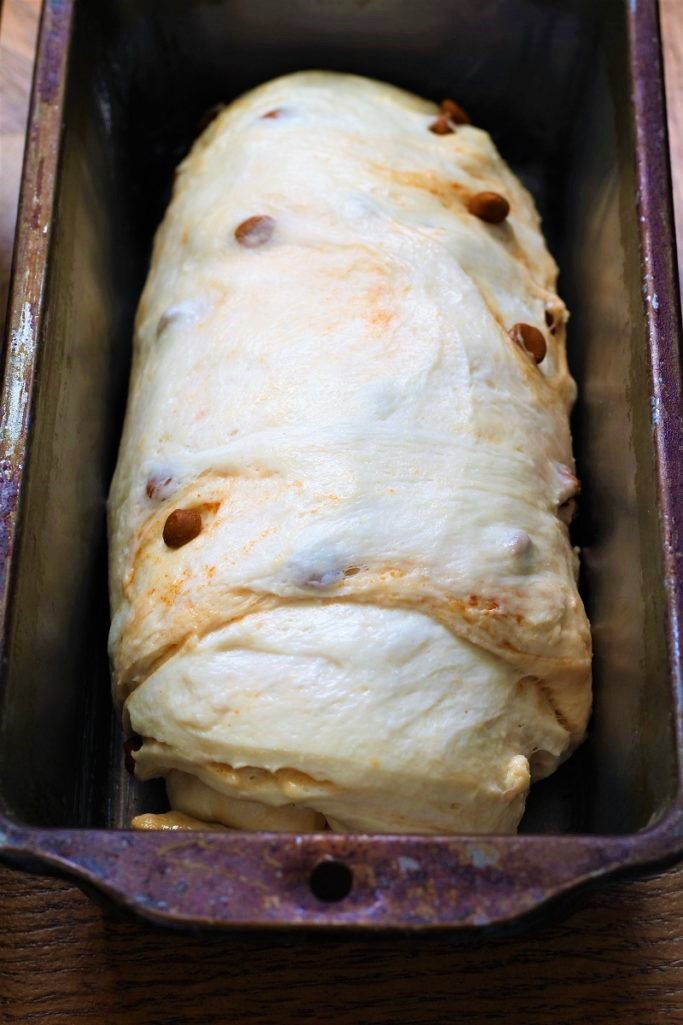 How Do I Scald Milk?
To Scald Milk:
Use a heavy bottomed pan; that will help to distribute the heat more evenly so your milk doesn't scorch.
Turn the heat to medium and bring the milk nearly to a boil, stirring regularly to prevent a "skin" from forming.
Once the milk starts bubbling remove it from the heat and you have made scalded milk. Let it cool before using it in your recipe.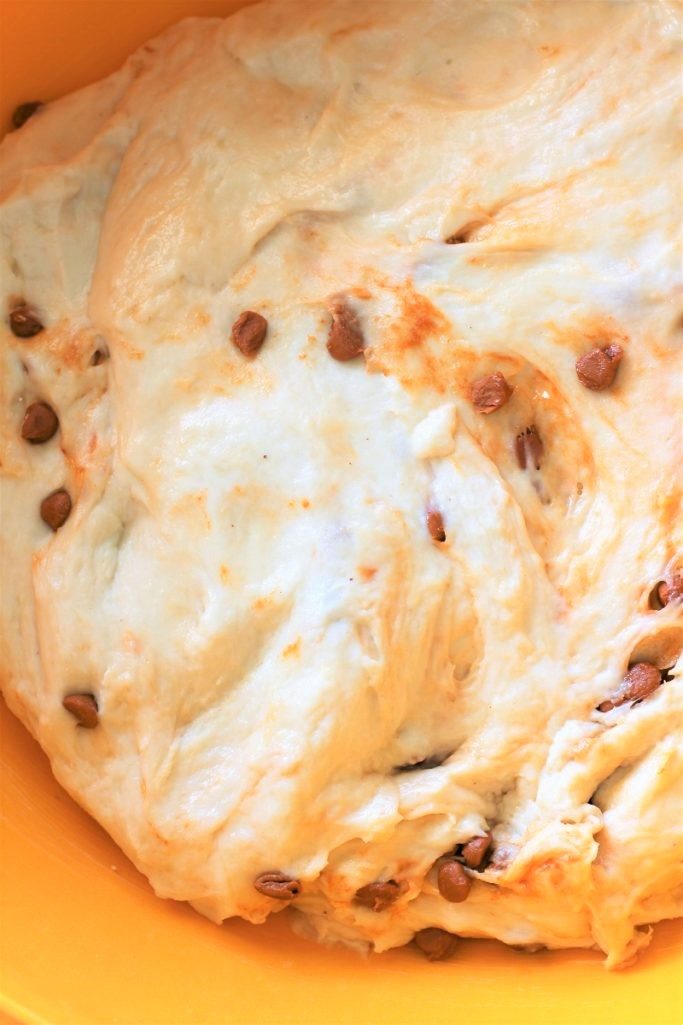 Why Should I use Scalded Milk?
Scalded milk is wonderful for yeast breads, as it makes the bread lighter. It also makes sponge cakes more spongy. The whey protein in milk can actually weaken gluten, preventing bread doughs from rising properly, but when milk is scalded, this protein is actually deactivated.
Since scalded milk is warm, it also helps dissolve sugar and melt butter faster. Yeast also activates quicker in a warm liquid instead of a cold liquid, causing the dough to rise more quickly. So using warm milk can help save a bit of overall preparation time.
Warm milk has a wonderful way of infusing different flavors. Heat the milk and add an aromatic like a vanilla bean, fresh herbs, citrus peels, or a cinnamon stick, and that flavor will infuse right into the milk.
Scalded milk is very simple to make and so worth your time.
Yield: 3 loaves
Cinnamon Burst Bread
Prep Time 2 hours 30 minutes

Cook Time 30 minutes

Total Time 3 hours
Ingredients
2 cups milk, scalded
1/4 cup sugar
4 teaspoons salt
1 teaspoon vanilla extract
1/4 cup butter, shortening, or oil
1 cup warm water (between 110-125 Fahrenheit)
2 packages of dry yeast or 4 1/2 teaspoons
1 teaspoon sugar
6 1/2 - 8 cups of flour
1 1/2 cups cinnamon chips
Instructions
Place the 2 cups milk in a heavy medium size pan.
Turn stove top on to medium heat.
Add the 1/4 sugar, 4 teaspoons salt, 1 teaspoon vanilla and 1/4 cup butter or oil.
Mix the 2 packages of yeast and the 1 teaspoon of sugar with the 1 cup water and set it aside. Make sure that it is in a cup or bowl that holds double the amount of liquid, as this will rise and expand.
Then allow the milk mixture to cool to at least 115 degrees so that it won't kill the yeast.
Combine the yeast and milk mixtures and add part of the flour.
Mix until smooth. I have a Bosch that I make my bread in, but you may use whatever you have.
Then add enough more flour to make the dough slightly sticky to the touch.
Add the 1 1/2 cups cinnamon chips, and mix ever so slightly.
Knead or mix the dough for about 7 minutes
Let the dough rise until doubled in size.
Punch it down and let it rise again.
Shape into 3 loaves, and let it rise for 30 minutes.
Bake at 375 degrees for 30 minutes.
When it is finished, remove from the oven, brush some butter on the top of each loaf, and allow it to cool out of the pans on a wire rack.
Nutrition Information
Yield
36
Serving Size
1

Amount Per Serving

Calories 739 Total Fat 7g Saturated Fat 3g Trans Fat 0g Unsaturated Fat 3g Cholesterol 5mg Sodium 257mg Carbohydrates 146g Net Carbohydrates 0g Fiber 5g Sugar 8g Sugar Alcohols 0g Protein 19g

This data was provided and calculated by Nutritionix