French bread is the perfect side to soup or pasta. This delicious bread is soft and chewy. Fresh out of the oven it is so amazing that if you try a slice, I am pretty sure that you will not be able to resist another slice.
Do you add butter or honey? Tell me what you like on your amazing bread as it comes fresh out of the oven. French bread is so easy to make. The part that takes the most time is allowing it to rise. Make your french bread and then you can go do something else while it rises.
Read a book, take a nap, go to the store. Just do not go shopping for three or four hours, because when you get home your bread just might have grown so big that you are not able to get into the door. Ha ha!!!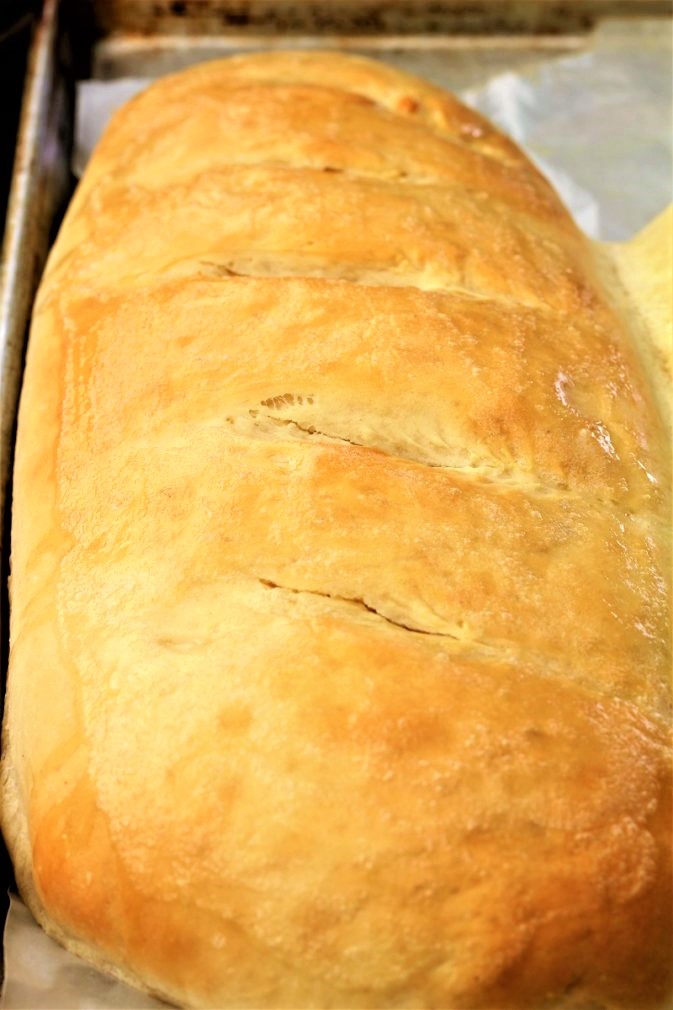 Do you ever do that, go shopping, and plan on being gone for an hour or so? When you get home, it has been 3 or 4 hours. Sometimes there are just the funnest things to look at. And I love this time of year when the new spring things are out.
I love the pastel colors of Easter. They just put a spring into my step. Also, who in the world put Easter and April Fools on the same day? Don't they know that we need to celebrate those two holidays on different days. How are you all handling that? Oh well, since they didn't ask me for my opinion, I will just have to deal with it! Ha ha!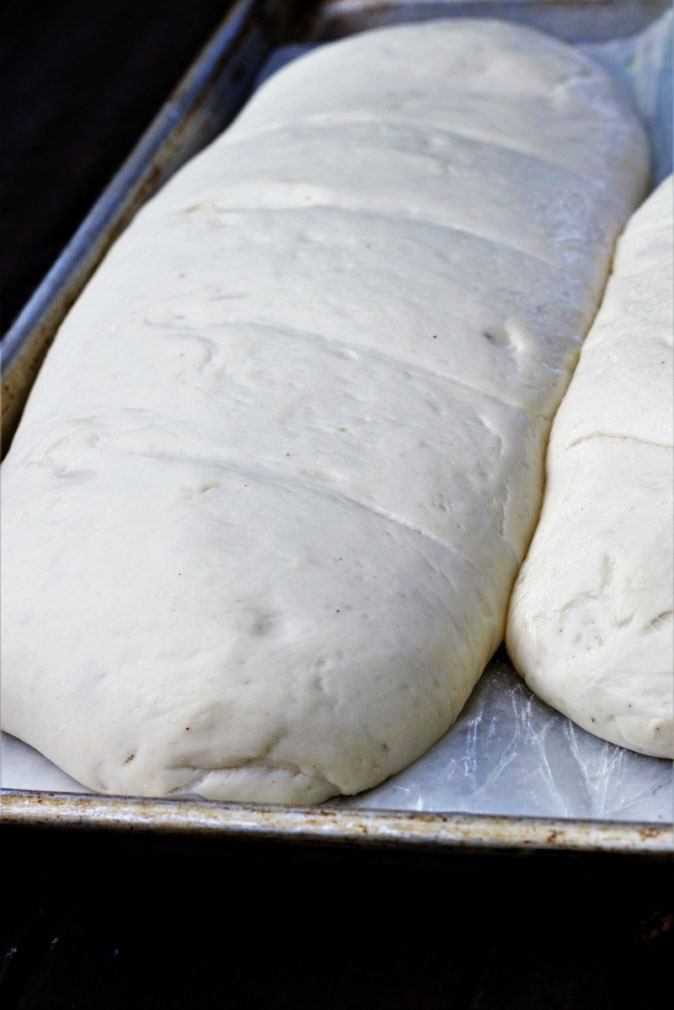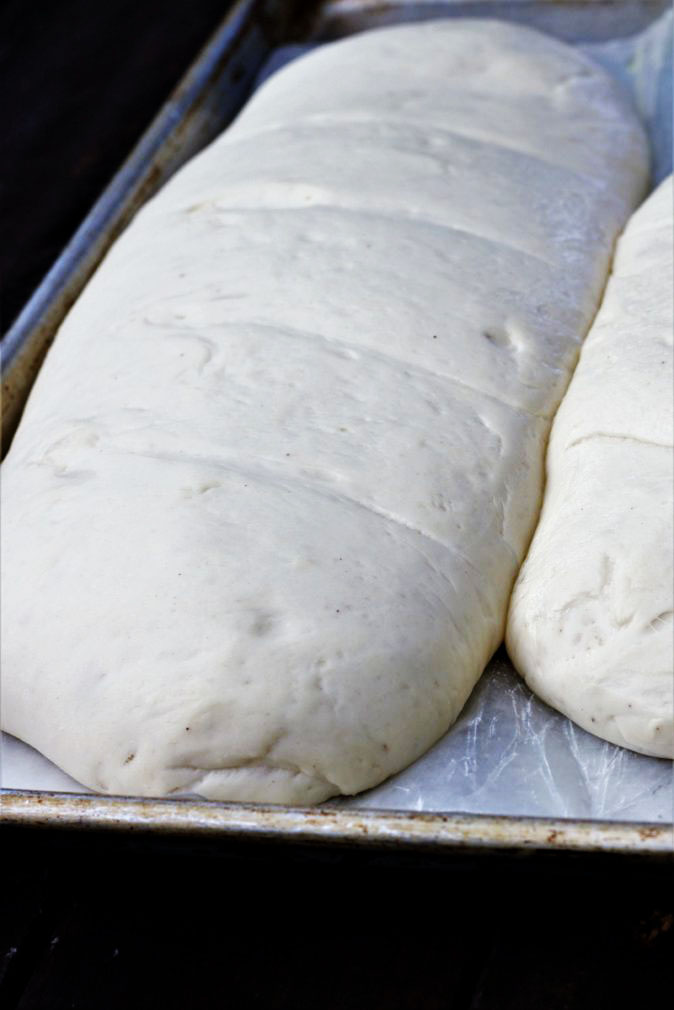 My loaf shapes are not perfect, but the bread tastes so good, that not one person complained, and the shape of the loaves is something I can continue to work on. I am not perfect at baking or cooking; I am just passionate about it. It truly brings families to the table and allows us to talk.
Slow down my friends, and live enjoy your friends and family. Try making something new and eating it with family or friends. And if you keep trying you will get better and better at cooking and baking.
And if you do get a chance to eat with people, try listening to them and not talking so much yourself. You will be surprised how much you learn and how good you will feel to listen to someone else. Have a wonderful day and enjoy your french bread.


Yield: 2 loaves
French Bread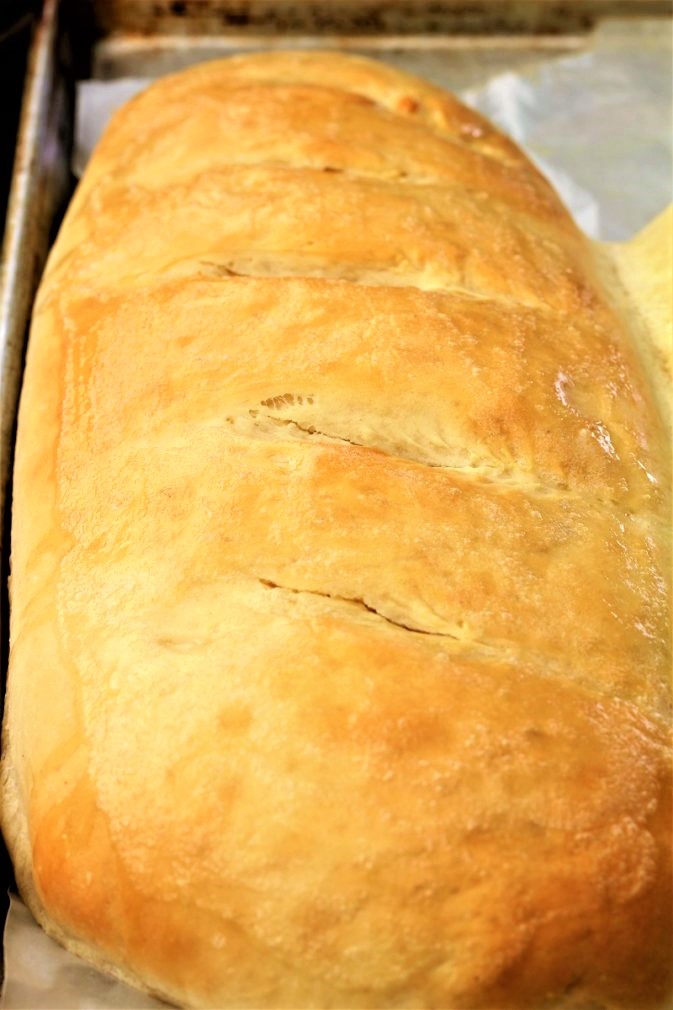 Prep Time 2 hours 15 minutes

Cook Time 20 minutes

Total Time 2 hours 35 minutes
Ingredients
2 cups warm water (110 - 120 degrees)
2 Tablespoons yeast
3 Tablespoons sugar
1 Tablespoon salt
1/4 cup oil
4 - 5 cups flour (bread or all- purpose)
Instructions
In a medium size bowl, add the water, yeast and sugar.
When the mixture starts to rise and bubble place it into a mixer with a dough hook.
Add the oil, 3 cups of the flour and the salt.
Beat on low until smooth.
Then add more flour until the dough becomes sooth and starts to pull away from the bowl.
However the dough needs to be just slightly sticky, so just add the amount of flour you need, depending on the place you live and the weather.
Divide the dough into 2 pieces.
Shape the dough into 2 loaves about 18 inches long.
Place the dough onto a cookie sheet that has been greased.
Cut about 4 or 5 slits into the top of each loaf of bread.
I spray a piece of plastic wrap with cooking spray and place over the bread.
Let the bread rise for 1 1/2 - 2 hours.
Bake in a oven @ 350 degrees, for 20 minutes or until the center reaches 160 degrees and the bread is golden brown.