Whipped Topping Delight is a creamy salad or a perfect dessert—you get to decide!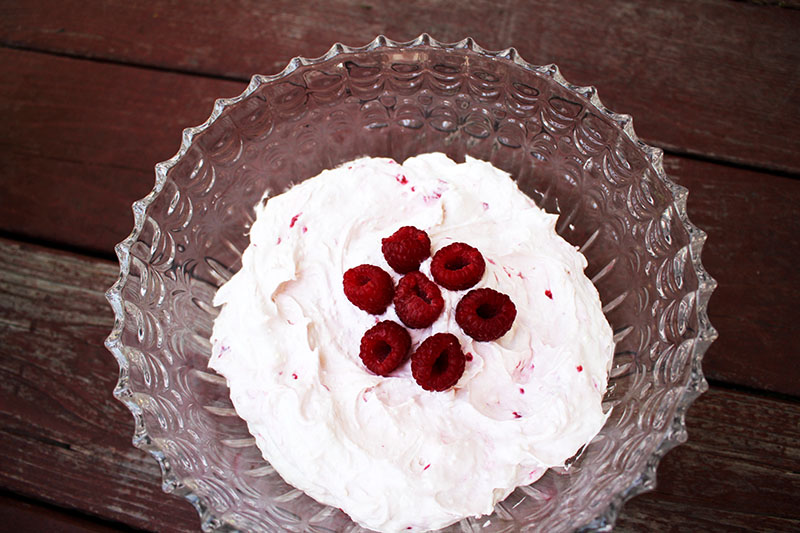 Do you ever have an occasion arise that you need to take a dish to a party, reunion, or get together of some kind? Sometimes the get together is a last minute event, or maybe your invite is last minute, or maybe you just plain forgot about the event until the last minute. You will love how quick and simple this recipe is to make.
I have made it numerous times when I needed something to take last minute. I usually have the ingredients already on hand, but there have been times when I have changed it from raspberry to strawberry, orange, peach, or whatever I do have on hand.
Another thing that I really like about whipped topping delight is that it is so simple that my children can make it for me while I am whipping up something else to take. Whipped topping delight is always a hit and there are never leftovers.
I must give you a fair warning – sometimes my children make it when I am not home and then when I go to make a whipped topping delight, I do not have all of the ingredients on hand, like I thought that I did. I try to keep extra because of this. I actually like that my children enjoy it enough to make it on their own. Enjoy!


Yield: 10
Whipped Topping Delight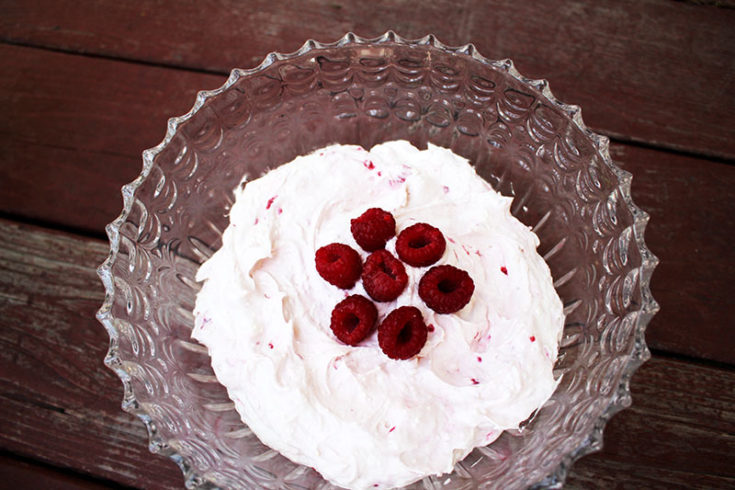 Prep Time 15 minutes

Total Time 15 minutes
Ingredients
1 (3 ounce) package Vanilla instant pudding
2 (6 ounce) containers raspberry yogurt
1 (8 ounce) package thawed raspberries
1 (8 ounce) package whip topping
Instructions
Mix pudding and yogurt together.
Add raspberries and fold in the whipped topping
OPTIONS
You can use any berries you want, with the same flavor of yogurt, or sometimes I just use vanilla yogurt if that's what I have.
You can also use fresh fruit, however the frozen fruit seems to be a little creamier because of the the juice.