You will love making and eating these amazing Red Lobster knock-off cheese biscuits.  They are light and fluffy, coated with butter and garlic. Red Lobster knock-off cheese biscuits make up so quickly; the only reason I don't make them more often is because I want to eat the whole batch by myself.
I learned so much last week, it was just a wonderful week. I learned more about how we are all different, and isn't that a good thing!  I learned that we all have different talents and life is like a freeway. There are people in front of us and there are people behind us.
So I am sure that some people have made these biscuits before and some have not. So if you haven't, I hope that you will take time out and try them, as they are very easy to make and I know that most people will enjoy them.
If you are one who is nervous to try, you can do this!  Have a little trust in yourself and things will all work out, and if they don't look perfect, don't worry because the yummy garlic spread makes these taste so good, you can't go wrong.
Trying is how we grow so just keep trying, and better yet, if you have kids, let them help you. They will be pleased with themselves too. So just jump in with both feet and make some for dinner tonight.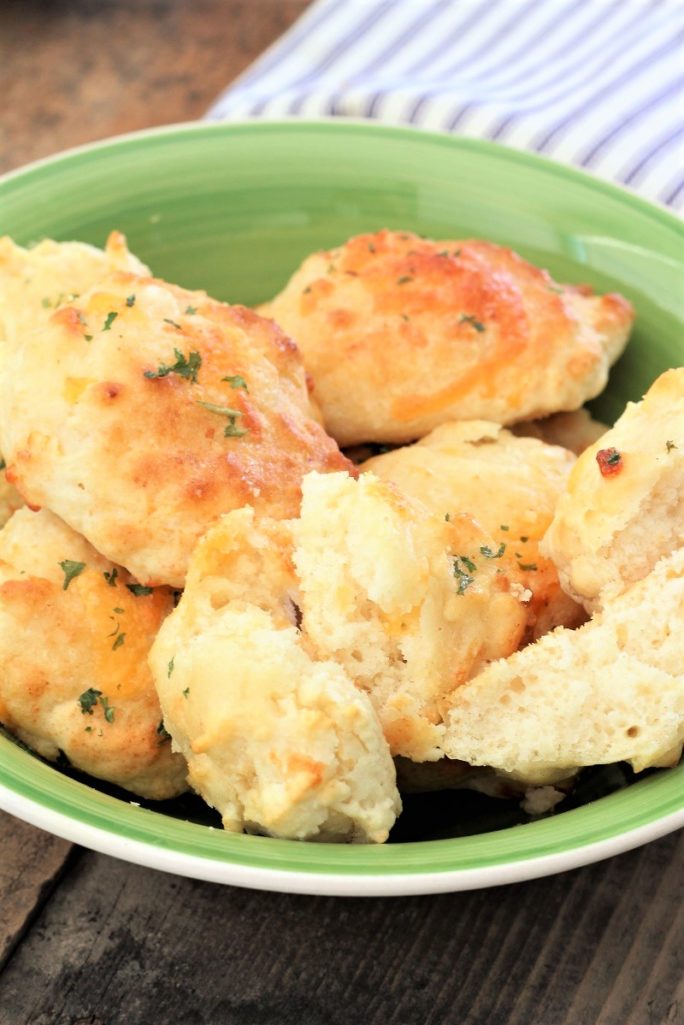 We have an old dog, and she is 13 years old. I feel bad for her, she is getting so that she can not see as good anymore and when I go outside, sometimes she is taking a nap, and she doesn't even know that I am outside.
One thing that I am learning from her is that you just keep going. Even on those days when she looks like there is no way she is going to get up and get moving, she does. And most of the time when you go and feed her, she gets all excited and tries her best to run and keep up to us.
She has been a good dog, We got her 13+ years ago on the farm that my father-in-law works on. She has outlived all of her brother and sisters. The thing that surprises me the most is that if we ever leave the gate opened, she is out of here so fast.
Her mom was a wild dog, and she must have that wild dog bred into her. Even the other night when it was cold, the gate was left open and she can barely walk, she was out of here as fast as could be! It was dark and it was hard to find her, but she had wandered off and she was 4 houses down.
We knew that she couldn't have gone that far, because she is just plain slow, but she was faster than we thought she would have been. I know the day will come that we have to put her to sleep and it will be a sad day for all of us.
It is really interesting how you just get use to people and pets being around. They seem so young one day and then it seems like the next day they are old. Not me, though, I will be 30 years old forever!
Red Lobster knock-off cheese biscuits truly are light fluffy and I dare you to just eat one.  You will have to let me know how that works out for you.  Enjoy, my friends!
Tips and tricks:
1- If you do not have Bisquick make your own by mixing the following ingredients together, and if you do not want to use all of it, wait to add the butter.
3 cups all-purpose flour
1½ Tbsp baking powder
½ Tbsp salt
8 Tbsp butter, cold and cubed
Yield: 10 biscuits
Red Lobster Knock-off Cheese Biscuits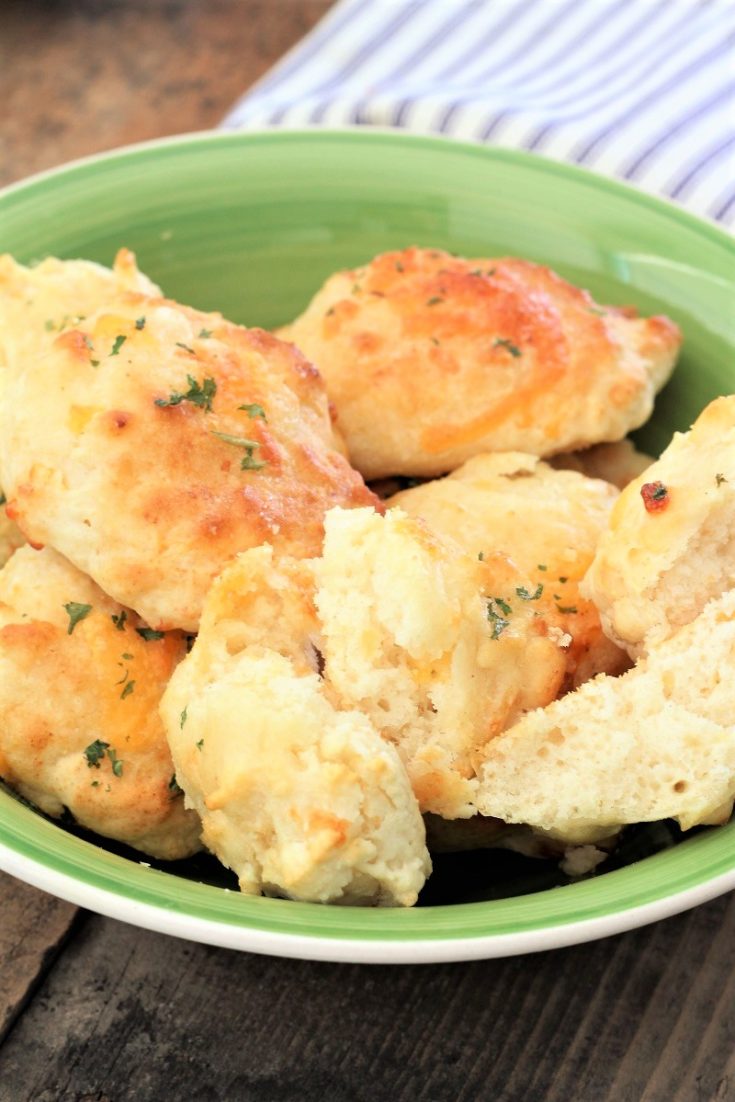 Prep Time 10 minutes

Cook Time 10 minutes

Total Time 20 minutes
Ingredients
3/4 cup cold milk or water (I used milk)
2 1/2 cups Bisquick
1/3 cup freshly shredded cheddar cheese
2 Tablespoons softened butter
Garlic Spread
1/2 cup melted butter
1 tsp garlic powder
1/8 tsp onion powder
1/4 tsp salt
1/4 tsp parsley
Instructions
Place milk into a medium size mixing bowl.
Add Bisquick, cheese and butter.
Mix just until blended. Do not over mix.
Drop dough onto a cookie sheet that is lined with baking or wax paper.
Bake at 375 degrees for 10-12 minutes or until golden brown on the top.
Garlic Spread
Melt butter.
Add garlic powder, onion powder, salt, and parsley.
Mix.
Spread on biscuits as desired.