Pumpkin brownies with brown butter cream cheese frosting. Warning, when you make this frosting, do not taste it, because my friend, I don't know if you will be able to quit eating it. It is so creamy and rich; it has the taste of caramel.  Add it to your brownies and you will have the perfect fall treat.
These pumpkin brownies with brown butter cream cheese frosting work up so fast and they are always a hit whenever I take them to a get together. I know that I put a pumpkin cake on a few days ago, but I knew that I had to put these Pumpkin Brownies with Brown Butter Cream Cheese Frosting on because this recipe is the best.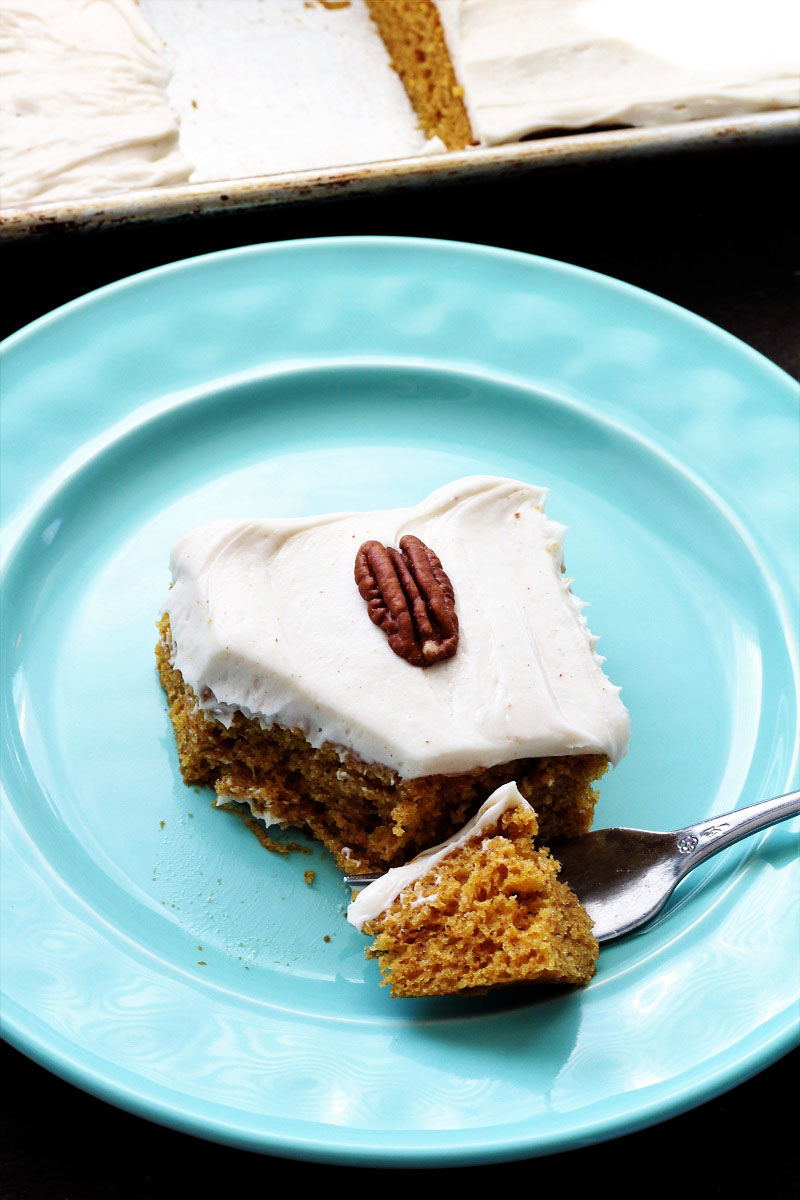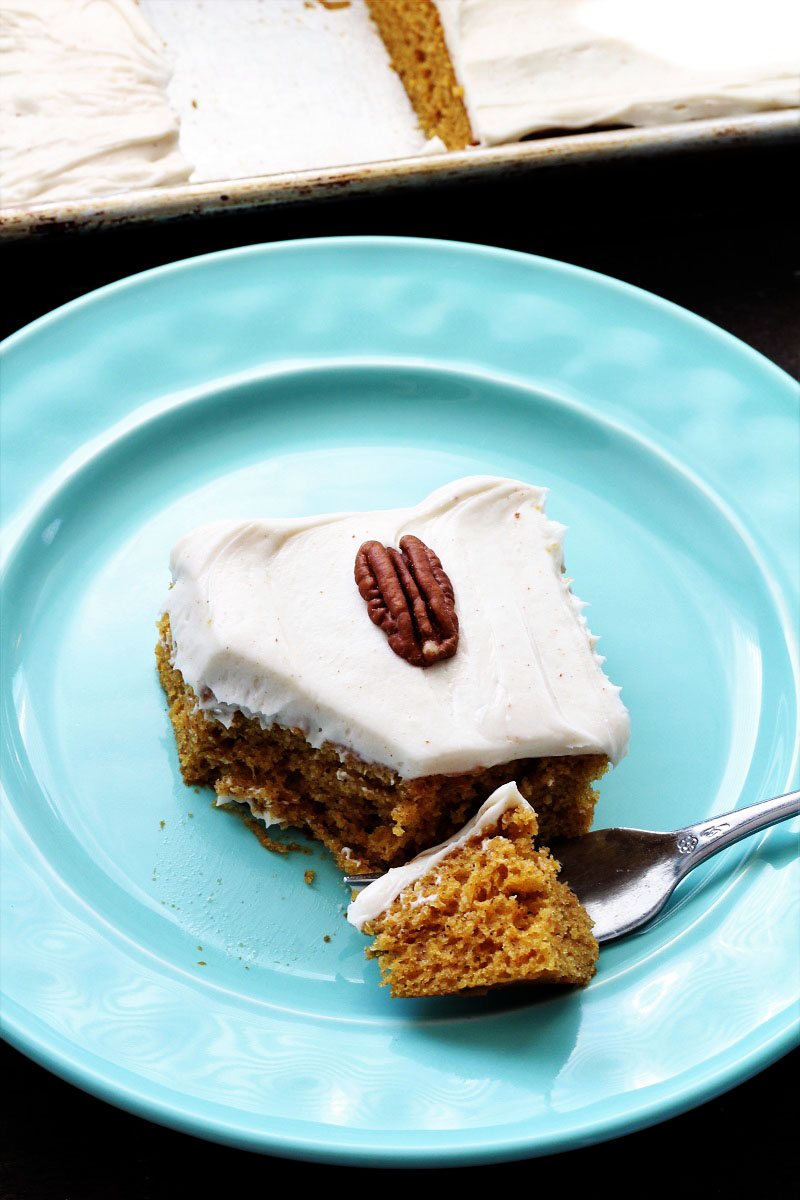 So it has been a little crazy at my sister's house. One of her rooms in her basement flooded this Spring. She prepares tax returns and decided to wait until things slowed down before she replaced the carpet. And so she found a pretty great deal on some new carpet and decided to replace the carpet in all of her bedrooms.
In her spare room it was definitely past time to replace the carpet. It didn't look terrible it was just plain about 30 years old or older, and her bedroom was getting worn too. The carpet layer got it all taken care of and it looked fantastic!
Then Saturday morning she heard strange noises coming form the basement. She went down and her hot water heater had sprung a leak. A hose decided to spring a leak spewing water everywhere! Her brand new carpet being saturated in water!!! The crazy thing about some of these older homes, no one bothered to put a drain anywhere in the  basement. That was a little strange to me. Where is the water suppose to go?
I don't know about you, but we have had our hot water heater go out and that is just what is does, it puts water everywhere, flooding the carpet outside of our mechanical room. Then one year our overflow on our hot water tank went out and it happened again. The overflow going out, somehow made our hot water heater go out. Lucky for us the hot water heater was still under warranty and so we did get a new hot water heater. And you know that those thing always happen when your husband is out of town.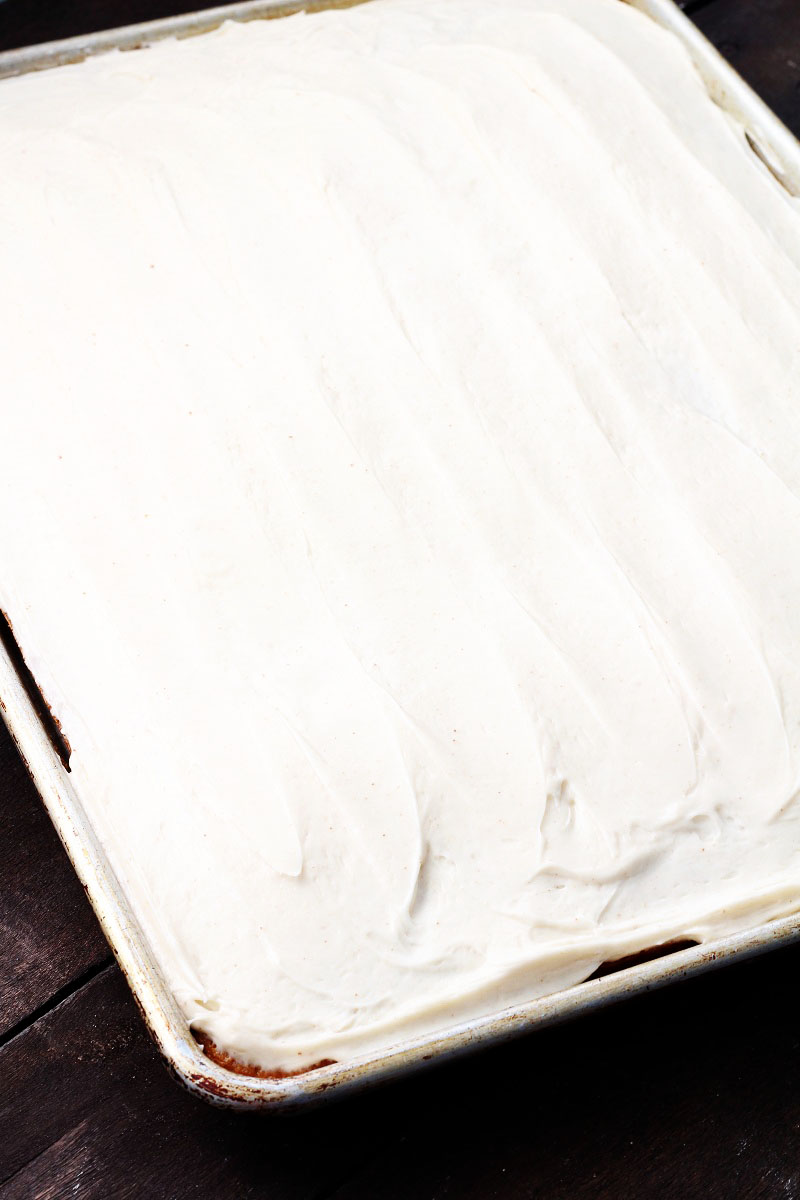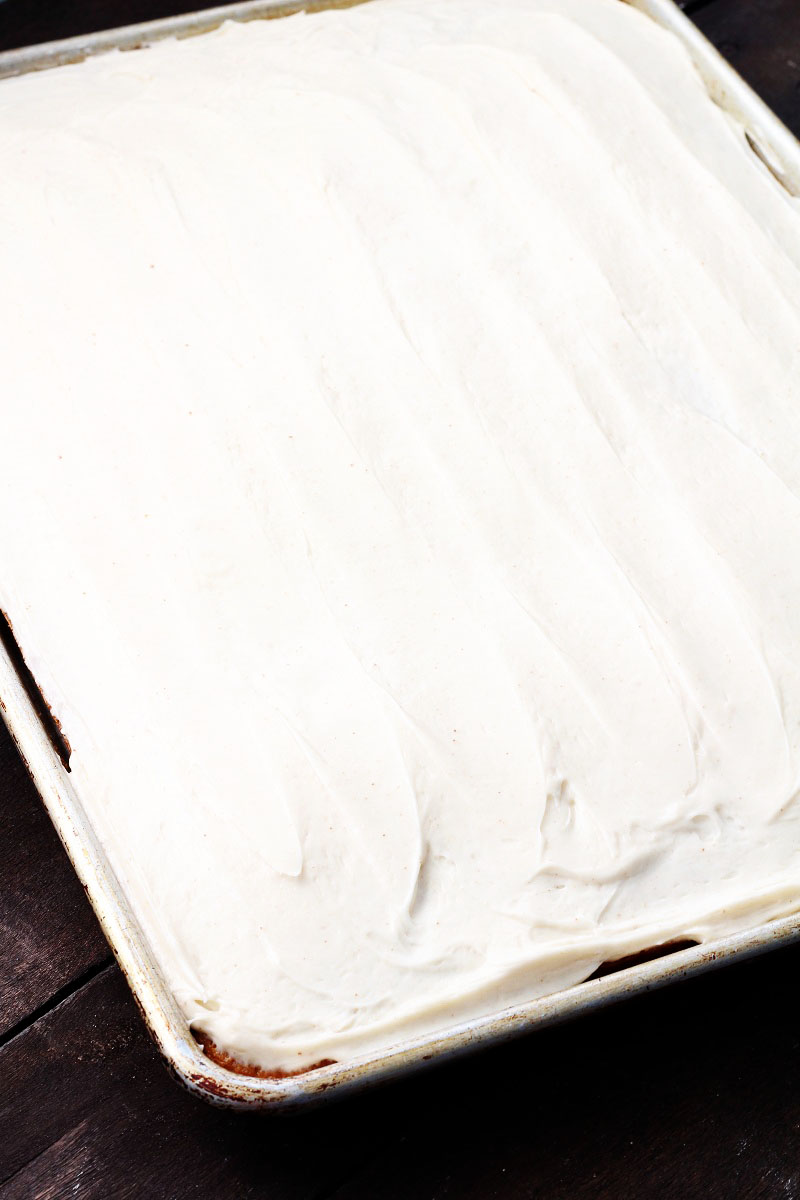 Or like my sister, she hurt her ribs and isn't suppose to move anything for weeks, and what do you do when things are under water and you can't really do anything. She had to call the Restoration Place. My husband said when our hot water heater gets to be 10 years old he is just going to replace it and the overflow tank.
So whatever you are doing this week end, I encourage you to make some of these amazing Pumpkin Brownies with Brown Butter Cream Cheese Frosting. Like I said, just don't taste the frosting because it is truly addicting. The cream cheese mixed with the brown butter just go very nice together. Now if you want to make some of these and you don't want that many, you can always half the recipe and put it in a cake or a smaller baking sheet. pan. Just make sure that the center is done. Enjoy!!


Yield: 25 pieces
Pumpkin Brownies With Brown Butter Cream Cheese Frosting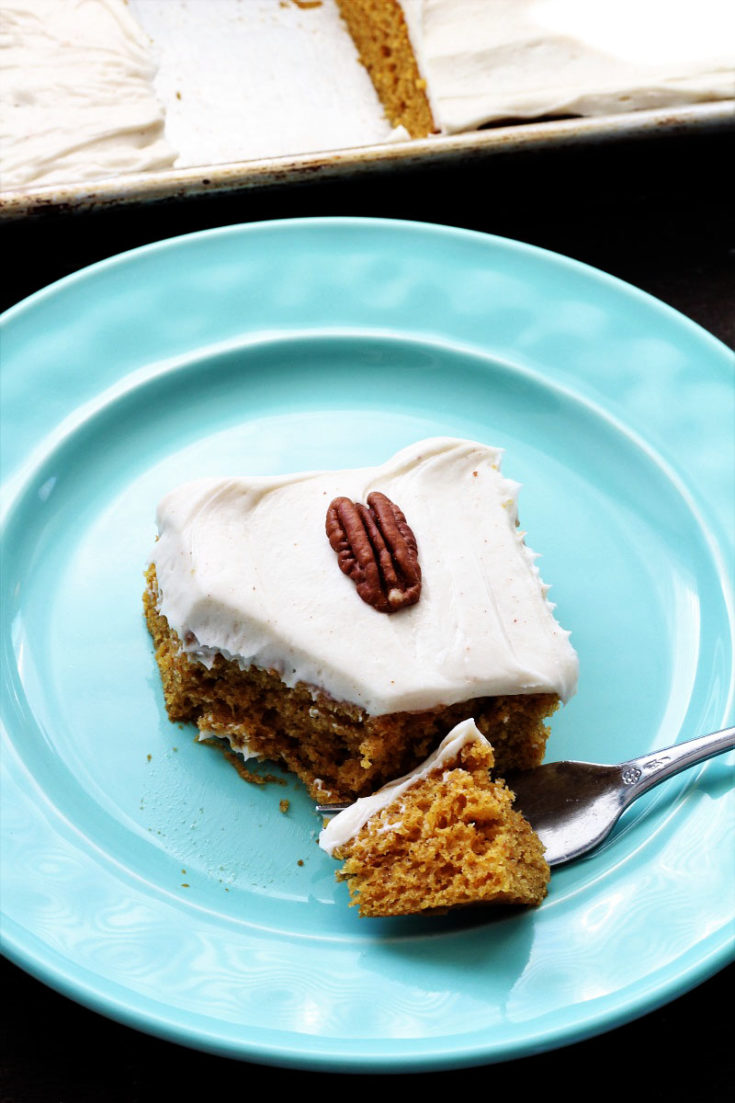 Prep Time 15 minutes

Cook Time 25 minutes

Total Time 40 minutes
Ingredients
1 (16 ounce) can pumpkin (not pie filling)
2 cups sugar
4 eggs
1 tsp vanilla
1/4 cup applesauce
1/2 cup vegetable oil
2 cups flour
2 tsp ground cinnamon
2 tsp baking powder
1 tsp baking soda
1/2 tsp salt
Frosting:
1/2 cup butter, melted
1 (8 ounce) package cream cheese, softened
4 cups powdered sugar
1 tsp vanilla
Instructions
In a large mixing bowl combine pumpkin, sugar, eggs, oil, applesauce, and vanilla. Mix well.
Then add,flour, cinnamon, baking powder, soda, and salt. Mix for about 2 minutes.
Pour into a greased cookie sheet.
Bake at 350 degrees for 20-25 minutes.
Test with wooden pick or a cake tester, making sure that the pick comes out clean.
Cool before frosting.
Frosting:
Place the butter in a medium pan. I like to use one with taller sides, as sometimes the butter will pop a little.
Melt the butter over medium heat, stirring once in awhile.
Once the butter starts to brown, stir one last time and remove it from the heat.
Part of the butter will look brown and part will still be yellow. That is perfect.
Place the butter into a bowl and place in the fridge or freezer until it starts to solidify.
In a separate bowl add the cream cheese and the browned butter that has solidified, in the freezer for about 15 minutes.
Then add the powdered sugar and then the vanilla. Mixing well, for about 3-4 minutes.
You won't need to add any liquid.
Frost the brownies that have cooled.
Cover and store in the refrigerator, up to 3-4 days.