This potato crust quiche is perfect for that leftover ham!  The crust is made out of potatoes so it works up real nice.  Put the rest of the ingredients in, place it in the oven and 50 minutes later you have on amazing dish.  We like to eat it with some bread, and it makes a very nice meal.
I don't know about your family, but growing up we colored hard boiled eggs for Easter.  Then the next morning we would take turns hiding the eggs.  It was a lot of fun until someone hid an egg too well and we couldn't find it for a few days.  When it started stinking, then we could find it.  Yuck.  It really did stink.  I loved the tradition of coloring eggs and now I am still doing it with my grand kids.  We love it.  Most of us, that is.  We have a few that think that they are too big and they don't love it like I do!  We like to do a couple of colors on the same egg or write on it with a crayon or make cool designs.  What are some of your fun traditions?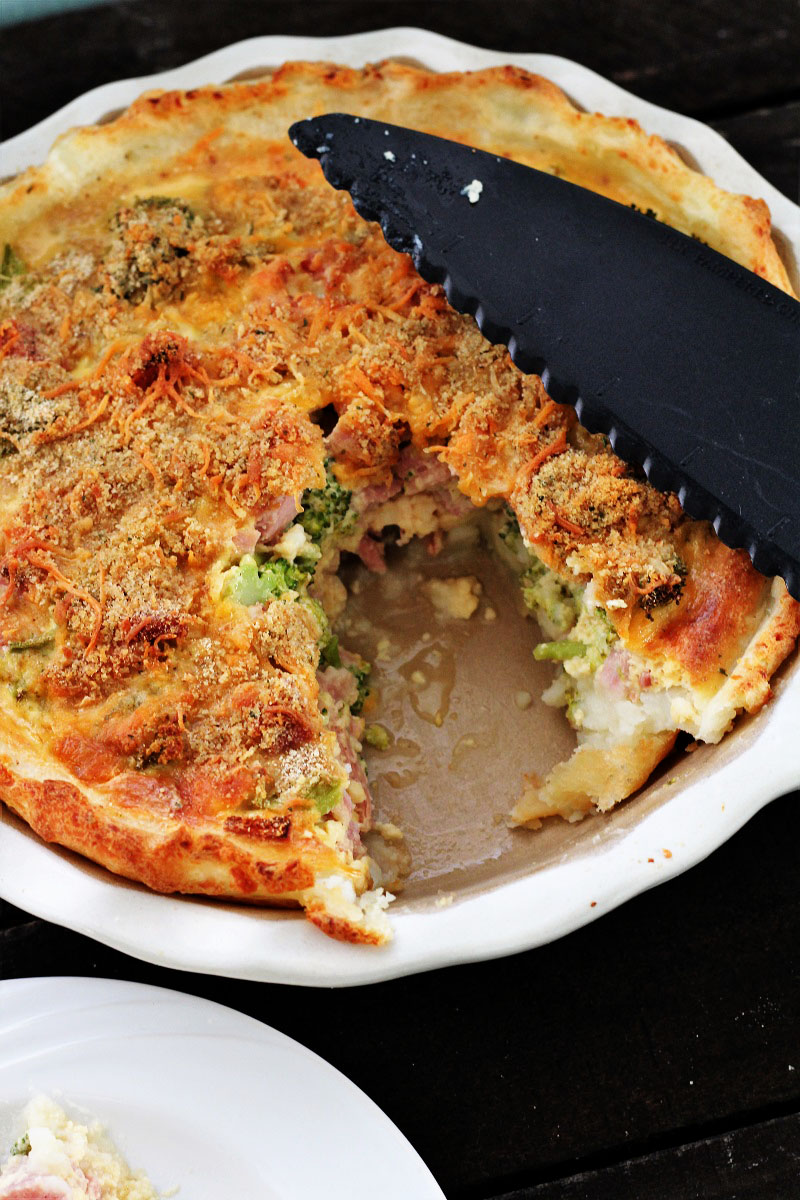 Potato Crust Quiche
Recipe type:
Main Dish, Breakfast
Prep time:
Cook time:
Total time:
Ingredients
3 medium potatoes
¼ cup butter
½ cup medium cheddar cheese, grated
2 cups cooked broccoli
1 cup ham, diced
4 medium eggs, beaten
¾ cup evaporated milk
¼ tsp salt
⅛ tsp pepper
¼ cup fine dry bread crumbs
Instructions
Peel and cook potatoes in boiling water until tender and cooked.
Drain the water and then mash potatoes with a potato masher, or some people use an electric mixer on low.
Stir in the butter.
Spoon into a greased 9" pie plate.
Spread over bottom and up the sides of the pie plate. This is for a crust.
Sprinkle with grated cheese.
Then add the broccoli and diced ham on top of the cheese.
In a small bowl, combine eggs, milk, salt and pepper.
Pour over cheese, broccoli, and ham.
Sprinkle with bread crumbs.
Sprinkle with additional cheese, if desired.
Bake in at 375 degrees for 50 minutes or until eggs are set.