Pina Colada Pie is creamy and delicious.  This pie is so quick and easy you can put it together in 45 minutes. Now that is pretty fast for a pie, I would say. And if you love the taste of Pina Colada, you are going to really enjoy this pie. You just might even want to share the recipe with your teenagers. It is a great pie for them to practice making pies.
One thing about this pie is that you can make it any time of the year. Also if you love coconut, then you can add coconut. If you like fresh pineapple, then you can add fresh pineapple. If you want to garnish it, then you can use a can of ready whip, or even add a maraschino cherry for a little color.
Pina Colada Pie can be categorized as a dessert or a pie. It is a little bit like cheese cake. It has cream cheese in it and whipped topping or you could whip your own cream, in place of the whipped topping.
I use real cream every chance I get. Maybe it is because I grew up on a dairy farm, and there are not a lot of things that are better than real cream. I am pretty sure that cream is very good for you. Too bad we have to sweeten it up with sugar to make it taste really good.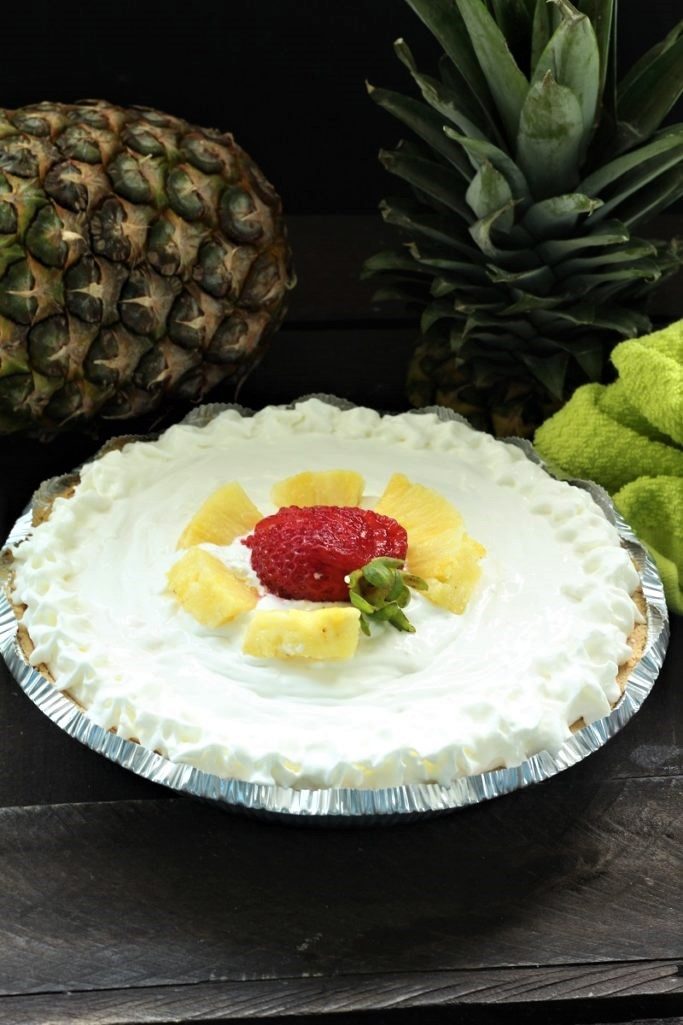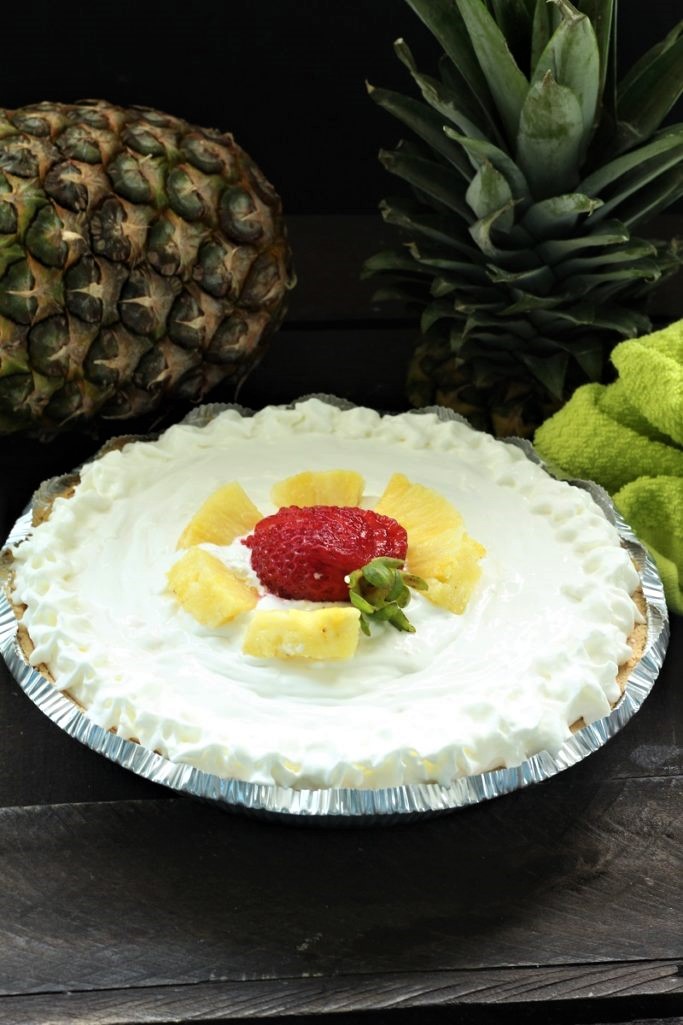 I remember when I was growing up, we would skim the cream off of the milk and my dad ate the cream on his cereal. We grew up on a dairy farm and so we had our own milk. He would eat oatmeal most mornings, and I never knew anything more than the milk that had the cream skimmed off of it.
My junior and senior year of high school, my dad had passed away and so I ended up milking the cows quite a bit of the time. I guess that is what happens when you are the youngest.
My brother would say, I need to run an errand; you start milking and I will come and finish in a few minutes. Ha, he would come home two hours later, and I was usually finished. I guess that I wasn't very smart, because I kept falling for it.
But I must say that maybe it was good that I did milk cows growing up because there have been jobs that I have decided were not so bad after milking cows! It made me appreciate working inside with A/C in some jobs and it made me appreciate some jobs that were not too messy.
And I went to Cosmetology School and that was wonderful. Until someone came in with greasy hair! 🙁 It still wasn't as bad as cow pies! Ha ha!
So, I hope you get a chance to try Pina Colada Pie.  It is fast and easy for those last minute when you need a dessert quickly desserts.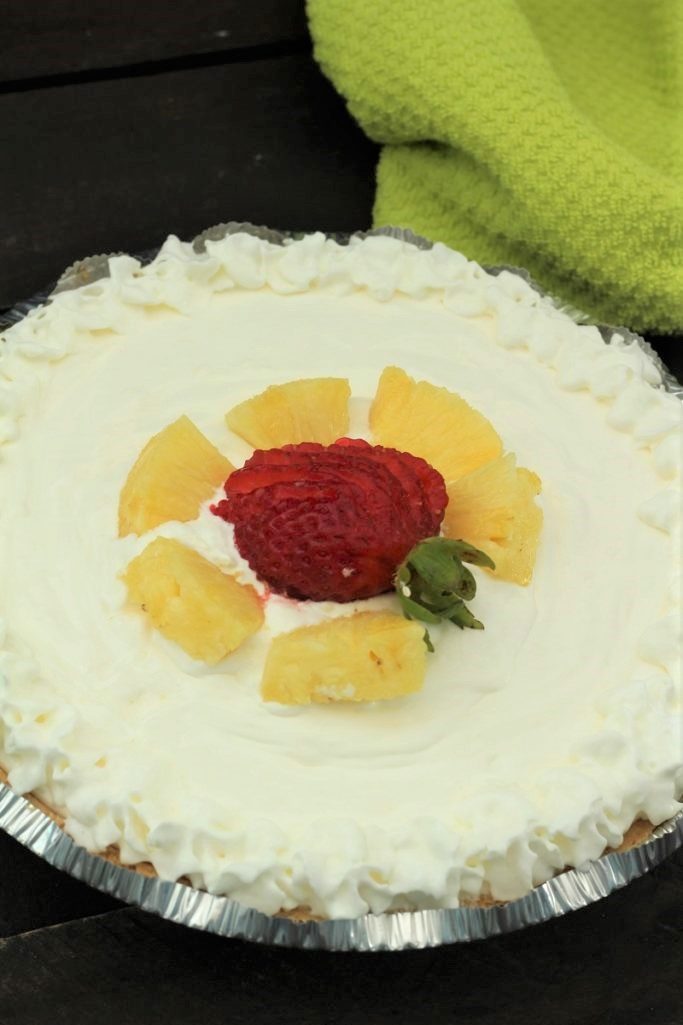 1- You can replace the whipped topping with real cream, just add 1/2 cup powdered sugar after you have the cream thickened.
2- If using real cream, add a teaspoon of vanilla.
3- You can buy a crust or make your own.
4- If you garnish with Ready Whip, wait to add it until just before serving, as it doesn't hold it's shape very long!


Yield: 6
Pina Colada Pie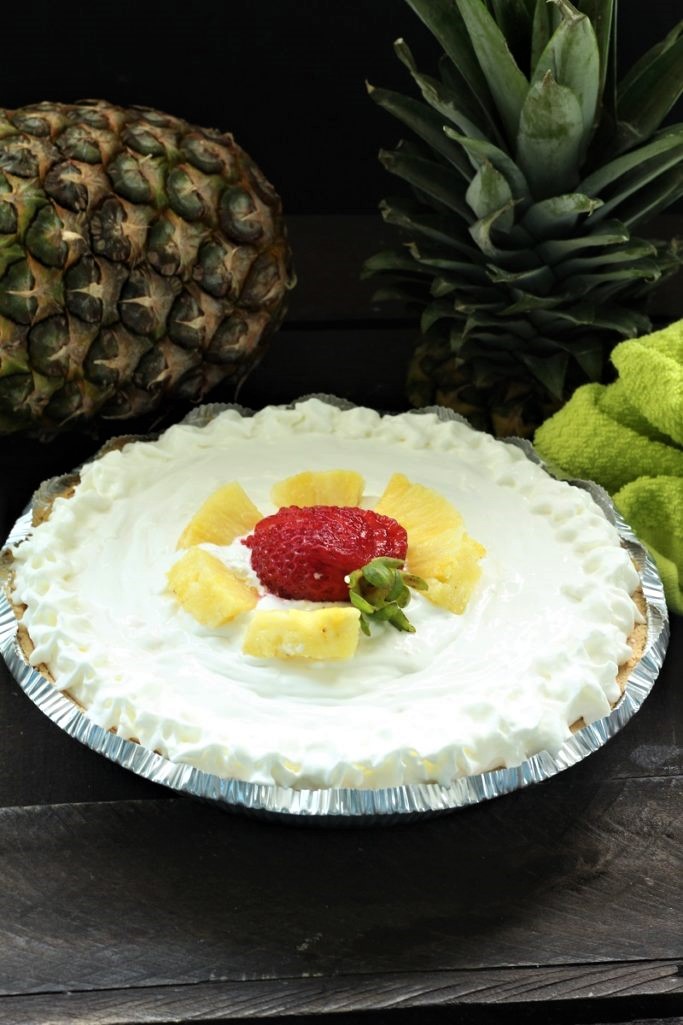 Prep Time 45 minutes

Total Time 45 minutes
Ingredients
1 (8 ounce) package cream cheese, softened
1 (8 ounce) tub cool whip, softened
1 Graham Cracker pie crust
6 ounces Pina Colada Mix
Garnishes, if desired (pineapple, coconut, strawberries, Ready Whip)
Instructions
Blend cream cheese thoroughly.
Slowly add in Cool Whip.
Sir in Pina Colada Mix.
Add mixture to pie crust.
Garnish as desired.
Refrigerate until serving.