One pan salmon and asparagus with butter and dill make this salmon breathtaking. The flavor is so good you will be back for seconds. Then we have a little garlic added to the butter and this gives it just the right taste, making it even better than eating out!
Everyone knows that fish is so good for you and this dish is so easy. Your family will love the flavor of this one pan salmon and asparagus with butter and dill, and you will love how easy it is to fix. You might want to try this recipe for a special occasion or try it for dinner.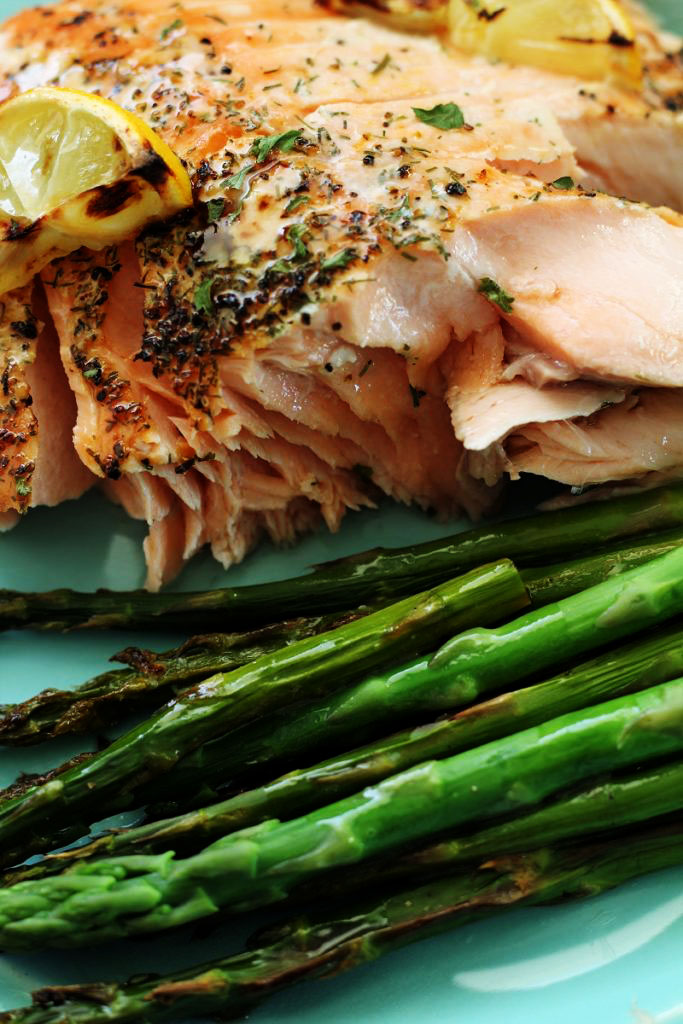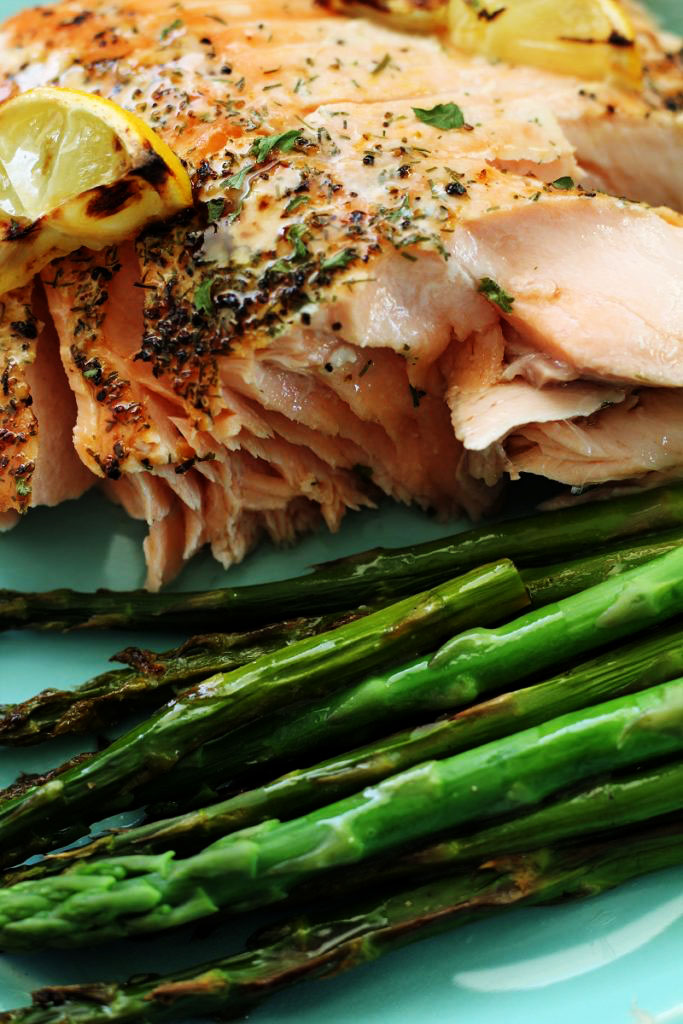 I watched my cute grand kids last week for a few days. It is funny how they can be so good all day and as soon as dad or mom come in the room that cute little 7 month old starts to cry like she is so picked on. They make me laugh.
It is pretty funny how kids have their parents wrapped around their fingers. The 3 year old and I, played the matching game and cars. I can't imagine having nothing to worry about, but what to play next.
I think that we need to have a "national be a kid day" for the parents. Yes, we could eat cold cereal for breakfast, peanut butter and jelly for lunch, and for dinner, whatever we could find. We would just spend the day playing. And when we were done, the kids would need to clean up after us. That would be awesome!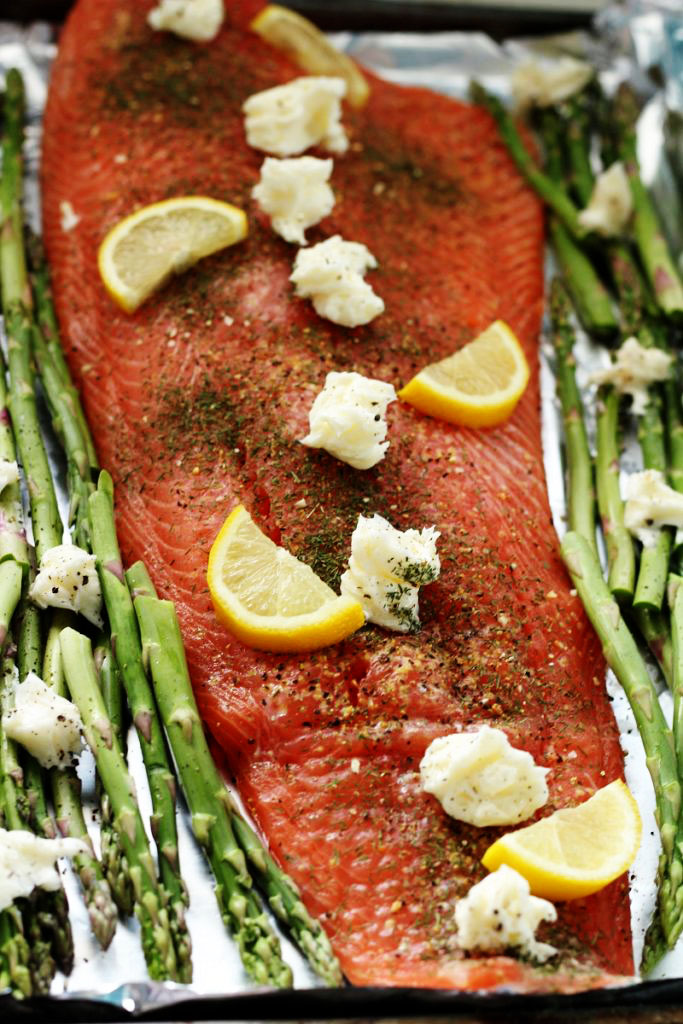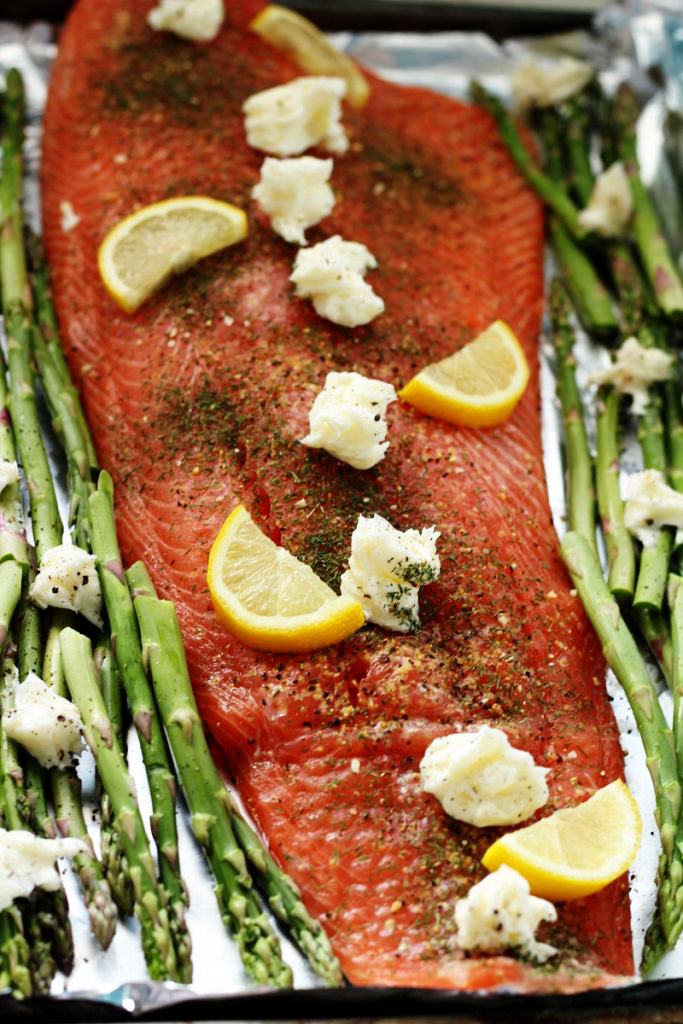 Well Christmas is coming and we better get our list ready. I hope that you will put a toy just for you on this list and then I hope that you get it.
A slinky is always fun, and I think that they are better than they use to be when I was a kid. It seems like I was always getting mine twisted. Jacks is another fun game that we use to play and then there is pick up sticks. I still sometimes play that with my son.
We also have dominoes, and we love to play chicken foot. I hope that I have given you some fun ideas for your list. Try some games after making this amazing dish. It is fast to make and easy to clean up. Enjoy!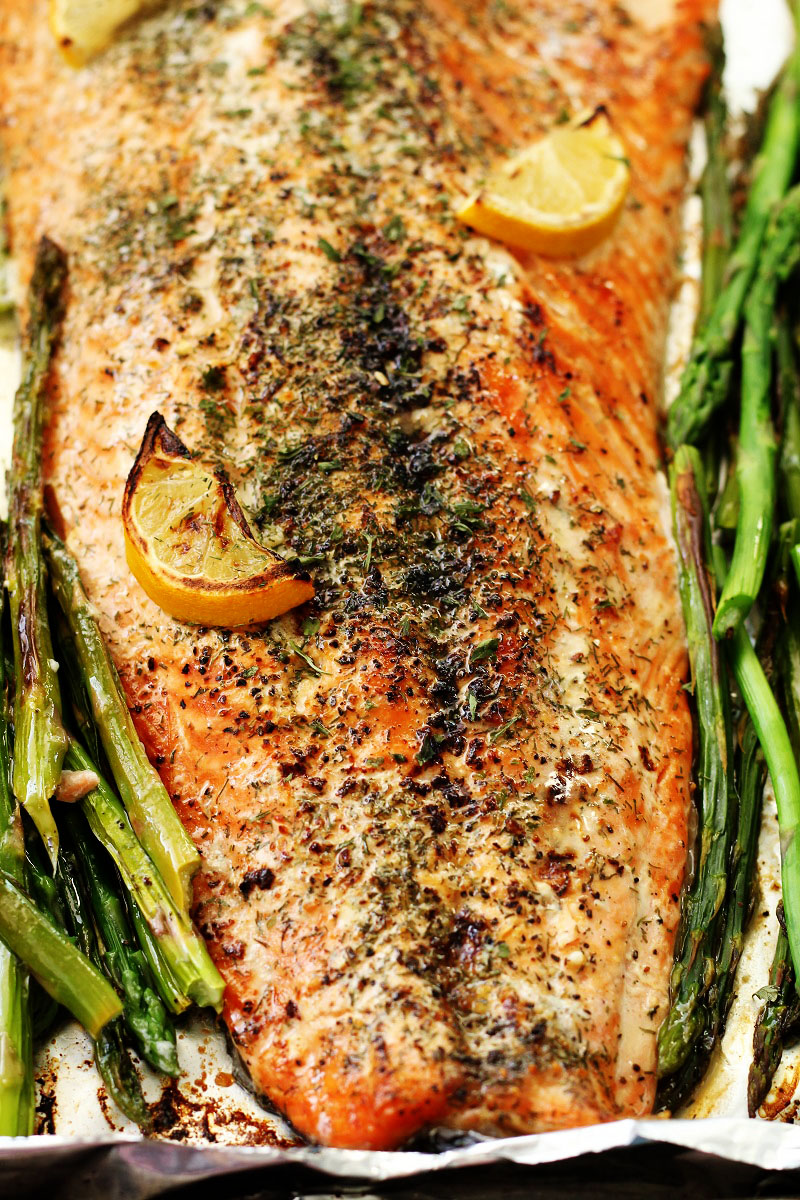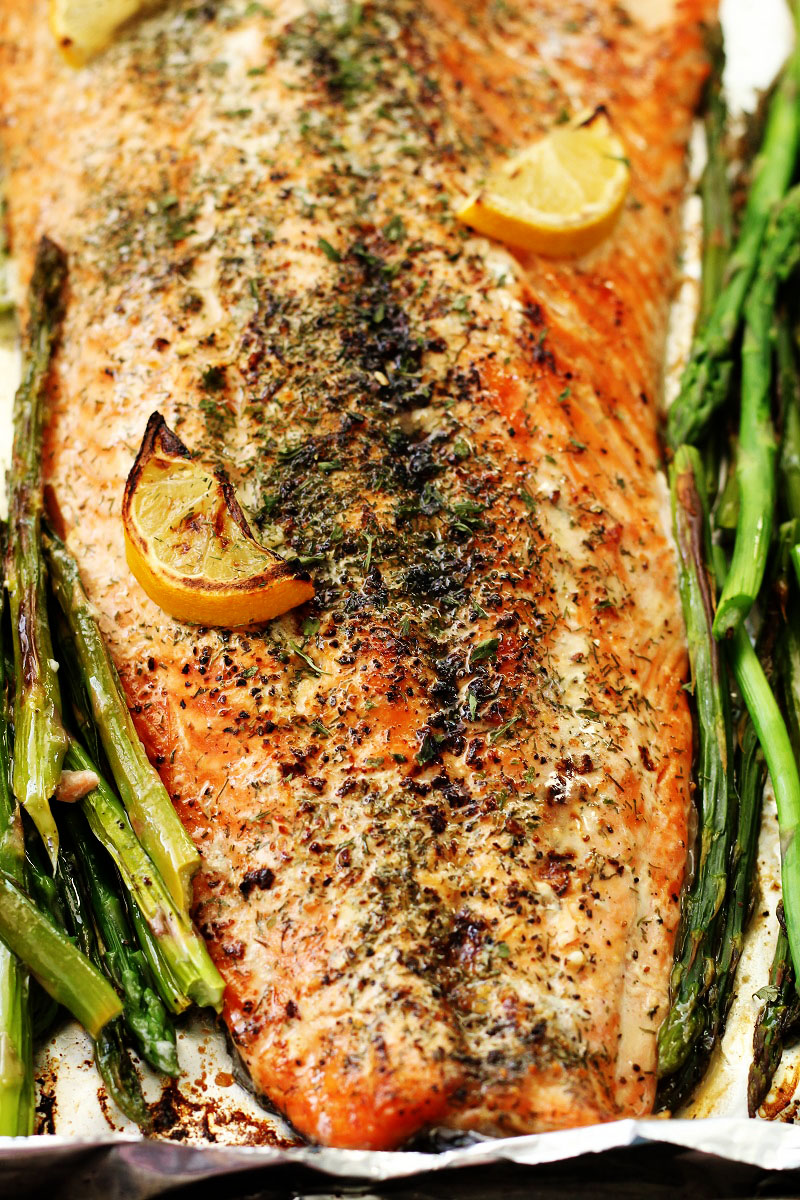 One Pan Salmon is truly a treat! My daughter asked me today can we buy more Salmon? "She said that she needed some happy food" and that is true, eating this makes me happy and I know that it is good for us too.
It is a little pricey, but One Pan Salmon and Asparagus with Butter and Dill to me is better than ice cream. And I know that it is better for you than ice cream! I hope that you can give it a try and that your family will enjoy it!
Tips and tricks:
1- When salmon goes on sale, buy extra and freeze it.
2- I love cooking salmon on a piece of foil, that way you can roll it up and take the skin right out to the trash and that helps minimize the smell.
3- If asparagus is not in season, you can use green beans.


Yield: 6 people
One Pan Salmon and Asparagus with Butter and Dill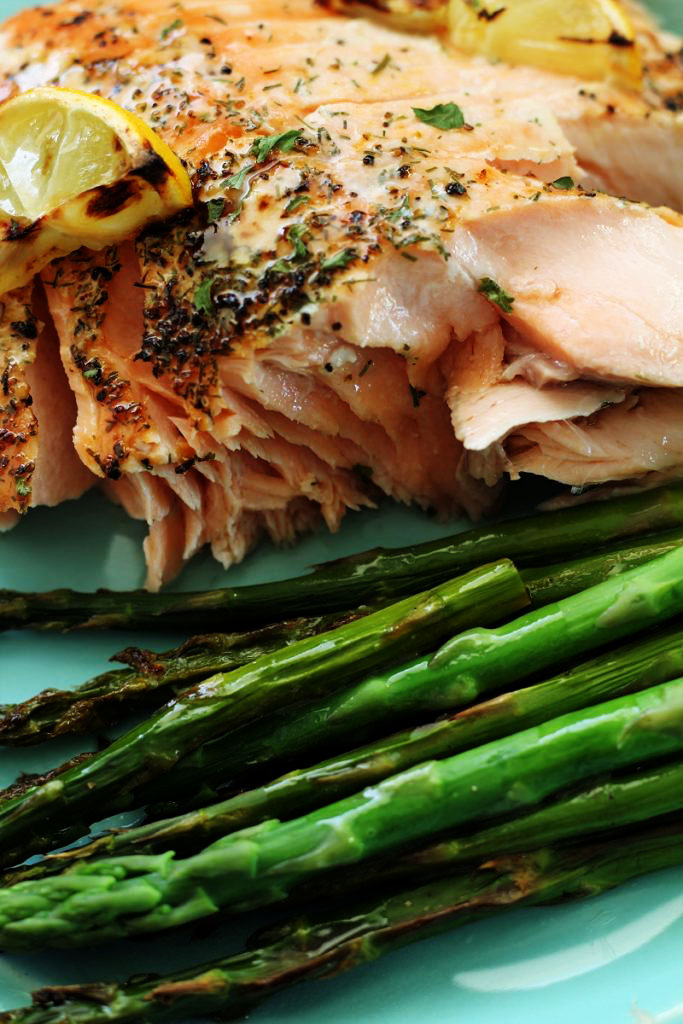 Prep Time 5 minutes

Cook Time 25 minutes

Total Time 30 minutes
Ingredients
2 pounds salmon
1 pound asparagus
1/2 teaspoon lemon pepper
salt and pepper
4 Tablespoons butter
2 garlic cloves, minced or pressed
juice of 1/2 lemon
1 teaspoon of dried dill
garnish with the other half of the lemon and parsley (if desired)
Instructions
Preheat the oven to 375 degrees.
Line a large baking sheet with foil, allowing extra over the sides for covering.
Place the salmon on the baking sheet, sprinkle lightly with lemon pepper.
In a medium bowl, mix together butter, garlic, and the lemon juice.
Wash and dry the asparagus breaking off the fibrous ends.
Place the asparagus along the sides of the salmon.
Sprinkle the salmon and the asparagus with salt and pepper, as much as you like.
Dot the salmon and the asparagus with butter mixture, using all of it.
Sprinkle the dried dill on the salmon only.
Cover the salmon and the asparagus with the foil.
Cook for 15 - 20 minutes depending on the size of the salmon.
Then take the pan from the oven and fold back the foil.
Turn the oven to high and broil salmon and the asparagus for 5 - 8 minutes.
When it turns golden brown, it is done. Watch closely as all ovens are different.