Oatmeal Crisps are one of the best tasting cookies that I know! We love the soft and yet chewy consistency that they hold.  They make the best of both worlds for my husband and myself because he likes crunchy and I like chewy. He likes to dip his cookies in milk and I do not. I just like to eat an extra cookie because I don't have the calories of the milk.;)
The original oatmeal crisps recipe doesn't call for chocolate chips, but I love to put mini chips in mine. I love oatmeal cookies and I love chocolate too. The mini chips just add to an amazing cookie, and make it even more amazing!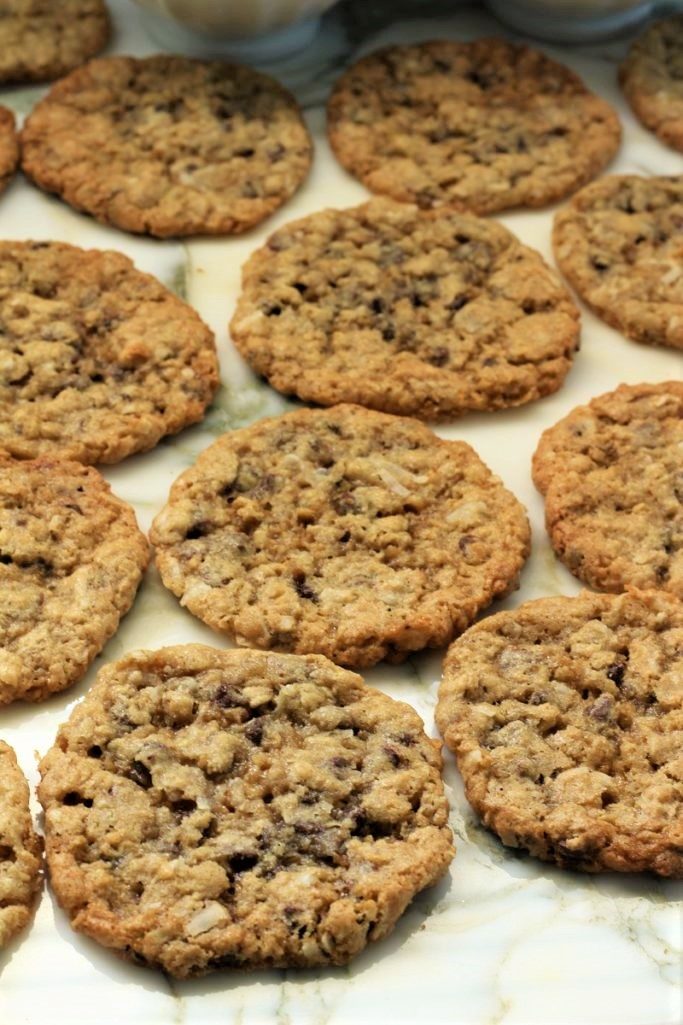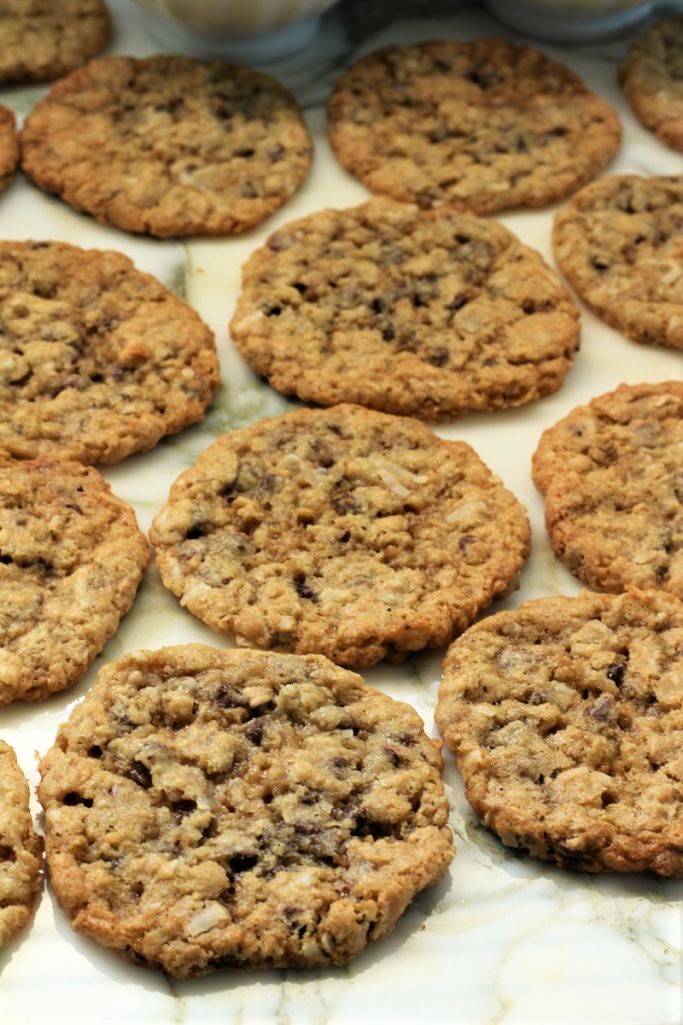 How has your summer been? I cannot believe that it is already August! Wow! I remember when my children were on year round school. I would almost be mad when it was time for my kids to go back to school. I am sorry, but eight weeks just is not enough time.
Now that I no longer have kids in school, now it is my grand kids going back to school. I think we have three weeks left and so I better get playing. Also, my daughter will be moving farther away from us and so it won't be as convenient to visit. It will only be thirty five minutes away, but that is more than the twenty that it is now.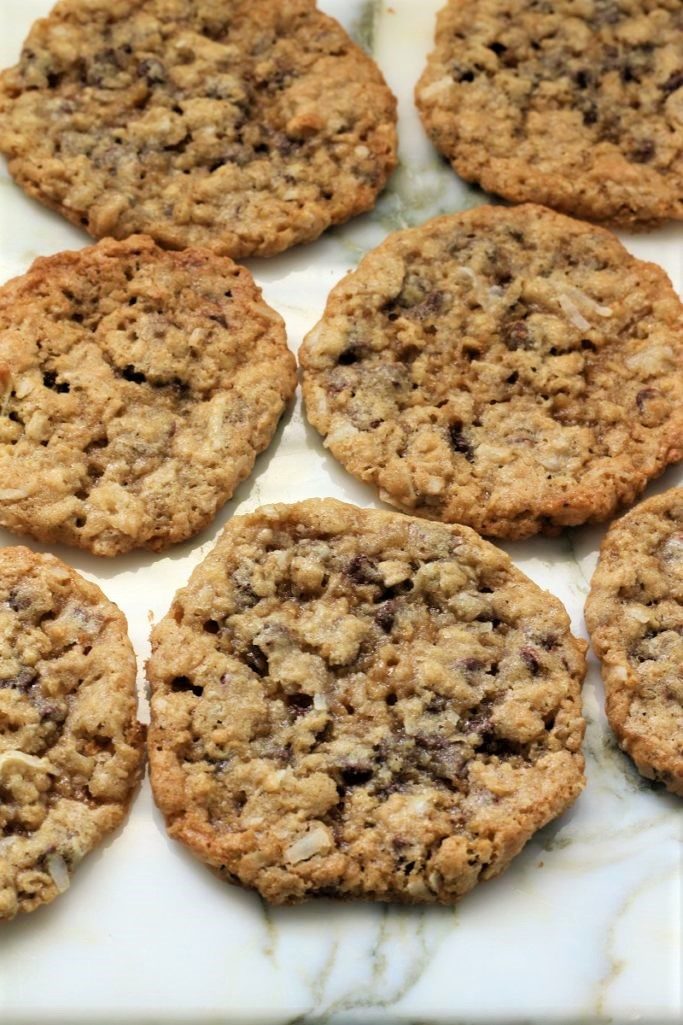 What did you do today? I bet you are jealous, I went and had a root canal. A few years ago, I had a silver filling taken out of my tooth. The tooth never felt right and so I went back to the dentist. He ground if off and sent me home. The same thing happened again. I went back to the dentist and he ground it off some more. I went home and it still wasn't right and so I went back a third time, (third times a charm right)? It wasn't right and I thought that I must be acting ridiculous. So I ignored the tooth.
Now here it is two years later and the dentist tells me today that the tooth had a crack in it and that is what caused infection in the root. Then he told me that I could either pull the tooth and have an implant, pull the tooth and have a bridge put in, or try a root canal.
I decided to try the root canal. I haven't had a root canal for about six years and I had forgotten how not fun they are. Last time I had a root canal, I had foot surgery two weeks later and I decided that a root canal is better than foot surgery.
So today I just kept reminding myself that it would soon be over and that it wasn't so bad. I was so happy to sit up shut my mouth and swallow. Don't tell my husband that I admitted to shutting my mouth. Ha ha. The first thing I did when I got home was eat a oatmeal crisp while my mouth was still numb. It was so yummy.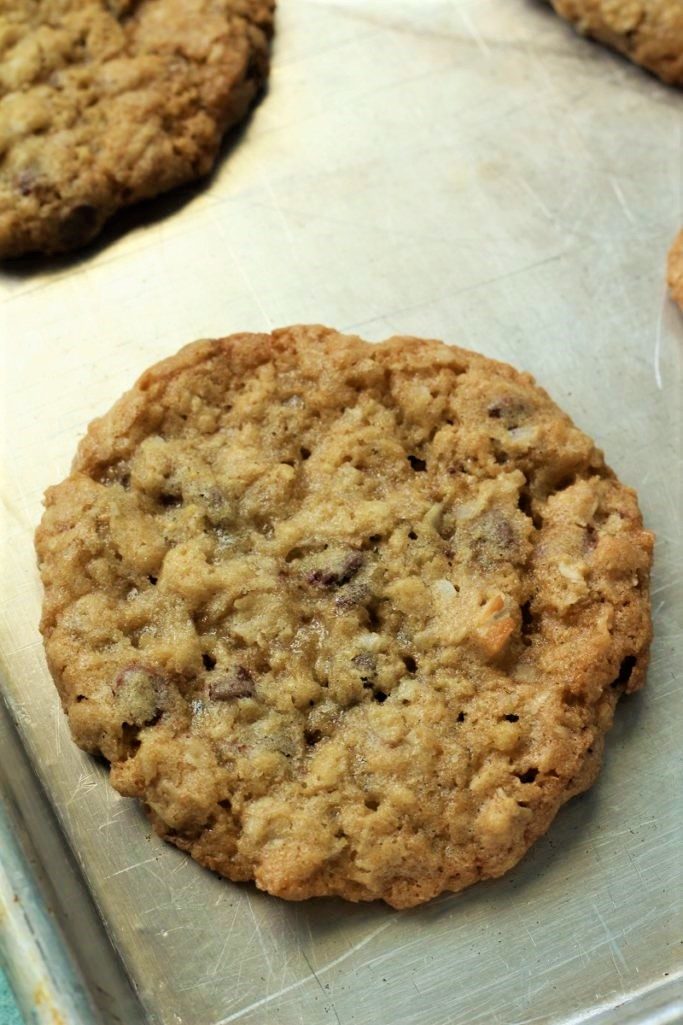 I invite you to make some oatmeal crisps today. They are tasty and delicious. Save this recipe to make for your cute kids for the perfect after-school snack, or make some to put into their lunches.
If your family doesn't like coconut, just leave it out. And the next time i make these, I will be extra nice and add some raisins to the batch. It is a pretty good size batch and so you could make one batch with just oatmeal, then add chocolate chips and then add some raisins; that way everyone will be happy.
I know that your family and friends are going to truly enjoy these oatmeal crisps. Let me know what you think, and thank you for all of your support. We love making delicious food and we love friends and family.


Yield: 48 cookies
Oatmeal Crisps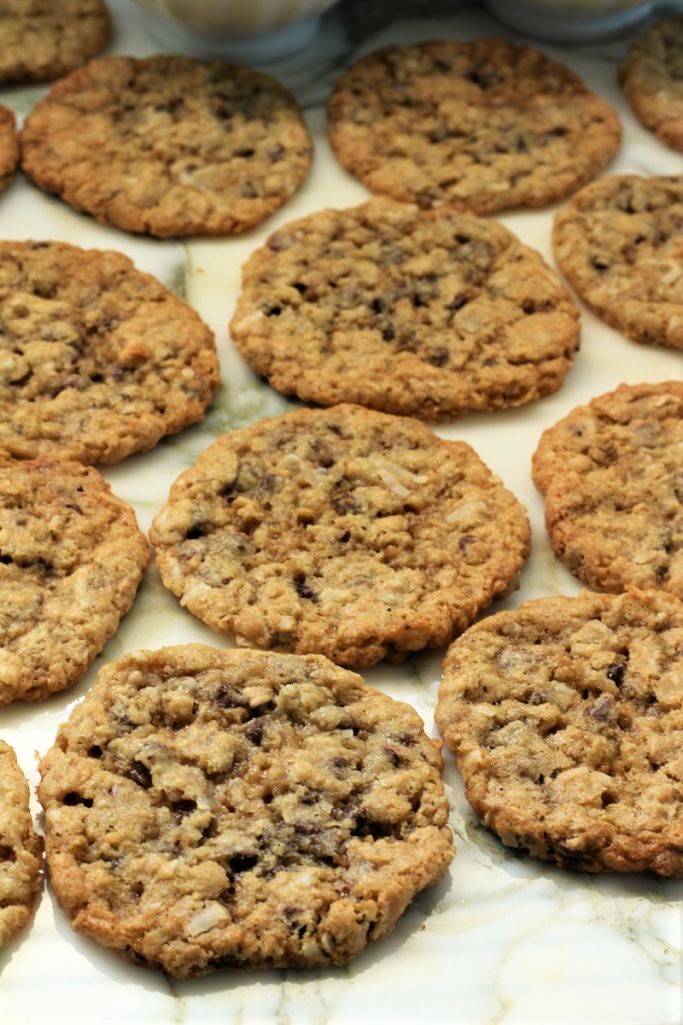 Prep Time 15 minutes

Cook Time 12 minutes

Total Time 27 minutes
Ingredients
1 cup butter
1 cup brown sugar
1 cup white sugar
1 teaspoon vanilla
2 eggs
1 3/4 cups flour
1 teaspoon salt
1 teaspoon baking soda
3 cups rolled oats
3/4 cup flaked coconut (optional)
1 cup mini chocolate chips (optional)
Instructions
With a mixer, cream together butter, brown and white sugar until nice and fluffy.
Add the vanilla; then the eggs one at a time, stirring well after eat one.
Then add the flour, salt, and baking soda.
Stir in the rolled oats.
Add chocolate chips and/or coconut, if desired.
Roll into 2" balls and place onto a baking sheet.
Bake for 10 - 12 minutes @ 350 degrees.