Mississippi pot roast is a fantastic roast. The combination of Au Jus gravy and ranch dressing topped off with butter and pepperoncini's make this one of the most flavorful roasts I have ever had. And it is not spicy.
My neighbor was over the other day and she told me that I needed to try this Mississippi pot roast. So when my family came over the other day, I decided to give it a try. I cooked two roasts and doubled the recipe and sure enough, we ate it up!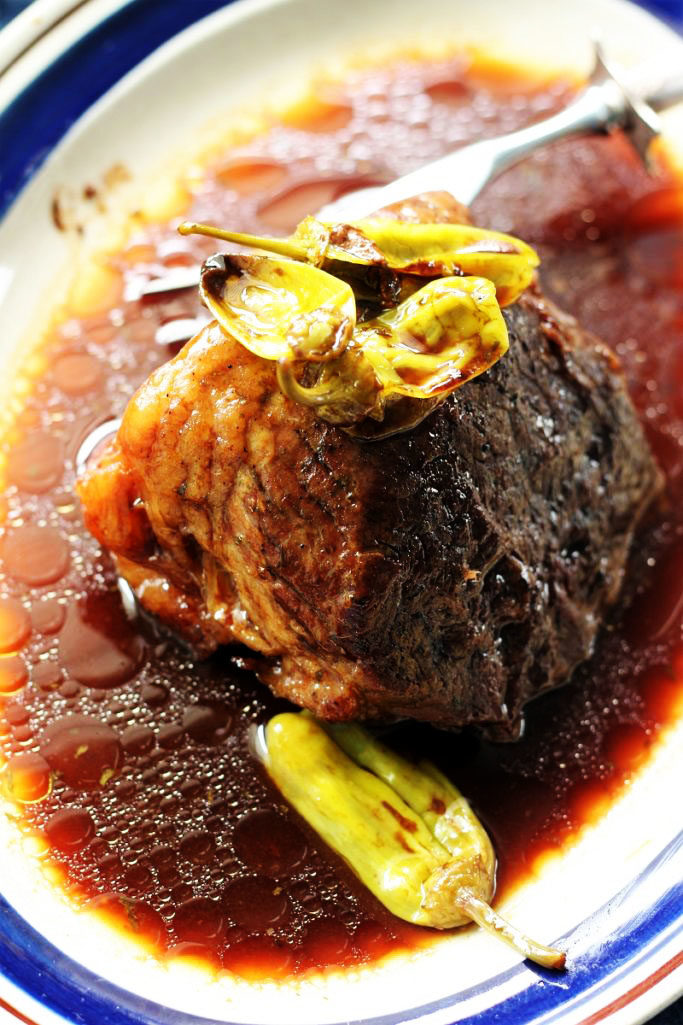 My son said "mom, what did you season the roast with"? And I told him that I would put it on the blog in a few days. So here it is. I thought that this would be a good time to put it on for college kids going back to school or even for those busy moms that are trying to get their kids back to school. With back to school nights, this would be a quick fix for a delicious family dinner.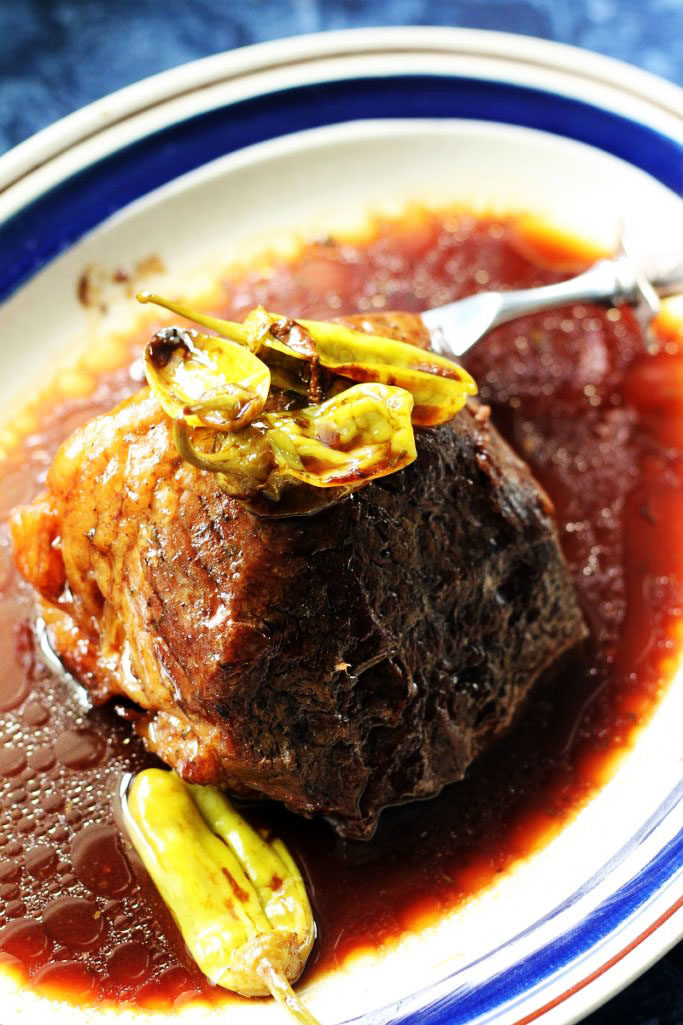 We had a great time at our family dinner. The only problem is that the time goes way too fast. Before you know it, it is time for the kids and grand kids to leave. When school starts, it always makes me a little bit sad because I feel like summer is over and we just didn't get to play enough.
I would like to go camping or have a few cook outs. Maybe even some more days that we all went swimming. And we didn't really get the yard games out more than two times. I think that we all need to work two days a week and play for at least 2 or three!
We also had some chow mein with our roast and a green salad. You can have carrots and potatoes or whatever you love to eat with your pot roasts.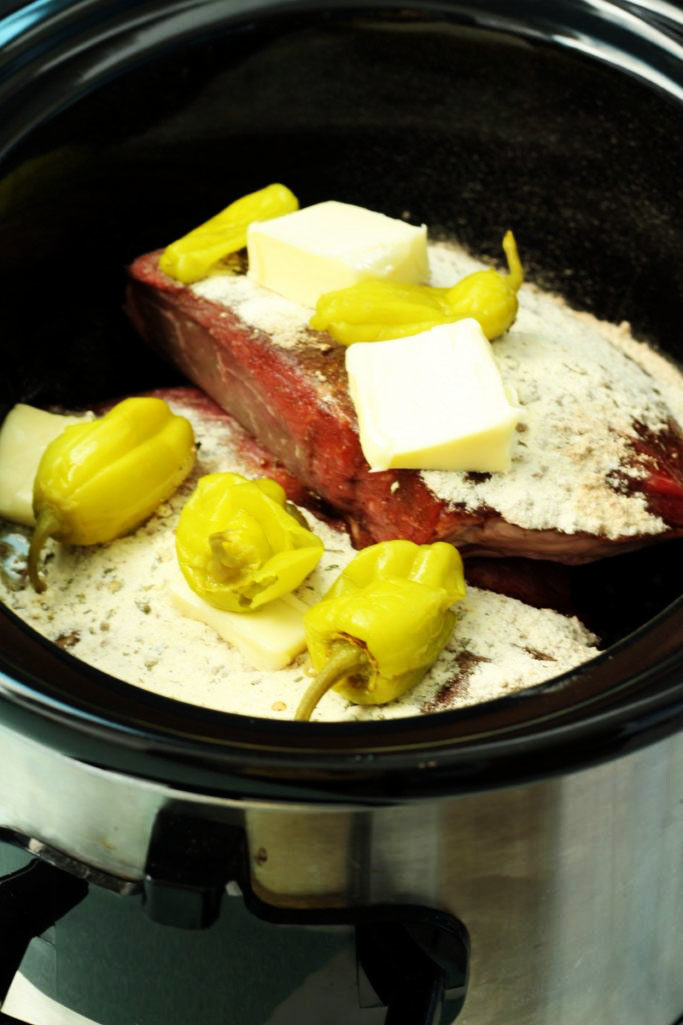 Tips and Tricks:
1- Cook on low if you have the time, it seems to make the roast a little more tender.
2- Remember that the peppers only add flavor, they do not make the roast spicy!
3- You do not have to add water, if you like the roast more flavorful.
4- If you do not like fat, trim it after as it will make the roast more flavorful if you leave it on while it is cooking.


Yield: 6 people
Mississippi Pot Roast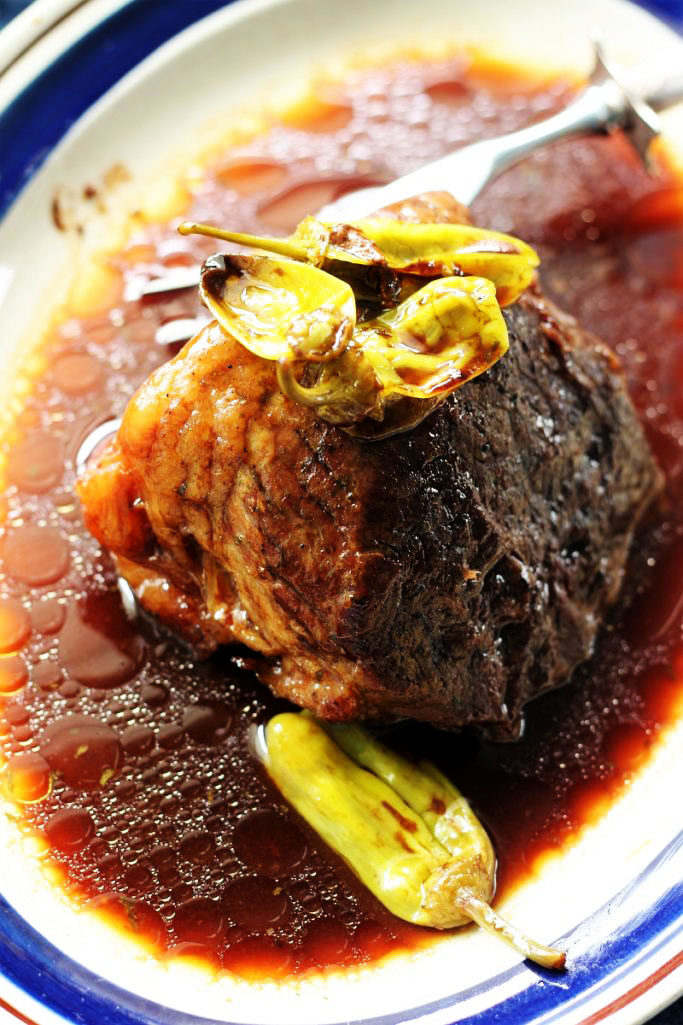 Prep Time 5 minutes

Cook Time 5 hours

Total Time 5 hours 5 minutes
Ingredients
1 Chuck Roast or Pot Roast
1/4 cup butter
1 (1 ounce) packet of dry Ranch dressing
1 (1 ounce) package of Au Jus Gravy
1/2 cup water
5 - 6 Pepperoncini's
Instructions
Place the roast in the crock pot.
Sprinkle the dry ranch and Au Jus mix on top of the roast.
Next, place the butter on top of the roast.
Place the Pepperocini's on top of the roast.
Add the water to the bottom of the crock pot.
Cook on low for 4 - 6 hours, or until the center of the roast reaches 160 degrees.
After it is cooked, cut and enjoy.
Discard the Pepperoncini's.