Microwave stuffed bell peppers turn out great every time. If you love ground beef and you love peppers, then this is the recipe for you. Loaded with flavor and deliciousness. I had these microwave stuffed bell peppers put together and cooked in 25 minutes.
Microwave stuffed bell peppers are perfect for that last minute dinner when you are in a hurry. Then you get to top them off with cheese. I am not sure that my daughter would eat these and the reason is that you do not brown the hamburger.
Another thing is that you add tomato sauce and it makes the ground beef look even more red or pink. However when the microwave beeps, you put your meat thermometer in the center of the meat and it reads 160 degrees!
I highly recommend that you try making microwave stuffed bell peppers just because I know that you are going to love them. They truly are easy and delicious. Oh, and do not forget the grated cheese.
I like to use sharp cheese, but you can use whatever kind you like. Another discovery that I have discovered is that you can buy chopped onions in the freezer department at your local grocery store.
I used the frozen onions and they worked in so slick! However I do take my chopper, and chop the onions smaller because they come in large chunks, and I like my onion chunks small; that way you get less complaints about onions.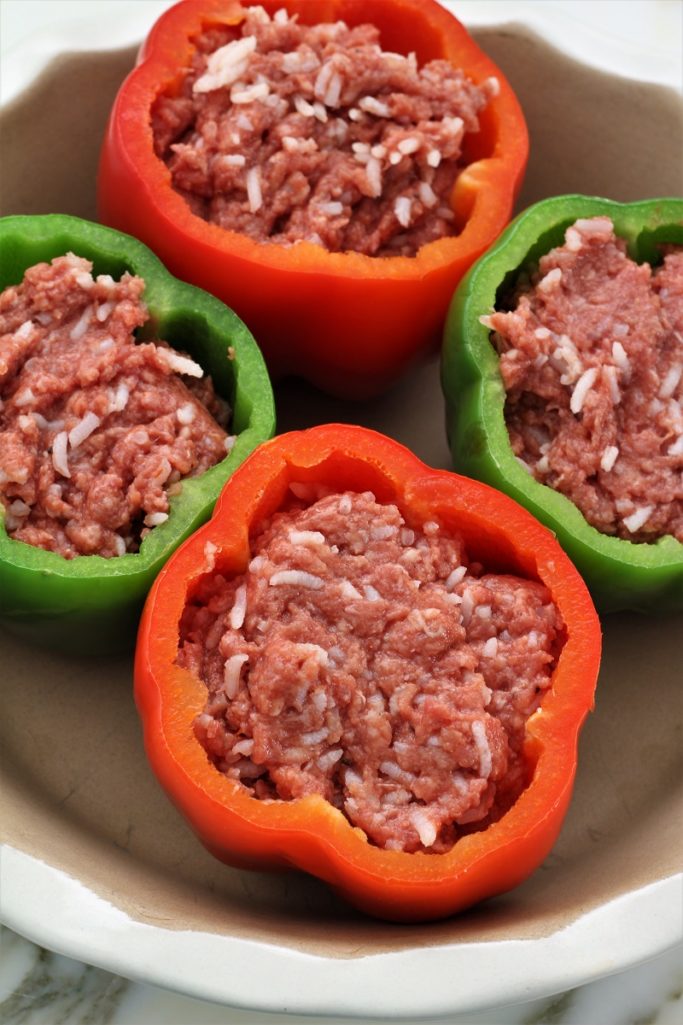 What are some of the fun things that you like to do for family birthdays? My birthday is coming up and my family keeps asking me what I want to do. I could tell them, lets have a family house cleaning party, or clean the fridge party.
Better yet how about we all clean the garage? Does that sound like a party to you? I do not think that my kids are going to fall for that!! However I must say that my husband has started painting the computer room and I am very excited to get it finished!
I decided that I need to have my neighbor come and clean my junk out and I need to clean hers, just because we do not have attachment that way, and most of the time, if the junk was gone we would not even miss it!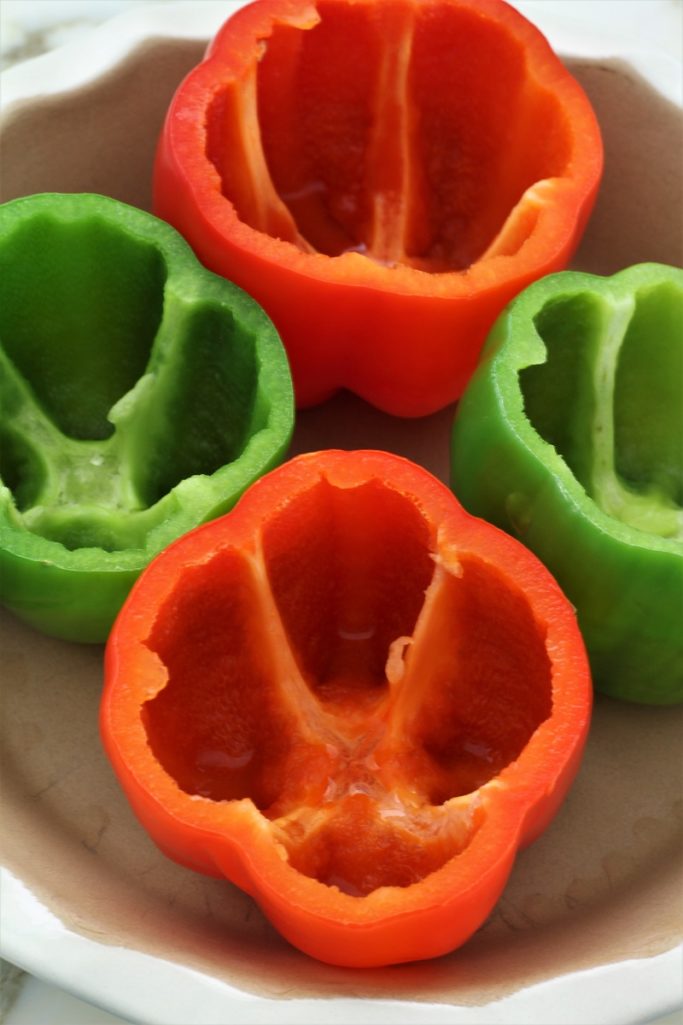 So my son has a dog (German/Dutch Shepard) and he has so much energy. He really is a good dog, as far as being a puppy goes. He just has one problem, and that is that he still chews on everything.
He thinks that he is my bush trimmer, but he does a terrible job. We give him a bed to lay on and he chews a hole in it and pulls out the stuffing. Every toy we give him he has destroyed in about 5 minutes.
We play ball with him and he chews the balls apart. I am pretty sure when he gets past this stage that he will be a great dog. Then there was the other night when my husband went to take him outside to go to the bathroom!!
The neighbor was walking his two dogs and our dog runs outside, crosses the street and starts barking and growling. One of the neighbors dogs takes off and starts running home, so what does our dog do?
He bites him in the butt and chases him home. He thinks that he needs to protect us and he does a great job. If other dogs will play with him, he loves that, but if he thinks that he has the upper hand, he is a happy dog.
Anyway, I hope that you get a chance to make microwave stuffed bell peppers and that you and your family enjoy them as much as we do. Have a wonderful weekend and I guess that we'll go see a movie for my birthday, instead of cleaning the garage!;)
Tips and tricks:
1- Use chopped onions in the freezer section.
2- Use all colors of peppers for a fun dinner.
3- Use the meat thermometer, making sure that your meat is at 160 degrees, as all microwaves are different.
4- Leftover rice is perfect in these stuffed peppers.


Yield: 4 people
Microwave Stuffed Bell Peppers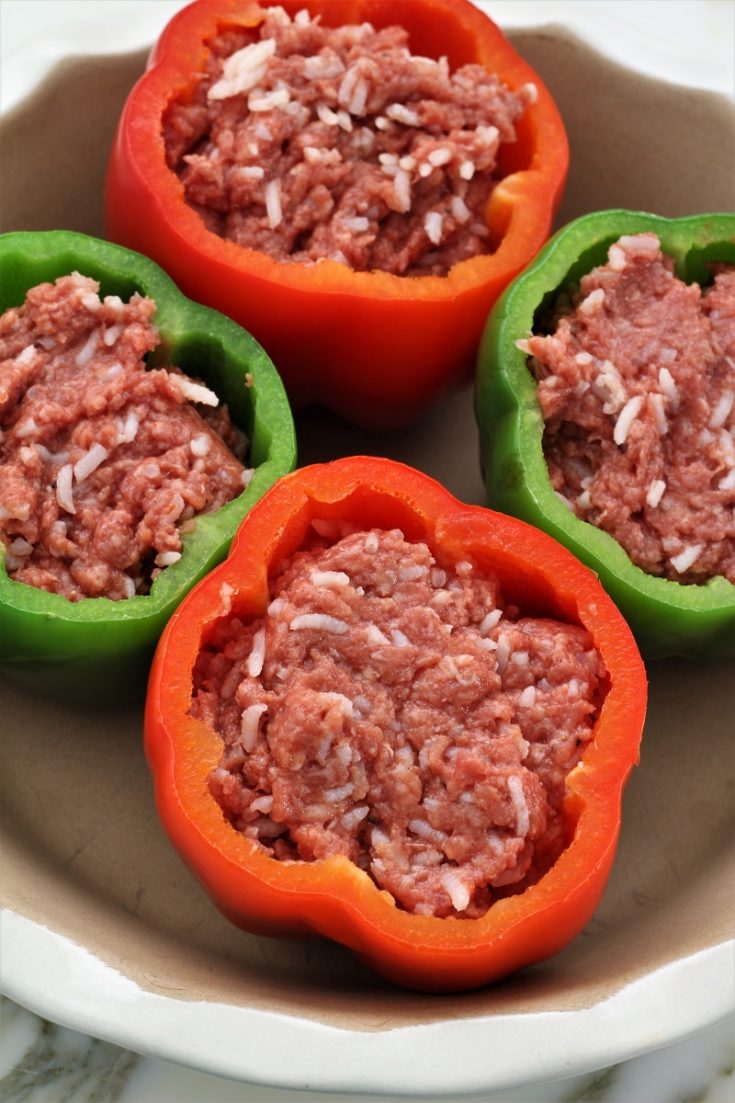 Prep Time 25 minutes

Cook Time 15 minutes

Total Time 40 minutes
Ingredients
4 large peppers (any color)
1/2 cup rice, cooked
1/2 pound ground beef
1/8 cup onions, chopped
1/2 teaspoon salt
1/8 teaspoon garlic salt
1 (8 ounce) can tomato sauce
1/3 cup cheese grated
Instructions
Cut the top off of the peppers, (the part with the stem). Remove the seeds and the membranes, and rinse them.
Place the peppers, cut sides up in a ungreased glass pie plate.
Cover the pepper with plastic wrap and microwave on high for 3 - 31/2 minutes.
Mix together the cooked rice, uncooked ground beef, onion, salt, garlic salt, and tomato sauce.
Divide the mixture equally into the peppers.
Cover with the plastic wrap and microwave 12 - 13 minutes.
Sprinkle each one with cheese and serve.