Instant pot orange chicken is one fantastic dinner. I think that most people really love orange chicken. I love that it can be ready to eat in 30 minutes. Cook your rice, and your chicken at the same time.
You can cook this delicious meal quicker than you can go through your favorite drive through. And this instant pot orange chicken tastes fantastic. Add some garnish of green onions or even a nice slice of orange.
I love that this recipe is so versatile, you can even use regular orange juice or fresh squeezed. That is my favorite. You can also add one small can of tomato sauce, but I just like using 1/2 of an 8 ounce can. Also you can eat it over noodles, but rice is our favorite. Zoo noodles would also be amazing.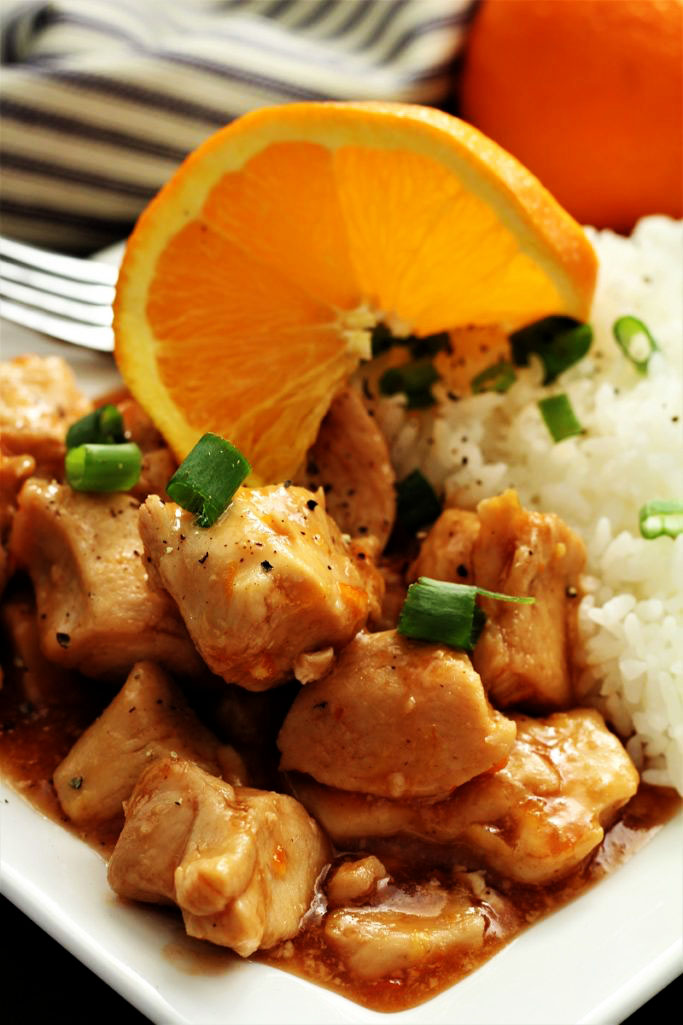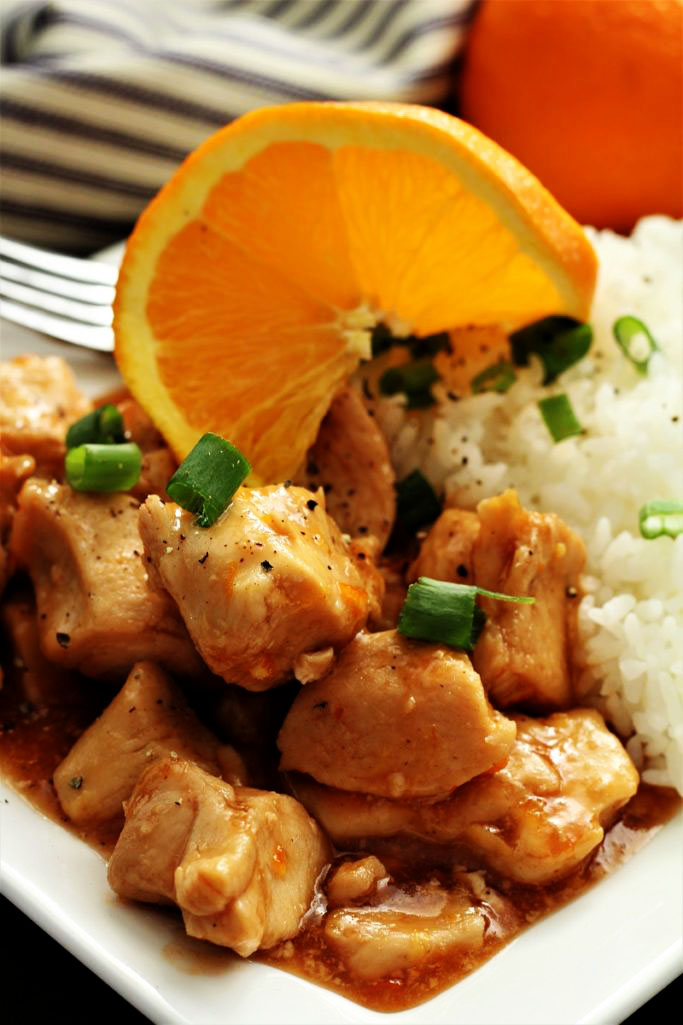 So today I watched my cute little grandson, we were playing and his mom needed to go to work and so she said "while he's not looking, I will go ahead and leave". Because he kinda likes his mom and he cries when she leaves.
And as soon as she started to walk out the door he says "bye" kind of like mom aren't you even going to say good-bye, and just sneak out of here. Then he started to cry and it always makes grandma feel bad.
We went for a walk and played on the slippery slide and he did great. Then, I gave him a Cadbury egg; one of the little chocolate ones that are so hard to eat just one. Well, pretty soon he starts putting his finger in his ear and turning it, and I am thinking, what in the world is he trying to tell me?
I have no clue and so I had to call my son in Idaho and ask "what is your son trying to tell me"? He said that his son makes up his own little sign language and it is suppose to be on the cheek and you turn your finger and that means "candy". However, he does it in his ear. Ha ha!! Maybe because when mom and dad tell him NO, he doesn't want to hear it. Wouldn't you agree.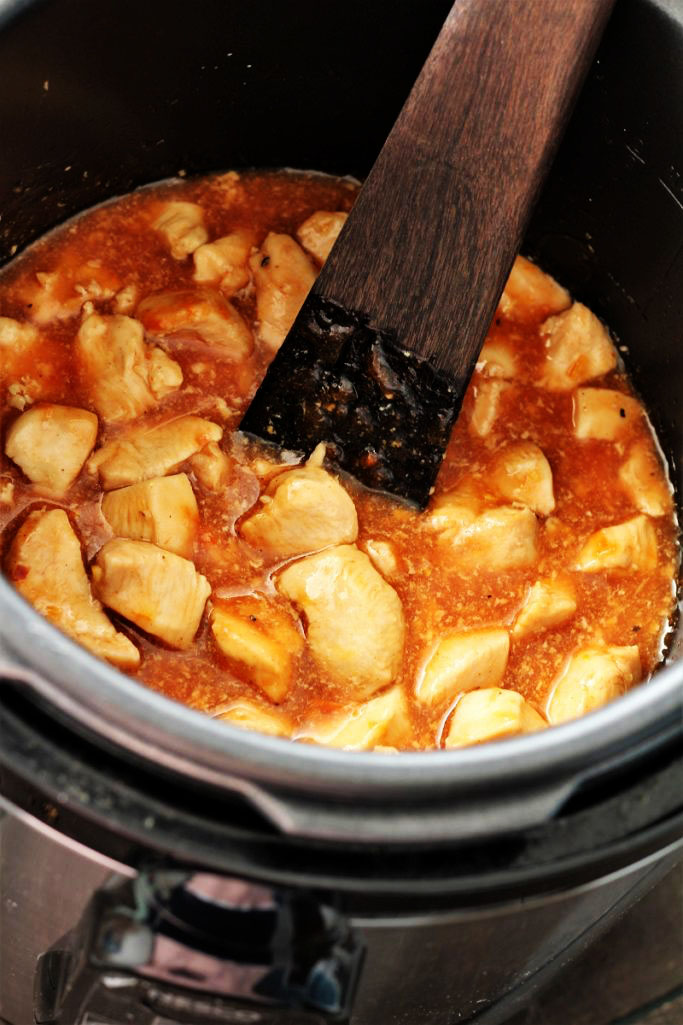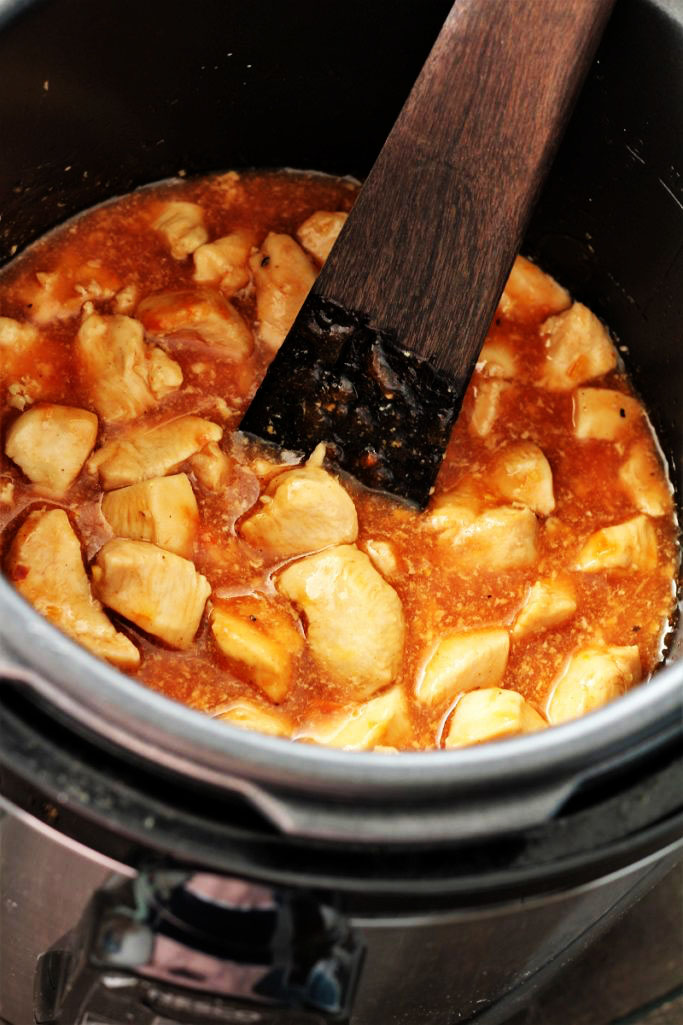 Well, I hope that you get to try out this amazing Instant Pot Orange Chicken. The weather is getting warmer, so this will be an excellent recipe to eat this Spring and also in the Summer when you do not want to heat up the house.
And, you just might want to show your kids how easy this recipe is to make. That way, when you don't feel like cooking, you can have your kids do the cooking. Now isn't that a great idea!?! Also, if you are not big on too much orange flavoring, you can use less zest. And if you love ginger, put a few sprinkles in when you add your spices. Just remember to enjoy!


Yield: 6 people
Instant Pot Orange Chicken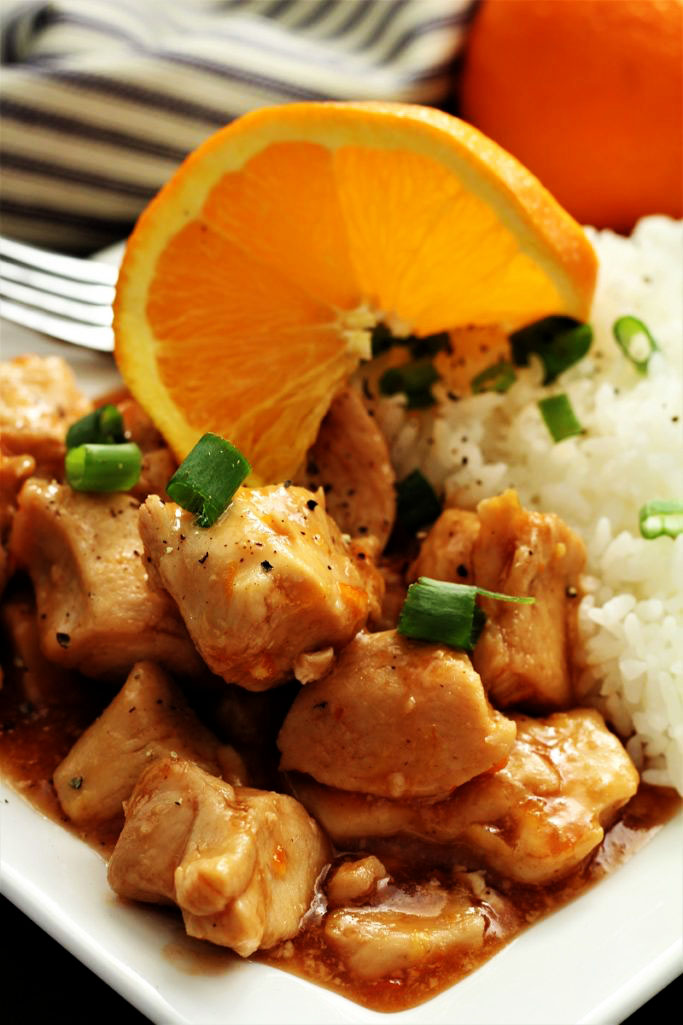 Prep Time 15 minutes

Cook Time 8 minutes

Total Time 23 minutes
Ingredients
4 boneless, skinless chicken breasts, cubed
1/4 cups orange juice, (I used fresh squeezed)
1/8 cup soy sauce
3 Tablespoons honey
1 Tablespoon red wine vinegar
1/4 teaspoon chili powder
1/2 cup orange marmalade
2 Tablespoons orange juice
3 Tablespoons corn starch
1/2 cup tomato sauce
1/2 - 3/4 teaspoon real salt
1/4 teaspoon black pepper
2 - 3 teaspoons of orange zest
a sprinkle of red pepper flakes (optional)
Instructions
Add the chicken, orange juice, soy sauce, honey, vinegar, and chili powder to the pot and stir to coat all of the chicken.
Place the lid on top, with the valve closed, set it to manual and set the timer for 4 minutes.
When it is done, using the quick release method, release the pressure.
In a separate bowl, combine the marmalade, 2 tablespoons of orange juice, corn starch, tomato sauce, salt, pepper, orange zest and 1 sprinkle of red pepper flakes. Mix together.
Add the mixture to the chicken.
Cook until it thickens, about 4 minutes, using the saute or browning setting.
Eat over rice. Can garnish with green onions if desired.
Adapted from: rebootedmom.com