Easy pressure cooker applesauce is the greatest thing ever! Are you wondering what you can do with all those apples? Think no longer. Grab your apple wedger, Insta Pot, and blender, and you'll be in business.
You can peel your apples if you want, but we don't. A little extra fiber is good for you. Also, I cook a lot of the time with my applesauce and so no one notices that the apples were never peeled.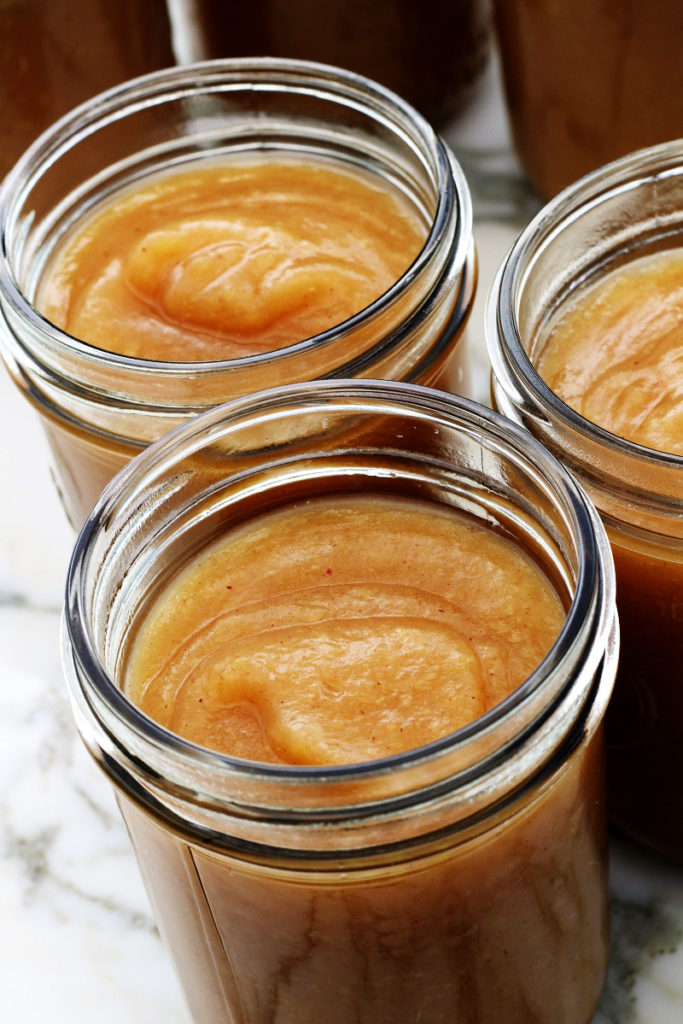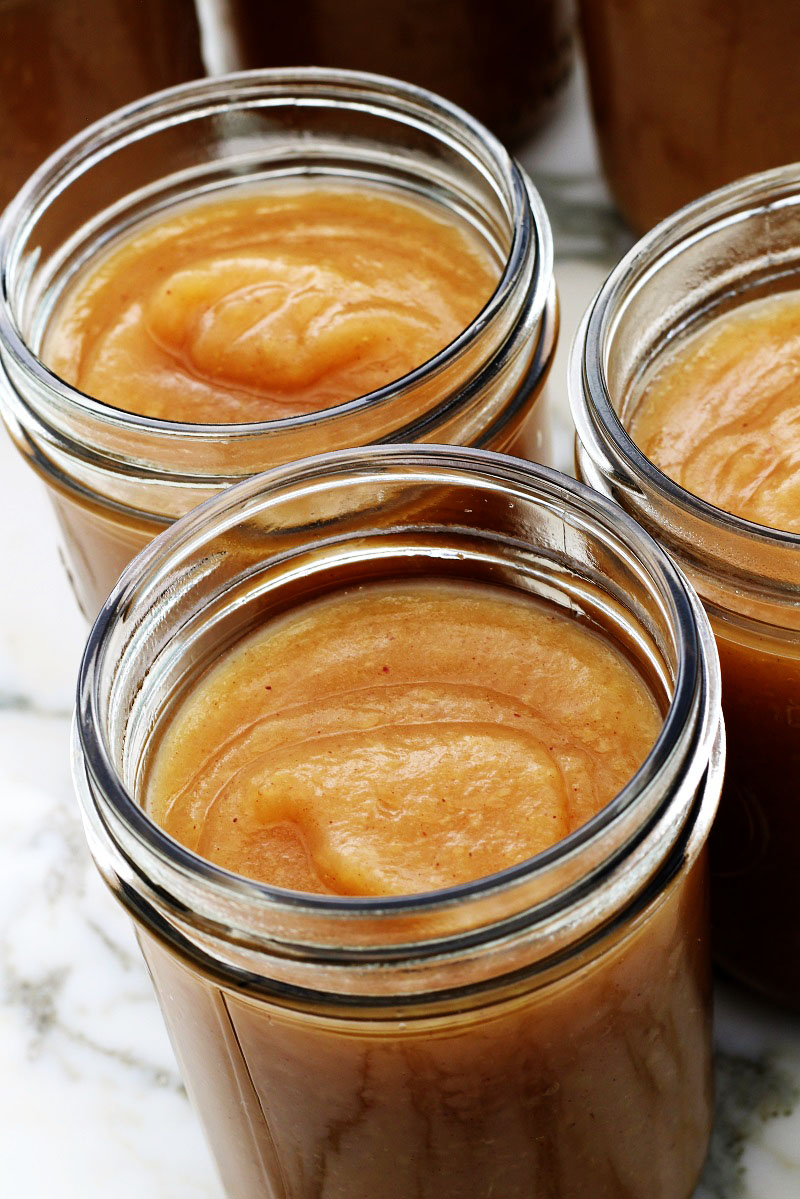 What I really love about this easy pressure cooker applesauce is that it works up very quickly. Gone are the days that I use to have my kids in the kitchen turning the contraption to make the applesauce.
I would cut the apples in fourths, and cook then until they were soft. Then I would place them in my deluxe food strainer and the kids would turn the handle spewing sticky stuff all over the floor. It would take me a week to get all of the sticky off the floor!
So I guess it's good because my kids are mostly gone too. So if you want to have your kids help, you can have them wash the apples, or if they are older, they could use the apple wedger.
Just make sure that they know how to watch for extra critters in the apples, if you know what I mean. I did have to cut out a few worm holes. Gross. Other than that, there really isn't a lot that has to be done.
Place the apples in the pot, turn the knob. Place the timer on 5 minutes and let it cook. I placed my apples in the blender while they were still hot, using a big spoon. I only place half of the apples in at a time, allowing the skins to be more finally ground.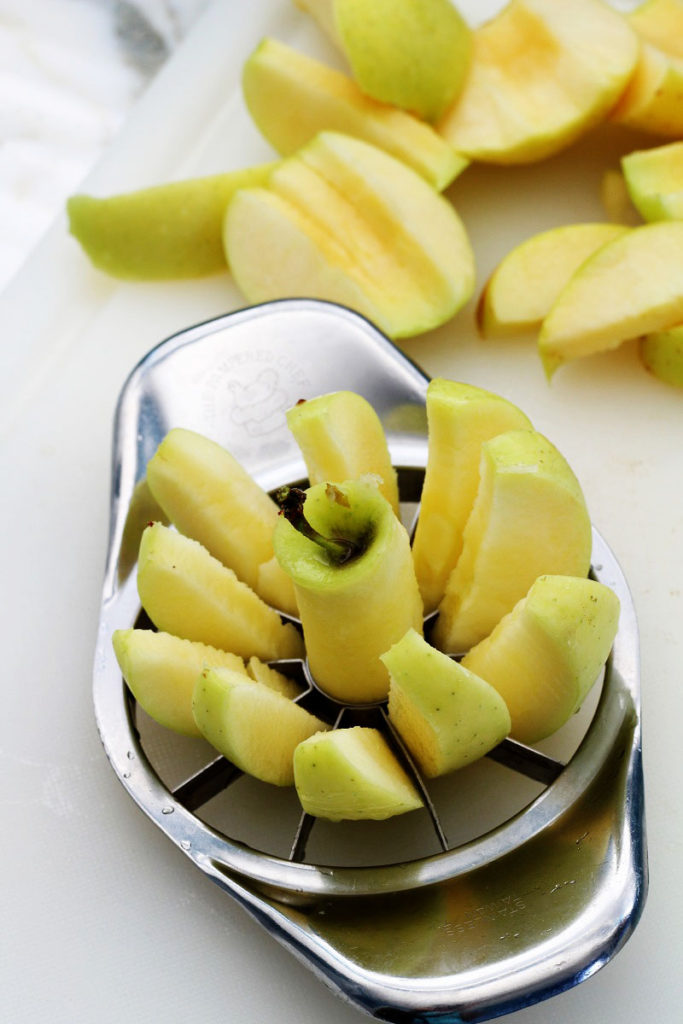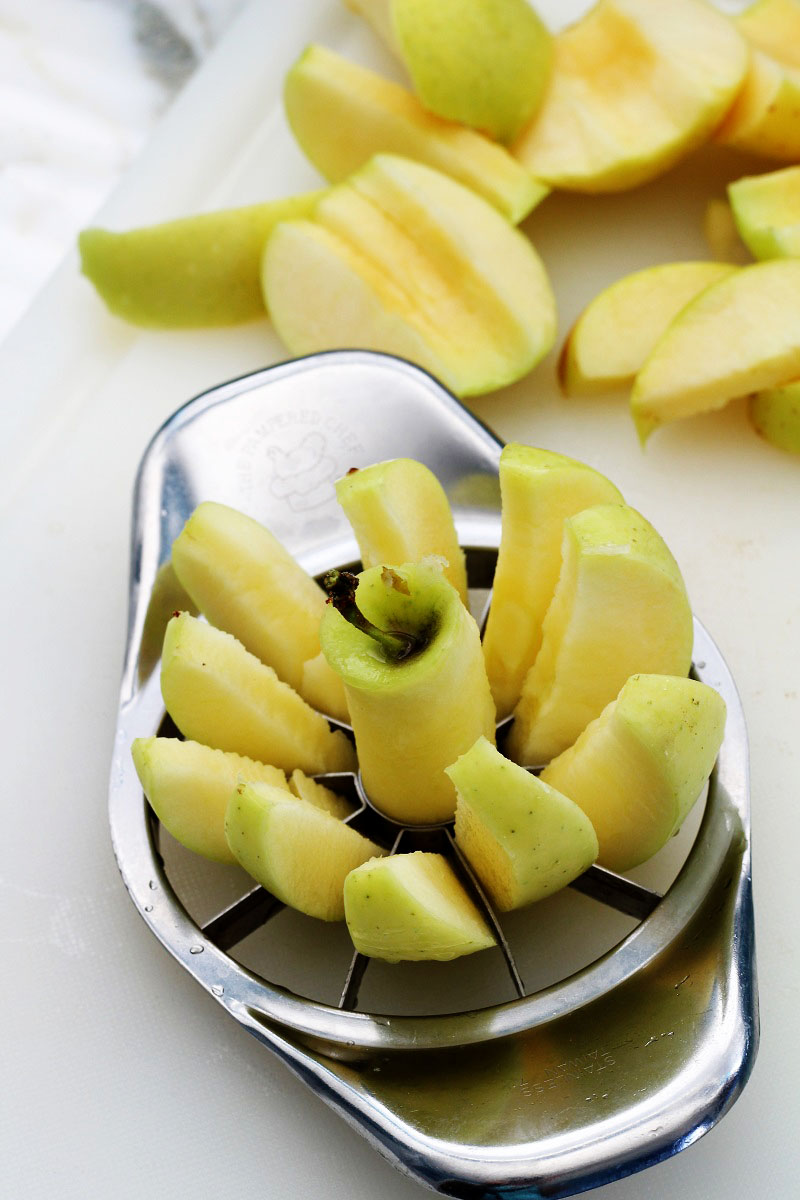 And again, it is always so exciting to see jars in my fruit room full, instead of empty! Fall is in the air and winter is on its way and so it is always good to have extra food on the shelves.
Also, if you like, you could add a little raw honey to make your easy pressure cooker applesauce a little sweeter. And there have been years that I use different kinds of apples at the same time. I do love the golden delicious and I just haven't felt the need to add extra sweetener. That is up to you. Enjoy!!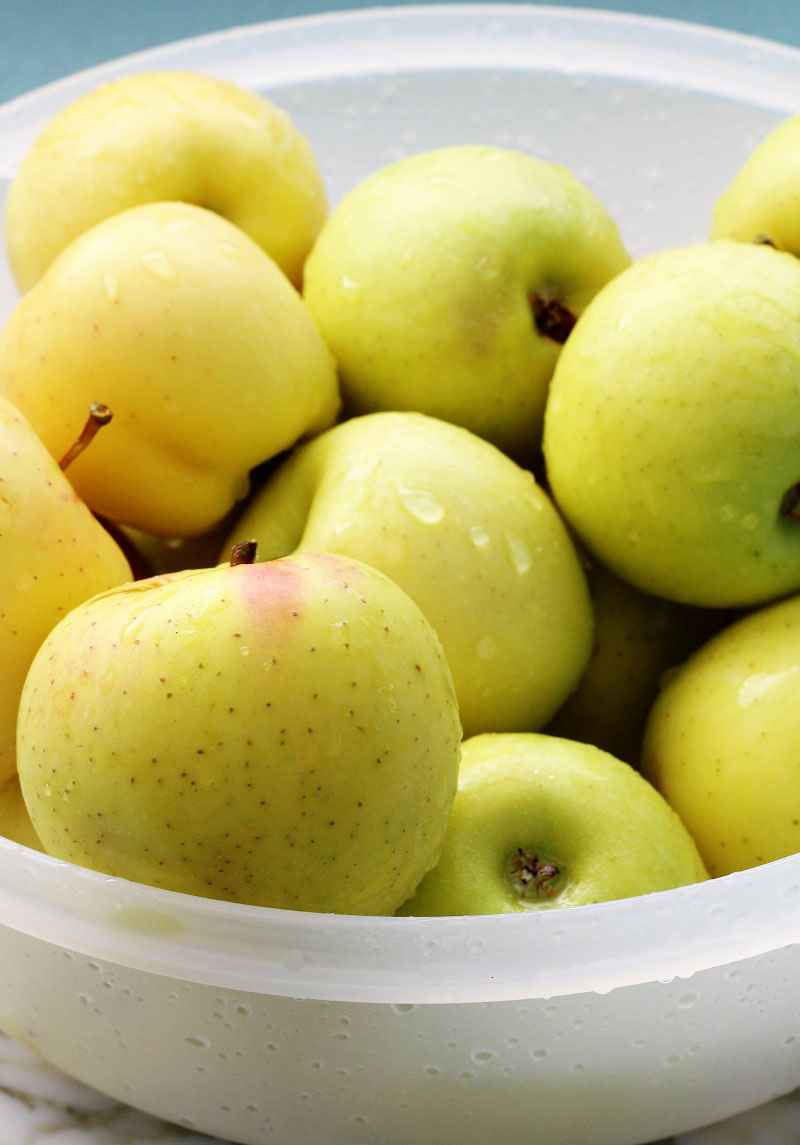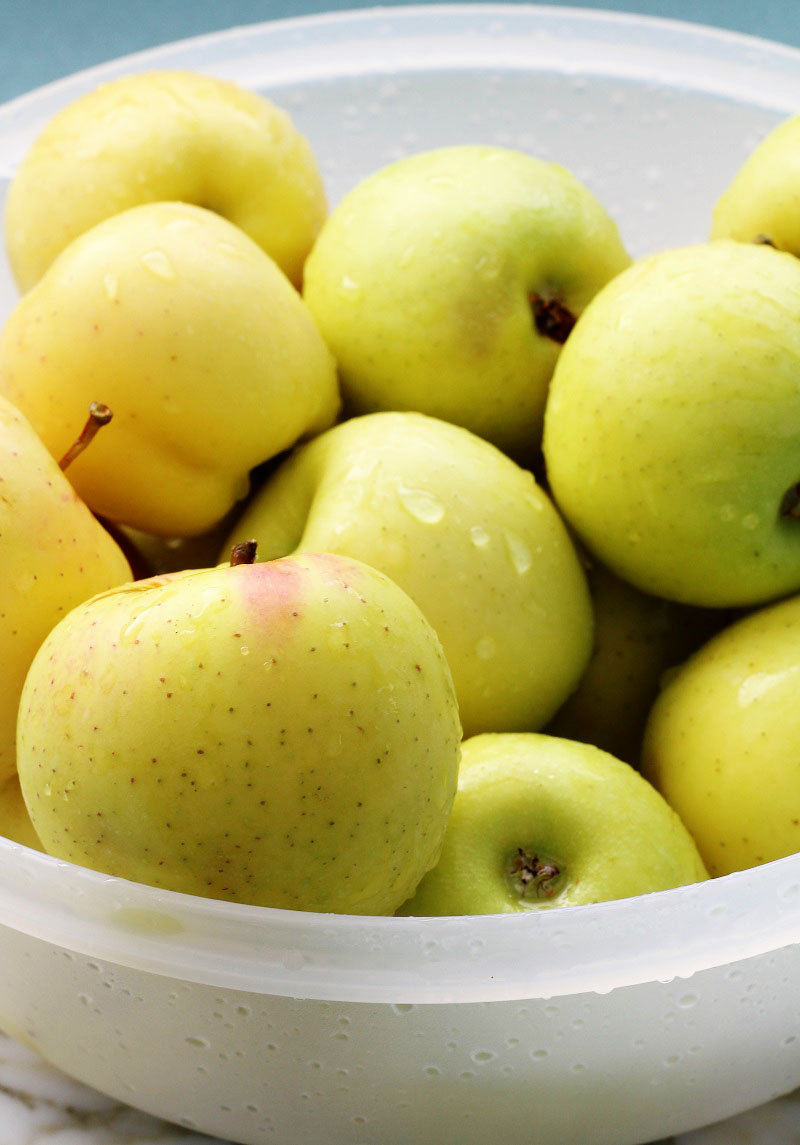 Yield: 3 pints
Easy Pressure Cooker Applesauce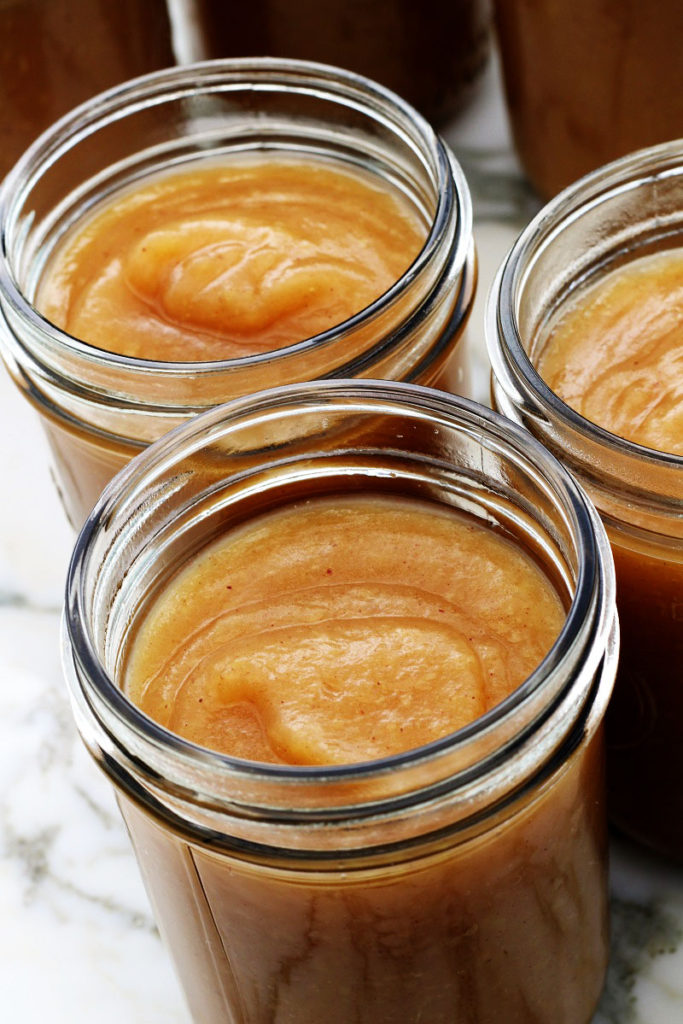 Prep Time 20 minutes

Cook Time 5 minutes

Total Time 25 minutes
Ingredients
15 - 20 medium apples (I used golden delicious)
2 tsps ground cinnamon
1/2 cup water
1 Tbsp raw honey (optional) (I don't use any sweetener)
Instructions
Wash the apples.
I used my apple wedger and cut about 15 - 20 apples. I also left the skins on. They end up being very small. Try a batch and if you don't care for them, you can peel your apples. Cut the apples and place them in the pot. I have a 6 quart pot. I filled it almost 1/2 full.
Then place the water in the pot.
Sprinkle the apples with cinnamon.
Set the cooker for 5 minutes, closing the quick release.
When the timer beeps, release the steam using the quick release valve.
Carefully remove the lid when the air is released, place 1/2 the cooked apples in a blender using a large spoon to scoop them out. I use my vita mix. Blend just enough to blend all the apples. If you like your applesauce a little chunky, you might want to peel your apples and then use a potato masher.
Place the applesauce in pint or quart size jars.
Place flats and rings on the bottles.
Then using the cold bath method cook the applesauce for 20 minutes.
Remove from heat and let cool. When they have cooled, check to make sure that the bottles have sealed.
Last for 9-12 months.
If you want your applesauce a little sweeter, you can add 1 Tablespoon of raw honey. We don't add any sweetener, and it is mighty tasty.