Cinnamon roll popcorn is a wonderful caramel corn with just the right amount of cinnamon and topped off with white chocolate. How we love it! My oldest daughter asked me to put this recipe on the blog. And so here it is.
I am such a nice mom, I even saved her some cinnamon roll popcorn as a treat for her since she is expecting her fourth baby. I know how it is; sometimes you just need a treat and not just any old treat will do.
We also love to make cinnamon roll popcorn for party favors. So if you are having a baby shower or a bridal shower, they make a very nice little treat in a clear bag tied up with some ribbon. I also made some for our neighbors for Christmas.
The only problem is you have to get it out of the house fast or you will be tempted to eat the whole batch by yourself. If you like cinnamon rolls, you will love a bowl of cinnamon roll popcorn. It is really a very nice treat and a gift of love.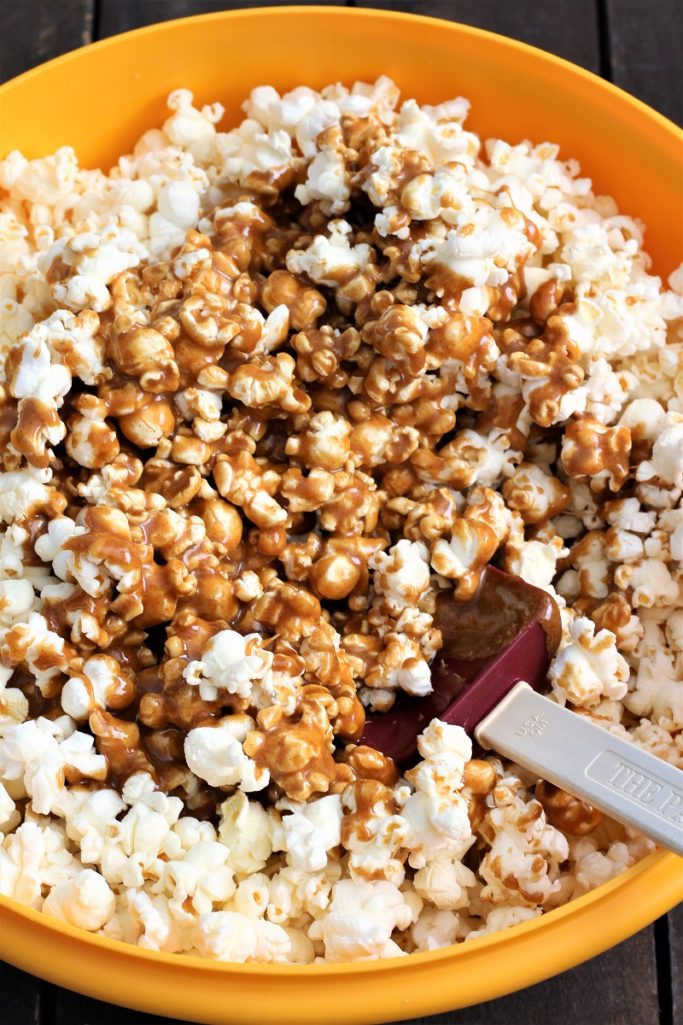 What are you doing for New Year's Day? I hope that you have a puzzle that you are putting together or some family or friends that are coming over for games and snacks! I would love to recommend that you make a batch of cinnamon roll popcorn.
However, do not be surprised if your guests eat the whole batch of cinnamon roll popcorn. I know that once I start eating it, I have a very hard time stopping. It works up really fast and you will feel like you have made a gourmet popcorn. Your guests will feel special.
So with the New Year here, what are some of the fun things that you have planned? I would love to be able to sit down with my family and just plain plan. It sure is a hard thing to get young adults to sit down and talk for a few minutes.
Maybe you have some suggestions. What are some of the ideas that work for you? Sometimes when my husband turns off the internet, our son does come out of his man cave. And sometimes if he is hungry, that works too.
Also I got new journal for this year. It is a fun little journal, and it asks you a different question each day. Like, what was the funniest thing that you had happen today. Well let me tell you one funny thing that happened the other day.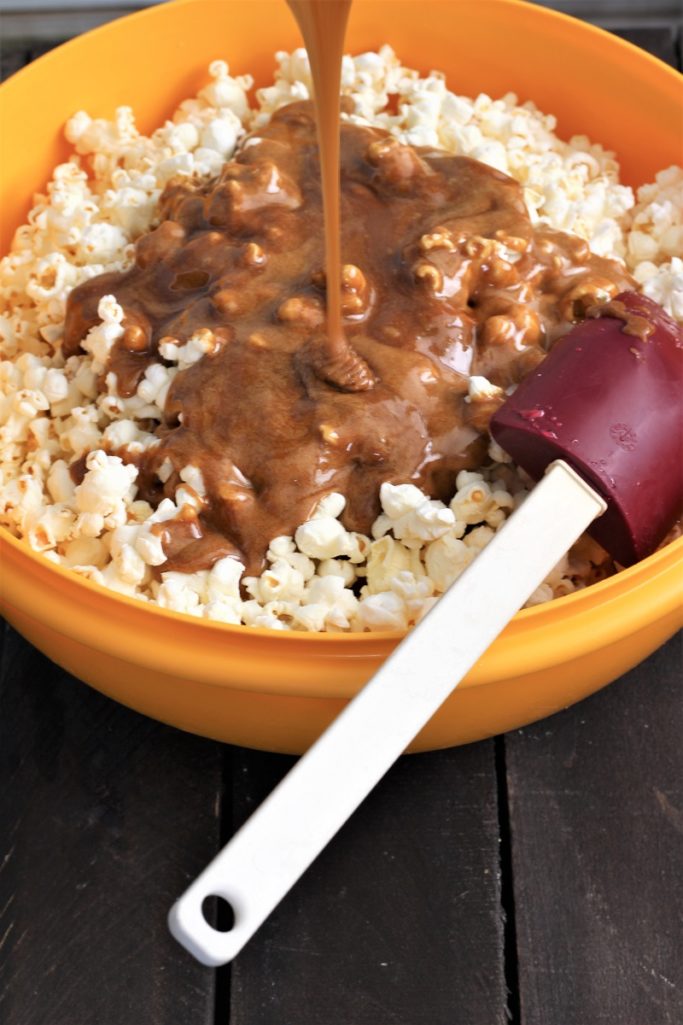 I am very sensitive to smells, and someone had given me a bottle of lotion and a bottle of shower gel. I used the shower gel a few times and the lotion I quickly took to my sons bathroom. Not for me!! My cute husband says to me, " this lotion just does not absorb into the skin, I do not know what the deal is".
I looked at him, picked up the bottle and read "shower gel". Ha ha. We just keep giving him a hard time. So for Christmas I got him some new lotion. Some of the other questions are unique things that happened today?
People that you are grateful for today. Things that I did for someone else today or even moments I appreciated today. I am looking forward to starting each day with a grateful heat and I hope that this will give you some ideas to do the same.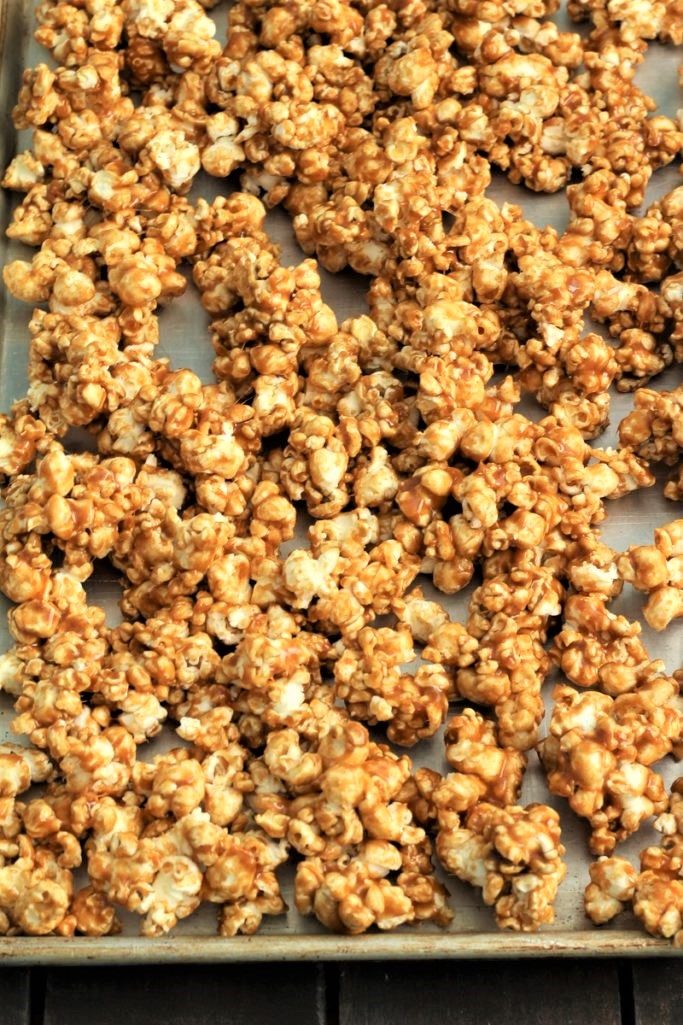 Tips and tricks.
1- I use a metal pan cake turner, to make it easy to turn the popcorn.
2- The original recipe calls for 18 cups of popcorn, but I like to use 16.
3- Store in an airtight container!


Yield: 8 people
Cinnamon Roll Popcorn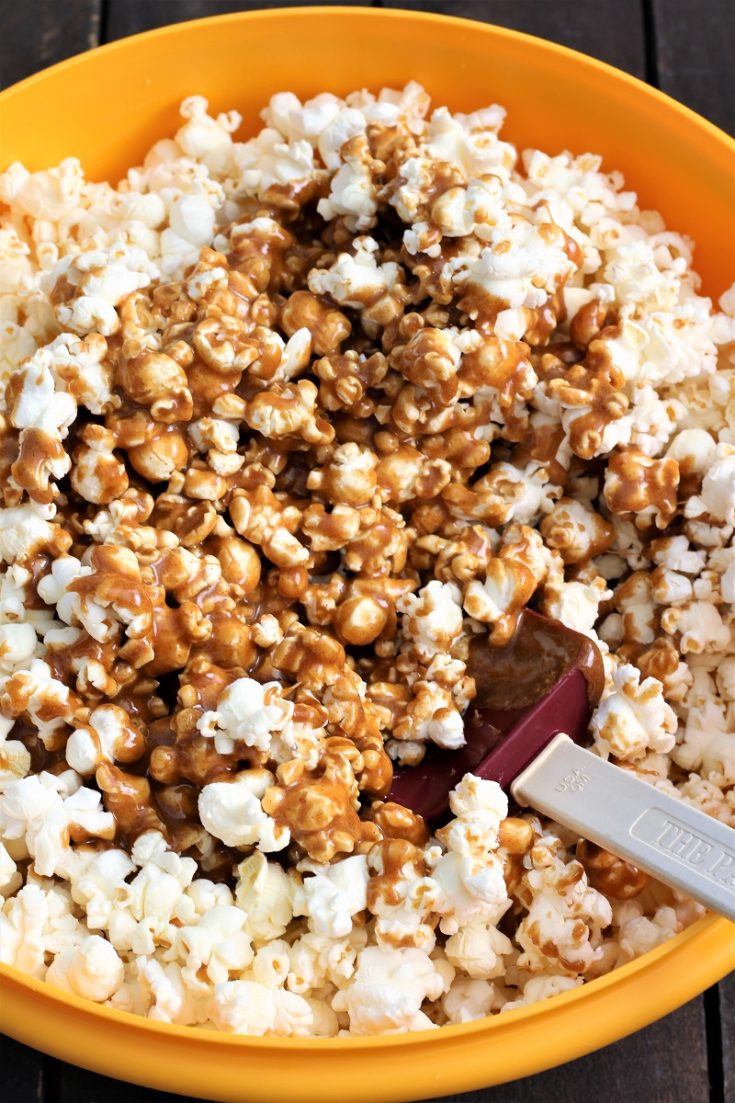 Prep Time 15 minutes

Cook Time 45 minutes

Total Time 1 hour
Ingredients
16 cups popped popcorn (about 2/3 cup kernels)
1 1/2 sticks butter (12 tablespoons)
1 1/2 cups lightly packed brown sugar
1/2 cup light corn syrup
1 1/2 teaspoons ground cinnamon
1 1/2 teaspoons vanilla extract
1 1/2 teaspoons baking soda
3-4 ounces white chocolate, melted
Instructions
Preheat the oven to 250 degrees. Spray or butter 2 large baking sheets, and set them aside.
Pop the corn and place it in a very large bowl or 2 large bowls.
In a large pan melt the butter over medium heat.
Then add the brown sugar, corn syrup, and cinnamon.
Bring to a boil and stirring the whole time, as this allows the sugar to dissolve better.
When the mixture starts to boil, let it boil for 3 minutes.
The mixture will be slightly thickened. Remove the from the heat and stir in the vanilla and baking soda. This causes a reaction and the caramel will rise so make sure there is room in the pan for expansion.
Pour the caramel over the popcorn and mix until the popcorn is evenly coated.
Turn the popcorn out onto the baking sheets, spreading it as even as possible.
Bake the popcorn for 40 minutes, turning the popcorn every twenty minutes with a turner. Move the bottom tray to the upper rack and vice versa each time you stir. The popcorn will deepen in color and harden a bit as the caramel bakes and sets.
When the popcorn comes out of the oven, scrape it onto an even layer of parchment or wax paper.
In a microwave safe bowl, melt the white chocolate in the microwave on power level 5 for 1-2 minutes or until the chocolate is melted.
Make sure that you check the chocolate after 1 minute.
I like to put a large Ziploc bag in a larger glass and then place the chocolate into the glass.
Snip the corner off of the bag and let the chocolate drizzle over the popcorn.
Or you can use a fork and drizzle the chocolate over the popcorn as well.
Allow the popcorn to cool and the white chocolate to set up.
Brake the popcorn into smaller pieces and enjoy!
This recipe is from Melskitchencafe.