Caramel pops are so yummy.  The best part is that they don't leave those little pieces of popcorn down in between your teeth.  No popcorn required.  This is a nice change from regular caramel popcorn.  You can add anything that you like.  The sky is the limit on corn pops.  Also you don't break your teeth on the kernels that don't get popped!  (We call them poopers).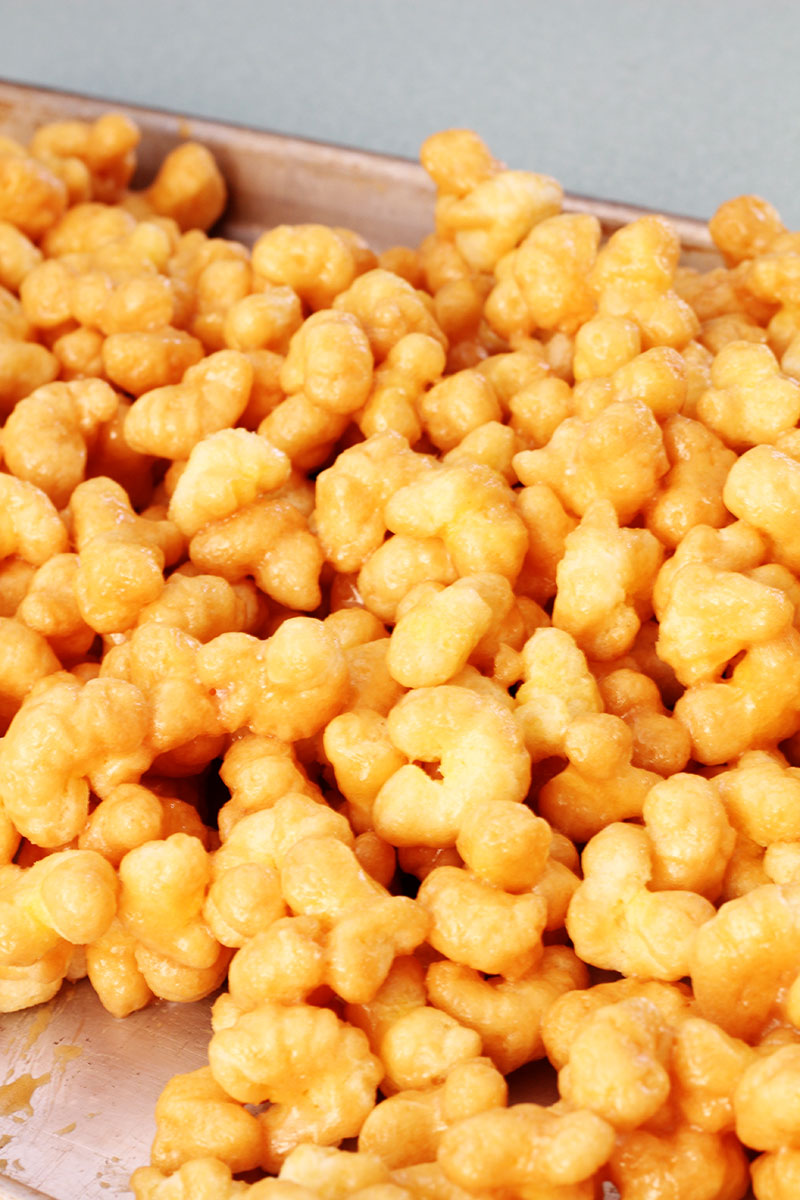 If you are planning on a super bowl party, you just might want to make up a batch, or if you are having more than 10 people, you better mix up 2 batches.  If you like it soft, then don't put it in the oven at all.  If you like yours with some crunch, then go ahead and use the directions to put them in the oven.  There is something about the caramel and the salted pops, they just go great together.  I guess I need to get a dish that reads, "Corn Pops"!

Caramel Pops
Prep time:
Cook time:
Total time:
Ingredients
½ cup butter or margarine
½ cup light corn syrup
1 cup brown sugar
1 tsp. baking soda
8 oz of Clover Club Corn Pops (Place in a large roasting pan)
optional:
(mini m & m's, any kind of nuts that you like)
Instructions
In a large kettle, place butter, corn syrup, and brown sugar.
After this mixture starts bubbling around the edges on a medium heat, cook for 2 minutes.
Add one tsp. baking soda to cause foaming (this helps more evenly coat the pops)!
In a large bowl that holds about 12 cups or more, place the corn pops.
Pour caramel over the corn pops and stir, making sure that they are evenly coated.
You can now sprinkle with M & Ms or nuts. (Don't mix the M &Ms too much or they will just melt all over and not look as nice).
If you want them more crunchy, place them in a 250 degree oven for approximately 40 minutes, turning with a spatula every 10 minutes.
Remove from oven and pour onto a waxed paper.
Break them apart (before pops can cool) to desired piece size.