Get ready for chocolate cinnamon cup cakes that are rich, smooth and so creamy that they melt in your mouth.  You can make them for the Super-Bowl or for a special Valentine in your life.  They are fun to decorate and kids will love them!  You might even want to make them for a special birthday.  My 2 year old granddaughter started singing Happy Birthday to ME when I gave her one of these cupcakes, (even though her birthday is in August).  She thinks that if she gets a cupcake that is decorated so pretty, that it is for her birthday!  If you wanted to change it up a bit, you can add 1/2 cup cocoa powder to the frosting and have chocolate, on top of chocolate.  So no matter how you decorate these, you will get a thank you, and smiles.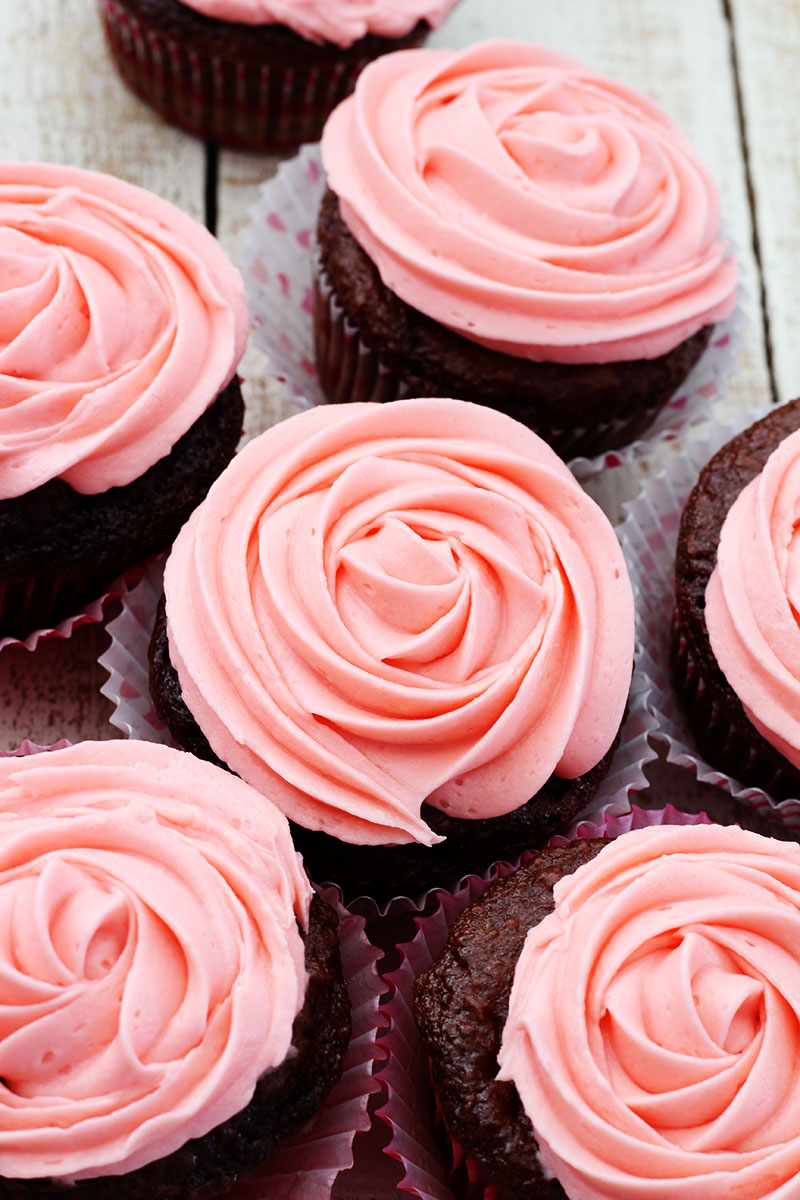 Chocolate Cinnamon Cup Cakes
Prep time:
Cook time:
Total time:
Ingredients
3 eggs
1 cup buttermilk*
½ cup sour cream
½ cup oil
1 tsp vanilla
1 tsp cinnamon
1 Box Chocolate Cake Mix
Frosting:
½ cup butter, softened
4 oz. cream cheese, softened
3 cups confectioners sugar
1 tsp vanilla
Instructions
In a large mixing bowl, mix eggs buttermilk, sour cream, oil, vanilla, and cinnamon.
Add cake mix and stir for about 2-3 minutes on high.
Place cup cake papers in a muffin pan. (Mine makes 28 cup cakes.)
Fill cupcake liners ¾ full.
Bake at 350 degrees for 18 minutes or until tooth pick comes out clean.
*How to make buttermilk:
If you don't have buttermilk, take a cup of regular milk and and add 1 Tbsp of vinegar and mix.
Frosting:
Mix butter and cream cheese for 2-3 minutes making it nice and fluffy.
Add confectioners sugar and vanilla and beat for another 2-3 minutes. The better you mix your frosting the lighter and fluffier.
Add color if desired.
Frost cup cakes that have completely cooled.