Strawberry cream cheese dessert is one of our family favorites. We love it because of the soft cake and then the cream cheese mixture in the middle, then we top it off with Danish dessert on the top! I love to make Strawberry Cream Cheese Dessert when I need lots of dessert. It makes a lot and it tastes fantastic. You can also change from strawberries to raspberries.  It doesn't matter what you use, it will be a hit. Also if you don't need to share with too many people, you can just make one cake mix and half everything else. Just make it in a 9″ x 13″ cake pan, and half the cream cheese mixture, and only use one box of Danish Dessert! Trust me, you will want to make a large batch and share with your friends, neighbors and family. We make this a lot of the time for Easter just because we love it and it makes enough, now that our family is growing.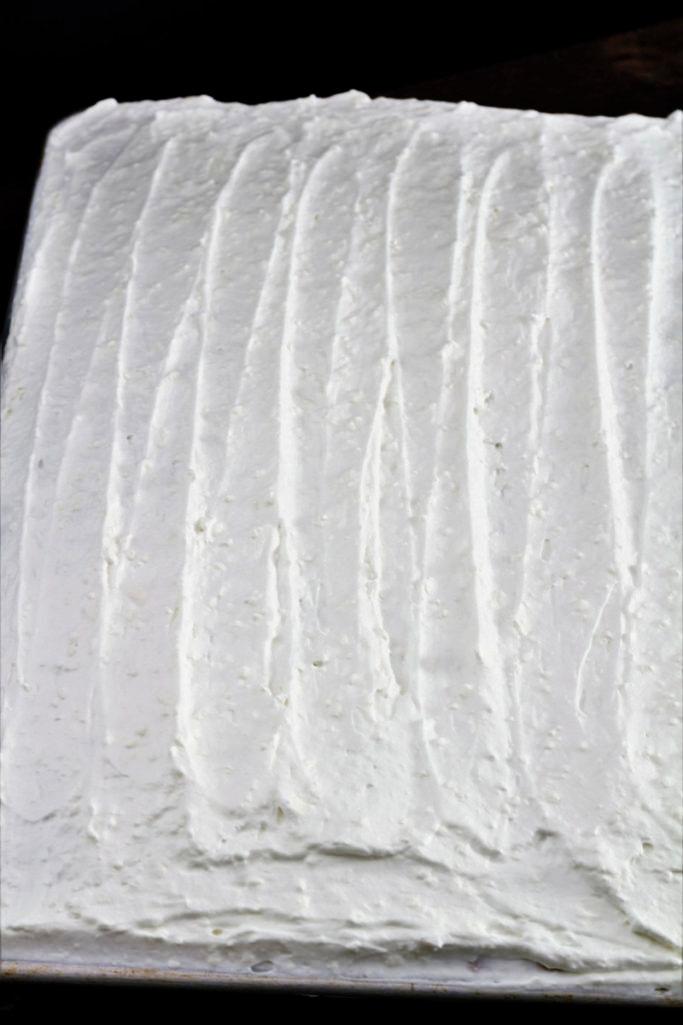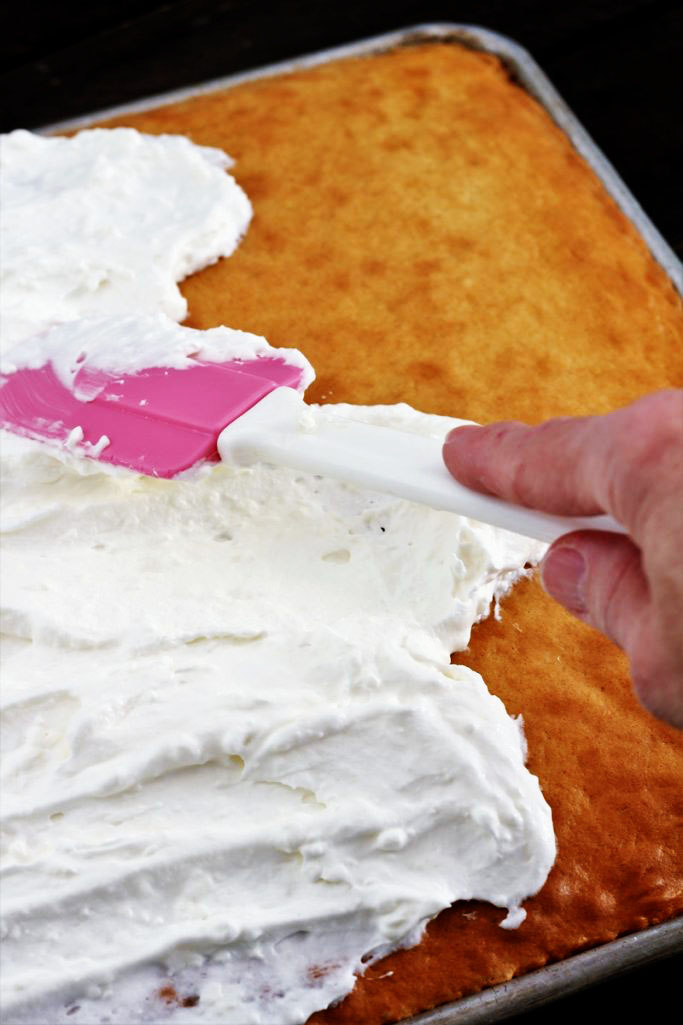 I went out to the yard today to see what needed to be done. Oh my goodness we have had a few things die in the winter even though it wasn't a very hard winter. There are a few bushes that had some dead spots right in the middle. We seem to be getting bores. I saw one once in one of my bushes and a few months later it was dead. That was the ugliest worm looking thing I have ever seen. So, I think that is what has happened to some of my bushes. Even as I am typing this it is making my head itch.  I would much rather bake and cook than work in the yard. I don't mind yard work. It is the getting up and down and the bugs and spiders! Everything else is great, okay maybe not the weeds. I do love the flowers. They are so beautiful and they make my heart sing. I wish I could have flowers ever month of the year. Flowers are like grand kids. So fun and sweet, it is just that flowers go away way to fast and grand kids, they grow up too fast. So yep, they are close to the same.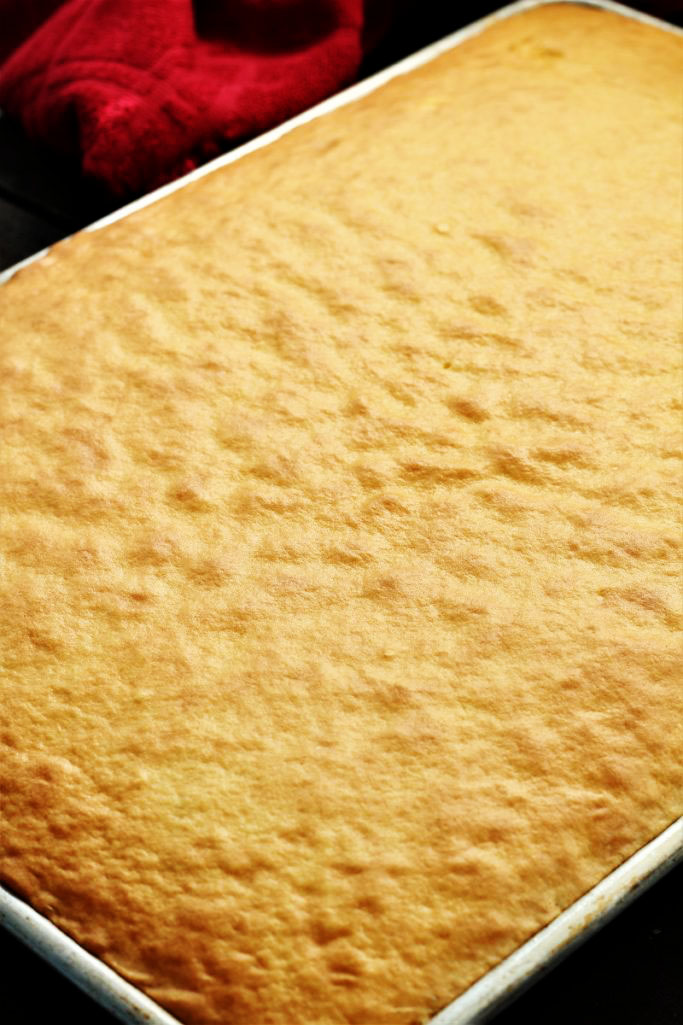 Easter is just around the corner and so you just might want to put Strawberry cream cheese dessert on your to do list. Now I just need to come up with some fun things for grand kids to do. I do hope that the weather is nice and warm like it has been today. I think that today was about the most perfect day ever. It was 67 degrees and no wind. The sky has a few clouds, but the sun is shining. My granddaughter that is 3 was over today while her mom ran to the store and she said to me, "grandma, do you think mom is going to miss me"? What do you say to that. So I told her that her mom would miss her, but sometimes moms just need a few minutes to be by themselves so that they can miss you. Ya, not sure that she will understand until she is a mom. Well friends, just don't miss out on this fantastic Strawberry Cream Cheese Dessert. Enjoy and Happy Spring, even though it is not here yet. 😉

Strawberry Cream Cheese Dessert
Prep time:
Cook time:
Total time:
Ingredients
2 boxes of white or yellow cake mix (prepared according to package directions)
Middle:
1 (8 ounce) package cream cheese, softened
1 pint whipping cream, whipped
1 cup powdered sugar
½ teaspoon vanilla
Topping:
2 (4¾ ounce) packages strawberry Danish Dessert (found in the jello isle)
1½ - 2 cups fresh strawberries, cut into chunks.
Instructions
Make cakes according to package directions.
In a greased 18" x 13" cookie sheet, place the cake batter, smooth and bake for 20 - 25 minutes. Cool.
Middle:
In a mixing bowl, whip the cream, then add the sugar and vanilla. Then slowly add the cream cheese and whip until smooth.(Might be a few lumps, not big deal).
On the cake that has been cooled, spread the cream cheese mixture over the cake. Put in the refrigerator.
Topping:
In a medium sauce pan, make the Danish Dessert according to package directions using the glaze directions. with 1¾ cups water, and cook until thickened. Cool.
After it is cool, add 1½ - 2 cups strawberries cut into chunks, into the glaze.
You can spread over the cake or cut the cake into squares and add the sauce to individual cake pieces.