Pumpkin cake is the perfect dessert for Fall, or any time of year. I love pumpkin and this is a perfect cake. It reminds me of the story of the cute little ghost story by Valerie Briggs that talks about these little ghost that were all white and they are suppose to only eat things that are white. One day when the mom goes to the grocery store, she reminds them that they can only eat things that are white. While she is gone the ghosts become very hungry and the first little ghost looks in the refrigerator to see what he can find. There wasn't any cottage cheese, milk, or vanilla ice cream. He finds some spinach and is pretty sure that a little won't hurt him. You guessed it, before he is finished chewing it, he turns bright green.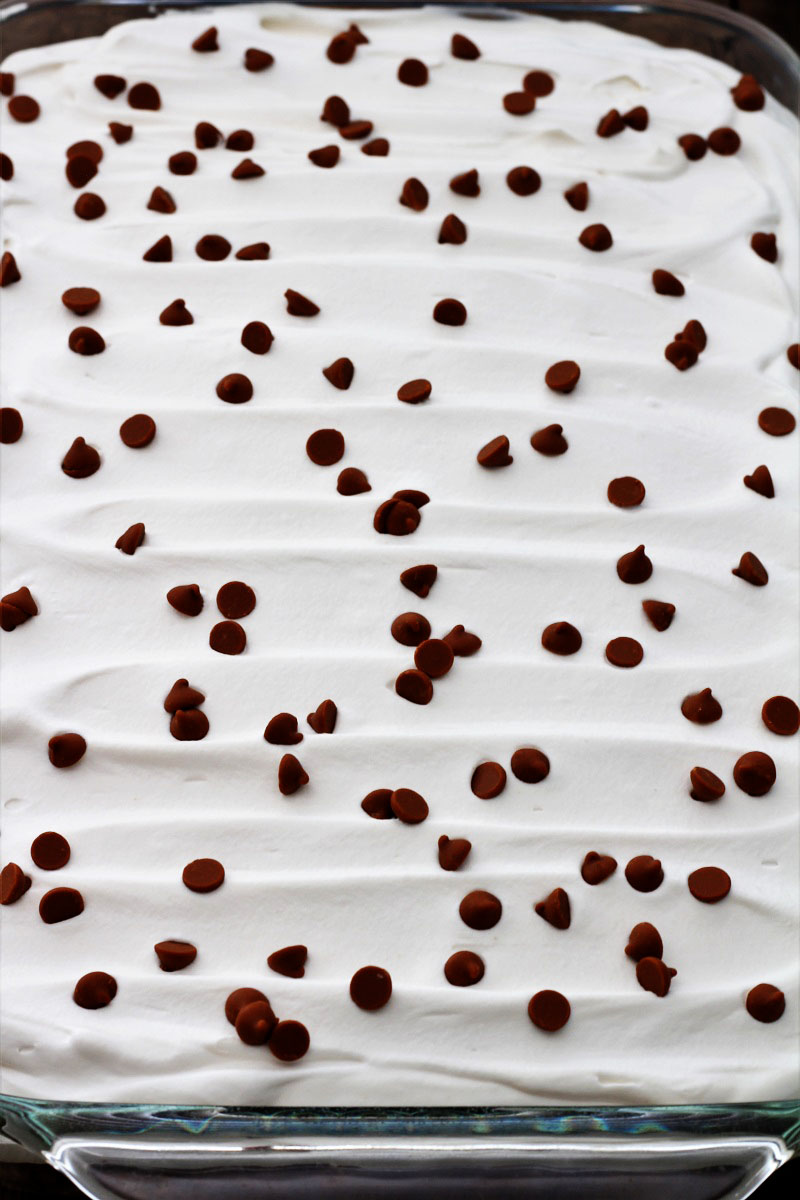 The second ghost finds some strawberries and only eats one. He turns bright red.
The third little ghost finds some carrots and he decides to only nibble the very end and before he knows it he has turned bright orange!
The fourth ghost is very thirsty and he decides to drink a glass of grape juice. And as soon as he takes a small drink he turns purple.
The fifth ghost can't find anything except some ice cream with a few chocolate chips in it. And before he knows it, he turns speckled with chocolate chips.
Then the mom comes home and she can't even believe her eyes!! She calls the Dr. and he comes and says that for 3 days they have to be on a diet of cottage cheese, milk, and vanilla ice cream. Lucky for them because Halloween is in three days and that gives them just enough time before trick or treating.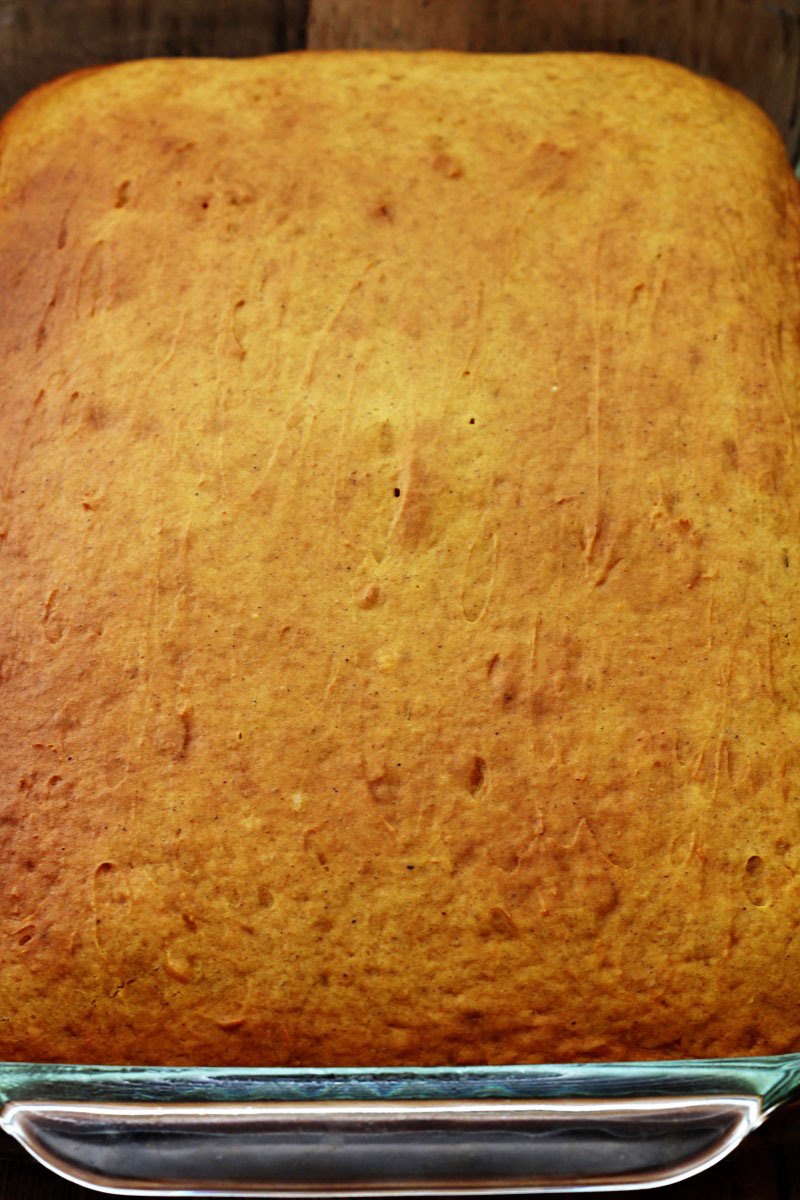 The ghost that is speckled with chips reminds me of this fun pumpkin cake. But like I said "this cake is perfect for any time of the year". What are your favorite pumpkin desserts? There are quite a few and I can't think of any of them that I don't care for. I think that my very favorites are the pumpkin muffins and the pumpkin ice cream dessert. I hope you love them as much as we do.

Pumpkin Cake
Prep time:
Cook time:
Total time:
Ingredients
1 yellow cake mix
1 small vanilla, instant pudding mix (dry)
2 eggs
1 (15 ounce) can pumpkin (not pie filling)
¼ tsp baking soda
1 tsp cinnamon
¼ tsp nutmeg
½ tsp ginger
¼ tsp cloves
Topping:
1 (8 ounce) container whipped topping
½ pint whipping cream, whipped
½ cup brown sugar
1 cup cinnamon chips (optional)
Instructions
In a large mixing bowl, add cake mix, pudding mix (dry), pumpkin, soda, eggs, cinnamon, nutmeg, ginger, and cloves.
Beat all the ingredients together for 4 minutes.
Place in a 9" X 13" cake pan that has been greased or sprayed.
Bake in a 350 degree oven for 30 minutes.
Check the center of the cake with a wooden pick or a cake tester; make sure it comes out clean.
Remove and let cool completely.
Topping:
Whip the whipping cream.
Then add the brown sugar.
Fold in the whipped topping.
Place on cooled cake and sprinkle with cinnamon chips, if you like.
Place a lid or plastic wrap on top and store in the refrigerator.