Easy Energy BItes!  What will you find in your Easter basket this year?  I have older kids and they are looking for something besides candy.  And I am looking for something to put in there besides money!!  LOL.
So I decided that these easy energy bites will be perfect.  That way they can do their workout and then pop a couple of these energy bites in their mouth and keep going.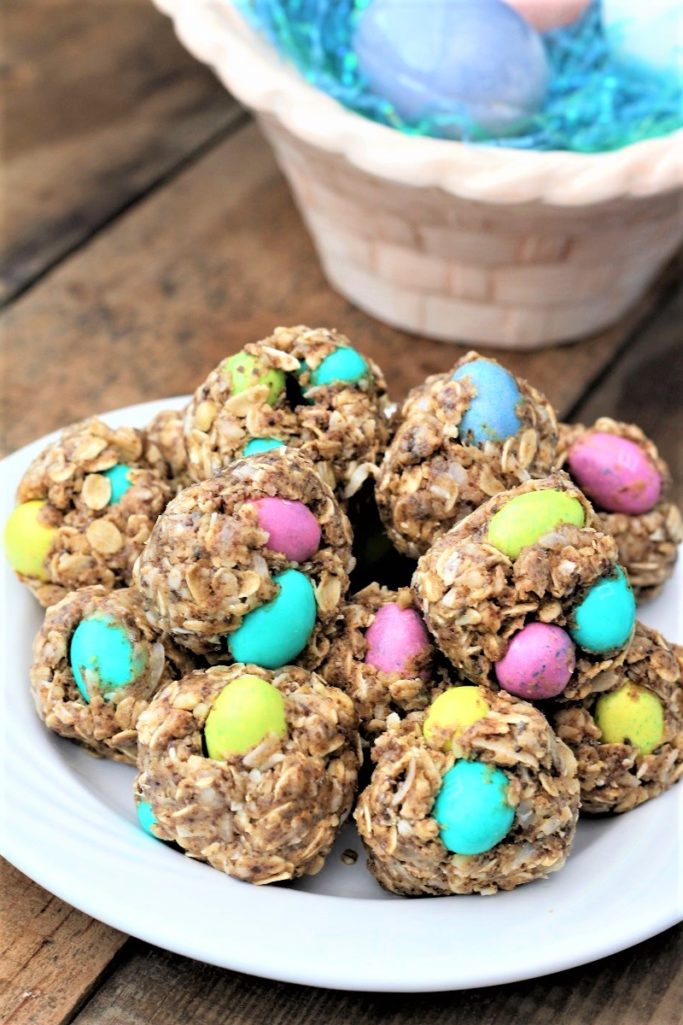 This year for our family Easter egg hunt, I decided that I am going to give each child a number.  Each number will have a name behind it and once that name is revealed, the child will go to this person's home, and ask them if there is something that they can do for them.
I will let the neighbor know ahead of time what we are doing. We have a few older ladies in our neighborhood that live alone, and so I think that they will always have something that they might need done.  I love that we can always look outside of ourselves and help someone else.
I know that one year, one of my neighbors had the fire truck at her house, I thought that it was because she was sick. Then I found out that they were changing the batteries in her smoke detector!  You know those annoying things that always seem to run down and start chirping at 1:00 am.
Maybe we will pull a few weeds, or maybe we will just say hello. Whatever we do, I hope that we can change someone's day and make it just a little bit better.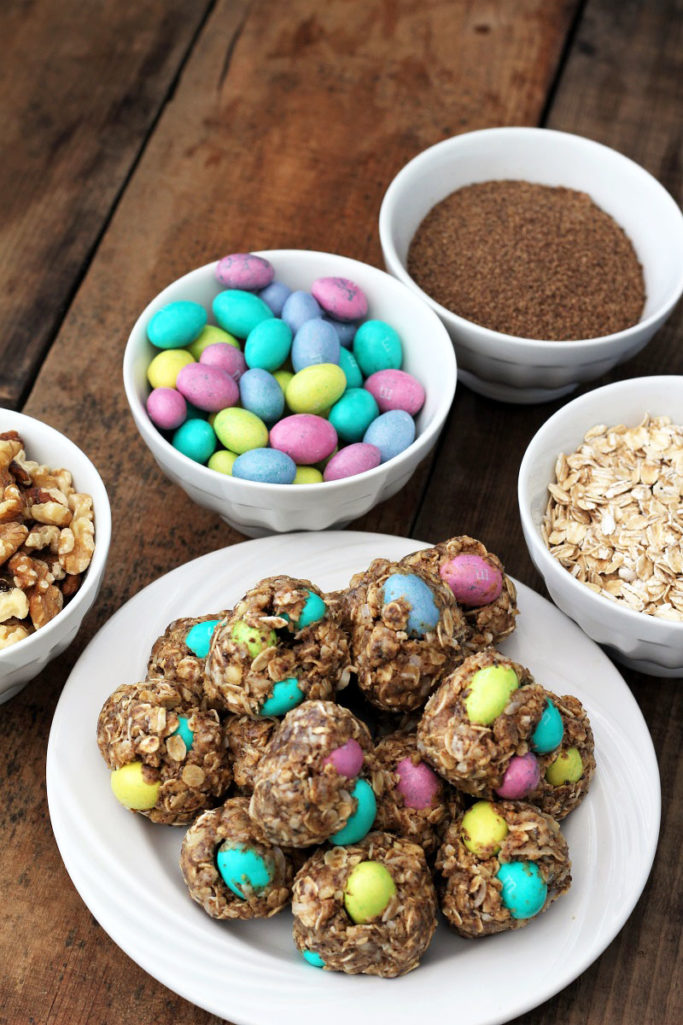 I hope that you have a wonderful weekend and that you will be making wonderful memories with friends and family.   I remember one year that the Saturday before Easter, I bought some headlights at a local hardware store.
Then when it was dark, the kids put their headlights on and went outside and found Easter eggs.  Then after they were finished I encouraged them to put their headlights into their 72 hour kits.  That was just a fun time.
If you have any great ideas, I hope that you will share them with others.  Let me know what your funnest Easter tradition is, or any other ideas that you would like to share.  Happy Easter and enjoy!

Easy Energy Bites
Ingredients
1 cup oatmeal (I used old fashioned)
⅓ cup honey
½ cup peanut butter or almond butter
¾ tsp vanilla extract
⅓ cup flax seeds, ground
½ cup coconut, flaked or toasted
1 Tbsp chia seeds
½ cup chopped walnuts (optional)
½ cup M & M's (I used milk chocolate speckled) or chocolate chips
Instructions
Stir together, oatmeal, honey, peanut butter, vanilla, flax seeds, coconut, chia seeds, and walnuts.
Mix slightly, then add M & M's.
Cover and chill in the refrigerator for at least 30 minutes.
Remove from the fridge and use a cookie scoop or regular spoon and roll into about 2" balls.
Store in an airtight container.
I store them in the refrigerator, but you don't need to.