Fruit salsa and Cinnamon Chips makes such a nice snack for those hot summer afternoons when you just need something to eat. The fruit salsa is so refreshing. You will love these together. Go ahead and try making some fruit salsa and cinnamon chips today. You can butter and sprinkle both sides of the tortilla, or just one side, whichever is your preference. Next time I make this salsa, I think I will try putting a fresh peach in with it. What do you think? We will have to try peaches and see what we think.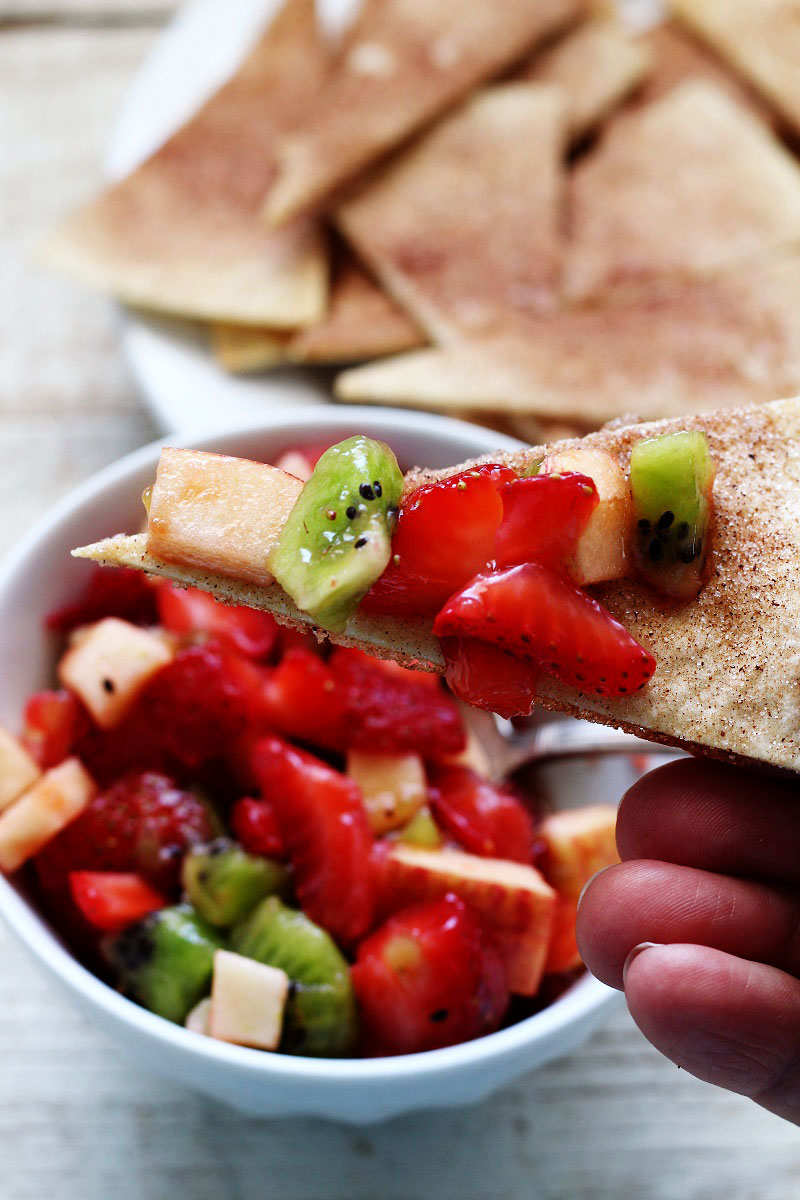 You are not going to believe this, but the other night it was about dusk and I went outside to find my husband. I go into the back yard and he says to me, you don't want to come back here. And I asked him why not, did you do something to my garden? He said "no, there is a critter back here that you won't want to see"!! I asked him "what is it, is it a snake"? He said "no, it is a big River RAT". "Oh my, I think that I will go back into the house," I told him. My son had been kayaking and we think that this river rat must have climbed into his kayak and came home with him. We have been here 20 years and we have never seen any kind of rat here before. We do have a dog, and she never even barked or noticed it. My husband found it when he went to feed the dog. So anyway that was a little crazy!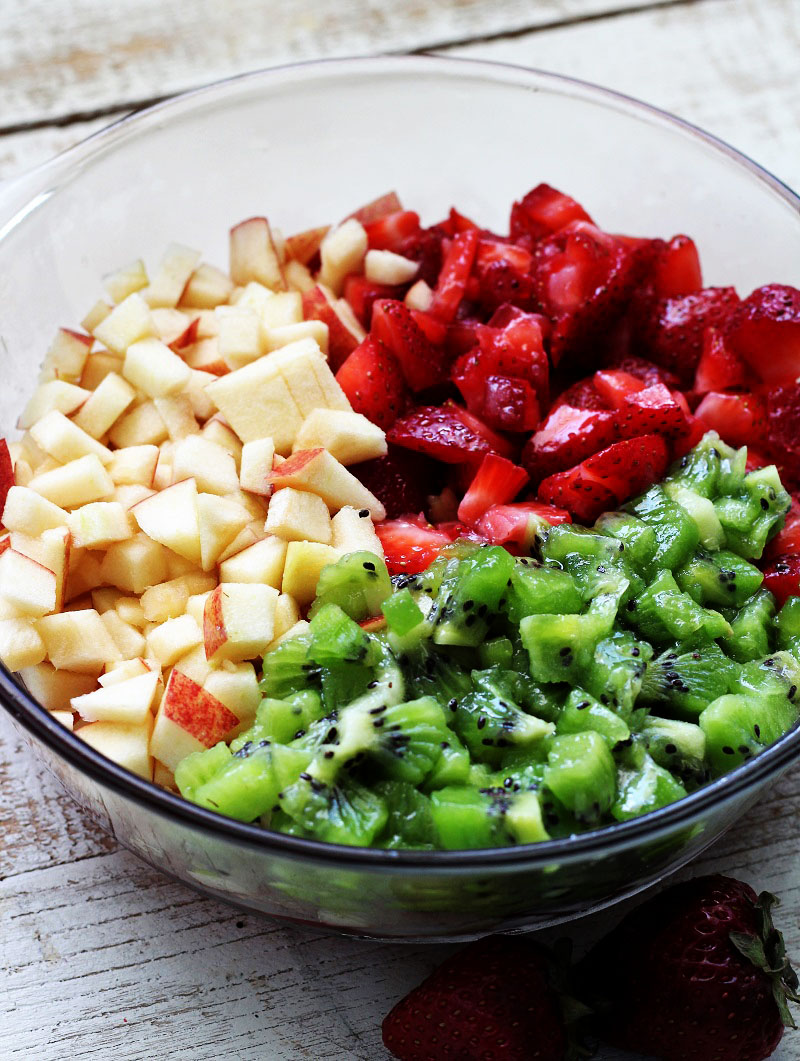 Then our neighbors were doing fireworks and we thought that we would watch them. There was a couple of different neighbors shooting off fireworks,so we just put the tail gate of the truck down and sat on it. I asked my husband if he remembered the year that the neighbors shot off fireworks and one went into our garage. He said yes and we thought nothing more of it. We watched for about 10 minutes and I said to my hubby, "it feels rather muggy out here, I think that I will go inside". So he put the garage door down and came in too. I was in the laundry room doing laundry and thought, I better go bring the dog in the house. So I did. It wasn't more than a couple of  minutes later when I hear this big boom and see fireworks going off right on our driveway. I call him to come and he said "Oh wow, there were some fireworks that just shot past our front door". Then I told him that there had been some going off on the driveway and that I was pretty sure that some of their fireworks had gotten away. He went outside to see what was going on and when he came back inside, he found out that the neighbors just across the street, had 3 different fireworks that had gotten away from them! One came over and hit our garage door, bounced off and blew up in the drive way. Let me tell you, I am so glad that we had guardian angels that night and that we had gone into the house. It could have hit us or come into the garage and caught the garage on fire. That was a lot of adventure for one night! And if your wondering why we did fireworks on the 24th of July, here in Utah we celebrate it for Pioneer Day. I will be honest with you, I am rather glad that fireworks season is over. Why? Because it makes it a lot easier to sleep at night.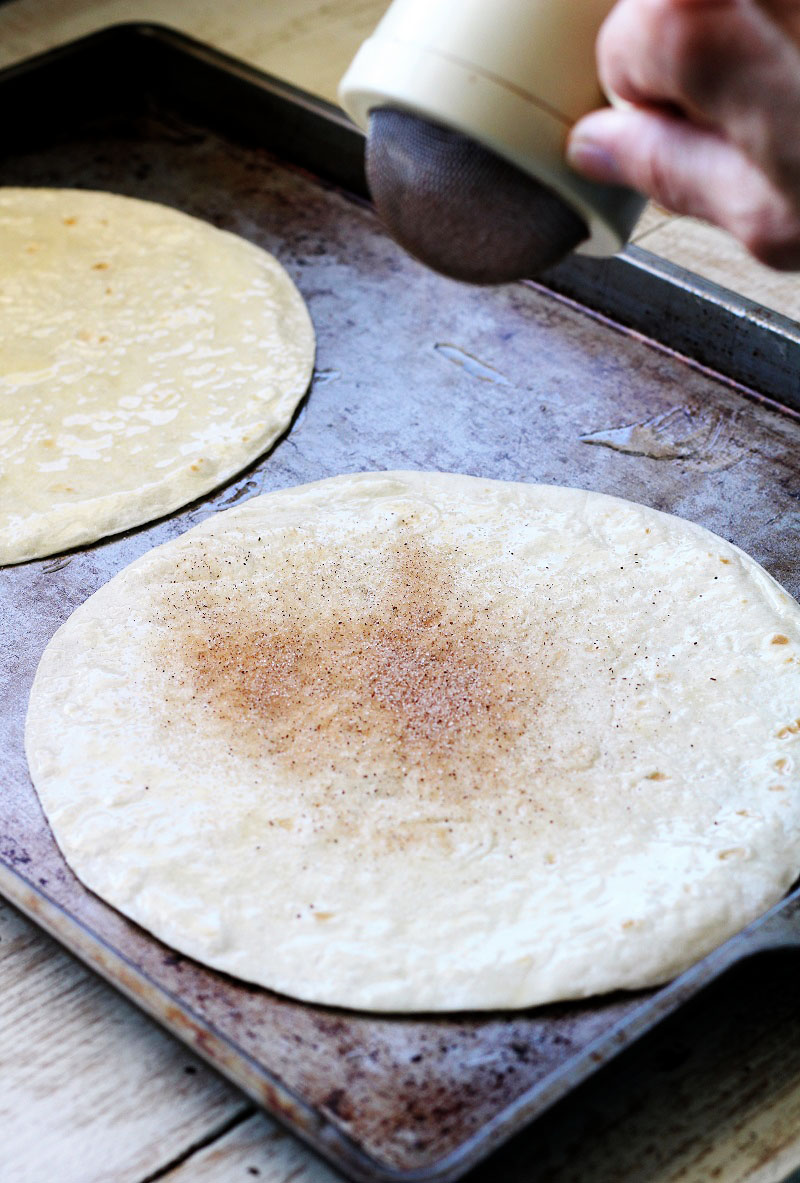 Mix up some of this fruit salsa and cinnamon chips. Let your children or grandchildren help, Maybe you can even take some to a get together. Think how excited the kids will be when they can tell everybody that they helped make the fruit salsa and cinnamon chips.

Fruit Salsa and Cinnamon Chips
Prep time:
Cook time:
Total time:
Ingredients
1 pint of strawberries, cut into small pieces
2 kiwis, cut into small pieces
1 crisp apple, cut into small pieces
3 Tablespoons of lemon juice
⅛ cup sugar
Cinnamon Chips:
6 flour tortillas
¼ cup butter
1 cup sugar
2 Tablespoons cinnamon
Instructions
Remove stems from strawberries and dice.
Remove skin from kiwis and dice into small squares.
Core the apple and dice into small squares.
Add sugar and juice and mix thoroughly.
Keep in an airtight container in a refrigerator.
Chips:
Preheat oven to 400 degrees
Melt butter in a microwave safe container with a loose cover.
Mix cinnamon and sugar, stir well.
Place 6 tortillas on a baking pan and brush with butter.
Sprinkle cinnamon and sugar on top of the buttered tortilla.
Cut the tortilla into wedges (12).
Bake for 7 minutes or until crispy.