Creamy asparagus with lemon chicken is one of the best dishes out there. You will be so amazed that you can cook something so fancy that tastes so good. The first time my husband had this, he told me "do not change anything with this recipe and make sure you make it  again and again". Then my son that is so picky said "mom this creamy asparagus with lemon chicken is one of the best dinners we have ever eaten". So, with that being said, you just might want to get out a bigger skillet and double the batch. It is truly a nice dinner and one that tastes like it took all day. I love that you can have it done in about 40 minutes!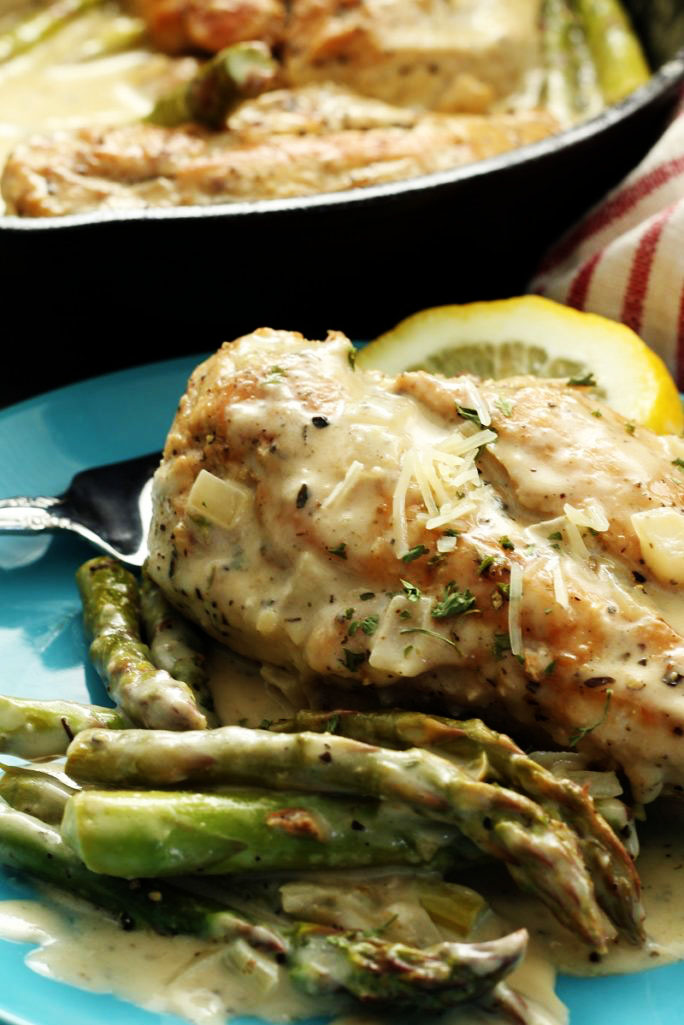 So my granddaughter came over today and I have this video of her when she was little. She would take my kids cute little Easter baskets and put them into the washer and then she would make the sound of the washer washing these cute little baskets. Then she would move them over to the drier then she would make the sound like the drier was done. She would go beep. It was the cutest video. She was  only 2 years old. And so today, she had those baskets in the laundry room again, showing her sister who is 1 year old in 2 weeks how it was done. I love when kids can use their imaginations and make such great sound effects too. It seems that as adults we sure do work a lot. Maybe we need to take time to play a little each day.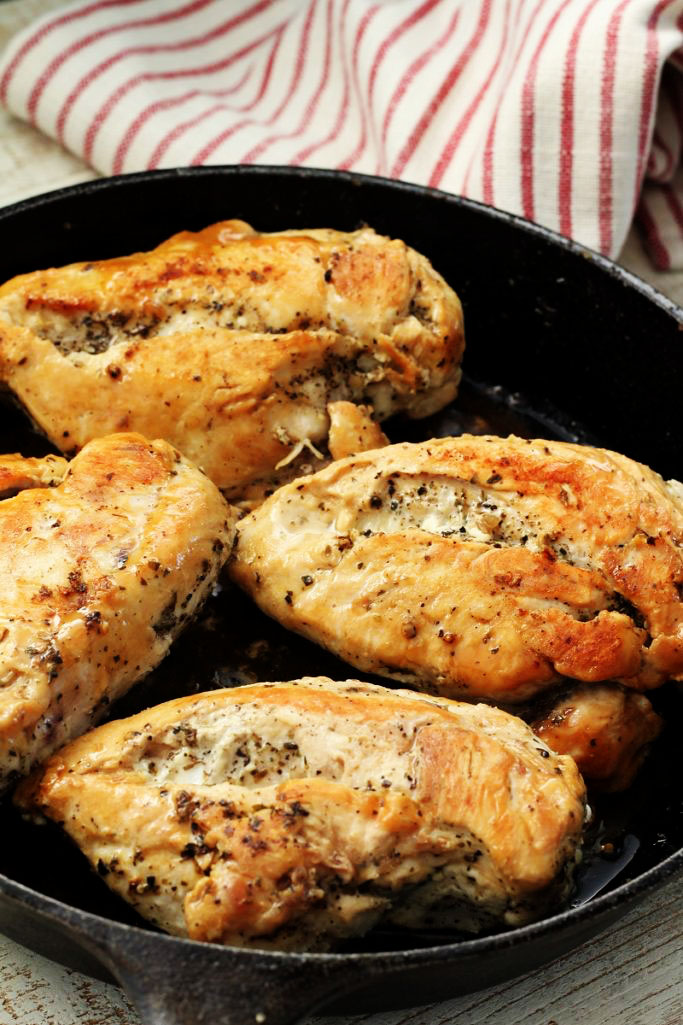 After we had this creamy asparagus with lemon chicken we went off to the political caucus feeling really good. It went OK. And one more thing, I must tell you, my husband did not get elected to be a delegate for the next two years. The people there were trying to talk me into letting him and I told them, if they wanted to come and clean my garage and do some work around my house, then I would let him. Nobody volunteered. However we got some amazing people to help out and I think that it is wonderful that people are willing to donate their time and help out their neighbors and community. After it was all said and done, my husband told me that he had to be out of town with work, both of the days that they needed him for the conventions. You mean I could have kept my mouth shut and kept quiet. Brother!!!!!

Creamy Asparagus With Lemon Chicken
Prep time:
Cook time:
Total time:
Ingredients
2 Tablespoons olive oil
4 boneless, skinless chicken breasts
Salt and Pepper
1 - 2 teaspoons Italian Seasoning
½ onion chopped
2 cloves garlic, minced
1 bunch of asparagus
1 cup half and half
1 Tablespoon flour
¼ cup grated Parmesan
¼ cup fresh lemon juice
garnish with parsley, fresh lemons and extra Parmesan
Instructions
In a medium skillet, add the olive oil. When the skillet is heated, add the chicken.
Sprinkle the chicken with the salt, pepper and 1 teaspoon of the Italian seasoning.
Brown the chicken, then turn the chicken over and sprinkle the 2nd side of the chicken with the salt, pepper and other teaspoon of Italian seasoning.
Cook until the juices run out clear or until the middle of the chicken reaches 160 degrees.
Remove the chicken from the skillet and set aside.
Add the onions, garlic, and asparagus to the skillet. If it is too dry, you can add a little butter. Cook for 4 - 5 minutes or until the onions start to get tender.
In a mixing jar or a bowl, add the half and half, flour, cheese, and lemon juice. Mix.
Add this mixture to the onions and stir until it starts to thicken and boil.
Place the chicken back into the pan and let the mixture simmer.
Add more salt and pepper to your taste.
Spoon the sauce over the chicken and let it flavor the chicken for 5 - 10 minutes.
Garnish as desired.